Comedian Chris Addison joins 'biggest and best' Social Saturday
Comedian Chris Addison joined in a Borough Market social enterprise showcase on 14 October, one of over 100 events across the country marking the fourth Social Saturday campaign.  
Marketplaces, workshops, and community gatherings took place across the UK to promote products made by social enterprises, encouraging consumers to seek a social impact through their purchases.  
The Social Enterprise UK (SEUK)-led campaign is reportedly the biggest yet. Social Saturday 2016 featured 60 events across the UK. 
Fourteen social enterprises, including Belu Water, Change Please, Rubies in the Rubble and The Soap Co, all pitched their products to the public as part of the central London event. 
Chris Addison (pictured above) joined in a chocolate-tasting session led by the Divine chocolatier Erik Houlihan-Jong, who also led a tiramisu-making workshop. 
SEUK and the 14 businesses were also joined by students from Enactus Kings College London, a student-run organisation carrying out social entrepreneurial projects across the world. 
Camilla Marcus-Dew, head of commercial at Clarity & The Soap Co, said: "Borough Market was buzzing on Saturday and lots of the general public came to hear our pitches and buy our products." 
"Social Saturday was even bigger and better than last year," she added. 
Clarity co-hosted a Paint Party in Brixton on Friday (pictured below) ahead of the campaign, partnering with the social enterprise Bounce Back, which works in training and employment for ex-offenders.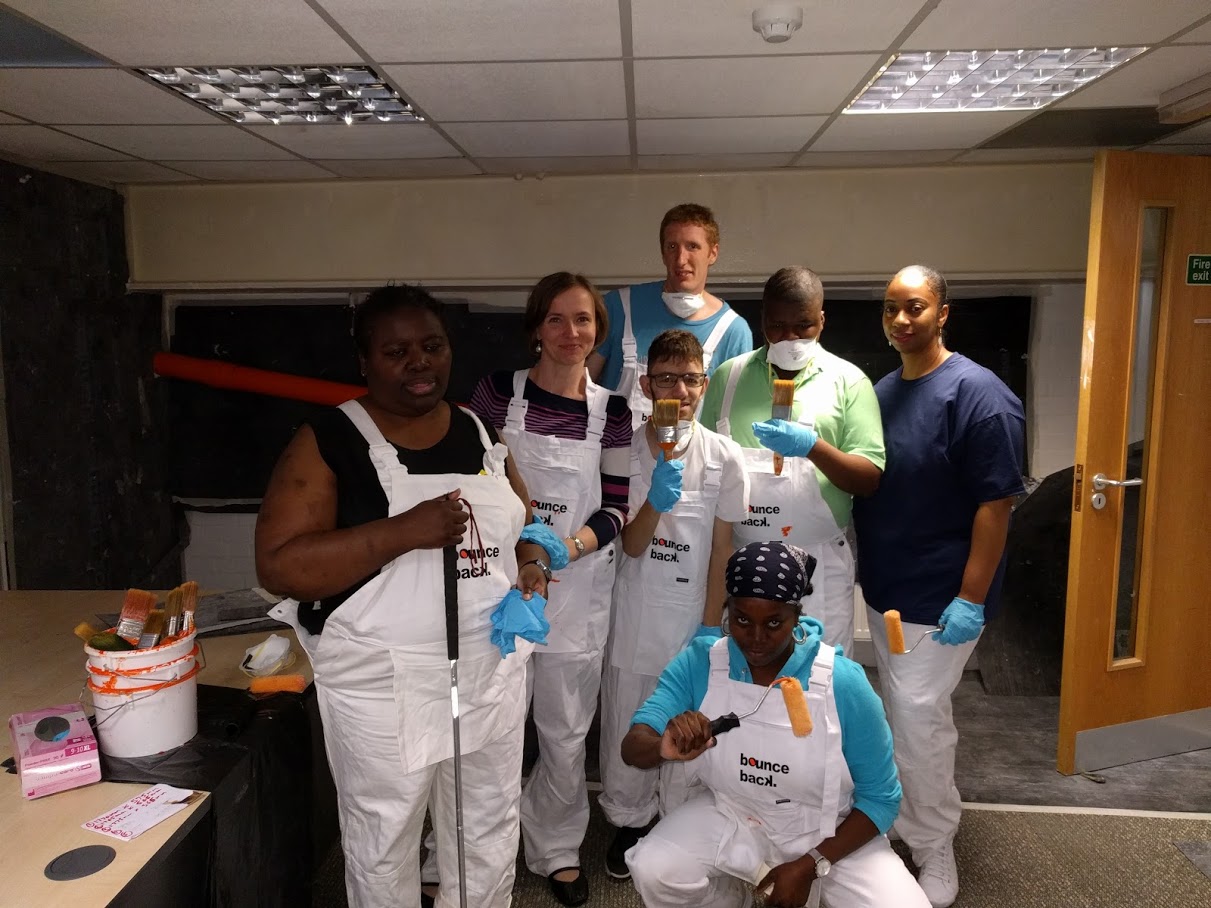 The social enterprise leisure provider GLL ran 'Dog Reads' across the country for Social Saturday, with public libraries in Lincolnshire, Dudley, Wandsworth and Greenwich hosting sessions for children to improve their literacy skills and confidence through reading to dogs. 
A 'Hey Good Spender' marketplace took place in Old Street, hosted by The Trampery and curated by Good Apples. 
Ella Wiggans, co-founder of Good Apples, said: "We were delighted to bring together some of our favourite forward-thinking brands for Hey Good Spender and help change buying behaviour - for good." 
A 'Buy Social' marketplace was created for the day in Coventry, marking a year since the city achieved Social Enterprise Place status. 'Buy Social' is SEUK's flagship campaign, aiming to build markets for social enterprises both among the general public - through Social Saturday, for example - and in the private and public sectors. 
Social Saturday is supported by the Department for Culture, Media and Sport and the Co-op. The annual campaign, which aims to raise awareness about social enterprises and the difference they're making in communities in the UK and across the world, was launched on 9 October at the Co-op HQ in Manchester. 
 
Photo credits: Clarity & The Soap Co.