Are social investors investment-ready?
What would happen if social investors dropped their required rate of return to 3 per cent, the audience was asked at Good Deals + Beyond Good Business.
This was the question posed by Susan Aktemel (pictured above, left), founder and director of Homes for Good, in a discussion entitled 'The Inconvenient Truth About Social Investment' at the UK's leading social enterprise and impact investment event, held in London on 13 March.
Susan, whose social enterprise has received £9.5m in social investment, argued that the usual expected rates of return of around 7 per cent were too high for many social businesses.
She said: "We as the entrepreneurs have to adapt our business models to the social investors' rates of return. Who is setting the level of return? Entrepreneurs are put under quite a lot of pressure in the social investment space."
She went on: "Maybe it's the investors that aren't investment ready? What would happen if you dropped your level of return to 3 per cent? Maybe some of the enterprises would be investable. Maybe their business models would stack up."
The event was attended by 400 social entrepreneurs, social investors, policy makers and others from around the world. The day was delivered by Pioneers Post in partnership with Hatch and marked the tenth anniversary of Good Deals.
Many discussions during the day focused upon why more social enterprises weren't taking on social investment. Nick Jenkins, philanthropist and founder of Moonpig (pictured above, centre), highlighted the difficulties that investors faced assessing the success of their investments.
"Impact is an incredibly difficult thing to measure," he said.
He added that he had witnessed several organisations taking the credit for one instance of success so that impacts were double, triple or even quadruple counted. "There is a sloppiness in the attribution of social impact which I would like to see rectified," he said.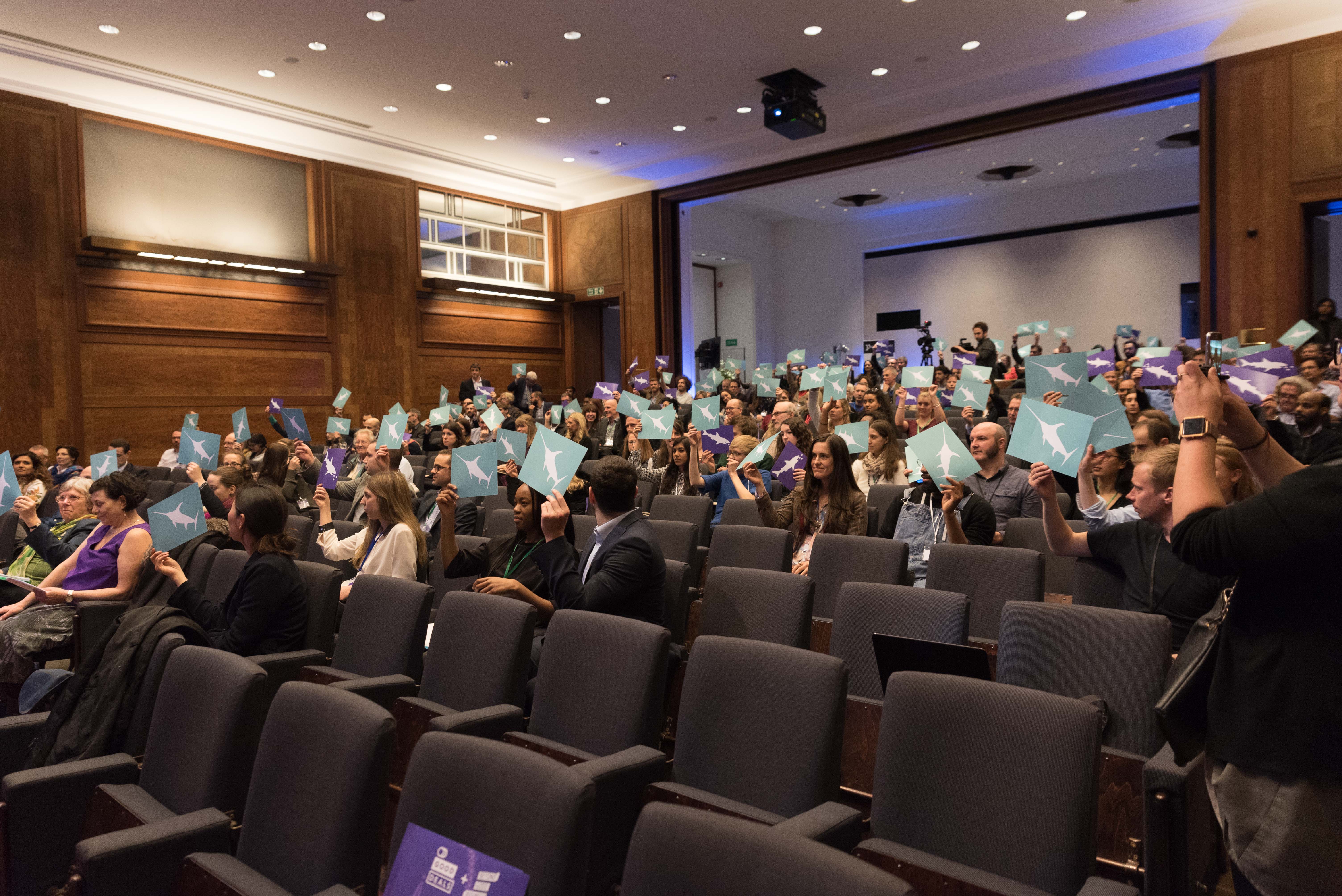 The day finished with the Shark Tank: three social entrepreneurs pitched their business plans to a panel of social investors – Meena Manian from Resonance, Megan Peat from Social and Community Capital, Andy Hodgetts from Buzzacott and James Salmon from Big Issue Invest.
After the pitches, the social investors asked questions and the audience voted on which project they thought was the most worthy of investment. Dulma Clark, chief executive of Soul of Africa, a sustainable shoemaking social enterprise (pictured below), was the most popular pitch with the audience. Dulma said that she needed £250,000 to grow the business by setting up an online shop.