Washing away carbon footprints for World Water Day
Billions of people have no access to clean drinking water, and environmental factors are to blame. This World Water Day, social enterprise Belu announces the steps it has made to reduce its carbon footprint.
On 22 March every year, the UN World Water Day brings global attention to all issues concerning water, with a special focus on UN Sustainable Development Goal 6 - which aims for clean drinking water worldwide by 2030.
This year's theme is 'Nature for water', focusing the environment and how it affects water supply. According to UN figures, 2.1 billion people still live without safe drinking water in their home, and ecosystems are a huge factor.
Consumers and businesses are more aware of the need, and feeling more responsibility than ever, to reduce their impact on the environment
Today, the World Water Day site is promoting stories describing ways to reuse raindrops and boost water technology in agriculture, alongside the publication of a World Water Development Report. The report is based on the potential of nature-based solutions, which use or mimic natural processes to improve water quality and address water challenges in areas including agriculture, as well as challenges in creating sustainable cities.
Belu is also launching its 2018 Impact Report in celebration of World Water Day, with the theme presenting a chance to promote the work it does to minimise its carbon footprint, and inspire other businesses to do the same.
Karen Lynch, SE100 award-winning CEO at Belu Water and also a member of the Pioneers Post and NatWest WISE100, wrote in a blog released today that it was a chance for Belu to "tell stories behind the staggering statistics with the goal of inspiring others to act, and to drive progress".
Five ways Belu reduces its carbon footprint:
By using recycled material in all its products.

By collaborating with partners on backhaul collections, which reduce 'empty miles' by understanding when a customer's transportation might be passing by without a load on board to collect stock back from its site.

By using only UK-made raw materials in products (with exception to its glass bottle caps, sourced in Germany).

By boosting solar powered energy and energy efficient technology in the bottling process (which has reduced its energy consumption by 32% since 2012).

By focusing on lightweight design, for example by reducing the weight of its sports cap bottles by a 1g to save 32 tonnes of CO2 emissions.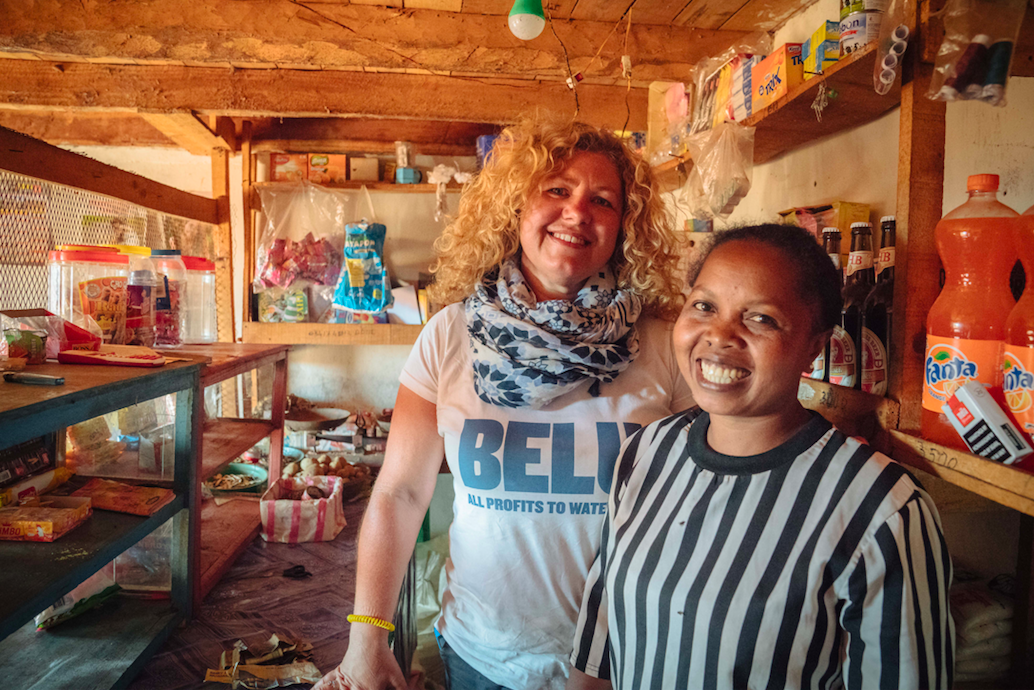 As Lynch explained: "Consumers and businesses are more aware of the need, and feeling more responsibility than ever, to reduce [their] impact on the environment."
Belu also announced today that it has transformed 202,577 lives with clean water. This number is based on net profits it has put into WaterAid since 2011, calculating that clean water for one person costs £15.