Happy customers? What social investees think
There's no shortage of reports about social investment but most of these reports are written from the perspectives of investors and social investment leaders. Until now. The Social Investment Intelligence Network (SIIN) is a new initiative that reports on experiences of and demand for social investment from the investee point of view.
SIIN brings together a panel of 12 charity and social enterprise leaders from a broad range of social sectors and locations within the UK. The network is funded by the Connect Fund and co-ordinated by Social Spider CIC, a social enterprise that helps people make change happen through research, consultancy, mental health and community media, and Dan Gregory, independent social economy researcher at Common Capital. 
Panelists for this one-year pilot project were recruited based on their combination of experience of engaging with social investment and their wider interest in the role of social investment in their sectors and local areas. The panel meets on a quarterly basis and their discussions form the basis for a short quarterly report enabling social investors, infrastructure organisations and policymakers to better understand investees' views of the market.
Social investment deals still seemed to boil down to financial risk with too little emphasis on the social impact
With research from Social Enterprise UK and others showing that 'access to finance' remains a key barrier to growth for social enterprises alongside regular calls for more 'joined-up thinking' within the sector, SIIN aims to increase understanding of what investees want from investors in terms of both product and process.
How do charities and social enterprises decide which investors to approach and what to ask them for? What is the impact on an investee organisation if a due diligence process drags on for six months or more? Does investment readiness support really make your organisation more ready to take on investment?
This is particularly important right now because there's plenty of money available: from the more commercially-focused funds supported by Big Society Capital to the blended finance available via the Access Growth Fund, the social investment market is now attempting to offer everything from small amounts of unsecured finance to large asset-backed investments.
The first SIIN panel meeting took place at Impact Hub Birmingham in February. The scope of the discussion was deliberately broad, encompassing panelists' views on the overall economic climate and mainstream finance as well as their experiences with social banks, social investors and 'investment readiness' programmes.
Some of our key findings were:
Panel members were concerned by the limited operational capacity of specialist social banks which include Triodos, Charity Bank and Unity Trust.     
Although there was support for the positive impact and ethos of these banks, the lack of functionality in some instances meant that running financial activities proved more time-consuming than with high-street banks.
Experiences of intermediary social investors such as Big Issue Invest and CAF Venturesome – organisations which receive funding from large wholesale funders and invest smaller amounts to frontline organisations – were mixed. Experiences pointed towards a general lack of consistency when receiving investment offers with (perhaps unsurprisingly) unsecured finance being hardest to find.
The role of regionally-focused funders including Key Fund and Social Investment Scotland was viewed positively, as interactions generally seemed to be enhanced by stronger engagement with projects.
Panel members viewed race, gender and age as a potential barrier to obtaining investment.
Panel members found that social investment deals still seemed to boil down to financial risk with too little emphasis on the social impact that would distinguish social investment from mainstream finance.
Peer-to-peer lending proved a viable option for some but restrictions regarding legal structure meant that this option was not broadly available.
Panelists had mixed experiences of 'investment readiness' and were pleased to hear that the term and concept is undergoing a rethink by a number of key organisations within the sector. However, they expressed strong support for business development funding where charities and social enterprises are able to shape their support package themselves
While the first SIIN report provides a broad overview of panelists' experiences of and concerns about the social investment market, future meetings and reports will focus in more depth on key themes including (the activity formerly known as) investment readiness and the nature of demand for risk finance from charities and social enterprises.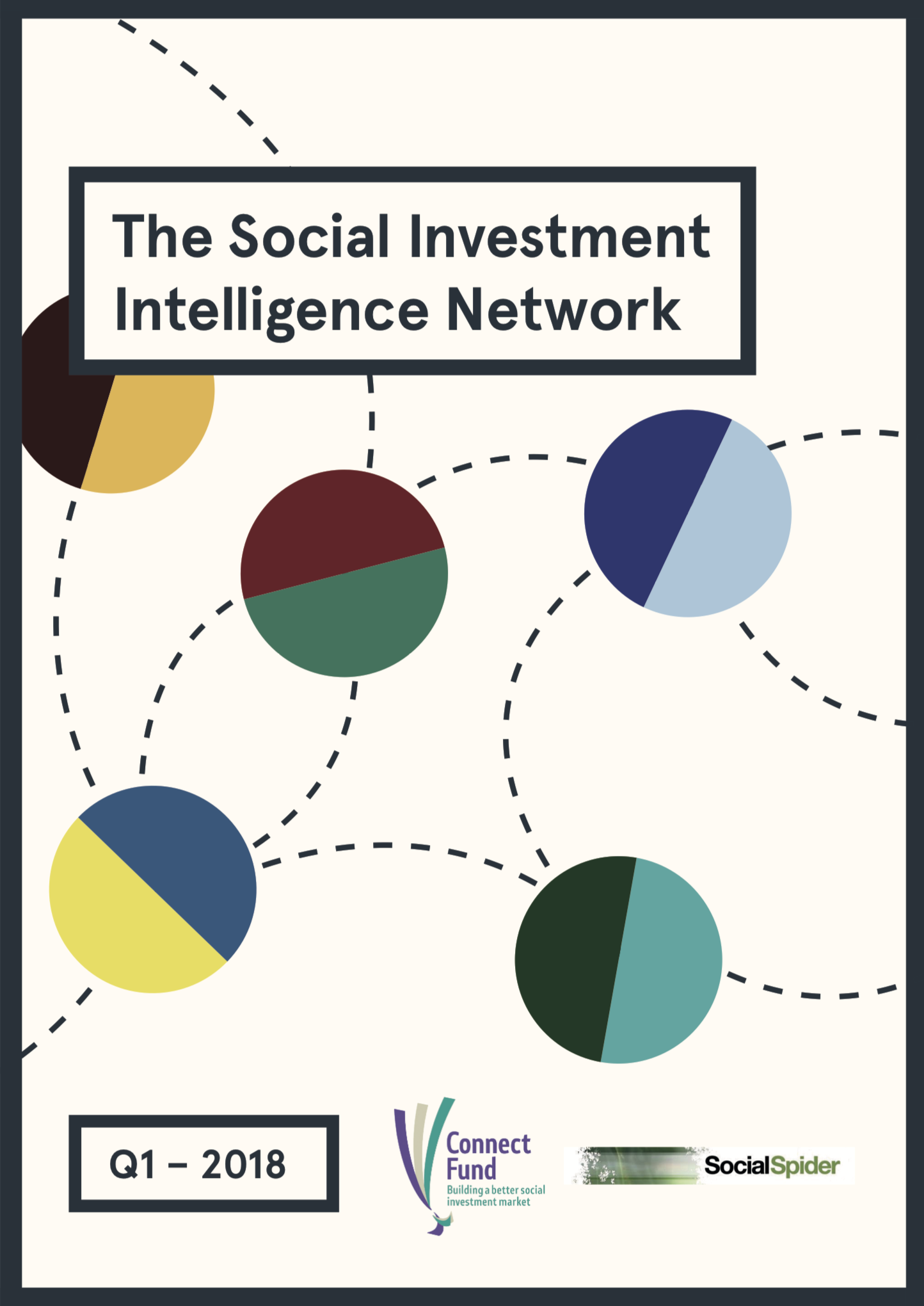 The full report is available online here.
Please email SIIN@socialspider.com to let us know what you think of the first report and to suggest questions and/or research that we should consider in future discussions. 
Also let us know if you're a charity or social enterprise leader who would be interested in joining the SIIN panel in future years.