Chain Reaction: "Christchurch calling..."
As we look forward to the 2018 Social Enterprise World Forum (SEWF), which takes place in Scotland in September, Pioneers Post is playing host to a special series of interviews. Social entrepreneurs from around the world are taking on the role of journalist and interviewing one of their peers to uncover their biggest challenges, proudest moments and best advice.
First in the hot seat is Chris Martin, managing director of the Callander Youth Project, who is interviewed by Louise Aitken, CEO of Ākina Foundation, New Zealand's intermediary for social enterprise and the organiser of last year's Social Enterprise World Forum in Christchurch.
Overcoming a distance of 18,000km, 11 hours' time difference and some occasional connection issues, the pair chatted over Skype. Here's what they discussed.
Louise Aitken: First things first, introduce yourself.
Chris Martin: I'm the managing director at Callander Youth Project. We are a small, rural youth work project in the beautiful Callander, central Scotland.
Young people here find it hard to access recreational activities and employment opportunities, so we decided to create our own jobs for them. Callander is a tourist location, so we set up a hostel. We bought an old premises and turned it into five-star luxury visitor accommodation and we train young people to work in the hostel.
I thoroughly enjoy my job. I've been here for seven years and we've taken it from a small charity that was grant-reliant to a credible national organisation.
LA: What brought you into the world of social enterprise?
CM: I fell into the world of social enterprise, really. I went straight from school to university – and then aimed to go straight into the police. And they said go and get some life experience for a year and try again. So I worked with a charity based around young people and outdoor recreation – horse riding, canoeing, etc – and loved it.
Then I went to work for a youth work organisation… It was a time when government policy was pushing for inclusion, but schools were still expelling young people [that were deemed 'difficult']. I wasn't comfortable with that and I wrote a paper about reengaging with pupils. That got some exposure and I ended up with funding to work with young people who needed additional support in schools.
I started my own business delivering youth support in schools. This was back in 2006. I'm sure people were using the term social enterprise then, but I wasn't aware of it.
LA: What has been the achievement you've been most proud of at the Callander Youth Project?
CM: The young people we work with sometimes have tragic stories. I can think of someone who didn't come out of her house for two years. She had agoraphobia and was literally told she wouldn't receive her benefits if she didn't engage with something. She's now heading up one of our local admin departments and she's got a business administration degree. I don't think she ever thought she could get a degree.
I've always said you can't empower young people, you can only give them the tools and the environment so that they can empower themselves. It's awesome to see and awesome to witness.
LA: What's the best advice you've ever been given?
CM: A book I read in 2006 changed my life in terms of looking at assets and liabilities and what we spend our money on. It's called Rich Dad, Poor Dad. It presents two different philosophies about how we spend our money and it really encouraged me to invest.
This is something that as a community we've been doing as well. We've started the [community-owned] hydro-project in Callander, which generates £200,000 a year. There are a lot of empty shops and business rates are quite high in Callander, so I have been suggesting that we use a proportion of the revenue of the hydro project to buy out some of these local shops and then rent them out – using that income to pass on to beneficiaries. It is essential to plan ahead and make investments now in order to secure long-term sustainability.
LA: Our region in New Zealand is very similar to Scotland – we face a lot of the same social issues, the same removal of jobs and the challenges of urbanisation. One thing we're really starting to have a discussion on is community-based assets and particularly what can be learnt from Scotland. It's such an extraordinary opportunity. It will be an interesting trip for us to see 10 years into the future when we visit for this year's SEWF.
Next up, what advice would you give to a young entrepreneur from New Zealand who is thinking about social enterprise for the first time?
CM: I would say surround yourself with like-minded people with similar values. That's one thing I've learnt. You can teach skills, but values are pretty ingrained. Oh, and check your own values too – and make sure they are aligned with the sector!
Surround yourself with like-minded people with similar values. That's one thing I've learnt.
LA: What has been the biggest challenge you've had to overcome over the past few years?
CM: I'm not a hotel manager, I'm a humble community development officer. You feel like a bit of a charlatan sometimes in a sector where you're only as good as your last TripAdvisor report and where you're working with young people who sometimes lack the confidence to look a customer in the eye. I had to learn very quickly.
LA: As a social enterprise, how do you balance the pressure of commercial demands whilst ensuring you are offering the necessary support to the young people?
CM: From the beginning, we were encouraged to get our price point and our product right – and then tell our social story afterwards. We've done that and developed credibility. However, early on we had to re-think our whole business plan. The initial plan was very much, 'Let's take young people who are excluded… and let's give them all the jobs'. We've now got the right staff in place, so the young people have someone to look up to.
You feel like a bit of a charlatan sometimes in a sector where you're only as good as your last TripAdvisor report.
LA: I'm pretty obsessed with telling the impact story. How do we enable social enterprises in New Zealand to understand the impact they are having and how to value that impact? How do you tell your impact story?
CM: Honestly, we probably don't do it well enough. As British people, perhaps it is because we are quite reserved.
LA: New Zealand is very much the same.
CM: The good thing is that funders are asking for social return on investment figures. We've also been nominated for a number of awards; I think we've won 10 in the past four years, which helps to raise awareness about our work.
LA: What are you looking forward to at the SEWF in September?
CM: I'm looking forward to showing off Scotland! Delegates can come to Callander on the study tour. One of our local social enterprises provides all the extras for Outlander [the television series based on the film Braveheart] and is going to put on an Outlander experience alongside the castle featured in the series. We've also got a steam ship lined up to take people over the loch and there will be visits to the hydro project.
At the conference itself, generally it's the networking. I've made some fantastic international contacts. Soon we're taking some of our young people to DC Central Kitchens in the USA. That wouldn't have happened if I hadn't met Mike [Curtin] at SEWF.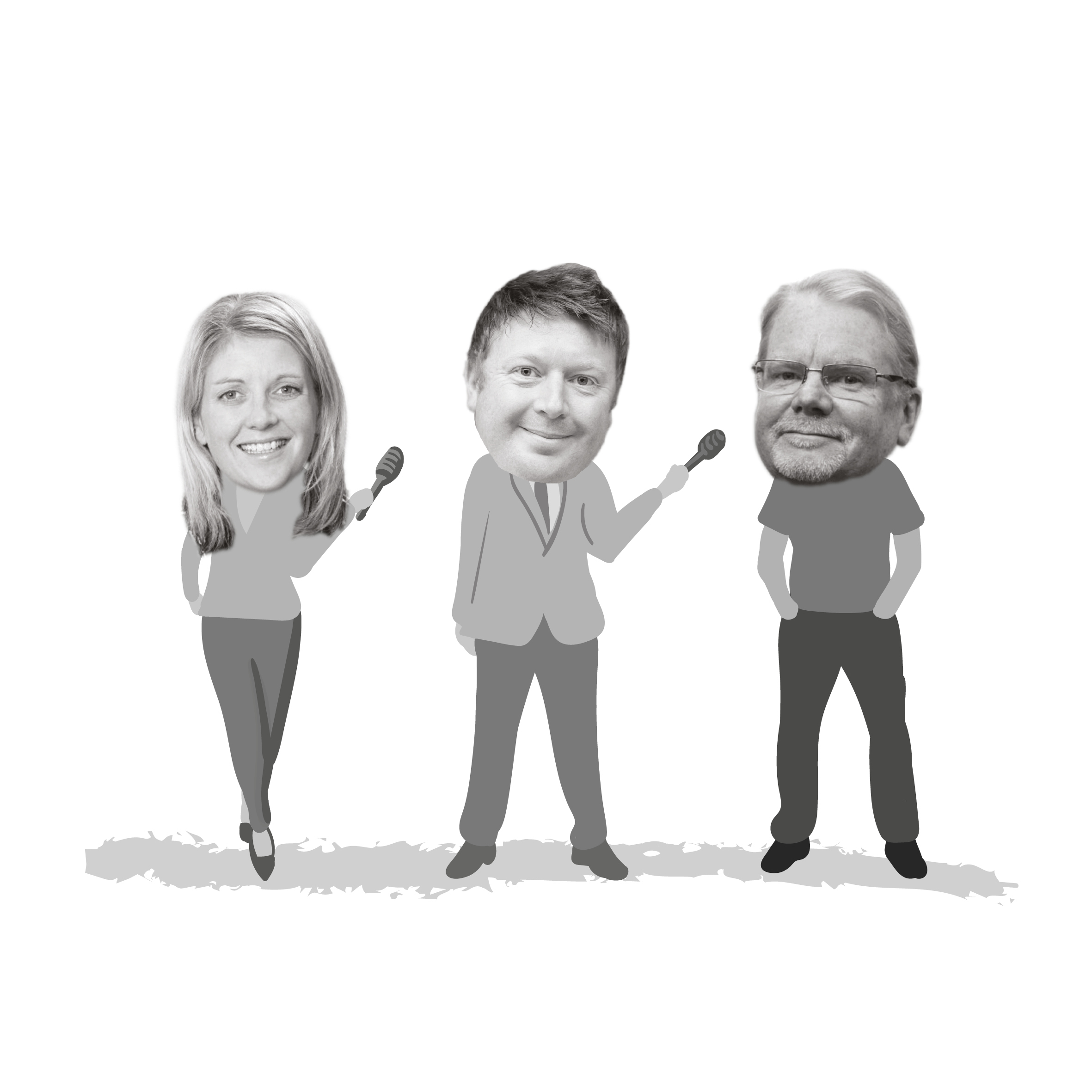 Interview facilitated by Ellie Ward. Look out for the next link in this interview chain when Chris Martin will interview Mike Curtin from DC Central Kitchen – coming soon.
The 10th Social Enterprise World Forum will take place from 12-14 September 2018 in Edinburgh. Pioneers Post is media partner to the event. See our Social Enterprise World Forum collection for more.