Chain Reaction: "We make the road by walking"
September's Social Enterprise World Forum (SEWF) is currently taking place in one of the UK's biggest hubs for social impact: Edinburgh. Pioneers Post is delighted to be attending as media partner, bringing every corner of the debate and insight straight to our readers.
Our SEWF preview series, Chain Reaction, sees our journalists handing the reins to social entrepreneurs, in a continuous chain of interviews which will extend around the globe.
In the interview that completes the chain, First Australians Capital's Adrian Appo speaks to Amanda Kiessel, co-founder of Good Market, a curated platform for social enterprises and responsible businesses based in Sri Lanka.
The two social entrepreneurs discuss the need for self-financing models in the face of disaster response and how they are both working to support communities to deliver on their own ideas. As they realise how much their organisations have in common, the pair plan to meet at SEWF. Perhaps they'll be speaking as you read this!
Adrian Appo: So Amanda, did I see that last year was Good Market's fifth anniversary?
Amanda Kiessel: Yes, exactly! Fifth anniversary for the overall Good Market programme. And we're about a year and a half into the online platform which makes it easier to find and connect with like-minded groups, products and services. It's been fun, really fun.
AA: Can you tell me a bit more about yourself? How does a girl from America end up setting up a programme in Sri Lanka?
AK: When I first went to Sri Lanka I was actually only planning to spend eight months there. The ceasefire had just been signed, the war had stopped. There was a local organisation there that had been getting donor aid and they wanted to transition and become self-financing. When the donor aid stopped they wanted to keep giving services to their community. They weren't using the words 'social enterprise' at that time but that was the goal.
Then the tsunami hit and the war started again so a lot more aid came in. I ended up being with them for ten years and it got to the point where I needed to work on something that was sustainable. I had a chance to interact with lots of other groups in the region that were doing more of that model. The challenges we're facing in different parts of the world are all very interconnected.
AA: That's a really cool journey. The thing that I most often find when I speak to other social entrepreneurs is that the majority of them are a bit like yourself - very humble and wanting to be involved in something that could make an impact.
AK: Exactly. I'm also aware of what my role is - I'm a pollinator, trying to highlight the work that others are doing. I try to help connect them with other opportunities in other places.
AA: I also notice that most people working in this space can basically turn their hand to doing anything. What actually brought you into the social enterprise sector?
AK: Well the time that I spent in Sri Lanka gave me a first hand view of some things that aren't working in the aid sector. There are big challenges with sustainability and dependency. That made it even more clear to me that anything I was going to be involved with needed to have a self-financing model. Meeting people that were doing that kind of work and seeing that even after a project ends, their work was going on and having an impact year after year and decade after decade. I've also always enjoyed more of an entrepreneurial approach.
AA: That's often the challenges you face in the community and disadvantage sector. Everyone comes in with massive resources for the immediate impact, and then quickly disappear. You've then got communities still trying to build themselves with the ongoing crisis of those impacts.
Innovation is coming from those communities and it's more about highlighting them and what they're doing
AK: Exactly. In the work that we're doing the innovation is coming from those communities and it's more about highlighting them and what they're doing. Our whole focus is on helping those groups be more visible, helping them be able to find and connect with each other and other people that are excited about what they're doing.
I think that's quite similar to the work you're doing Adrian - supporting initiatives from the community?
AA:  That's exactly right - helping them to deliver on their own ideas. So your bio says you're an agroecologist. How do you explain that in layman's terms?
AK: My background is in taking what we know about ecology and applying that to agriculture. So working within natural systems, natural cycles - making it possible to do things in a much more sustainable way.
AA: So were you able to apply any of that thinking to what you're doing now?
AK: Absolutely! A lot of the work from Good Market is coming out of having an ecology background, it gives you a systems approach to thinking about problems.
AA: So, thinking about your anniversary - five years is a bit of a magic number. In Australia, by that point 90% of startups have failed, so if you get over that then you're actually more sustainable as an organisation.
AK: Exactly. The online community was always part of the plan but we didn't have resources. We had to start without resources, with marketplace events, retail outlet, and now we're finally getting into the work that we wanted to do. We can feel things starting to tip.
 AA: So this might be from your own personal journey or your journey for founding Good Market but what do you think is the best piece of advice you've ever been given?
AK: The head of the organisation that I spent years working with during the war and tsunami said that 'we make the road by walking'. Rather than having a plan with objectives, stats and budgets, he had a different perspective on how change happens. It was very much based on vision and values, and being okay with it not going to plan. The idea of learning and adjusting as we go along.
AA: I've heard similar sentiments but never expressed in that way - I'll note that one down! We need inspirational words to help keep us on track.
So if you yourself were giving advice to a young entrepreneur what would you say?
AK: It really differs from person to person but the one thing that always comes up is finding something that you really care about. This is not an easy path so you need something that you want to get up for in the morning.
AA: Well I can definitely see from speaking to you that you're passionate about what you do.
AK: I love every single day. With all the obstacles and frustrations!
AA: So the Social Enterprise World Forum is nearly here. What are you looking to get out of it?
AK: I've really cut down and don't go to conferences that often now, but this is different. It's a big gathering of entrepreneurs which gives it a different kind of energy and different discussions. There's a real practical edge to it which I love. There's a huge opportunity to make new connections and hear their stories. I left last year with a big boost of energy.
AA: Well there is that saying that 'iron sharpens iron' - that's the exact reason I sit on a plan for 20 hours to get there!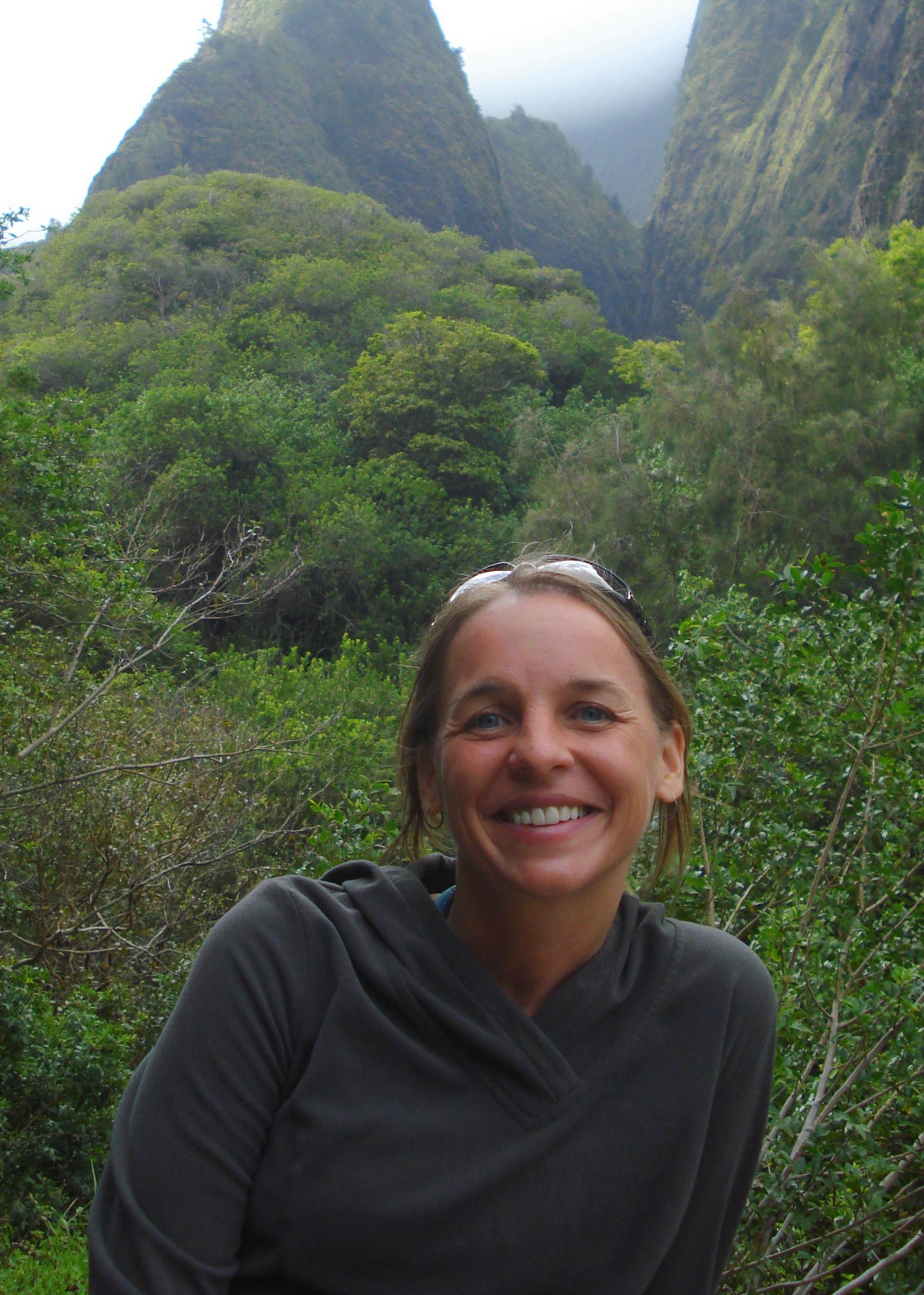 Interview facilitated by Sasha Gallick.
The 10th Social Enterprise World Forum is currently taking place from 12-14 September 2018 in Edinburgh. Pioneers Post is media partner to the event. See our Social Enterprise World Forum collection for more.