Social enterprises to be given "own voice" in government
Social enterprises will be recognised separately from charities and given a new forum by the government, according to the UK government's "civil society tsar", Danny Kruger.
Kruger, expert adviser at the Department for Digital, Culture, Media and Sport (DCMS) and former speechwriter for David Cameron when he was leader of the opposition, made this announcement while speaking at the NPC Ignites conference in London on 10 October, in the place of minister for civil society Tracey Crouch.
During Kruger's speech, in which he talked to a delegation made up of social sector representatives, philanthropists and others about the government's thinking behind its Civil Society Strategy released in August this year, he said: "We are very conscious that social enterprises define themselves as different to charities… and we're setting up a forum to make sure they have their own voice." He later told Pioneers Post that the government is currently consulting with social enterprise organisations on how best to deliver this commitment, which was initially outlined in the Civil Society Strategy.
We are very conscious that social enterprises define themselves as different to charities
Speaking at NPC Ignites, Kruger added that he was "in favour" of social investment, saying: "is not always the answer to every challenge, but necessary." 
He also lamented the end of David Cameron's "big society" narrative which Cameron promoted when he became prime minister in 2010. However, Kruger said that the government was creating a new, "shared society" vision, which would focus on making philanthropy more strategic, as well a building on what he described as a "revolution" taking place in the private sector concerning purpose. The prime minister Theresa May revealed this shared society vision when she spoke at a Charity Commission event in January.
Kruger's spoke just after NPC Ignites CEO Dan Corry who stated that the government's approach had not been clear enough in its civil society strategy. Corry used recent analysis from the NPC social sector thinktank to show that an unclear civil strategy was not working for the successful development of charities, particularly concerning geographic spread, impact and collaboration. For example, he showed that charity density is higher in more prosperous regions, with over 2 per 1,000 of the UK population in the south east of England, but below 1.5 in the north east and north west of England.
Corry instead advocated the creation of a 'Civil Society Improvement agency', which he suggested would be a body part funded by the sector itself and part by the government to focus purely on legislation and organisation of civil society. It would also use data about charities, funding and government spending to nudge the sector to be more rational.
He said: "Civil society isn't everything, but for a lot of people and communities it is crucial to a good life. A Civil Society Improvement agency is a radical and controversial idea but could lead to a much stronger sector – and that is a prize worth having."
Read Dan Corry's feature about the future of Civil Society for Pioneers Post here.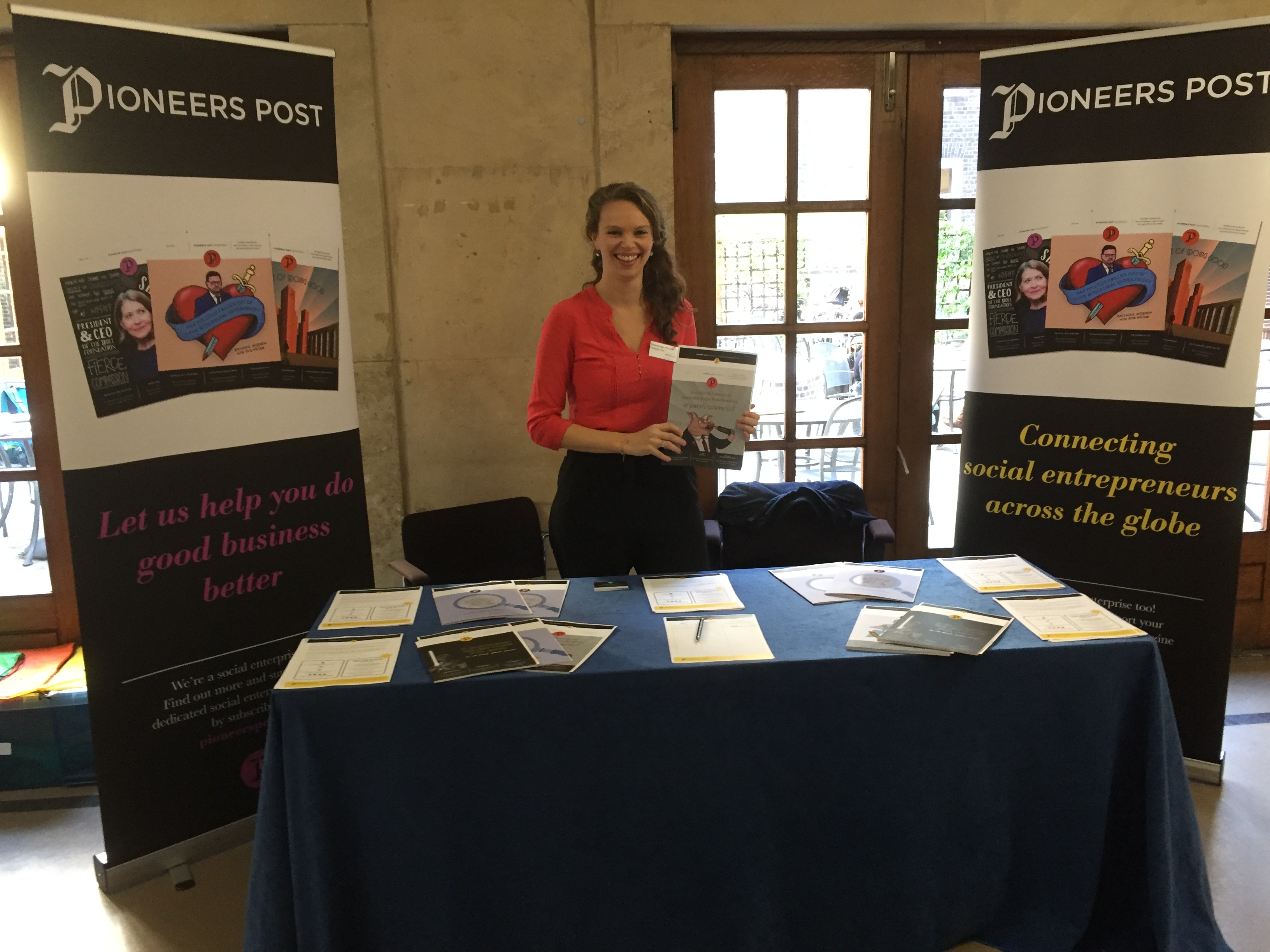 Pioneers Post was this year's NPC Ignites conference media partner