Looking for the investor's paradise? Go east
Central and Eastern Europe is the new frontier for social investors, with little competition and "top quality" social entrepreneurs, according to the co-founder of Valores, the first Polish venture philanthropy fund.
Robert Manz, who is also managing partner at private equity firm Enterprise Investors, likened today's opportunity to the early 1990s when former eastern bloc markets opened up, creating an "investor's paradise".
Not only is there potential to help address the region's significant needs – less wealthy governments means social welfare spending per capita is less than a third of that in western Europe – there are also innovative solutions already. This is partly thanks to the communist system, claimed Manz: "To thrive and survive you basically had to be an entrepreneur. I believe it's in the DNA of the region."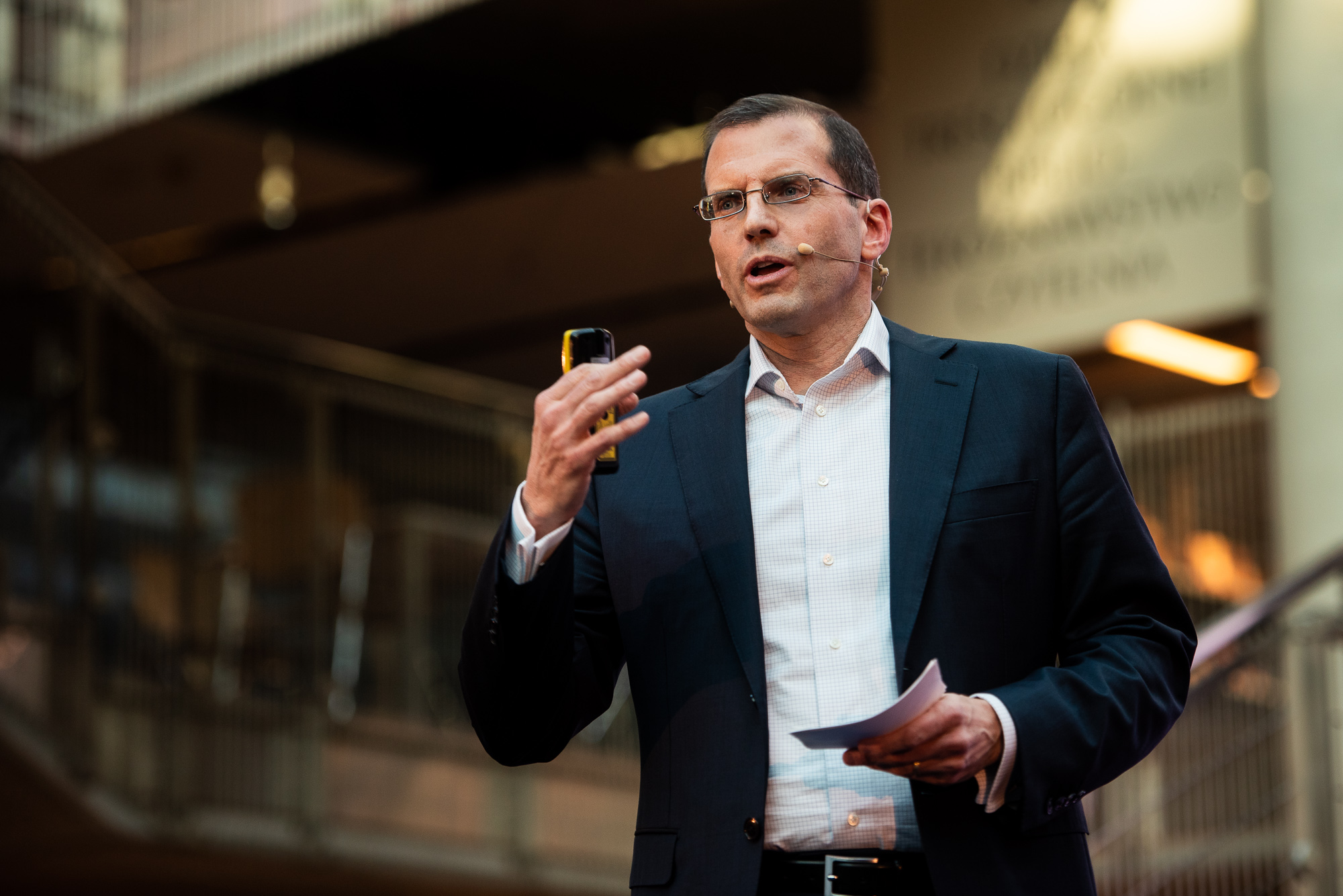 Manz (above) was speaking at the 14th annual gathering of the European Venture Philanthropy Association (EVPA) yesterday in Warsaw, attended by some 600 people from 50 countries. It is the first time the conference has been held in central or eastern Europe.
EVPA considers investment as providing financial (whether that's grant or loans) and non-financial support, and defines venture philanthropy as a "high-engagement and long-term approach" to achieving social impact through finance, organisational support and impact measurement. EVPA's nearly 300 members include foundations, venture philanthropy funds, social investors, impact investing funds and private equity firms. 
While venture philanthropy and social investment flows to central and eastern Europe have increased, according to analysis by EVPA, growth is from a very low base: last year just 7% (up from 2% in 2015) of worldwide money went to the region, compared to 54% in western Europe. 
Yet the region offers an established network and reliable partners and significant potential for social impact, according to a report from consulting firm Deloitte. There are promising long-term growth projections, too: of the 12 European countries growing at a rate of above 3%, nine are in central and eastern Europe.
Social entrepreneur Andrei Rotaru told Pioneers Post that finance in his home country Romania usually targets start-ups, with little on offer for businesses that manage to sustain themselves for a few years. The market may also be underdeveloped in terms of consumer awareness: Rotaru is targeting his current venture – WISE, a travel booking website that donates profits to charity – at the western market because Romanians "aren't interested", he believes, in supporting ethical businesses.
Maturing discussions
European countries are at different stages in social investment – with the UK, the Netherlands and to some extent Belgium leading the pack – but overall the conversation has moved on significantly in recent years, said Steven Serneels, CEO at EVPA.  
Five or so years ago, the discussion was: which is better, investing for financial return or investing for social impact. That's like saying, 'my hammer is better than yours', said Serneels; it's what you do with it that counts.
Krisztina Tora, market development director at the Global Steering Group for Impact Investing (GSG) likened current grapplings around impact to an earlier era when financial investors first began trying to factor risk into their decisions. Investors today are "at the starting point" when it comes to measuring impact, she said; the key thing is, "now we're looking at what's most important."
EVPA also released new guidance yesterday on impact strategies, aiming to distinguish capital providers in terms of social impact targeted, financial returns sought and risk appetite.
The framework splits between those investing 'for impact' (who see capital as means to an end, and put social impact at the centre) and those investing 'with impact' (who have a fiduciary duty to maximise financial returns, such as pension funds). 
Rather than create a dichotomy – "the world needs both", Serneels said – the framework aims to create clarity for both investor and investee in an ever-more crowded market. 
His words echoed those of keynote speaker, Jacqueline Novogratz, founder and CEO of Acumen, who called on investors to shift the conversation, "to a new paradigm of investment as a means, not as an end" and think about "the right kind of capital". 
"Too often we hear, Africa needs $50bn to solve its problems – but what kind of capital does it need?"
This rethink has prompted Acumen to complement its for-profit fund for the energy sector with a new $20 million patient capital fund, Novogratz  said, to offer flexible finance in very early-stage markets such as Sierra Leone, where 90% of people have no electricity. 
Pioneers Post is a media partner at this year's conference. The reporter's travel costs were covered by EVPA.
Header photo: Delegates in the CEE networking room at the EVPA conference yesterday (Radek Zawadzki for EVPA)