Good Deals + Beyond Good Business returns – with 50 bursary tickets available
Success is built on great connections. That's why at our Good Deals + Beyond Good Business event, on 21 May, we're bringing the brightest and most creative social enterprises and investors together under one roof.  
And this year, thanks to support from the National Lottery Community Fund, 50 social enterprises and charities hoping to attend can get their hands on discounted tickets. We know that those outside of London sometimes miss out on opportunities and face additional travel costs, so 90% of these special tickets are reserved for organisations based outside of the capital.
Organisations with a turnover of up to £100,000 can apply for a free ticket, while those with up to £250,000 turnover can apply for a ticket for just £90. There are 25 of each up for grabs.
You can check your eligibility and apply here by 24 April.
What is Good Deals + Beyond Good Business? 
Last year, Good Deals – Pioneers Post's annual gathering for social entrepreneurs, social investors and mission-driven businesses – celebrated its tenth anniversary by collaborating with Hatch Enterprise, which brought together more than 250 mission-driven businesses, start-ups and corporates with their trailblazing Beyond Good Business conference in 2017. 
They joined forces in 2018 to create the UK's leading event in social enterprise and impact investment: Good Deals + Beyond Good Business. And the partnership is back again this year.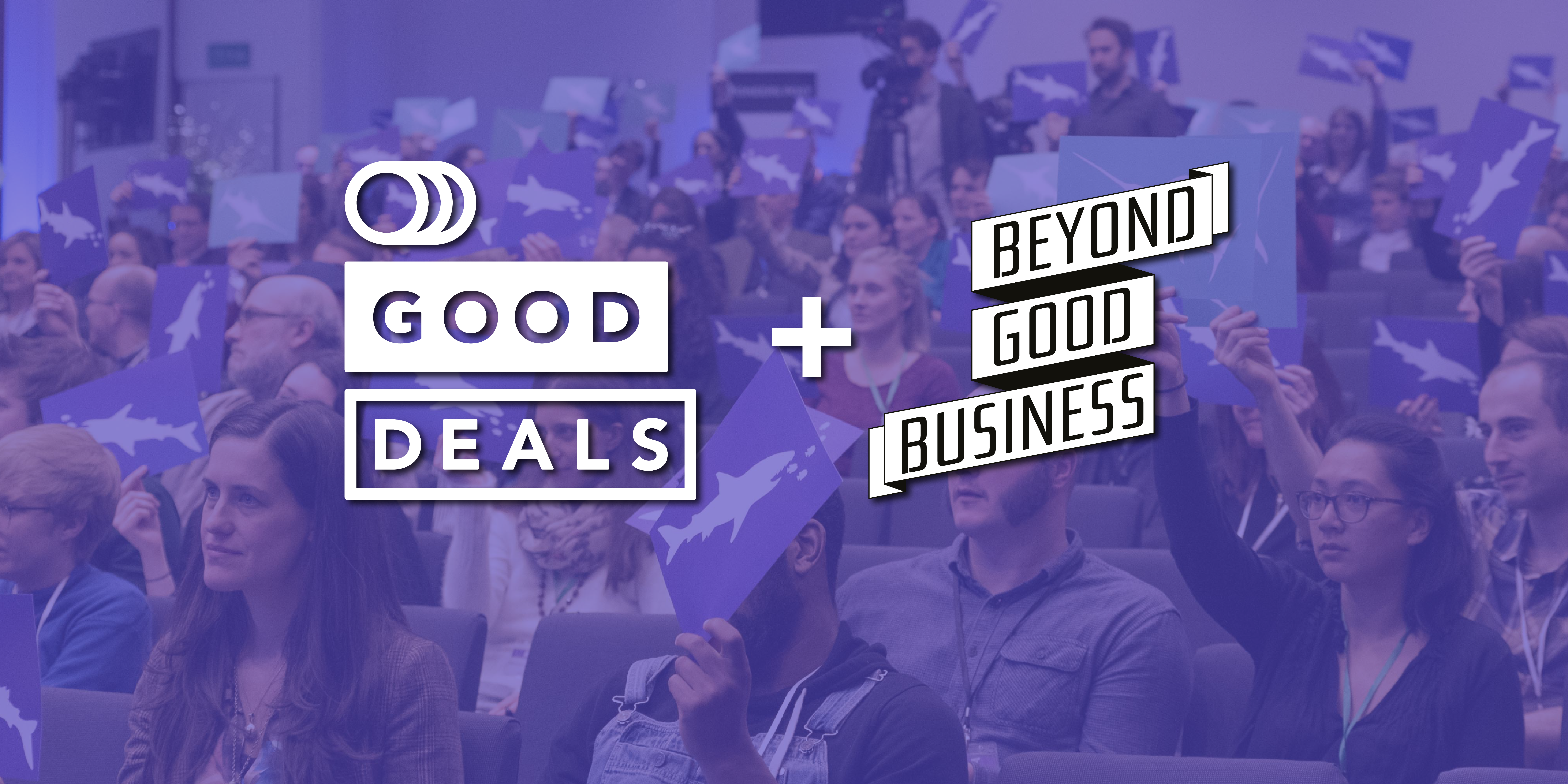 What's happening this year? 
Plenty! Previous editions of Good Deals have attracted 150+ social enterprises as well as 30+ social investors with over £300m in funds to commit. This year, the day will involve inspiring talks and workshops curated by social entrepreneurs themselves, and covering topics including:
Putting the social sector first. We'll debate who really has the power in the social investment marketplace. 
Supporting the social investment journey. We'll ask what practical support can we call upon as we journey towards a sustainable future.
Self-care. The mental health crisis is real and it's wearing down our social entrepreneurs. We'll be providing practical advice to avoid stress and burn out.
Among our speakers are internationally recognised thought leader and impact investment author Jed Emerson, who will be doing some soul-searching around our relationship with capital; and Forbes '30 under 30' entrepreneur Josh Babarinde, who will share the ups and downs of turning tough social problems into a successful venture.
Find out more information about the programme and speakers on the Good Deals + Beyond Good Business website. 
When and where?
Good Deals + Beyond Good Business takes place on 21 May 2019 from 9.30am-5.30pm, at Mary Ward House, central London. 
Get me a ticket!
Tickets are available on Eventbrite:
General Release for Charities/Social Enterprises: £240 +VAT/booking fee
General Release for Investors/Corporates: £290 +VAT/booking fee