Betting on character – and why investment must be a means not an end
Find entrepreneurs driven by values and invest in them early, help them through the journey and hold them to account, make the capital fit the problem, measure what matters and make success something that is shared. These are the building blocks for impact at scale, says the founder of Acumen, the non-profit global venture capital fund.
Bet on people
In 2007, two entrepreneurs came to Acumen with a solar lantern prototype and a promise: they were going to eradicate kerosene. At the time, 1.7 billion people on the planet had no access to electricity to replace the need for kerosene. Acumen took a $200,000 bet on Ned, Sam and their new company, d.light.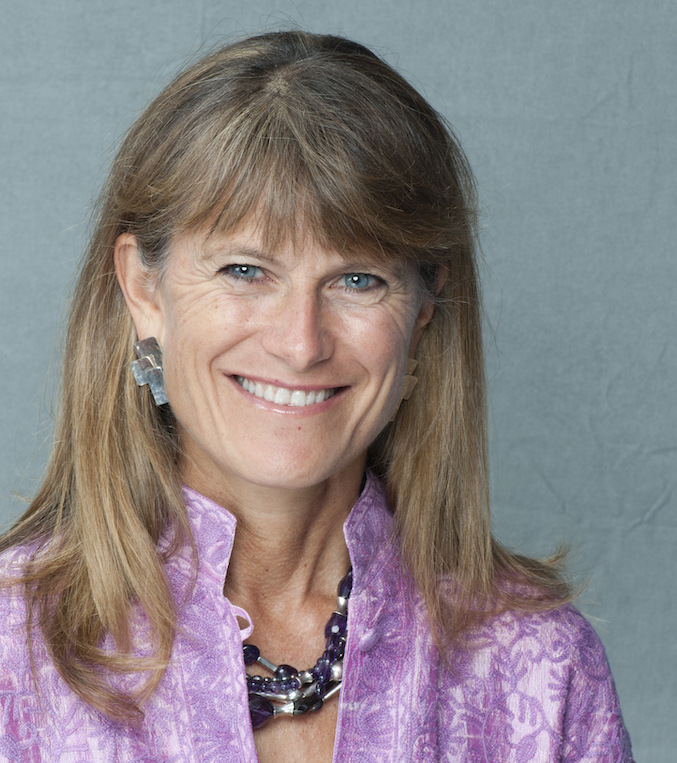 When they started, Ned and Sam were focused on customers who lived on less than a dollar a day in geographies with little infrastructure and an abundance of bureaucracy, corruption and complacency. They almost failed several times. But they had that one constant that, after 18 years of investing, I have come to understand is the most fundamental to achieving impact: character, a rare combination of the vision to make the impossible possible, the grit and resilience to pursue it and an unwavering commitment to serving the poor. In the end, potential for impact is as much about the entrepreneur as it is the business model: the who – and the what – we invest in.
Acumen went on to invest a total of $5m in d.light over 10 years and today the company has impacted the lives of nearly 100 million people. Along with a small group of other social enterprises (including others we invested in), d.light has been partially responsible for building an entire off-grid energy ecosystem, moving the world to a place where under one billion people have newfound access to electricity. Starting from 1.7 billion in 2007, this is a massive impact.
And it is how we define success. Over 263 million people around the world now have services such as healthcare and electricity, agricultural inputs and education because of the enterprises that Acumen has been privileged to support. Our companies also have raised an additional $84m in follow-on capital. This is, in part, because we've partnered with entrepreneurs with the character and fierce determination to change the lives of people living in poverty around the world.
Acumen invests in these purpose-driven entrepreneurs at the early stage of business development, deploying risk-tolerant patient capital backed by philanthropy. We know that early-stage donors and investors are essential to unlocking the transformative impact potential of social enterprises just getting off the ground. So we make risky yet high-potential investments, investing for impact with a serious focus on financial performance to ensure long-term sustainability. Acumen, in other words, sees investment as a means, not an end.
Last year, over 10 years after our first investment, we partially exited Acumen's Series A shares in d.light, enabling Acumen to invest the returns in further innovation. d.light shows that social enterprises can achieve sustainability and scale over the long-term – but may not bring strong financial returns in the short-term.
To invest early and support values-driven entrepreneurs that go on to disrupt an entire industry for the benefit of the poor is to be part of history in the making.
Across the last 18 years of our work, we've of course seen many failed efforts as well. But to invest early and support values-driven entrepreneurs that go on to disrupt an entire industry for the benefit of the poor is to be part of history in the making. Among many factors, a few have emerged as now non-negotiable principles that we follow in our pursuit of impact:
Focus on the human problem
As pioneer, impact-driven investors, Acumen starts with the problem we want to solve and then determines the kind of capital needed to solve it. This requires the flexibility to develop those innovative capital structures that will be most catalytic according to a company's needs.
Recently, Acumen began experimenting with innovative structures to double down on this idea. In 2016, we saw an opportunity to partner with a Colombian farmer's cooperative to support the creation of Gigante Central Wet Mill, a local coffee processor aiming to increasing the incomes of hundreds of small producers living on less than $4 a day. To support the small-scale cooperative behind the mill, Acumen created a self-liquidating structure, investing through a combination of equity and debt paired with an equity buy-back plan to eventually transfer full ownership to the cooperative. While risky and unconventional, we believe this capital structure creates the greatest potential of achieving widespread impact, setting the company up to prove its model and change the entire Colombian coffee system in favor of smallholder farmers.
Already, we've seen that, in one season, farmers who sold their coffee to Gigante Central Wet Mill increased their incomes by 35% – and, importantly, 83% of the farmers selling to the mill reported an improvement in their quality of life as a result.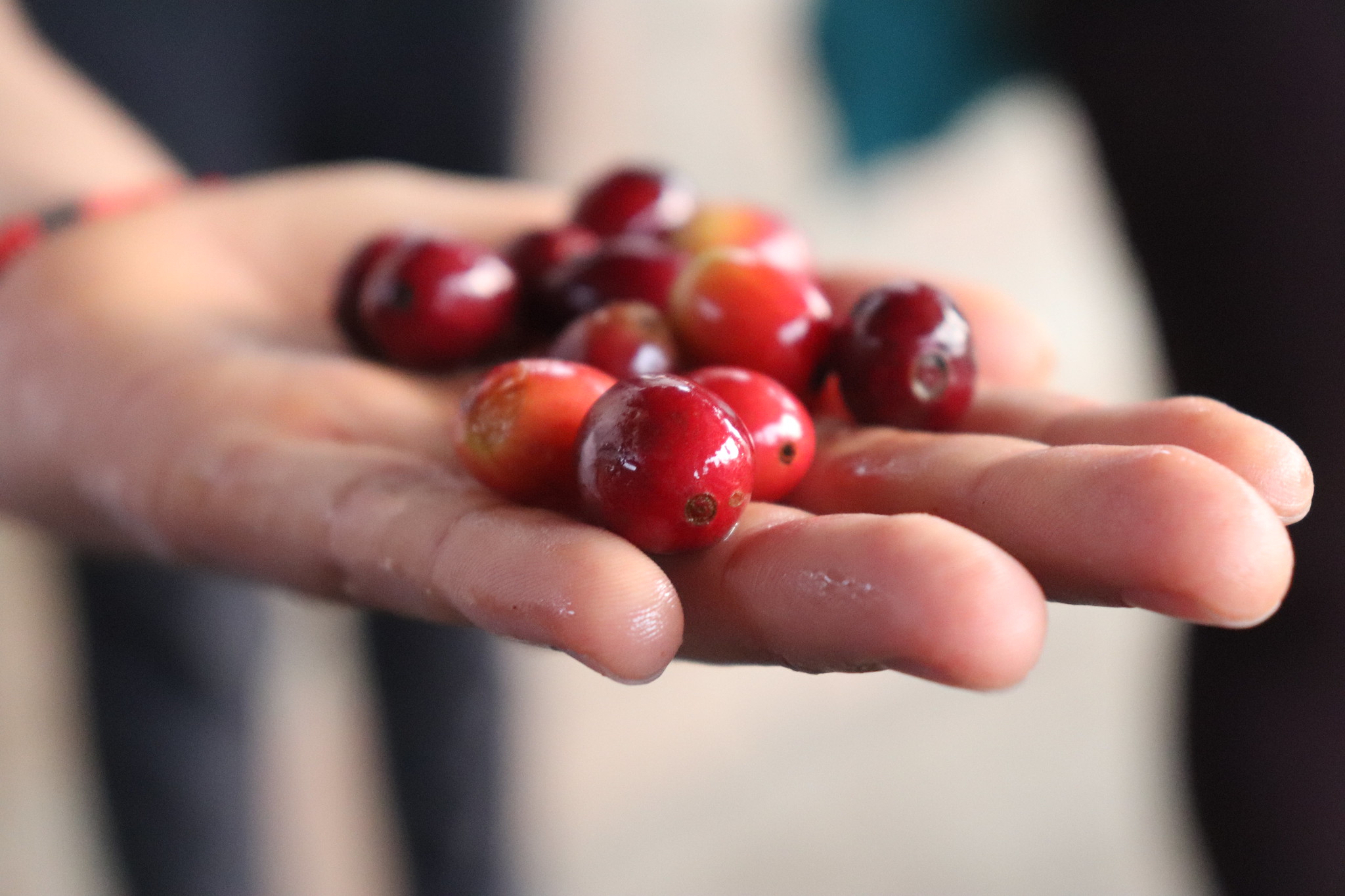 This is focusing on the human problem and adapting the capital to best serve it. In doing so, our goal is to help build the capabilities of low-income communities as they transition from a dependency on aid or charity to creating and running their own enterprises for long-term income and asset building.
Values-based accompaniment for the long haul
As early-stage investors, we also understand that our investees need support: partners to accompany them through their high-stake challenges, hold them accountable to standing with the poor and encourage them as moral leaders. This daily work of Acumen lies not only in making new investments, but also in helping our portfolio companies navigate obstacles and stick to their mission, with hands-on support ranging from Board governance and decision-making to tapping into our network for prospective funders.
In the case of d.light, for example, we accompanied them by placing the chair of our investment committee, Stuart Davidson, on d.light's Board to support Sam and Ned through their early management challenges. We placed ten Acumen Fellows, experienced and trained professionals for periods of nine months each, with d.light over the last ten years to build internal systems and market strategies for expansion to new countries. We introduced d.light to IDEO.org, with whom they partnered to design a new lantern, the A1, which, at a $5 retail price, is one of the world's most affordable high-quality solar lights.
In one season, farmers increased their incomes by 35% – and 83% reported an improvement in their quality of life.
This is accompaniment: encouraging values-aligned entrepreneurs – and holding them to a high standard and being willing to do the work with them to reach their goals – in their commitment and progress towards their ultimate vision.
Customer-centric impact: measuring what matters
This hands-on support and accountability also entails measuring impact. Solving big problems of poverty takes more than patient capital and entrepreneurs who put purpose before profit. It requires the humility to recognize that we must measure what matters – not just for the investors but for the companies we intend to serve – and what we can count – to keep ourselves honest about whether we're making any impact at all.
Acumen created Lean DataTM to hold us accountable to our values of standing with the poor and, to do that, by listening to them. Lean DataTM leverages the fact that the majority of low-income people own a mobile phone, texting thousands of customers to ask questions from which we can deduce not only what level of poverty companies are reaching but also the meaningfulness, or depth, of their impact.
In the case of d.light, for instance, we can now access real customer-driven data around metrics like the satisfaction with the quality of light, the number of additional hours that people can stay up in the evenings, whether their children are studying more, the quality of after sales service and the carbon off-set by switching from kerosene to solar light. This kind of information is not only transformational in our understanding as impact investors, but it also gives the company strategic feedback to act on, creating happy customers who know that their voices are respected and heeded.
An alternative definition of success
In the end, we believe that the true opportunity of impact investing is to redefine success as based not on power, money nor fame, but instead on purpose, service and community. A success that is not individual, but collective, not winner-takes-all, but shared – one where we all benefit. And this starts with character.
Acumen's approach to investing makes this organisation a real 'investor for impact'. EVPA will present key principles that drive and distinguish investors for impact in a major new document, the EVPA Charter of investors for impact, at the EVPA's 15th Annual Conference, Celebrating Impact, taking place in The Hague, 5-7 November.