Impact Finance Bulletin: Funders react to Covid-19, new social impact bonds, and Good Food Fund launches
Our monthly impact finance bulletin brings you the latest funds, deals and programmes in the world of investing for good. Read on for some of the month's headlines, and scroll down for more detail.

Global: Funders promise flexibility, unveil emergency funding – and call on government to help tackle Covid-19 effects
Growing numbers of funders around the world are making efforts to show they are responsive to the huge pressures faced by nonprofits and social businesses due to the Covid-19 pandemic.
In the UK, some 150 foundations and funders have signed a joint statement committing to continued support of all the organisations they fund, including to adapt activities, discuss dates, provide financial flexibility and listen to grantees. A similar pledge has been signed by nearly 500 US-based foundations, who have promised to loosen or eliminate the restrictions on current grants, make new unrestricted grants, support community-based emergency efforts and policy advocacy, and communicate proactively.
Some funders have pledged new finance, either to directly tackle the coronavirus or to help industries or organisations badly hit by its wider economic effects. In some cases, the pandemic has sparked collaboration: more than a dozen foundations launched the $75m NYC COVID-19 Response and Impact Fund to support New York city-based nonprofits providing social services, as well as arts and cultural organisations affected by the virus.
The European Foundation Centre has this (regularly updated) list of how its 250 members are responding so far.
But impact investors, including those in the UK and in Italy are calling on governments to offer much more cash, saying the scale of the crisis is far beyond their capacity.
 
Sub-Saharan Africa: Vital Capital creates emergency debt facility to support impact businesses during Covid-19
Impact investor Vital Capital has created a new debt facility for social impact businesses in sub-Saharan Africa, to help them get through the coronavirus pandemic while continuing to offer essential services.
Vital Capital, which has been investing in sub-Saharan Africa since 2011 and typically takes equity stakes, has launched the Vital Impact Relief Facility to offer businesses immediate access to capital. Loans will seek risk-adjusted returns and primarily target companies in agro-industry and processing, healthcare, sustainable infrastructure and education. 
The facility will start with an initial $10m and issue around 10 loans of approximately $1m each for up to four years. Vital also plans to open the facility to other investors to grow the available pool of capital. The firm has hired Guido Boysen, who recently stepped down as CEO of SME lender Grofin, to lead the initiative.
Africa is home to six of the world's 10 fastest growing economies, but could be hit hard by the effects of the coronavirus; it is expected to reduce foreign direct investment worldwide by between 30% and 40%, according to UN figures.
Nimrod Gerber, managing partner at Vital Capital, which has offices in Ghana, Cyprus and Switzerland, said there was "an urgent need" for loans to help African companies. "It's a fast-developing situation that demands immediate action, so we are pleased to move forward with this debt facility and we encourage others to join us."
Belgium: BNP Paribas invests in impact bond for at-risk youth 
French bank BNP Paribas has backed a new social impact bond – its 10th so far – to help young adults at risk of homelessness. The €852,000 comes partly from the bank's social impact bonds fund, and partly from direct investment by its subsidiary, BNP Paribas Fortis – the first Belgian bank to structure a SIB.  
The programme, Back On Track aims to reintegrate 133 young adults aged 17-25 at risk of homelessness by 2023. It is being delivered by nonprofit Oranjehuis and involves first providing access to sustainable housing, before beginning intensive, personalised support for their social and professional (re)integration. 
The €10m BNP Paribas European Social Impact Bonds Fund, a partnership with the European Investment Fund, was announced in February.
Brazil: Sustainable delivery startup Pedala makes 'sensational' exit
Rio de Janeiro-based sustainable delivery startup Pedala is to exit the NESsT Brazil programme this year, having been acquired by B2W Digital & Lojas Americanas.
Pedala offers reliable and high-quality jobs to youth from low-income communities in Rio de Janeiro – including previously incarcerated youth – by employing them as professional delivery cyclists.
Loic Comolli, Co-CEO of NESsT, said the acquisition was "a sensational" milestone for the sector: "It's very uncommon to see a social enterprise acquired by a strategic buyer. This demonstrates that social enterprises can not only deliver on impact but can also operate as efficient businesses that deliver at scale."
NESsT has been supporting Pedala since late 2017. Its financing enabled the replication of the company to new neighbourhoods and the expansion of its headquarters. By 2019 the company was employing 175 part-time and full-time bicycle couriers.
The startup has also had financial and strategic support from the Trafigura Foundation, whose executive director Vincent Faber called the acquisition "an exceptional success", adding: "It demonstrates that when social ventures receive the right support and necessary seed-funding they can become a real force for good, with viable and innovative economic models being not an end per se but means to exponentially increase social impact."
NESsT, which has offices in the US and Eastern Europe as well as Latin America, has invested in 180+ social enterprises over its 22 years.
UAE: First Gulf area social impact bond agreed
Real estate developer Aldar and the Authority of Social Contribution – Ma'an have partnered to create a social impact bond, expected to launch later this year. It would be the first time this form of funding for social services has been used among the Gulf countries.
Aldar, which created a sustainability strategy last year, will invest AED 2m (£430,000). The focus area for the new social impact bond has not been specified.
Ma'an was established in February 2019 by the Department of Community Development in Abu Dhabi, to bring together government, private sector and civil society "to support a culture of social contribution and participation". Alongside its work on social impact bonds it has created a fund and a social incubator programme. It recently launched Together We Are Good, which is raising money from citizens to allocate to medical supplies, food and education aid, and encouraging volunteering, during the Covid19 crisis.
UK: New £1.8m Good Food Fund to back brands fighting childhood obesity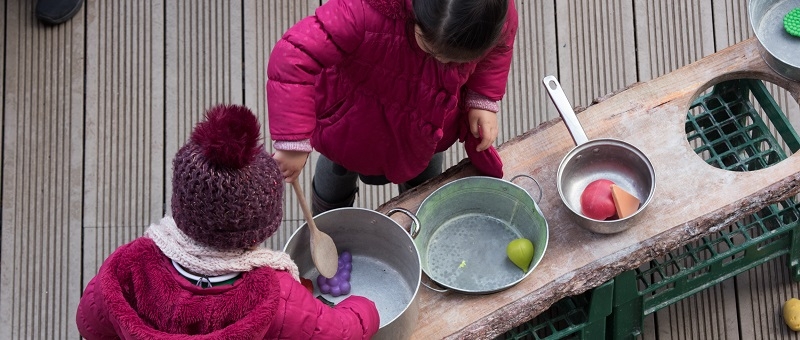 Big Society Capital and independent foundation Guy's and St Thomas's Charity are jointly funding a new accelerator and venture fund that will back small and startup food and drink businesses tackling childhood obesity, hoping to disrupt the current food retail market.
The £1.8m Good Food Fund will provide business support and financing to companies committed to bringing healthier children's brands to market. The accelerator is run by Mission Ventures, while the venture capital fund (debt and equity investments to companies that have gone through the accelerator) is managed by Ascension Ventures. The latter, a seed investor, also manages the Fair By Design Fund, which aims to reduce the extra costs faced by those in poverty.
Childhood obesity rates in England are considerably higher than the global rates, according to research by Guy's and St Thomas's Charity. Nearly three in 10 children living in the most deprived areas are obese, compared to around one in 10 in the least deprived.
Matt Towner, portfolio manager at Guy's and St Thomas' Charity said the current market only catered "for cheap options that are unhealthy, with healthier brands requiring customers to pay a high premium to cover costs... Our research suggests that if we increase the availability of affordable, tasty, convenient and healthier food, families on lower incomes will change their purchasing habits and benefit from healthier shopping baskets."
The fund, in development for 18 months, is now open to UK limited companies (deadline 27 April).
UK: Gas firm Cadent's new foundation to give £5m-£7m in grants yearly
The UK's biggest gas network Cadent has created a foundation, with up to £7m to be distributed yearly to organisations based in north west England, the midlands, south Yorkshire, east of England and north London.
Charities, community groups and community interest companies can apply to the Cadent Foundation for grants of £100-£100,000. Funding priorities are people in vulnerable situations, environment, community projects, and sustainable energy innovation.  
The foundation will receive a set share of Cadent's after-tax profits every year.
Last month the foundation committed £240,000 to the Trussell Trust, a network of food banks, to help them respond to challenges presented by the coronavirus. Asked if the foundation would consider further specific support to help social enterprises or charities through the current crisis, a spokesperson told Pioneers Post it was "actively looking at other grant giving opportunities in this area".
UK: Sustainable fruit & veg delivery firm Oddbox secures £3m for nationwide expansion
The London company behind the UK's first sustainable fruit and vegetable box delivery service, is planning to expand nationwide after securing a £3m investment from the Northern Venture Capital Trust Funds.
Oddbox, which works with farmers to supply seasonal produce at risk of going to waste, has achieved over 400% growth in the past 12 months, fuelled by growing demand for sustainable shopping options. 
With the new investment it will expand beyond the capital and further develop technology, including a dashboard to allow consumers to view the amount of food waste and CO2 emissions they've helped to save.
Founded in 2016, Oddbox has rescued over 2,000 tonnes of produce from going to waste and delivered 400,000 boxes within London. It claims to be the UK's highest customer-rated vegetable box service.
ClearlySo, an impact investment bank, provided corporate finance advice and investor introductions to Oddbox. 
The Northern VCTs, which provide series A venture investment of up to £5m for high-growth SMEs, are amongst the longest-established funds of their type in the UK. They are now managed by Mercia, following its acquisition of the VCT fund management business of NVM Private Equity in December 2019.
UK: Homelessness charity Target secures first-time social investment from SASC housing fund
Fund manager Social and Sustainable Capital (SASC) has invested £3m from its Social and Sustainable Housing fund into Target Housing, a charity that supports homeless people in Sheffield, Doncaster, Rotherham and Hull.
Target Housing, established in 1990, provides accommodation and support to vulnerable and homeless people who have difficulties sustaining a tenancy. It manages around 450 properties and owns 31; the new investment will be used to buy a further 30 two-bed and one-bed properties.
This is SASC's fifth investment from its housing fund, which was co-designed with borrower charities and launched in May 2019, having raised £26.5m from investors.  
SASC's housing fund offers loans of £2m-£5m. It aims to raise £100m which would enable SASC to put 1,000 houses in the hands of the third sector and house 10,000 vulnerable people over the next 10 years.
Shaun Needham, CEO at Target Housing, said the charity's first-time social investment would allow them to "purchase better quality houses more quickly than through other funding methods".
He added: "Like all charities over the past ten years our funding streams have reduced while demand for our services has grown. Thanks to SASC we will have a bigger portfolio of homes in areas chosen by us, so we can continue delivering our services to vulnerable people."
UK: Resonance SITR fund gets additional £2.25m from Big Society Capital, confirms repayment holiday to all investees
Social investment firm Resonance has received a £2.25 million top-up from Big Society Capital to grow its existing Social Investment Tax Relief (SITR) funds and to launch more regionally-focused SITR Funds.
The new money means that investment from individual investors will unlock matched investment from Big Society Capital.
Resonance's existing regional SITR funds cover the south west, west midlands and north west of England, where they tackle poverty and disadvantage through investment into high impact social enterprises. The Resonance South West SITR Fund invested nearly £1m in seven social enterprises last year.
Hayley Hand, investment manager at Big Society Capital, said one of the goals of their investment was to "grow the evidence base for SITR funds". 
Last month Resonance also announced a £140,000 loan to Plymouth-based rehabilitation centre Trevi House. The investment was made through another of its funds, the Health & Wellbeing Challenge Fund.
In a blog post, Resonance CEO Daniel Brewer last month promised "to continue to provide help, guidance and support to our social enterprise and social investor community" during the Covid-19 crisis. The investment firm has also stated that all investees already repaying or due to start capital repayments in the next six months will be able to access a six month capital repayment holiday. It is also reviewing its interest payment policy.
UK: World's biggest arts investment fund created: £20m Arts & Culture Impact Fund 
Ballet dancers, architects, comedians, curators and actors will benefit from loans of up to £1m following the launch of what claims to be the "world's biggest investment fund for the creative arts".
The £20m Arts & Culture Impact Fund, launched by innovation foundation Nesta in the UK, brings together public, private and philanthropic investors to support arts organisations that "have a positive social impact on people and the communities they live in".
Nesta itself has committed £6m, with additional support from the Arts Council England, The National Lottery Heritage Fund, Bank of America, Big Society Capital, and Esmée Fairbairn Foundation.
The new fund will offer loans, both secured and unsecured, of up to £1m, giving organisations access to affordable and flexible finance that may not be readily accessible through traditional routes such as high street banks. 
Read our full story here.
We're working hard to provide the most up-to-date information and resources to help the social business movement get through the Covid-19 crisis – and your support can help us to continue. At Pioneers Post we rely on paid subscriptions and partnerships to sustain our purpose-led journalism – so if you think it's worth having an independent, specialist media platform for the sector, please consider subscribing. 
Header image: a Centers for Disease Control and Prevention (CDC) scientist, who was punching holes in a card containing the genes of an inactivated virus. The scientist was using a disposable biopsy punch, expelling the punches into a buffer. The viral genetic material is then separated from the punches, and placed into a solution. Subsequently, the viral RNA is extracted, and subjected to molecular testing (credit: CDC on Unsplash).