Just do something! How impact investors can move past silence and tokenism on racial injustice
Investors have lent their weight to campaigns against social injustices such as homelessness, domestic abuse or economic inequality. So why the silence, until recently, on racial injustice? The co-chair of the UK's Diversity Forum, which aims to make social investment more inclusive – and whose manifesto has attracted just a handful of signatories to date – warns against tokenism, and sets out a few concrete ways the sector can put its money where its mouth is.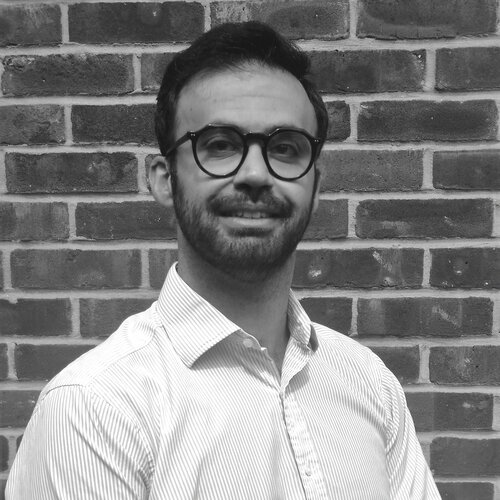 When I first reached out in 2019 to my good friend Danyal Sattar, as then co-chair of the Diversity Forum, about wanting to become involved with the group on a more strategic basis, it was borne out of my frustration with working in a sector where representation and inclusion is not seen as a priority. I have lost count of the number of times that I have been the only non-white person in the room or at one of these round-table meetings we love so much in the social investment sector. I am also very mindful of the fact that very few fellow non-white colleagues have made it to the top or hold decision-making powers in the sector.
This isn't new news: here at the Diversity Forum we published a report on this two years ago to bring to light how social investors are falling behind when it comes to diversity, equality and inclusion, and invited the sector to work with us to address these challenges together. The report drew an initial buzz and plenty of attention – but since then, progress on this has been at a glacial pace.
Tokenistic changes?
In light of the recent lynching of George Floyd in America and the explosion of an organic global movement led by Black Lives Matter I have been thinking about what we as a sector need to do – and whether we run the risk of being part of the problem rather than the solution.
What have we seen so far from the social investment sector? Some social investors have made public statements responding to the issues that have been emerging around racial inequality and sharing relevant work that they have been doing to date.
I have lost count of the times I have been the only non-white person at one of these round-table meetings we love so much in the social investment sector
However, it has taken the death of an innocent individual for them to finally speak out – despite racial injustice and structural racism having long been part of day-to-day life in the UK. If investors over the years have been able to call out and lend their weight to social injustices such as homelessness, domestic abuse and economic injustice, why the silence when it has come to racial injustice? Furthermore, the key question is what happens when the attention on all of this dies down. How do we ensure meaningful change takes place the day after that? While some investors have committed to making intentional changes to increase and actively advance equality as part of their activities I am worried about how tokenistic these changes appear if the underlying structural issues remain intact. My public challenge to these social investors is for them to be clear about what this actually entails and how they will report publicly on their commitments so that we can hold them accountable to these changes. Now is the time for radical change by social investors and not piecemeal gimmicks.
My challenge is for these social investors to be clear about what their commitments actually entail, and how they will report publicly on them 
Danyal Sattar (who wrote a great blog on this topic) has made a good point on the important need to look at the data behind lending to better understand whether money is reaching the most marginalised communities and BAME-led (Black, Asian and minority ethnic) organisations. This is vital, especially as research by the Ubele Initiative has shown that nine out of 10 BAME micro and small organisations are set to close if the crisis continues, ­citing access to funding as a main driver. So we clearly need to get better at this.
Recruitment, influence – and divestment?
However, I am not convinced that this is the silver bullet for such a complex issue – especially as it appears to be a solution that forgoes any real structural change within the sector. Alongside this important work we need to be asking some critical questions to ourselves as a sector. Is this underfunding a consequence of not having enough diverse voices within social investment coupled with unconscious biases that exist among investment teams?
A good place to start on this would be for all social investors to look inwards: how diverse is your executive team? How diverse are members of your investment committees? How diverse is the governance structure? It's worth learning from the justifiable hostility shown by the Black Lives Matter movement towards brands and corporates who have attempted to show solidarity while perpetuating a structure does little more than pay lip-service. We cannot say we want to provide a solution through our 'social' funding, while failing to do so through an equal and representative approach. Social investors are able to make these changes if they want to; for example, term limits and regular rotation of board members provide regular opportunities to refresh members. In the words of the Labour MP David Lammy: just do something!
The other area here is influence. How can we influence change as a sector and where does responsibility lie for that? One of the first things we have done here at Diversity Forum is to feed into the review of Big Society Capital that has been taking place. As part of our submission we recommended, among other things, that BSC applies a racial lens to its lending; for BSC to use its role as a wholesale lender to demand more from the funds that is has invested in when it comes to diversity; for BSC to explore the idea of ring-fencing a portion of its remaining investment funds to go specifically towards BAME-led investment products, programmes or funds; and doing more to publish lending data that clearly tracks and monitors data points related to racial inequality and injustice.
Investors can divest funds or demand more from their managers when it comes to fund underperformance – can we use this when diversity, equity and inclusion are sub-par?
We would do well, too, to learn from shareholder activism. The work that ShareAction has done to influence companies through AGMs and on occasions divestment shows what else can be done, especially by trusts and foundations. Investors have power to divest funds or demand more from their managers. We do this when it comes to fund underperformance – however can we use this when diversity, equity and inclusion are sub-par? It may be the stick that is needed to bring about meaningful and long-term change in our sector and one which would certainly get the attention of fund managers who are not treating this topic as a strategic matter. So, to funders and those allocating funds to individual social investment funds: you have power and influence to help bring about change. It is now the time for you to exercise that power.
At the Diversity Forum we created a manifesto two years ago, designed as a call to action to which all social investors could sign up as a statement of intent towards meaningfully tackling this issue. Sadly, to date not all social investors have signed up to this. Our recent blog reiterates the manifesto and in light of recent events, highlights urgent items. If you are a social investor that has not yet signed up to this we ask you to do so as a first step towards meaningfully looking at this issue.
It is clear, more than ever, that we need to do better as a sector otherwise we risk being on the wrong side of history. For too long we have taken the issue of diversity, equity and inclusion as a side product to the constant discussions about interest rates and bringing in new money into the sector. Here at the Diversity Forum we do not intend on slowing down our momentum on this topic and I urge you to work with us to rebuild a more equal and fairer society.
Amir Rizwan is co-chair of the UK's Diversity Forum as well as a senior advisor on social investment and social innovation at Comic Relief and is writing in his capacity as co-Chair of the Diversity Forum.
​Thanks for reading our stories. As somebody working in the impact economy, you'll know that producing quality work doesn't come free. We rely on paid subscriptions and partnerships to sustain our purpose-led journalism – so if you think it's worth having an independent, specialist media platform to share your news, insight and debate across the globe, please consider subscribing. You'll also be buying social: Pioneers Post is a social enterprise itself, reinvesting all profits to help you do good business, better.