'Increasing diversity has been our mission from the get-go' – Hatch Enterprise founder
When Dirk Bischof first arrived in the UK from Germany 20 years ago, his first job involved lobbying schools against excluding black children. Now, he runs Hatch Enterprise: a social enterprise in London that supports entrepreneurs, many of them women and from minority ethnic backgrounds. He talks to Pioneers Post about inclusive company culture, influences from his family life – and why Hatch is making the jump from investee to investor for the first time.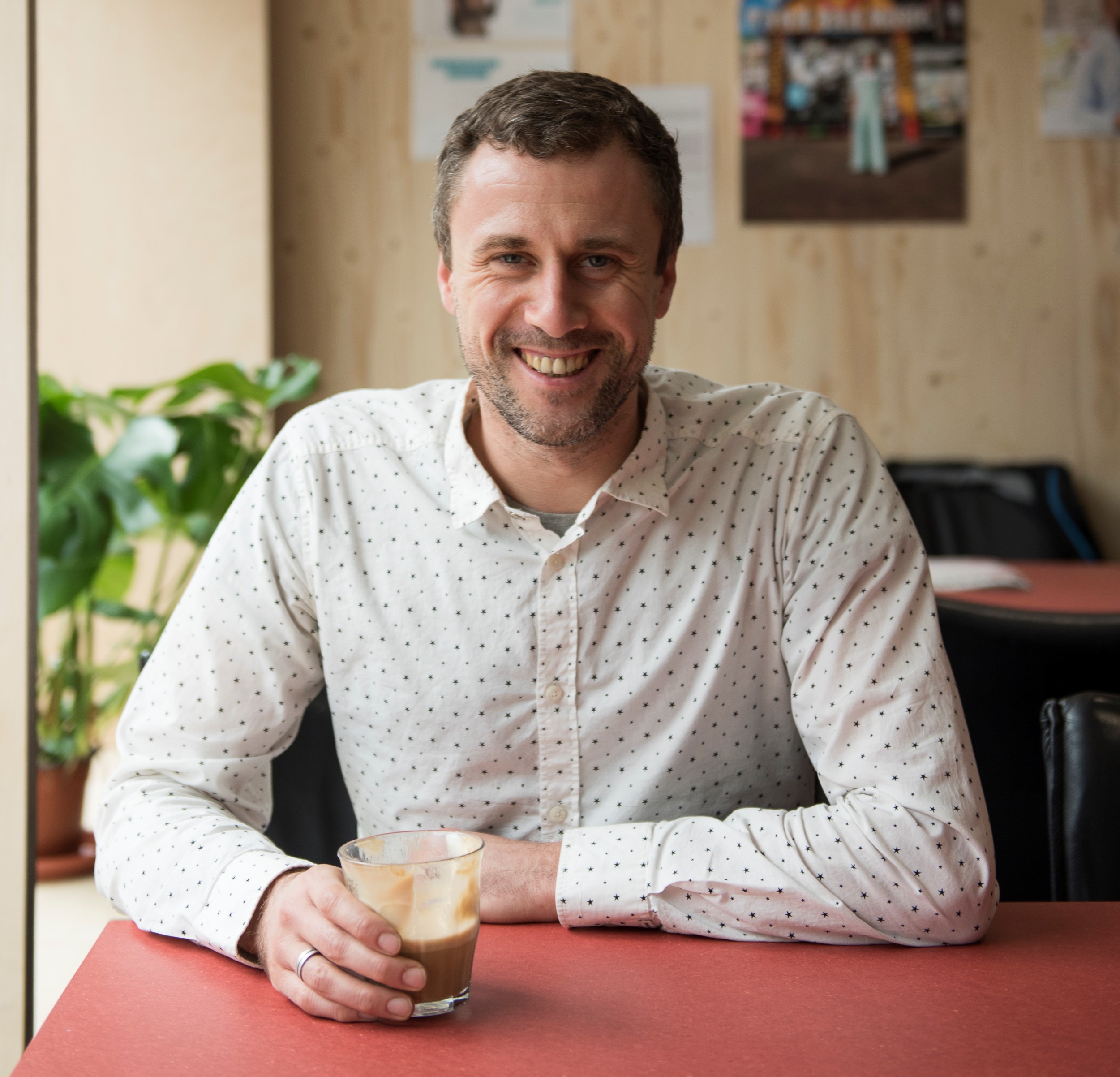 When Covid-19 first hit the UK, Hatch Enterprise immediately lost half a million pounds in local authority, trust and foundation funding. "These were a few really difficult and uncertain weeks for me and my team," says founder Dirk Bischof, who is speaking to Pioneers Post from a space-themed backdrop on Zoom.
Very quickly he furloughed five members of his 12-person team, which meant that he could use government money to pay their salaries and counter the loss in income – but also that those five staff could not work. "It's been especially difficult for charities and social enterprises like us, who have seen their workload increase," he says. 
Hatch Enterprise was founded in London's Brixton in 2014 to support emerging entrepreneurs through in-person business incubator and accelerator programmes. As well as shifting all of its programmes online in just a week, in April Hatch became the UK delivery agency for Youth Business International's "Rapid Response and Recovery Programme", in partnership with Google.org. This involves supporting 1,500 small or medium-sized businesses for six months.
So far, 400 entrepreneurs have already used the programme to access online events and training resources, as well as one-to-one coaching to help them to adapt to the pandemic. And it is growing, with additional funding from NatWest, The Postcode Innovation Trust and the JAC Trust in the pipeline, and support from J.P. Morgan Chase & Co. – which also provides financial support for Hatch's Female Founders Accelerator.
Diversity matters
The Rapid Response and Rebuilding Programme aims to support businesses affected by Covid-19 – particularly black, Asian and minority ethnic (BAME) founders, female founders, and social entrepreneurs: the entrepreneurs most impacted by the coronavirus. "Only 19% of BAME organisations had three months or more of reserves when the pandemic hit – while 68% had one month or less. That's pretty scary," says Bischof, quoting statistics from a recent survey conducted by social enterprise Ubele Initiative.
But levelling the playing field has been Hatch's mission "from the get-go". Of the 2,500 entrepreneurs it has supported to date, 65% are BAME, and 75% are women. "Your average tech-focused enterprise programme would have women making up less than 20% – and would be really struggling with ethnic diversity," Bischof points out.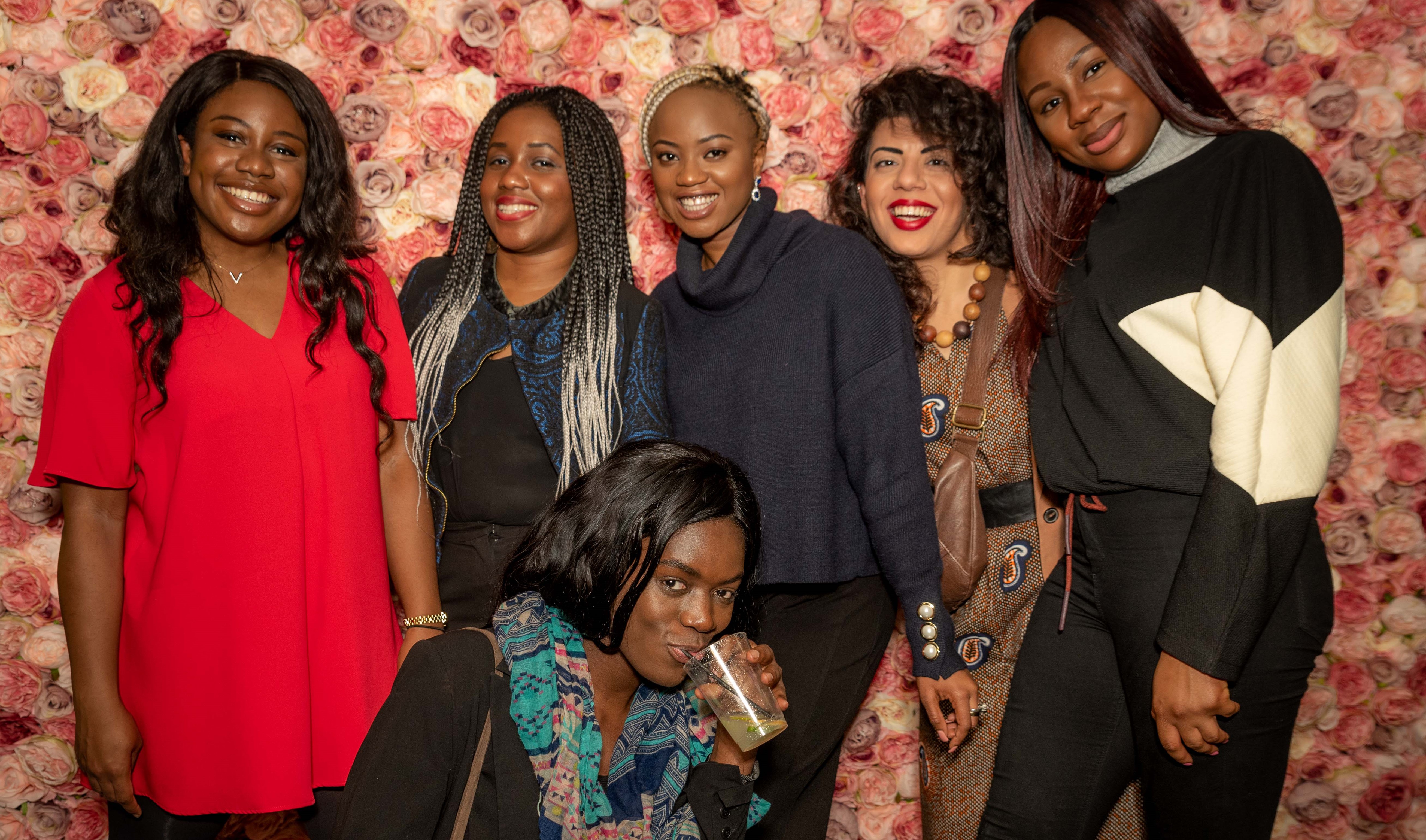 Attendees at Hatch's Fearless Female Founders launch party in 2018
It's not as if there's a shortage of talent. Last year, Hatch launched its first programme specifically for BAME female founders, and was inundated with interest: "Usually our programmes are oversubscribed by about three to one – but this one was oversubscribed by eight to one." The hope is to run the programme again this year.
Bischof is committed to ensuring that Hatch's internal team represents the founders they support: nearly 50% of the team is from a BAME background, and most are women. "What's the point in running a female founders programme with a guy in charge of it? Or running a BAME programme with a white person in charge? We have to acknowledge the value of lived experience, as well as the right skillset and attitude. The result can be finding amazingly talented staff in the process." He wants to extend this to his board, and says that in his current search for new trustees, taking racial and gender diversity into account is "critical". 
Racism can be found everywhere. You're much more aware of this when those close to you are affected by it
Bischof admits the limitations of talking about diversity as a white man. "I wouldn't know what it feels like to be a woman, or to be black, because I'm not," he says. Still, since moving to the UK from Germany 20 years ago, he has seen racial discrimination up close, "both at work and at home". His first job was at Communities Empowerment Network (CEN), which lobbied against school exclusions targeting predominantly black children. CEN's late CEO and founder, Gerry German, was a mentor and inspiration: "Gerry's passion to fight racism in schools left such a big impression on me as a 20-year old kid. It was a huge influence on me." 
Bischof's wife is British-Nigerian and he has two black step-children. Together, they have been talking about racial discrimination for many years – and more recently, too. "We've been discussing institutional racism at the NHS, where my wife works. Black health workers were sent to the frontline when Covid-19 hit, while her white colleagues did office jobs," he says. "Inequality and racism can be found everywhere. You're much more aware of this when those close to you – your family and friends – are affected by it."
£10m for London's changemakers
Bischof is particularly passionate about shaking up the investment market. "In venture capital 1p out of every £1 goes to all-female teams, while 89p goes to all-male teams. And nine out of 10 angel investors are white men in their 40s and 50s. It's abysmal. If you're trying to raise money as a black woman, where do you go? No one looks like you and it is not representative of the community you come from."
Soon, one answer to that question will be Hatch itself. The business support organisation hopes to become a social investor for the first time, and has been developing the London Changemaker Fund: a £10m debt fund targeting BAME, female, LGBTQ+ and social enterprise founders in London. The fund is currently going through due diligence with an initial group of investors and is looking to launch later this year.
Hatch has itself been through the social investment process, ultimately raising just under £100,000 from investors including Big Issue Invest and Community Impact Partnership. The journey was long: "It took us four years to get 'social investment ready'. Most businesses will fail waiting that long. I think it's rubbish." 
Nine out of 10 angel investors are middle-aged white men – it's abysmal
Bischof hopes that, as well as attracting a more diverse investee base, the capital from the London Changemaker Fund will be as "patient as it can be," ideally offering repayment periods of up to five years and payment holidays where needed. Hatch will also offer vital pre and post-investment business support to all investees. "I think that's where most social investors fall short, because they give you the money and say 'we'll come and collect the returns on a monthly basis' but the entrepreneur is often on their own when it comes to growing their business." 
The road to becoming a social investor has not been easy. Bischof says that of eight existing social investors that he asked for support, only two were willing to share their knowledge and resources. "It's hard to know why, but existing investors might see us as competition, so they haven't shared advice, roadmaps or processes with us. Because of that, it's taken us 16 months to get to this point, and it will take us just a little longer before we can launch."
Three lessons on supporting diversity in the workplace
Bischof shares some of the lessons he's learned from a career dedicated to supporting inclusion and diversity.
1. Review your gender and ethnicity pay gap.
"We reviewed our gender and ethnicity pay gap for the first time at Hatch last month. We've taken the results very seriously, and will be introducing strategic pay rises in July as a result. It's important that we share these data points, so we'll be publishing the results in our upcoming annual report. I hope that we will inspire others to do so, too. Collectively, we can then set better benchmarks and be part of a more equitable sector and society." 
2. Be open with your team. 
"In the wake of Black Lives Matter protests, I took time out with my employees to find out how they were feeling, and to discuss ways in which Hatch was addressing the issue. This is a crucial company culture principle that I encourage other team leaders to embrace." 
3. Transparency is key. 
"A 'radically transparent' organisation will be more able to ensure that it is inclusive and diverse. In 2018, Hatch made all pay, management accounts and finances transparent and accessible throughout the team. Now, the team has all of the same information as management – and there is no secrecy. At the same time, "culture eats strategy for breakfast" and as such, being culturally aligned around our core values (openness, transparency, and inclusion) also enables us to work better strategically."
Header image: participants of Hatch's Female Founders accelerator programme in 2018
We're working hard to provide the most up-to-date news and resources to help social businesses and impact investors share their experiences and get through the Covid-19 crisis. But we need your support to continue. As a social enterprise ourselves, Pioneers Post relies on paid subscriptions and partnerships to sustain our purpose-led journalism – so if you think it's worth having an independent, mission-driven, specialist media platform for the impact movement, please click here to subscribe.