Big Society Capital: first major review addresses 'conflicting expectations' and 'inherent tensions'
Ambitious plans to attract big new pools of money will be top of the list for the new boss of the UK's leading social investment institution.
Better engagement with frontline social entrepreneurs, meeting demands for more flexible finance and communicating more clearly about risk, sustainability and the price of capital are also on the to-do list for whoever bags the top job at Big Society Capital (BSC).
The list of actions emerged this week as BSC responded to the first major review of its work – published by the organisation that oversees it, the Big Society Trust.
Although BSC is more than eight years old, has had two CEOs and carried out various stakeholder surveys, today's Quadrennial Review is the first in-depth, independent exploration of its achievements and shortfalls. The review was conducted by an independent panel, which spoke to some 50 stakeholders and organisations including past BSC leadership, BSC advisory board members, BST directors, shareholder banks, policy makers and mainstream market investors, co-investors, intermediaries and investees.

"Truly game-changing"
Not in doubt is the fact that BSC has "had a catalytic impact on social investment in the UK". By the end of 2018, BSC estimated that the social investment market in the UK was worth £3.5bn, representing £1.1bn in annual transactions compared to a Cabinet Office estimate of £165m of annual transactions in England in 2010/11. Alongside other investors, BSC is credited with making over £1.9bn available to charities and social enterprises, a feat which the review describes as "truly game-changing".
Speaking to Pioneers Post, BSC chair Sir Harvey McGrath (pictured below) said the ambition – and a key priority for the organisation's third CEO, who is yet to be appointed – was to take the market way beyond the current level and grasp the "significant opportunity" to "engage with those larger pools of capital that are increasingly interested in coming into these kind of investments".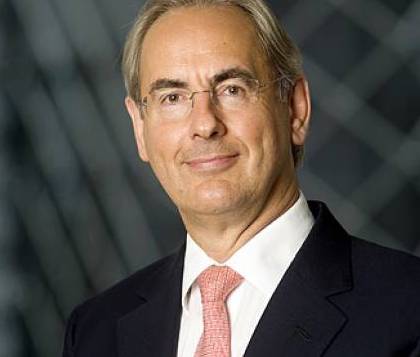 He said: "We're at a very, very interesting point in the development of the whole marketplace that means that we can substantially increase that impact, that improvement in the lives of people. That's the key challenge and opportunity for the CEO." 
He also revealed that BSC is setting up a publicly listed investment vehicle which seeks to bring considerable additional capital into the social investment market. This "exciting development", in which BSC is working in partnership with a major investment institution, is likely to be announced towards the end of this year. As the first impact vehicle of its type, BSC believes it "will help expand the range of successful investment exits" and "increase our liquidity, releasing our capital to seed the next phase of innovative investments".
We're at a very interesting point in the development of the whole marketplace that means that we can substantially increase that impact, that improvement in the lives of people. That's the key challenge and opportunity for the CEO – Sir Harvey McGrath
Managing expectations
While BSC's "catalytic" work to build the market – and its swift response to the Covid-19 crisis – both got a big thumbs up in the review, however, there were areas marked out for significant improvement.
Sir Stuart Etherington, who chairs the Big Society Trust, told Pioneers Post that BSC had to get better at engaging with stakeholders, managing expectations and explaining the tensions that were inherent in an organisation that was expected both to be sustainable and generate returns for its own investors, at the same time as offering affordability and flexibility to social investment intermediaries, and in turn to frontline social enterprises and charities.
"It's had a catalytic effect in that it's clearly been able to attract investment from other sources, it's clearly been able to engage in a way which has increased the volume of income for the social sector more broadly – and that's a significant achievement," said Sir Stuart (pictured).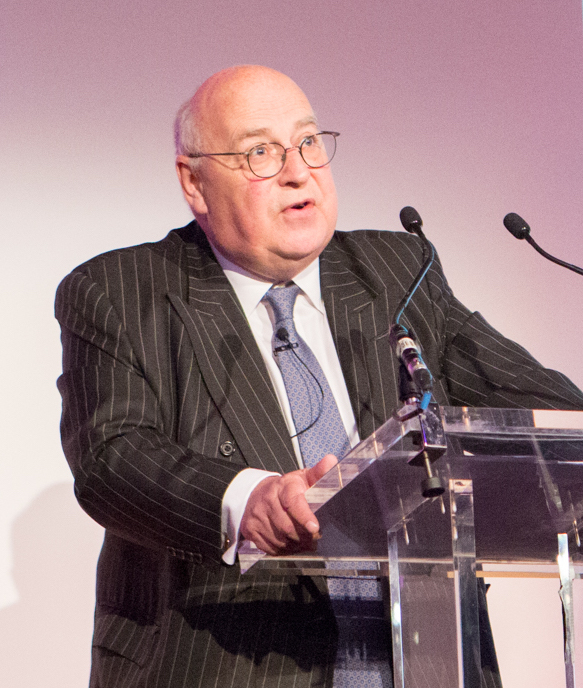 "I think there's a lot of issues around stakeholder engagement," he continued. "They can be… an inward-looking institution in that they don't readily engage with stakeholders. They have seen this and are responding positively.
"I think they've done relatively well on diversity. They have been engaged in the Diversity Forum, and they are promising to provide more data about their investments in that sphere.
"One of the biggest challenges is the issue about rate of return and sustainability," Sir Stuart added. "It's quite clear there is an expectation from some of the bits of the sector they are funding that they will go for riskier investments... The establishment of Access – a blended capital approach with an element of grant as well as return – is working better for the riskier parts of the market and that's one of the key lessons."
They can be… an inward looking institution in that they don't readily engage with stakeholders – Sir Stuart Etherington
Sir Stuart predicted there might be further collaboration with Access – the foundation set up by Big Society Capital and partners in 2015 to address the need for more flexible finance and support for frontline social sector organisations.
He said that particularly given the government's 'levelling up' agenda – which aims to address geographical inequalities in the UK economy – and its 'build back better' plans supporting recovery from the Covid-19 pandemic, there would be a requirement to "invest in some higher risk social enterprise activity", for which a blend of grant and investment would be a necessary approach.
Asked for his own views on the right person to lead BSC through its next phase, Sir Stuart said he had agreed with Sir Harvey that the next CEO should combine a strong knowledge of investment (and social investment) with a genuine engagement with the social enterprise and charity sectors.  
"It's a really difficult trick to pull off," he said. "I would go for somebody who was certainly embedded in the social investment side but who had a real thirst for knowledge about what was happening in the social sector."
Negotiating with government and the banks
Although BSC had launched in 2012 with the promise to be self-sustaining as a business, Sir Stuart said there may be an opportunity for "further discussion" on rates of return with the banks who provided much of BSC's start-up capital – as well as opportunities for more investment from the government.
He said the trust would be happy to engage in a conversation with the banks on their appetite for a lower rate of return – which would then provide greater flexibility and impact for BSC's own lending activity.
Asked about the level of influence with the UK government, Sir Stuart said this was not "a BSC-only issue" but it had been hard to trigger government engagement during first Brexit and then the pandemic, and the way back to influencing government was now bound up with the solutions that social purpose organisations could offer during the pandemic recovery.
Despite the "waning influence" of social sector organisations in government circles, BSC had to "find a way of reasserting that influence". He said: "I think BSC should be at the table and they are to a certain extent in terms of the macro-policy debates – not just the debate about social investment but the debate about how social investment and social enterprise can contribute to a build back better agenda and a levelling up agenda, which is what the government will be interested in."
Responding to recent criticism about his own record in influencing social investment policy while he was CEO at the National Council for Voluntary Organisations (NCVO) – which claimed he was "asleep at the wheel" during key years of UK social investment policy development and described him as an "establishment appointment" as chair of the Big Society Trust – Sir Stuart told Pioneers Post that "the facts did not bear that out". He said: "I don't think anybody was asleep at any wheel frankly and if you look at NCVO's record it was very constructively engaged with the social investment debate."
Asked whether BSC should be more proactive in its engagement with government, Sir Harvey said initiatives such as social investment tax relief and social outcome contracts were good examples of this. "Can we do more – surely, and we will seek to do more as we go forward," he said.
He added that BSC would "like to see more dormant asset funds made available to the sector going forward" – reflecting the fact that hundreds of millions of pounds from dormant bank accounts formed part of BSC's original funding from government.
The recruitment process for BSC's third CEO is currently under way, following the departure of Cliff Prior to the top job at the Global Steering Group for Impact Investment at the end of May.
Further insights from the review, including more from our interviews with Sir Harvey and Sir Stuart, and comments from internal BSC team members and external stakeholders, will be shared in our upcoming follow-up analysis of the BSC review. 
We're working hard to provide the most up-to-date news and resources to help social businesses and impact investors share their experiences and get through the Covid-19 crisis. But we need your support to continue. As a social enterprise ourselves, Pioneers Post relies on paid subscriptions and partnerships to sustain our purpose-led journalism – so if you think it's worth having an independent, mission-driven, specialist media platform for the impact movement, please click here to subscribe.