Tech's crucial role in supporting UK workers – and how your ideas can play a part
As Nesta kicks off a new £2.8m Rapid Recovery Challenge this week, Tris Dyson explains why innovative technology solutions can help those hardest hit by Covid-19 to find new work, learn new skills, and manage their income and expenditure. Plus, how charities and tech companies can apply for a share of grants worth £475,000 plus non-financial support to scale up their ideas.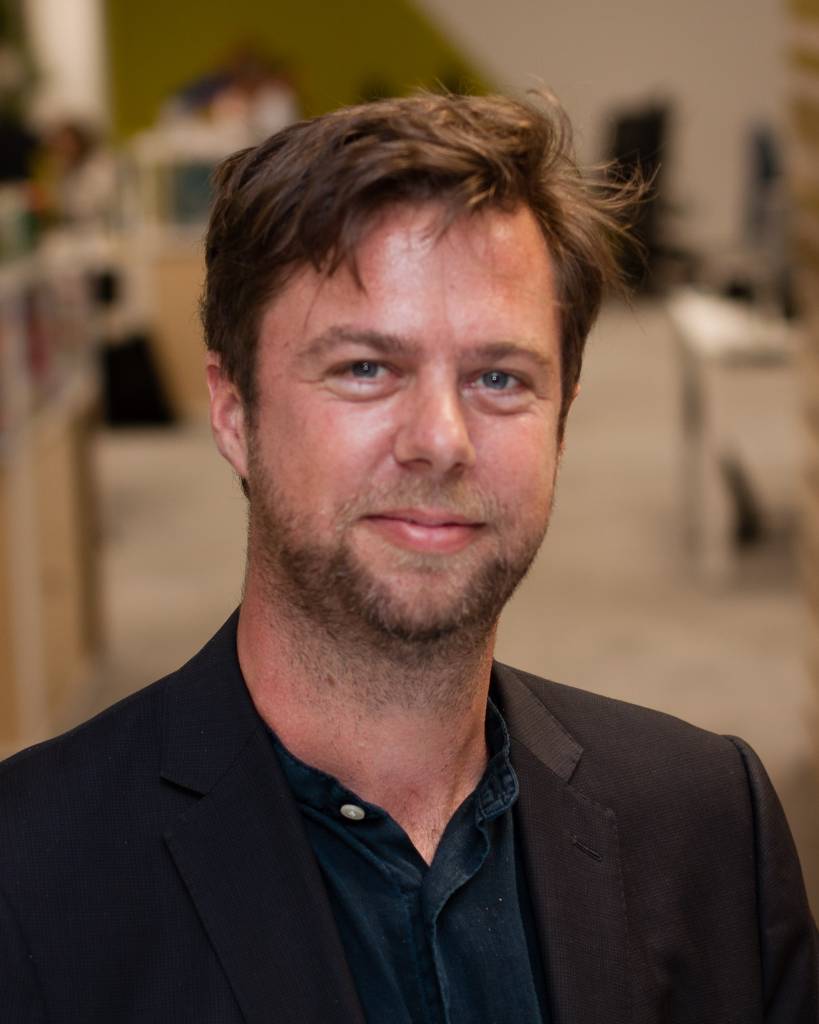 The year 2020 has been one of the most challenging years that many of us can remember. Not only have we had to deal with the stress of health concerns around the pandemic, we've also had to cope with the mental health challenges of lockdown and having our life plans massively disrupted. House moves have been postponed, school has been cancelled, and millions of workers have seen their jobs and incomes impacted. Some workers have seen their hours or pay reduced, some have been furloughed and some have lost their jobs altogether. But could new technology support these impacted workers to find new jobs or better cope with the financial consequences of the pandemic?
Nesta's research with UK workers found over a third feel their job is less secure now than before Covid-19, increasing to 63% for those who have been furloughed. However, some workers have felt the impact of the pandemic particularly hard. This includes workers in low-paid jobs, those in insecure roles – such as people in the gig economy – and younger employees early on in their careers. All of these types of workers have been more vulnerable to the economic impact of Covid-19 and sadly, just 35% of workers surveyed in these categories are confident they would be able to find another job within three months if they were made redundant. They are also three times as likely to have no savings at all to fall back on, compared to those in more stable, higher-paid work.
Just 35% of workers surveyed in certain categories are confident they would find another job within three months if made redundant
With the government's furlough scheme and grants for self-employed workers coming to an end in a matter of weeks, and the UK officially in a recession, there is an urgent need to support these workers to access jobs and financial support. We believe technology has an important role to play by creating solutions that help people find new work, learn new skills, and manage their income and expenditure.
To encourage technology solutions that specifically support this group of workers, Nesta yesterday launched the £2.8m Rapid Recovery Challenge in partnership with the Money and Pensions Service and the JPMorgan Chase Foundation.
The idea of the Challenge is to support innovators to develop and scale solutions in return for a financial award and non-financial support such as mentoring, introductions to new partners and help with optimising their product offering for the people who need it most.
Now open for entries, the Challenge is looking for ideas that make the greatest impact for more vulnerable workers in both their jobs and finances. The Job Recovery Stream supports solutions that connect people into available jobs that match their skill sets, and may also provide tailored learning, training, or advice to people seeking work. Meanwhile, the Financial Recovery Stream supports solutions that help workers access financial assistance more easily, manage their cash flow or, where necessary, access affordable, responsible credit.
The Challenge is an exciting prospect for innovative organisations, charities and tech companies that want to help the nation to recover economically – and socially
The Rapid Recovery Challenge is an exciting prospect for innovative organisations, charities and tech companies that want to help the nation to recover economically – and socially. And we know that many organisations are already working on ideas that would benefit these more vulnerable, at-risk workers.
Over the past few months, we have seen how entrepreneurs and innovative companies have risen to the challenge and how adversity has sparked ground-breaking ideas. Remember when the government announced support for the self-employed – but not all were supported? Over just one weekend, a team of fintech entrepreneurs that included the likes of 11:FS and Credit Kudos built a proof of concept that would allow millions of the 'ignored' self-employed to self-certify and evidence their income using open banking to collect income and expenditure data. 
We've also seen the likes of fintech Wagestream release new features designed to ease financial difficulties during the pandemic, such as immediate overtime payments for under-pressure healthcare workers. And digital debt adviser Tully launched its Covid-19 Relief and Wellbeing Network to help people financially impacted by the crisis to request payment holidays from companies, such as utility providers or credit cards.
The UK is full of entrepreneurial organisations developing solutions to support those who have been impacted by the pandemic, but we realise it can take a while to develop these products. Through the Challenge we will provide financial and non-financial support to help organisations develop and scale solutions to reach and support as many people as possible.
Millions of people fall into this category of vulnerable workers and unless we ensure they are supported to recover from the devastating effects of Covid-19, it will be impossible to ensure the economy as a whole can recover.
Tris Dyson is managing director of Nesta Challenges. To find out more, visit rapidrecovery.challenges.org. The deadline for applications is 26 October 2020, with semi-finalists announced in December 2020 and two final winners revealed in September 2021, winning grants of £475,000 in total across the Challenge.
At Pioneers Post we're working hard to provide the most up-to-date news and resources to help social businesses and impact investors share their experiences and get through the Covid-19 crisis. But we need your support to continue. As a social enterprise ourselves, Pioneers Post relies on paid subscriptions and partnerships to sustain our purpose-led journalism – so if you think it's worth having an independent, mission-driven, specialist media platform for the impact movement, please click here to subscribe.
 Header image by katemangostar on freepik