Makesense: The platform that sparks citizen solidarity – and how it's skyrocketing since Covid
STARS OF SEWF2020: Ahead of next week's Social Enterprise World Forum, taking place online for the first time, we meet a few speakers you won't want to miss. Born on the tiny island of Tahiti, Christian Vanizette is a social entrepreneur with huge global ambitions. The Makesense co-founder tells us about a tried-and-tested model that's already built a 'a chain of solidarity' among 100,000 volunteers – and why the Social Enterprise World Forum is a chance to 'recharge each other's batteries of hope'.
Makesense is a community of 100,000 citizens supporting 3,000 local initiatives, tackling the UN's Sustainable Development Goals (SDGs) in 100 cities across 45 countries. This is just the start. By 2030, the plan is to engage 180 million citizens to address these global goals. It may sound like a massive ask, but Makesense has what its co-founder believes is a Covid-proof, Covid-proven plan.
"Our mission is to give every citizen the power to create change," says Christian Vanizette, pictured below. "To do that we teach citizens how to organise communities of people who care about the same thing to take joint action."
Our mission is to give every citizen the power to create change
This joint action may involve helping senior citizens, homeless people, or any other goal volunteers choose, with Makesense providing training and a technology toolkit to organise and start projects, or even launch social enterprises.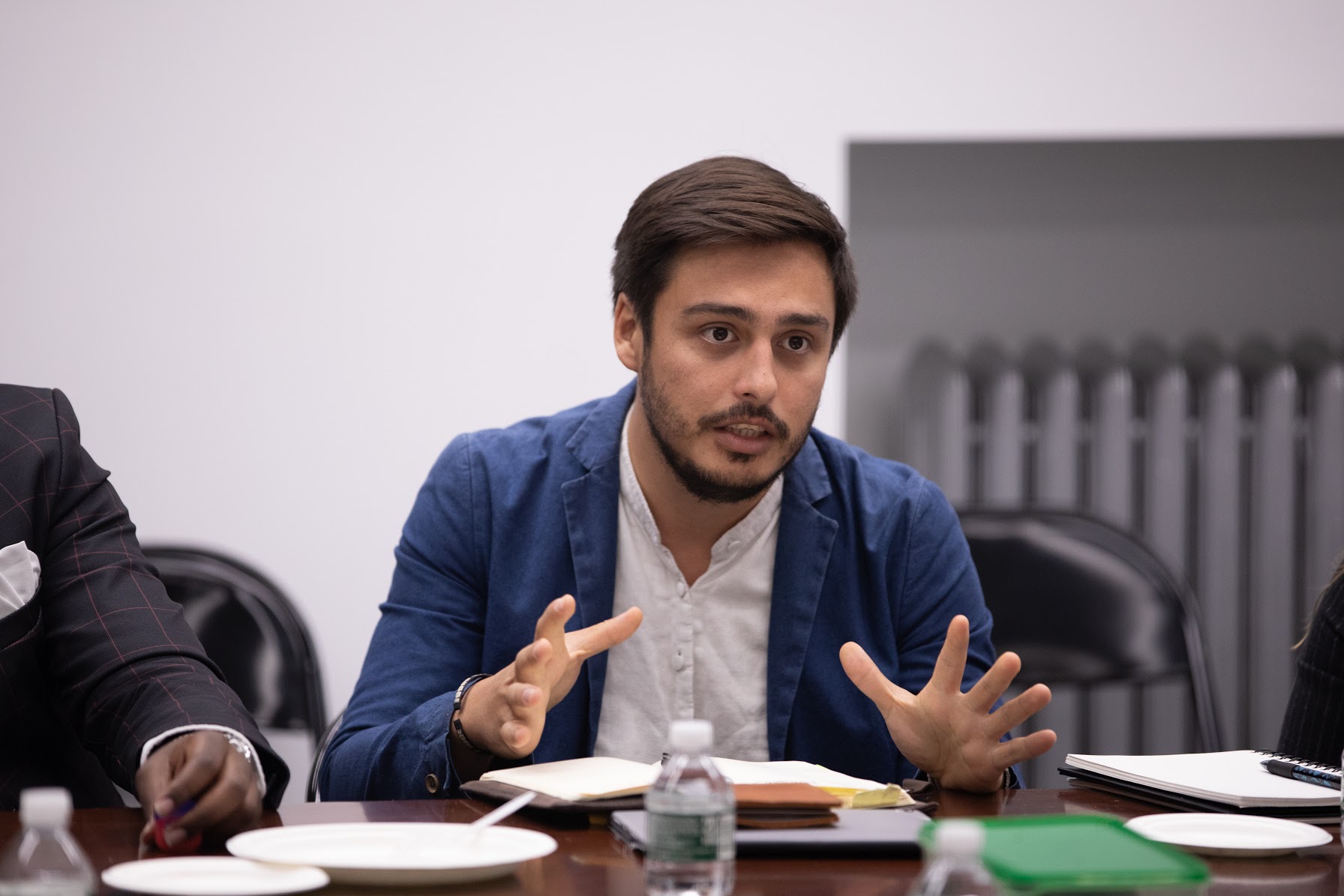 A chain of solidarity 
Headquartered in Paris, with offices across the world, Makesense was born in 2010 from a growing sense of frustration on the part of Vanizette, now 33 years old.
"Makesense is a platform for my generation, a generation that no longer believes in politics, mistrusts institutions, and, compared to the problems we need to tackle, such as climate change, feels super-small. It's a platform that gives us the feeling that we can make a difference, even if we start small, a platform for building a chain of solidarity and hope."
Feeling small in relation to climate change is where it all began for Vanizette, who is now based mostly in France, but is originally from the South Pacific island of Tahiti.
I need everyone to take action on climate in their communities so that I can save my island!
"The biggest challenge we face is climate change. From Tahiti, there's nothing we can do about it. We're just 200,000 people in the middle of a small island. It's out of our control. But, if people do things in cities round the world to change the way mobility works or energy is created, this can create change for my community. Basically, I need everyone to take action on climate in their communities so that I can save my island!"
Your story is your power
While spoken in jest, a kernel of truth lies in Vanizette's plea, which he echoes when sharing what he learned as an Obama Foundation scholar – a year-long programme for rising leaders making a difference.
"The Obama Foundation teaches that your story is your power. People are not moved by facts, they're moved by stories and by humans whose stories they relate to. This is at the heart of the Makesense model, and is why it will scale."
But, he adds, "while your story is your power, at some point, it's not enough. You need to build a team, an organisation and bring in revenues."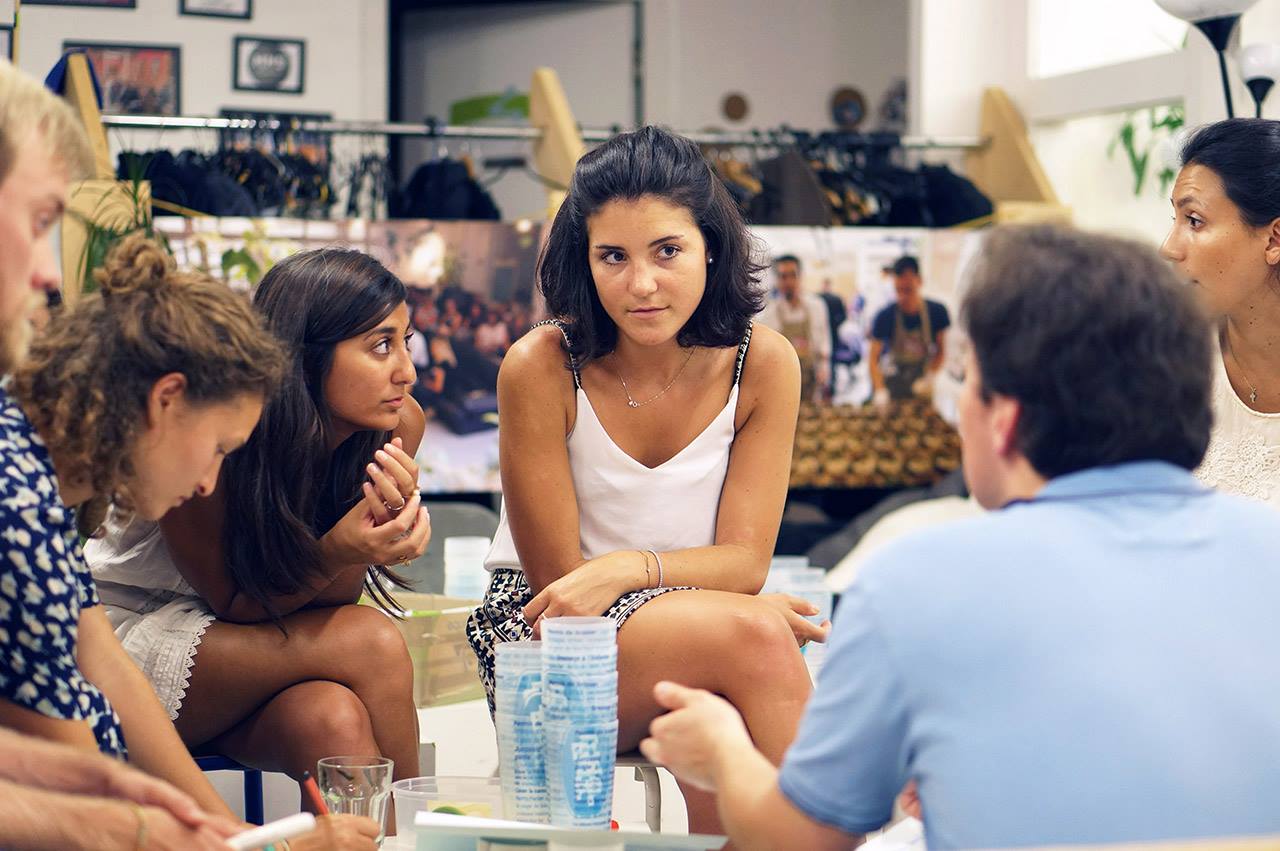 Vanizette has done this – yet, interestingly, while Makesense has been around for 10 years, Covid-19 has solidified it into something scalable, enabling it to grow from 50 to 1,000 volunteers a week.
 "Before Covid we were already managing thousands of WhatsApp groups, sending thousands of region- and content-specific emails to groups dealing with local issues. During Covid we've organised this into a toolkit and, using a technique called 'Team', we're deploying it globally.
"Take UK citizens wanting to support senior citizens during Covid. They're able to join WhatsApp groups of 15 citizens. To start with, they're receiving simple pre-defined actions, such as 'Call your grandparents' and sharing their stories daily. Each day, new ideas and actions pop up. For example, one member organised a Zoom call between former Boy Scouts and current Boy Scouts. Boom, just like that, 50 people on Zoom, with groups all over the country replicating this action."
Small actions, concrete results
Not only do actions take root and grow organically, they also do so quickly: the Makesense model enables new volunteers to begin their own actions within just a week of joining.
"Three participants out of every WhatsApp group go on to run their own cohort the following week, taking such ideas with them. And so, you grow from 15 volunteers on week one to 1,000 on week three. Such small actions and concrete results soon go viral."
This model works for any project. For example, another Covid project saw 40 volunteers in the Philippines raise enough money to give 1,200 families water and food for two months.
It works because over the years Makesense has analysed the data, honed a 'Steps of Engagement' process and developed the technology to ensure the right call to action is given to the right people at the right time.
I'm really looking forward to sharing more about this and to us all recharging each other's batteries of hope
Sustaining success
Sponsorship and partnering with other non-profits and organisation accounts for 15% of Makesense's revenue. Charging to train organisations' employees to better manage volunteer communities, makes up the remaining 85%.
But this is set to change. "We're moving towards charging members a nominal fee, such as €1 a month, to make us self-sustaining," Vanizette says. "We're also focusing our recent learning from Covid-19 on three core crisis engagement programmes: the crises of the environment, solidarity and civic participation."
Vanizette, who is also an Ashoka fellow, a member of the French digital council and an advisory board member at the Bill and Melinda Gates Foundation, will be speaking about Makesense's innovative response to Covid-19 at next week's Social Enterprise World Forum, on Wednesday 23 September.
"Covid has accelerated the Makesense model, showing that we can all leverage WhatsApp groups and technology to scale faster," he says. "I'm really looking forward to sharing more about this and to us all recharging each other's batteries of hope."
Makesense: Key figures
Year founded: 2010
Legal structure: Non-profit
Primary business market/audience: Global citizens aged 18-35 and organisations wishing to engage them
Business model: 15% revenue from donations, 85% from sale of training and services
Notable investments secured: €250,000 from Google (2015), €100,000 from Bill and Melinda Gates Foundation (2018)
Region: Global, with 100 employees in six regional offices
Turnover: €5.5m
Impact metrics (2019): 100,000+ citizens (members) mobilised, 8,200 projects completed, 200+ corporate partners. 75% of members said Makesense made them want to mobilise and convinced them it was possible to act
Pioneers Post is a media partner of the Social Enterprise World Forum, which takes place online 21-25 September. Check back soon for more coverage from the week.
Image credits: Makesense