Shooting for the moon: How challenge prizes can diversify innovation for more social impact
Innovation can be directed towards the issues that matter most; this is now a defining principle of government-funded R&D. But some lessons of the past decades have fallen by the wayside, says Nesta Challenges founder Tris Dyson. Challenges offer better value for money, more diversity of approaches, and a means to shape markets ripe for development; from vehicle design to wave energy to tackling gender diversity in industry, they could help provide the moonshot advances that society needs.
On October 21, 1960, the then Senator John F Kennedy debated vice-president Richard Nixon on television for the fourth time. When asked about America's prestige in the world, Nixon accused JFK of running the country down, particularly in relation to innovation in the space race. Kennedy's response eloquently framed the innovation approach that would define his short presidency, and that of LBJ after him. "I believe the Soviet Union is first in outer space," he said. "You, yourself, said to Khrushchev, 'You may be ahead of us in rocket thrust but we're ahead of you in colour television'... I think that colour television is not as important as rocket thrust."
Kennedy challenged his nation to regain the lead in space and put a man on the moon by the end of the 1960s. Billions of dollars poured into research and design, into engineering and iteration, into computing and miniaturisation, and on 20 July 1969, an American was first to walk on the lunar surface.
The astonishing and rapid achievements of the Apollo programme have had unintended benefits that have reverberated through the decades since. It established the United States as the world leader in computing and digital technology, thanks to the thousands of people who had honed their skills and developed new innovations to meet the challenge laid down by Kennedy.
Imperfect evidence
There will always be innovators, and progressive innovation (like colour TV), but Kennedy understood that if innovation is to have a wider benefit, it can be directed towards the issues that matter most. This has become the defining principle of government-funded R&D since, and while some of the lessons of America's moonshot still guide funding approaches globally (R&D grants and direct and indirect financial support), other lessons have fallen by the wayside and are ripe for rediscovery – namely the power of the challenge.
The evidence around funding innovation is imperfect. The traditional toolkit of grants and direct support, tax credits and other indirect support no doubt works to an extent. They fund additional work that would not have happened otherwise, but the evidence of how different methods stack up against one another, and which method is appropriate in which circumstance, is weaker.
Kennedy understood that if innovation is to have a wider benefit, it can be directed towards the issues that matter most
This lack of robust evidence poses significant questions. How can we be sure the way we are funding R&D is useful and has social benefit? How do we make sure it has a return on investment for the taxpayers who fund it? Moreover, are governments being bold enough and taking the braver but riskier chances that only they can? Are we giving a fighting chance to all innovators, or are we locking some out of funding? Could we have better (or different) outcomes if we chose to operate differently? More diverse approaches to funding innovation, coupled with far more robust and rigorous evaluation of their strengths and weaknesses, could be a good place to start to answer these.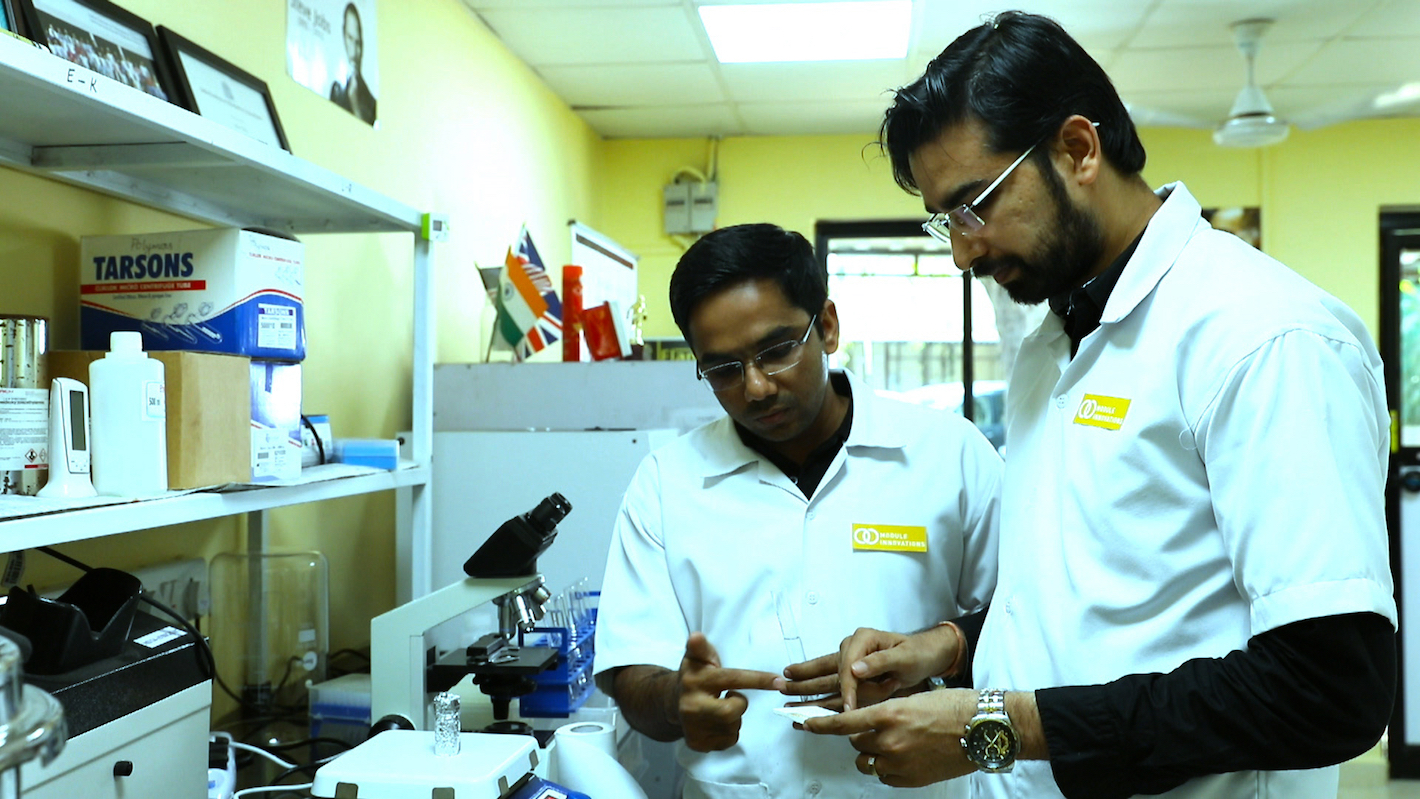 Above: Module Innovations, a tech startup based in India, which took part in Nesta Challenges' Longitude Prize.
The power of the challenge
Fast forward in our space story to 1996. The cold war had ended, missions to the moon were an increasingly distant memory and innovation in space flight had not moved on much since the creation of the shuttle, first launched in 1981 – space flight firmly remained the pursuit of governments. Peter Diamandis, a Greek-American engineer and entrepreneur, wanted to demonstrate that privately-financed space flight was viable and had commercial potential.
With a prize of $10m on offer, he challenged innovators to launch and return a reusable manned spacecraft 100km into space twice within a fortnight. Twenty-six teams, from seven countries, built rockets in pursuit of the Ansari X Prize, collectively investing an estimated $100m in their own research and development. The Prize was won in 2004 by the Mojave Aerospace Ventures Team for SpaceShipOne. Just as the Apollo programme gave birth to America's computing success story, the X Prize demonstrated the private sector's capacity to develop space-flight innovation, an industry set to be worth $30bn by 2026.
Challenge prizes are one of the lesser-used tools in promoting innovation. While the investment impact of the Ansari X Prize is clear, its wider social impacts may be more debatable, but it helps illustrate the capacity that challenge prizes have in driving change in sectors that need an innovation push. Challenge prizes have distinct features that merit their place in the innovation funding arsenal.
For people in government and the civil service, funding innovation and technology procurement, spending public money is a huge responsibility. Years of collective experience and wisdom guides where money is directed, to the companies and organisations with a track record of timely delivery and budgetary responsibility – the safe pair of hands. The downside to this is the over-reliance on a few incumbents who offer 'safe' solutions that can be delivered to a pre-agreed process with low risk, but too often low impact. Challenge prizes offer an alternative.
Challenge prizes offer an alternative to government over-reliance on a few incumbents who offer 'safe' solutions
Challenge prizes offer financial reward for solutions that first or best solve a problem, compared to grants which pay the money upfront. Since a challenge prize only pays out for a solution after it is proven to work, it means judgement can be reserved by funders, de-risking investment in unknown innovators and companies, and tapping into their potential that may have been missed otherwise. They allow funders to focus on problems that matter, but for which fixes have not been forthcoming and crowd in multiple approaches to find the most impactful solution.
They are not simply a tool for channelling money to innovators; beyond the financial incentive, they can help funders secure greater value for money. The competitive process encourages a diversity of approaches, which accelerates progress and results in multiple credible solutions at the end of the challenge process. Challenge prizes are a way of setting a bold vision that innovators can get behind. Setting out a clear mission legitimises working on the problem and in turn the teams working on solutions. The high profile of prizes creates visible demonstrations of the promise of the solutions, particularly valuable for prizes funded from the public purse.
The additional visibility, financial support through seed funding, private inward investment thanks to raised profiles, in-kind support and friendly competition with rivals improves the capacity of innovators. Importantly, particularly in the context of social impact, challenge prizes unlock systemic change, through the generation of evidence, the showcasing of solutions and raising the profile of an issue. As we have explored in Challenge Prizes: A Practice Guide, all of these factors help shape markets into which the innovations launch, public policy and regulation, and increase public awareness.

Making waves
The USA is well ahead in rediscovering how prizes can accelerate social change. The X Prize is just one example. The US government has its own platform for challenge prizes in the form of challenge.gov to support prize competitions and challenges across all of federal government. USAID has used challenge prizes to great effect, including the Saving Lives at Birth Grand Challenge – recently highlighted by Ann Mei Chang at the EVPA conference – as well as working with Nesta Challenges on the Fall Armyworm Tech Prize.
The US Department of Energy's Wave Energy Prize was created in 2015 to accelerate America's capacity to generate energy from ocean waves. Despite having the greater capacity to produce emissions-free electricity in this way, the States had lost ground to innovators in Europe. The Department of Energy sought solutions that doubled the cost efficiency of contemporary wave energy solutions. It is a fine example of challenge prizes accessing the untapped potential of unknown innovators. More than 90 teams registered for the prize, with 11 reaching the final, each receiving $125,000 in seed funding to build a scaled prototype of their solution. In addition, the Department of Energy provided access to its world class testing facilities, something small-scale start-ups could not have hoped to access otherwise.
The winner, AquaHarmonics, was a small Oregon-based business of two engineers, Alex Hagmuller and Max Ginsburg. They won the $1.5m first prize for a floating buoy attached to the seabed, collecting energy from the changing distance between the seafloor and the ocean surface. Hagmuller and Ginsburg had started building wave energy technology in their spare time about five years before. They were engineering graduates, but not part of a large company or institution, and would likely not have succeeded in their continued product development without the prize. By 2015 their progress had reached a standstill and testing and verification needed to make progress was too expensive – the prize gave AquaHarmonics the opportunity to develop, test and market its technology. Alex Hagmuller said, "it was like [the] Wave Energy Prize was made for us."
The winners were not part of a large company or institution, and would likely not have succeeded in their continued product development without the prize
DARPA's (the United States' military Defence Advance Research Project Agency) autonomous vehicle challenge offered $1m to a team that could design and build a vehicle that could drive autonomously around an unknown course. Nobody made it round the track in 2004, so nobody won the prize. The teams returned the next year with new iterations and new innovations, with a vehicle from Stanford using machine learning to make it around the track and taking home $2m. The prize gave legitimacy to the work and demonstrated the potential of the technology. Since then the automotive and private sector has taken on autonomous vehicle innovation, in fact buying and hiring many of the teams that originally took part. Thanks to this initial challenge prize, the USA is now the world leader in autonomous vehicle design.
Catapulting ideas
In 2012, the UK government gave the go-ahead to establish Nesta Challenges to develop British capabilities in the challenge prize method. The Longitude Prize will award £8m to the developer of an affordable, accurate and rapid diagnostic test in the fight against antimicrobial resistance, and the multi-million pound Open Up challenges have helped support and catapult disruptive fintechs, establishing London as a hub second only to San Francisco in the financial technology industry.
More recently, in Canada, the national government established Impact Canada in 2017 to help accelerate the adoption of innovative funding approaches. Challenge prizes have been some of the first approaches explored. The Canadian government has embedded challenge prizes across national government departments to integrate them into innovation policy with a CA$700m investment. Its Drug Checking Technology Challenge aimed to reduce the harm of the opioid crisis; the challenge successfully attracted new ideas and innovators, most of whom were new to Government of Canada funding. The Women in Cleantech Challenge is promoting far greater diversity in an industry where 95% of businesses are founded by men. Women innovators are developing technologies to tackle energy and environmental challenges, competing for the CA$1m final award.
Over-reliance on grant funding or tax credits may not be producing the moonshot advances that governments want or societies need
The success of challenge prizes like those in the USA, Canada and Britain is producing a growing body of evidence around their efficacy and impact. They are not a silver-bullet and not a whole-scale replacement for existing grant funding, but they do have a place and should be embraced in the R&D funding mix.
So when should civil servants or public policymakers consider the option of a prize? At Nesta Challenges we recommend the following criteria:
Where they can articulate a clear goal that innovators can focus on, with clear and unambiguous criteria for success.
Where there is a diversity of possible approaches that make sense – they can articulate the goal clearly but are open to any number of different ways that it could be solved, and so an open approach could work, and they would  like a range of innovators to work on it.
Where there are innovators who could actually be incentivised to take part – regardless of whether it is desirable to have that fresh thinking, it needs to be a problem where the funder is likely to actually get some (i.e. no insurmountable barriers to access).
Where they are looking to accelerate progress, not just fund existing activity.
Where there is a path to economically sustainable business model for the successful teams (i.e. winning the prize is a bonus extra, not a core part of their funding).
In a recent speech outlining the economic challenges facing Britain in the aftermath of the Covid-19 pandemic, Prime Minister Boris Johnson said, "in the next 100 years, the most successful societies will be the most innovative societies". It is very rare that a government of any persuasion does not want to be at the forefront of innovation and R&D. Over-reliance on a few funding methods like grant funding and tax credits may not be producing the moonshot advances that governments want or societies need.
We are in an uncertain time, with many great problems requiring urgent fixes, from climate change to ageing populations, from uncertainties around data to the economic impact of Covid, from global inequality to sustainable development. If we can set clear coherent goals or missions to sectors that need an innovation push; if a set of innovators working on problems would gain greater credibility through visibility, and; where a sector would benefit from public demonstration of the value of the technology being produced in its name, challenge prizes have a role to play.
Tris Dyson is the founder and managing director of Nesta Challenges
We're working hard to provide the most up-to-date news and resources to help social businesses and impact investors share their experiences and get through the Covid-19 crisis. But we need your support to continue. As a social enterprise ourselves, Pioneers Post relies on paid subscriptions and partnerships to sustain our purpose-led journalism – so if you think it's worth having an independent, mission-driven, specialist media platform for the impact movement, please click here to subscribe.