Why credit unions are worth every penny – and much more
Credit unions offer an alternative to the mainstream banks whose financial products don't meet the needs of potential customers. With a third of the world's adults still unbanked, their work remains as relevant as ever. To mark International Credit Union Day on 15 October, social value practitioner Natasha Jolob shares insights into a recent impact evaluation of one credit union – and says this may be indicative of the true social value that many such organisations can provide.
It is incredible to think that across the globe about one third of adults, 1.7 billion people, are still unbanked – in other words, do not have access to the services of a bank or similar financial institution. That includes about 1.3 million people in the UK (2017 figures).
This is because the financial products available in the market do not meet their needs. And this is what we mean by financial exclusion – the inability, difficulty or reluctance to access mainstream financial services, which, without intervention, can accelerate social exclusion, poverty and inequality.
A growing movement
Credit unions are a type of financial cooperative that provide traditional banking services. But they are different to banks because they are created, owned, and operated by their members and they are not-for-profit enterprises. They help people who are financially excluded to access the products they need.
Credit unions are developing and growing. The international credit union movement added over 17 million members in 2019 to reach more than 291 million members in 118 countries, according to the World Council of Credit Unions.
And in the UK, the Association of British Credit Unions Limited reported that there were around 277 credit unions across England, Scotland and Wales by March 2020, employing more than 1,700 staff, with assets totalling £1.82bn and an annual turnover of £137m.
Unpicking social value
Clockwise Credit Union is the local credit union that covers Leicester and Leicestershire, England. It is a democratic, ethical provider of financial products and services and a catalyst for the economic wellbeing of its members and the local community, with profits used to fund projects and services that benefit both members and the people of Leicestershire.
Clockwise has over 13,000 members and its membership is open to anyone living in Leicestershire. Around 65% are vulnerable and experience financial exclusion due to being on low income or in poverty. The rest are people from Leicestershire who want to use a banking service that is ethical and good for their communities.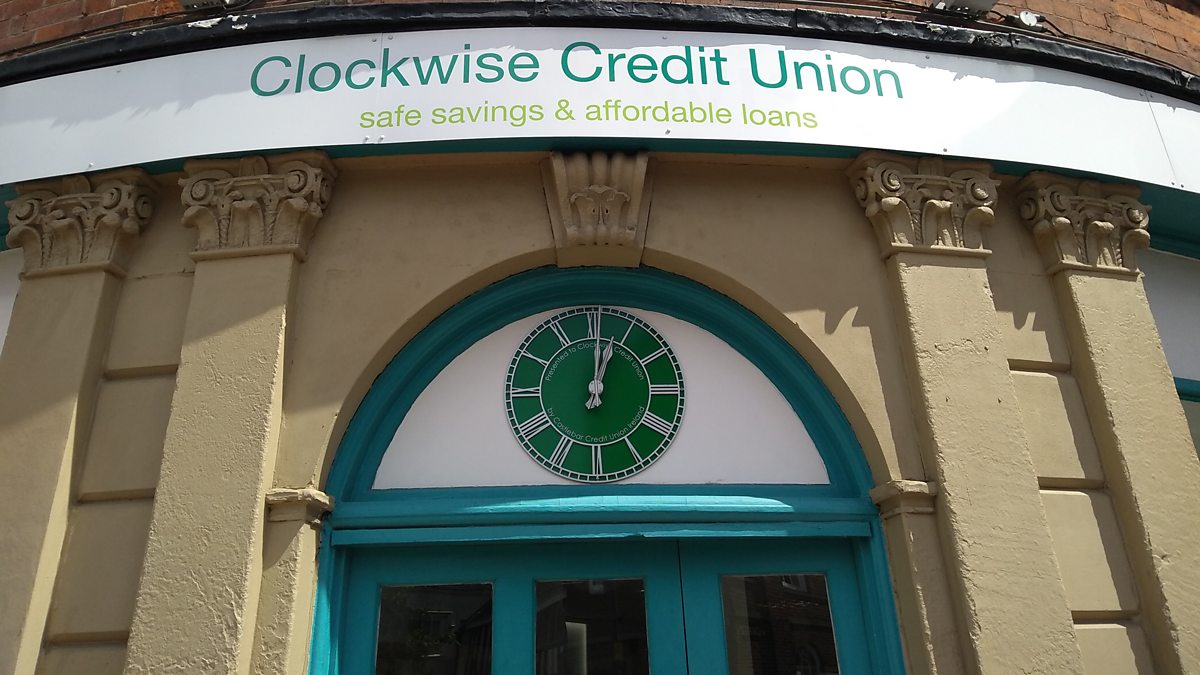 I recently carried out a Social Return On Investment (SROI) evaluation to identify the true value of Clockwise Credit Union, the first time it had undertaken a social impact evaluation.
SROI is a principles-based social accounting methodology developed by leading social accounting business, Social Value UK. The method enables you to identify the difference that organisations are making and how much this difference is worth in financial terms. This is important to know when trying to decide how to allocate resources in response to rising socio-economic problems.
For every £1 invested by Clockwise, at least £9 as much value was created for members that experience financial exclusion, the local community and the public sector
The results were significant. Our evaluation found that Clockwise's social outcomes were valued at more than £10m. In other words, for every £1 invested, at least £9 as much value was created for members that experience financial exclusion, the local community and the public sector.
Breaking this down even further:
Of the 13,000 members, 5,095 increased their financial skills and were better able to manage their money. This represented a total social value of £6,639,230.
1,561 of the members were less stressed, resulting in savings of £1,661,720 to the public sector purse.
The social value of the outcomes is identified by using financial proxies. There are several techniques available, some more complex than others. For example, 'stated preference' and 'contingent valuation' is where stakeholders are asked directly how they value things, either relative to other things or in terms of how much they would pay to have or avoid something. In this case, due to the specific needs and characteristics of the members we used the Greater Manchester Cost Benefit Analysis Tool and the HACT Social Value Calculator to identify the values of the outcomes. We also drew on the Global Value Exchange database to identify values from other studies.

'An extended family'
Helen, interviewed as part of the SROI qualitative research, has been a member of Clockwise since 2003. Previously in debt, she also experienced health and mental health issues and struggled to work, while also caring for her disabled child. She lived hand to mouth and was scared to open her front door in case the bailiffs demanded money from her.
Helen told us, "My quality of life was desperate because I was fighting for my son. I was highly strung because I was not getting any help. I almost had a mental breakdown. If it was not for Clockwise I may have ended up with bailiffs, courts and fines, my mental health would have got worse and I may have been sent to prison."
Clockwise helped Helen to better manage her money. She consolidated her heavy debts and eventually started to build up savings which she used when things were difficult. Her credit rating is now excellent.
One member reported that with Donore Credit Union's help they got better at saving. They said, "it opened my eyes – a little goes a long way"
Clockwise Credit Union also benefits members who are not struggling with money. Mark, a member, told us, "Having savings with Clockwise I not only get a better rate of interest but I am also proud and happy to be helping people that are financially excluded".  
Our research showed that the social value that Clockwise Credit Union delivers is massive and life-changing in Leicestershire. But credit unions are making a difference elsewhere, too. Sandra Velthuis of Whitebarn Consulting completed an SROI for Donore Credit Union in Ireland earlier this year, and the results were similar. The social return on investment was €25m, where for every €1 invested, €10 of social value was created.
The biggest value was created due to members feeling less stressed, resulting in a social value of more than €7m. One member reported that with Donore's help they got better at saving. They said, "it opened my eyes – a little goes a long way". The second greatest social value was due to members feeling an increased sense of belonging, valued at over €6m. Members reported that the credit union was, "like an extended family" and "a real community".
Using the data for more impact
Valuing social outcomes enables organisations to estimate the worth of these outcomes using a unit of measurement (financial proxies). Values can then be compared and used to inform decision-making so that the social value can be maximised. Without this financial value, decisions tend to be based on instinct.
Measuring and reporting on social impact also needs to be a key aspect of business planning to be effective. The SROI evaluation is just the start of the journey for Clockwise Credit Union – it is using the results to inform its business plans and develop products that will increase the social impact and value for its members.
The SROI evaluation is just the start of the journey for Clockwise Credit Union
The board and management team are also using the results to develop and improve their impact practice. It has recently invested more than £400,000 in a new IT system that will enable it to better collect, analyse and report its data. It has plans to share this new system with the wider credit union sector.
A 2016 report from Social Finance UK, Big Society Capital and the Association for British Credit Unions, Building the case for social investment in credit unions, looked at the potential for social investment to help grow the credit union sector. The report explored the opportunity for social investment, how credit unions could make themselves more appealing to social investors and the benefits of investing in these organisations. One of the recommendations was to develop credible business plans, make better use of technology and demonstrate its impact. Clockwise Credit Union has responded to these recommendations and it is sharing its learning with other credit unions across the UK through the regional and national networks.
This is all cause for celebration. I hope the positive findings of these social value evaluations will inspire others to get involved in credit unions and help build a new, better world on this International Credit Union Day.
Images: Clockwise Credit Union supporters; the office in Leicestershire (credit: Clockwise Credit Union)
Thanks for reading Pioneers Post. As an entrepreneur or investor yourself, you'll know that producing quality work doesn't come free. We rely on our subscribers to sustain our journalism – so if you think it's worth having an independent, specialist media platform that covers social enterprise stories, please consider subscribing. You'll also be buying social: Pioneers Post is a social enterprise itself, reinvesting all our profits into helping you do good business, better.