Four ways to help impact investing go mainstream
Bringing more capital to impact is crucial now, and there are four steps the impact investing community can take to make it happen, says the founder and president of Spain's Social Nest Foundation ahead of next week's impact investing forum Fi20.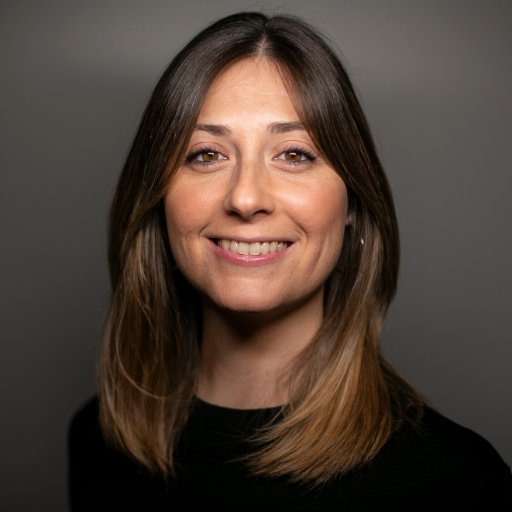 Before the pandemic, the UN estimated that $3-5tn a year would be needed in the next decade to meet the Sustainable Development Goals. As we know, the current global crisis has accentuated challenges, and there is a more urgent need than ever for capital to mitigate problems, both old and new.
On the other hand, impact investing is growing worldwide. The Global Impact Investing Network's latest report states that the global market stands at $715bn (up from $502bn the previous year). In terms of ESG (environmental, social and governance) investment, the growth and amount of capital allocated to this type of products are also significant.
But the SDG financing gap is still huge, and in my opinion, it is time to accelerate the mobilisation of capital towards impact. Those already in the market need to further increase their assets under management. But that alone won't be enough: we must invite new players to the sector. Only when impact investing and socially-responsible investing (SRI) become mainstream will we be in a good position to solve the challenges we face.
At Social Nest Foundation, a Spanish foundation with a decade of experience working on impact, we have witnessed and contributed to the birth and evolution of the impact entrepreneurship and investment sector in our country. It is rewarding to see this development. Last month, we heard that the amount of capital invested in impact in Spain had grown from €93m in 2018 to €229m in 2019.
This growth is reflected in the rising interest in our annual impact investing and SRI forum, Fi, which targets people who manage their own or a third-party's capital and who are interested in aligning their money with their values. At the same time, we are perfectly aware that the industry is still a niche in Spain. We need to do much more to move capital towards impact.
Early-stage markets
To add more traditional investors to the sector we believe we need to work in four areas: education, inspiration and trust, attractive investment opportunities and connection. Those are the pillars we base Fi on.
This year, given current circumstances, we are hosting Fi20 online, which allows us to broaden our reach beyond Spain. Our natural focus, based on language and also the potential for untapped capital, is Latin America. Like Spain, the region has a very young and still immature impact investing sector, but one which also offers great opportunities.
The industry is still a niche in Spain. We need to do much more to move capital towards impact
Rodrigo Villar, the co-founder of New Ventures, who has been working for more than 15 years to grow impact investing in Latin America, wrote an article last month about the state of the sector. The ecosystem in the region is developing steadily, he explains, but still falls far short of the enormous potential, for example in terms of volume of capital. This situation is similar to what we see in Spain.

From education to connection
For us, everything starts with education. In our polarised world many believe that investors choose between philanthropy or maximising financial returns. Now the spectrum of opportunities has broadened, but many investors still don't know that aligning capital and values is possible. In recent years we at Social Nest Foundation have been approached by Spanish family offices and high-net-worth individuals; they are interested but ask basic questions about concepts and impact measurement. You can't support or get involved in something you don't fully understand (or maybe don't even know exists). Terms like impact investing, exclusion, ESG, SRI and so on are confusing to those with no experience in the field. In many cases, those approaching us don't have in-house expertise in such investments. Answering questions – like: How do I know my money is contributing to a positive impact? – is the first step we can take to breaking down the education barrier.
For us, everything starts with education... You can't support or get involved in something you don't fully understand
Showing the rigour followed by impact measurement and management methodologies contributes to the second action we need: to build trust and inspire. Here in Spain, we have a great example of someone who is very actively doing both these things. Maria Ángeles León, who founded the Open Value Foundation many years ago, was initially involved in philanthropy that supported social projects in Africa. Since she found out about impact investing, she is inspiring others to follow her path of combining philanthropy and impact investing.
It is also crucial to show rigour and professionalism in the sector. People like Sir Ronald Cohen (the "father" of impact investing), or Raúl Pomares (who has been working in this field for more than 20 years) are clear examples of people transitioning from the mainstream financial world to impact investing and helping to build it successfully. Funds like Quona Capital, headquartered in Mexico, with their successful exits in fintech for inclusion, also help to prove impact investing works and build trust in the sector.
But the real change won't come until more investors take action and move part of their capital towards impact investing. That is why at Fi, we believe it is essential to show attractive and diverse investment opportunities. Attractive in terms of impact and financial returns, but also diverse so everyone can find investment opportunities that resonates with the challenges that matter to them. Whether it is investing in farmers in Latin America (like the Huruma fund), mitigating challenges we face in Spain (Fondo Bolsa Social), or supporting refugees in Europe (Oryx Impact), capital providers can discover something that works for them.
At Fi, we believe it is essential to show attractive and diverse investment opportunities
One example of providing a broader array of investment opportunities is Zubi Labs. This Spanish impact venture builder has incorporated tech industry approaches, such as venture building and startup studios, that help create new ventures that address social and environmental challenges. This way, it provides a continuous flow of venture co-investment opportunities across the risk-return-impact space. Also particularly interesting is their role in creating new asset classes, such as impact real estate and impact venture debt.
The final pillar for growing the impact investment market is connection. Connecting to a community, where each of us can share questions, experiences, and opportunities to better walk our path to impact, is crucial.
Our annual Fi event is fast approaching (26-27 October) and many of the people and organisations named above will be speakers. Our gathering aims to help get more capital flowing to solve the old challenges in Spain and Latin America (climate change, poverty, unemployment...) but also the health, educational and inequality problems that Covid-19 has worsened.
So, for the sake of the world, both during and post-pandemic, let's invite more people to the party and let's work hard to ensure they take up that invitation.
Thanks for reading Pioneers Post. As an entrepreneur or investor yourself, you'll know that producing quality work doesn't come free. We rely on our subscribers to sustain our journalism – so if you think it's worth having an independent, specialist media platform that covers social enterprise stories, please consider subscribing. You'll also be buying social: Pioneers Post is a social enterprise itself, reinvesting all our profits into helping you do good business, better.