'100% impact' venture philanthropist chooses The Hague for first Europe base
A US-based foundation dedicated to backing early-stage social enterprises opens its first Europe office today – in the impact-friendly city of The Hague.
The Draper Richards Kaplan Foundation, which already has offices in California and Massachusetts, plus staff located in the UK, India and Africa, considered other cities for its new Europe base, including in Switzerland and the UK. 
But, speaking exclusively to Pioneers Post, the foundation's managing director Lisa Jordan and CEO Jim Bildner said they dropped the idea of the former for its high cost of living – and the latter due to Brexit complications. 
The Hague has a really good climate for enterprises that focus on social impact
The Dutch city of The Hague, home to numerous international bodies, was chosen because it offers "a really good climate for enterprises that focus on social impact", said DRK Foundation managing director, Lisa Jordan. 
Social entrepreneurship was "absolutely booming" around Europe, she added, but growth in the Netherlands was particularly interesting. From 2011 to 2016, the number of social enterprises grew by 2,000-2,500 to around 5,000-6,000 in total, according to a 2016 report by McKinsey and Company.
DRK Foundation has also found what CEO Jim Bildner called "unbelievable partners" in the Netherlands-based cooperative bank Rabobank, and in the city authorities of The Hague. In recent years, the latter has been pushing hard to market the area as an 'ImpactCity', with funding, physical spaces and competitions, plus the annual Impact Fest conference, taking place this week, designed to attract and nurture social startups. All this, plus The Hague's strong infrastructure and relatively low operating costs add up to what Jordan called "a burgeoning and rich ecosystem".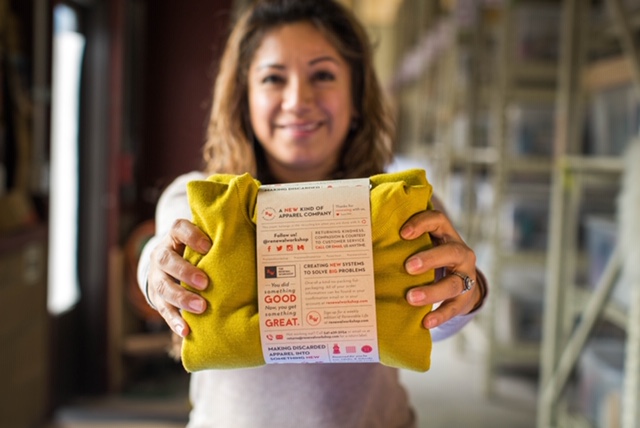 Above: Renewal Workshop, a circular economy enterprise and investee of DRK Foundation, based in Oregon, USA
High-touch venture philanthropy
Founded in 2001 by two successful venture capitalists (with a third joining nine years later), DRK Foundation already counts Europe-based entrepreneurs among its 175 investees. Combined, those 175 organisations have benefited 150 million people, according to the foundation's latest impact report. The hope is that "doubling down" on the international portfolio will result in benefiting many more lives. 
One of the things we know for sure is proximity matters
Their high-touch venture philanthropy model means it's important to be locally-rooted.
"One of the things we know for sure is proximity matters," said Bildner. "And so the more proximate we can be to our organisations and their impact, the better the overall impact will be over time."
That still counted in the age of Covid restrictions, Bildner continued (the Netherlands returned to a partial lockdown earlier this month). Staff would at least be located in the same time zone as European entrepreneurs and partners, and in a more favourable one for those in Asia and Africa. And longer term, it would leave the foundation "well-positioned" once restrictions eased.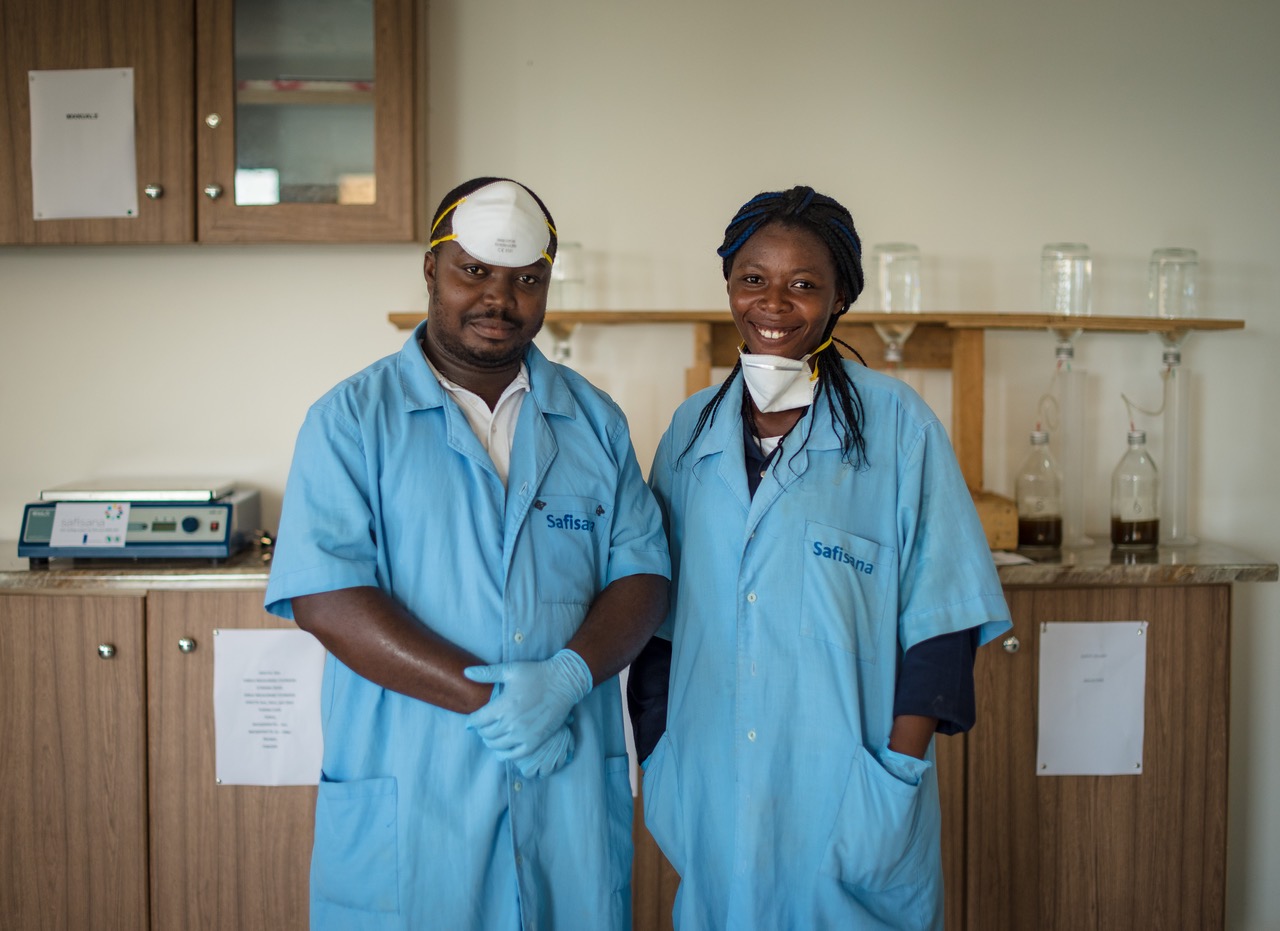 Above: Staff of Safi Sana, a DRK Foundation investee. Headquartered in Weesp, the Netherlands, the business designs, constructs and operates waste-to-energy factories in developing countries
Unrestricted funding
DRK's arrival on European soil is likely to be welcomed by the continent's innovators – not least because the support it offers is relatively unusual. Borrowing from its venture capital legacy, the funder hunts out exceptional leaders with innovative ideas and provides them with $300,000 of unrestricted capital over three years. For nonprofits this is in grant form, while for-profit companies take on repayable investment, structured "depending on their needs", according to Jordan. Both also get three years of non-financial support, with DRK taking a board seat as operating partner.  
That early, unrestricted funding means entrepreneurs "can use the money just the way that they need to in scaling their enterprise", said Jordan. "We haven't found really anybody in Europe who does it the way that we do it. So we think that we are adding to the ecosystem here. But we also know that we can learn from that ecosystem."
We haven't found really anybody in Europe who does it the way we do. So we think that we're adding to the ecosystem here
DRK Foundation is currently raising finance for its fourth impact fund, targeting $80m; the fund will cover its investments globally with no specific quota for Europe-based investees. It is looking for both donor partners in Europe, as well as impact investors who can provide follow-on funding for the foundation's existing investees. That's especially important because DRK has a philosophy of offering one-time funding only. Never re-investing, Bildner has previously said, means that "whatever the bad news is, we hear it first, because they're not auditioning, they're not worried about getting funded by us".  

Bad news has clearly been widespread this year, and Jordan said the "deep engagement" the foundation has with entrepreneurs, including its role as an operating partner, had been "absolutely crucial" in helping them to overcome serious challenges and continue to have a positive impact. "Many of the organisations [we support] have had to pivot, and have pivoted and very well." Jordan herself currently serves on the boards of three portfolio organisations: InfluenceMap, a London-based think-tank; Peepul, an Indian education enterprise; and Safi Sana, a Netherlands-headquartered waste-to-energy business.
What would success look like for a new division of the almost 20-year-old foundation?
"It's about impact. At DRK it's 100% about the impact our organisations are having," said Bildner. "So success for the entity worldwide is finding, funding and supporting exceptional organisations that are having real impact, in real time, with real people. And our expectations for the European Hague-based office is that it will expand our reach and continue to have an impact. It's really that simple."
The DRK Foundation's Europe launch takes place at the Impact Fest today.
Header image: Parliament buildings in The Hague
Thanks for reading our stories. As an entrepreneur or investor yourself, you'll know that producing quality work doesn't come free. We rely on our subscribers to sustain our journalism – so if you think it's worth having an independent, specialist media platform that covers social enterprise stories, please consider subscribing. You'll also be buying social: Pioneers Post is a social enterprise itself, reinvesting all our profits into helping you do good business, better.