Gift guides galore: Pioneers Post's pick of 2020's social enterprise roundups
Socially conscious gift guides are cropping up across the world. From Australia to Scotland to the US and beyond, we've picked out just a few of our favourite presents for your 2020 shopping list.
Not too long ago, you may have been eye-rolled or scoffed at for making an effort to give purposeful presents to friends and family. Nowadays, socially conscious gift guides are cropping up across the world with innovative, beautiful and (sometimes) weird ideas for festive season offerings. 
Whether it's candles made by women moving on from homelessness, card games that encourage conversations on real-world issues or edible spoons tackling plastic waste, we found plenty of ideas among this year's gift guides that won't leave last-minute shoppers in regret.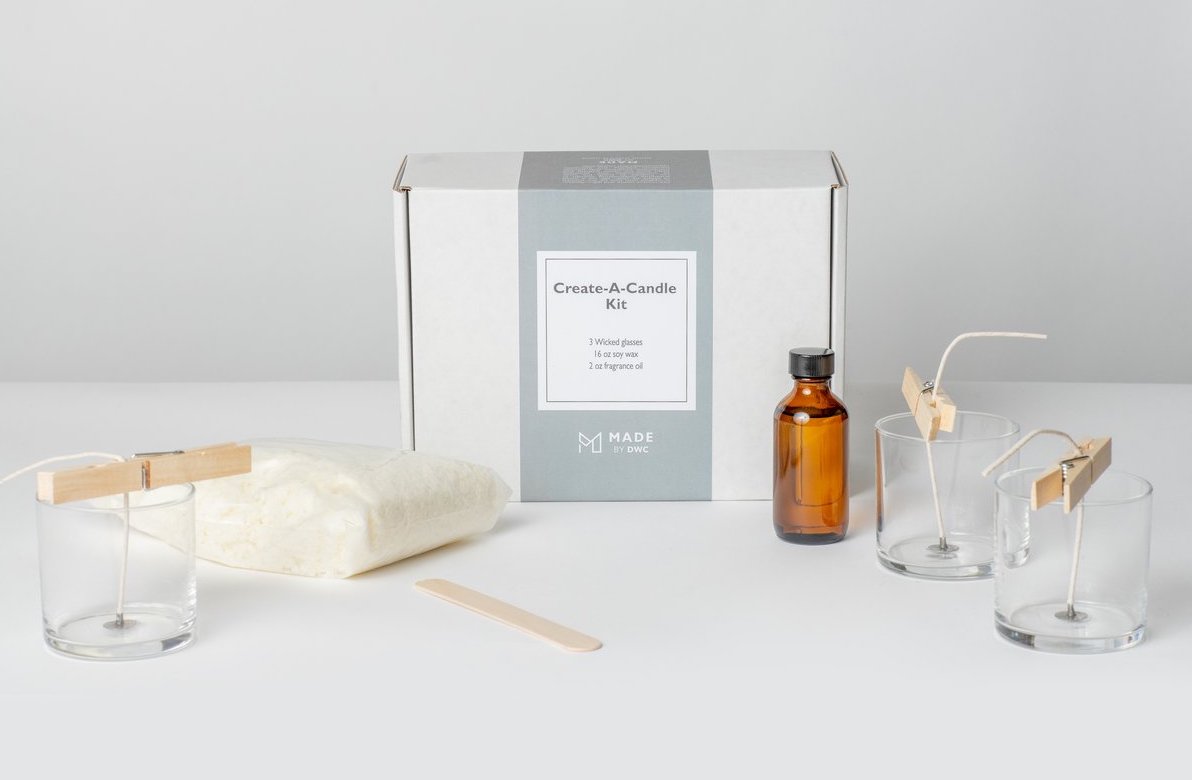 Above: Candle-making kit from LA social enterprise Downtown Women's Center
Social Enterprise Alliance's platform toasting good launched last year after the success of its annual gift guide. The platform now produces gift guides for various celebrations and occasions, to make social impact products easily accessible throughout the year.
This year the Holiday Gift Guide includes a list of ideas for all ages and phases, from a glass pepper grinder set, to reusable fruit and vegetable sacks, as well as a ukulele with a private lesson. 
Pioneers Post's pick: Create-A-Candle kit (pictured above) – made by Los Angeles social enterprise Downtown Women's Center, which employs and runs upskilling workshops for women transitioning out of homelessness.
#BuySocialScotland, a campaign led by Social Enterprise Scotland, aims to encourage shoppers to buy products and services from social enterprises this festive season.
Gifts can be filtered by category, including innovative experiences like upcycling, sustainable and zero waste workshops, or children's products like a party box subscription. Looking to support a specific cause? There's also the option to filter by social issue, as well as by location to find social enterprises across Scotland. 
Pioneers Post's pick: An infrared heatpad – the perfect body warmer made by Feel the Warmth, which makes heated wearables in response to the increasing issue of fuel poverty for older people.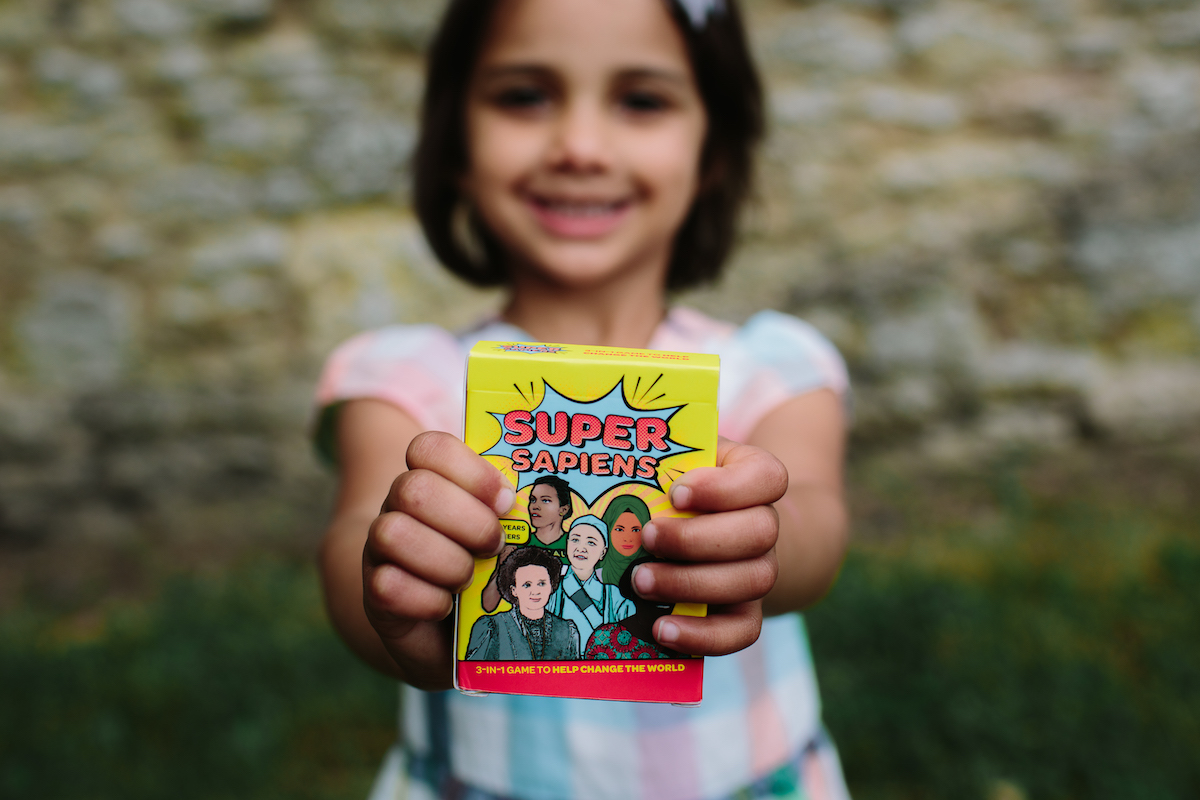 Super Sapiens card game (credit: Super Sapiens)
Social Enterprise UK's Gift Guide features nearly 100 products from over 60 different social ventures.
Whether you're looking for a spectacular rainbow sequin mask, or to gift a set of online language classes, there is a good selection of ideas for people looking for indulgence – as well as gifts priced at £20 and under. 
Social Enterprise UK has also created a Corporate Challenge Gift Guide including hampers and gift sets for larger organisations looking to increase their social impact.
Pioneers Post's pick: Super Sapiens (pictured above) – a family-friendly card game featuring inspiring women and encouraging conversations on real-world issues. Super Sapiens donates games to schools and 75% of profits go to Black, Indigenous and People of Colour (BIPOC)-led organisations.
Social Traders has released its 2020 Gift Guide, a handy list of social enterprises, each of which has a range of gift ideas – so there's lots to choose from. 
You'll find a wooden chopping board, statement clothing created by Aboriginal artists, and even cultural food tours for those looking for a sensory experience. 
Pioneers Post's pick: Do-Good Books – storybooks for children that inspire social change, addressing issues like body image, racism and sexuality. The books are created by Co-Ground, a non-profit that supports a global community of changemakers.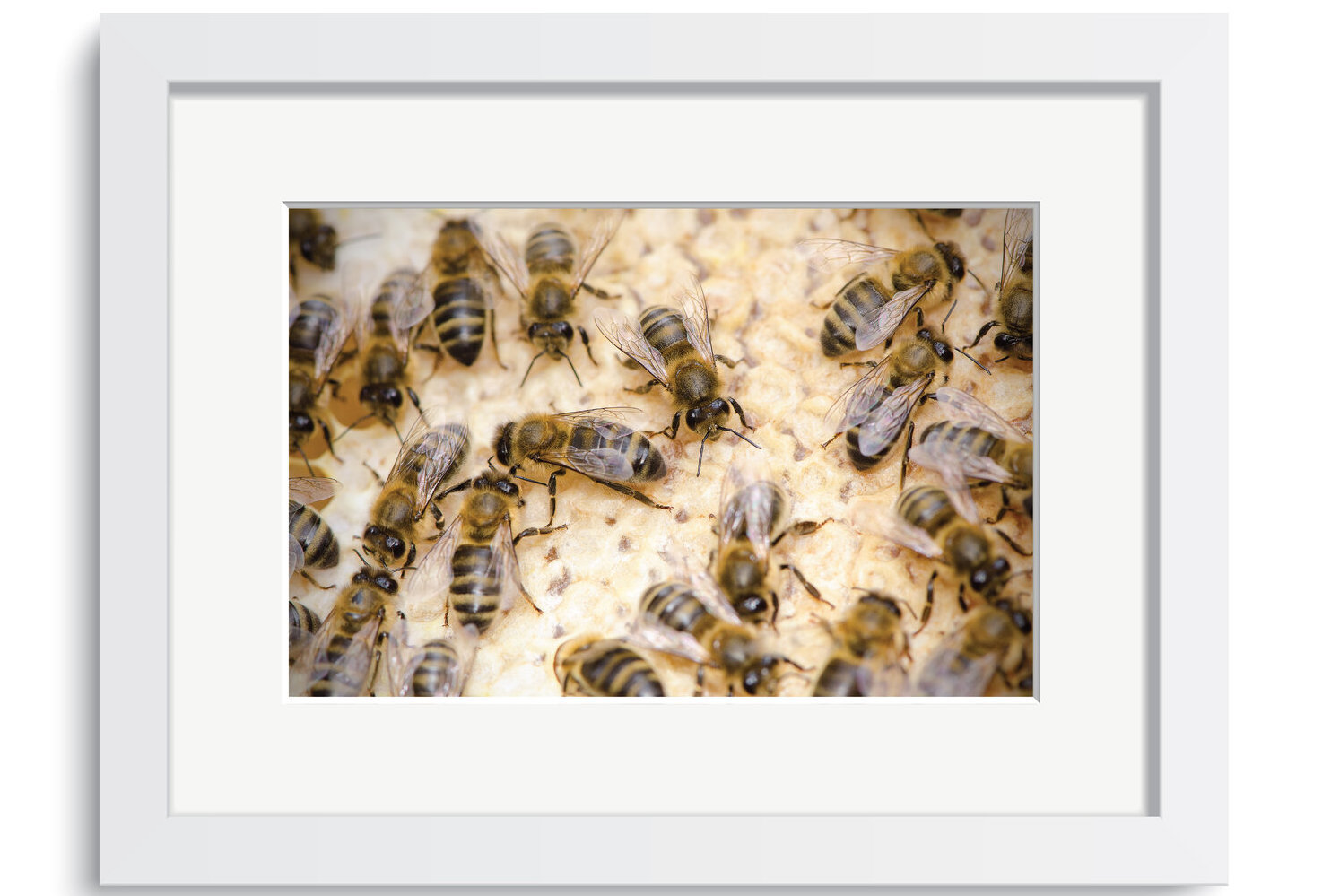 Pollenize bee artwork (credit: Lucien Harris Wildlife Photography)
The Good Gift Buying Guide features a range of products from School for Social Entrepreneurs alumni. 
It's got ideas for foodies, interiors-obsessives, and even for those who are difficult to buy for. You'll find recipe books with dishes from across the world and gifts for dogs and their owners, as well as a selection of quality smoked produce. 
Pioneers Post's pick: Bee-related gifts (pictured above) – from beeswax wraps and seed kits to unusual vases, glassware and artwork made by Pollenize, a social enterprise using technology and beekeeping to combat pollinator decline which is threatening the survival of natural ecosystems.
Buy Social Canada's Social Enterprise Gift Directory is a catalogue rather than a gift list per se, but you can filter by categories including clothing, pets and sporting goods to find organisations with items that would make wonderful gifts. 
You can get your hands on textiles, fabric and sewing-related supplies and a range of artisan gifts. 
Pioneers Post's pick: Ceramics classes – JustPotters' ceramics studio offers classes, workshops and products, and employs people facing barriers to work including physical limitations and mental health challenges.
US/UK: SAP's annual 'Give Good' List 2020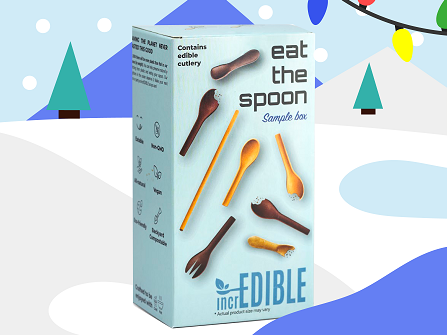 Adaire Fox-Martin, executive board member at software firm SAP – and recently named the first Global Buy Social Ambassador –  has curated a 'socially conscious' gift guide for both the US and the UK. 
Looking to add some excitement to the browsing process? You're in luck. There's an interactive gift guide for each location.
The US version has beautiful raffia earrings as well as an environmental toolkit for kids, while the UK version has suggestions like a knitted Peruvian wool hat or a natural rapeseed wax candle. 
Pioneers Post's pick: Edible spoons (pictured) – think ice-cream or soup, rather than licking the spoon… you can eat it! incrEDIBLE is a business looking to change the way we eat by replacing all plastic utensils with edible versions.
OR, if none of these whet your appetite, how about giving a Pioneers Post subscription as a gift this year? 
For as little as £3 per month, you could introduce someone to a growing global network changing the world for good – while giving them access to our extensive Impact Library, with thousands of additional articles, videos and podcasts, helping them to do good business, better.
They'll get news, debate, practical business tips and information on funding and investment from leading entrepreneurs and experts on the front line of social enterprise, impact investing and mission-driven business.
As a social enterprise ourselves, your gift will enable us to sustain our important role as an independent news platform, and fund our mission to support the development of the 'impact economy'. Find out more here or get in touch for any questions.

Header image credit: Super Sapiens; incrEDIBLE image credit: SAP's Give Good List