Five ways social ventures are fighting fake news
The threat of misinformation is being felt across the world like never before – undermining democracy and causing people to risk their lives by refusing a Covid-19 vaccine. But with every new challenge comes new challengers: meet five social ventures finding novel ways to help the truth spread faster than lies.
In early January, @realDonaldTrump – the official Twitter account of the former president of the United States – was permanently removed. The social media giant said this was "due to the risk of further incitement of violence" following horrifying scenes as protestors stormed the US Capitol. 
But many had been calling for Donald Trump's suspension from the platform long before that – Twitter had already flagged 471 of his posts as containing false, disputed or misleading information. 
Trump has been branded by some a 'misinformation super-spreader'. Linking the growth of 'fake news' to the Covid-19 virus seems apt: the pandemic has fuelled conspiracies about how it began, unfounded rumours of how to avoid or cure it, and a worryingly vocal group of people claiming that vaccines are unsafe or ineffective. 
This new threat of misinformation (defined as false information created without the intention of harm) and disinformation (deliberately-created false information to cause harm) is being felt across the world – with a potential impact on our health and safety, democratic processes, and trust in the media. 
But with every new challenge comes new challengers. These five social enterprises, all less than five years old, are finding novel ways to spread truth rather than lies. 
 
Teaching critical thinking: FactCheck NI (Northern Ireland)
Researcher Dr Orna Young published research in 2014 on online rumours. It found that misinformation was negatively affecting young people living in 'interface' areas of Belfast where Catholic and Protestant communities meet. The following year, Young set up FactCheckNI, Northern Ireland's first and only dedicated fact-checking service, to respond to what she describes as an "immediate need" to improve the quality of information available in the region.
"We want people to actively engage with the fact-checking process, and to be their own fact-checkers," says Young. This is why the community interest company, whose funding comes from charitable trusts, government bodies and donations, delivers training in critical thinking and fact-checking offline and online content.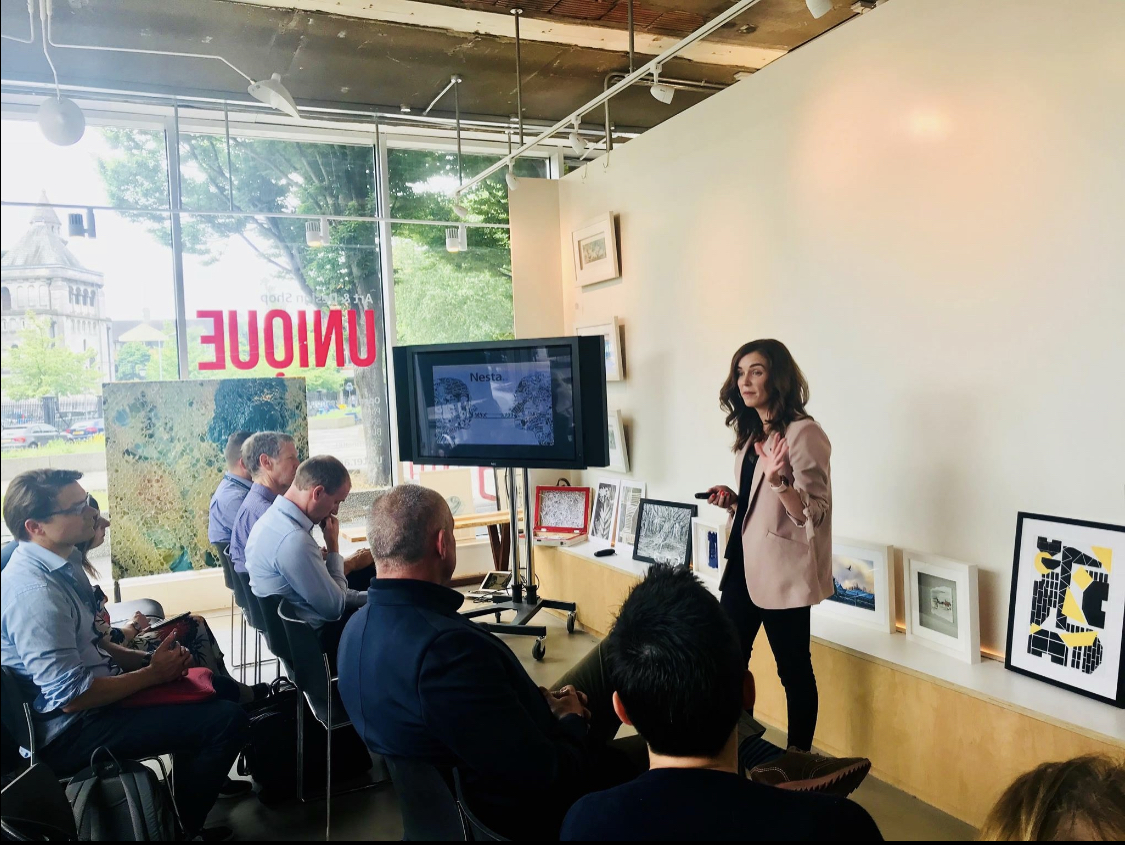 Above: Dr Orna Young lectures a group on spotting misinformation
By providing and teaching "good information", individuals and communities are encouraged to engage in political, social and economic debate. Young believes this is necessary in Northern Ireland, "a region where both the lived and transgenerational experience of conflict informs so many aspects of individual and communal responses to information," as she explains. 
Recently, Young has witnessed the national increase of misinformation surrounding Covid-19, especially conspiracy theories. Countering these arguments is not as simple as dismissing them, as they often have a "strong emotional dimension," says Young. Periods of lockdown have isolated people and "provided fertile ground for conspiracies to gain traction", but the belief in them "is a very normal response to difficult issues." So FactCheckNI has been working with local NGOs to understand where these theories come from and how easy it is for people to access accurate and reliable information, in turn applying this learning to its approach to circulating information. 
Debunking uncovered
We asked each organisation to share the most unusual or surprising piece of misinformation it has debunked – and how they responded.
FactCheck NI
Claim: Pets from Northern Ireland need passports for travel to the Republic of Ireland.
Verdict: True. In 2018, they did need a passport. Pets also had to have a microchip and be vaccinated against rabies.
GhanaFact
Claim: American actress, Lisa Raye McCoy, has been crowned Queen Mother of Ghana.
Verdict: Mixed rating. The primary claim is misleading or incomplete – the actress did say this but it was taken out of context – there are no 'Kings' or 'Queens' of Ghana.
Logically
Claim: Covid-19 is a hoax.
Verdict: False. Reports of deaths across the world made this a disturbing claim. Lots of other fake news branched out of this, including claims of Covid-19 being a bioweapon or man-made.
Maldita
Claim: You can get pregnant if a mosquito bites you.
Verdict: False. Most reporters would laugh at the suggestion but people kept asking the question – even if it seems unbelievable, people want answers.
Teyit
Claim: Covid-19 vaccines were to be sold in cheap Turkish supermarkets.
Verdict: False. Supermarkets are not expected to be vaccination centres.
Defending democracy with the help of its partners: GhanaFact (Ghana)
"If established democracies in the West are being weakened by the spread of misinformation, then what could be made of young democracies in West Africa?" asks Rabiu Alhassan.  
Alhassan founded GhanaFact, a journalism innovation project by non-profit social enterprise FactSpace West Africa, in August 2019. The team selects claims to research and fact-check based on their reach and potential impact, and then publishes their findings online. The purpose? "To reduce the level of confusion and deception in socio-political discourse." 
Alhassan says that disappointment in the political system plus government influence on the media is "fueling citizens' disenchantment". 
If established democracies in the West are being weakened by the spread of misinformation, what could be made of young democracies?
But the team is stretched. There is an ever-growing gap between the volume of disinformation generated and GhanaFact's capacity to respond, says Alhassan. Partnerships are helping it to extend its reach, though. Last year, it joined the International Fact-Checking Network (IFCN), helped create the Info Finder project with four other African fact-checking organisations, and developed the largest fact-checking collaboration in Ghana's history ahead of the December 2020 elections.
GhanaFact is currently reliant on grant funding (including from the Shuttleworth Foundation), but has plans for partnerships with social media platforms and training programmes for journalists, students and young people across West Africa. Alhassan's long-term plans include combining artificial intelligence with human journalism, but emphasises his venture faces "the biggest challenge" of any high-quality journalism effort – funding.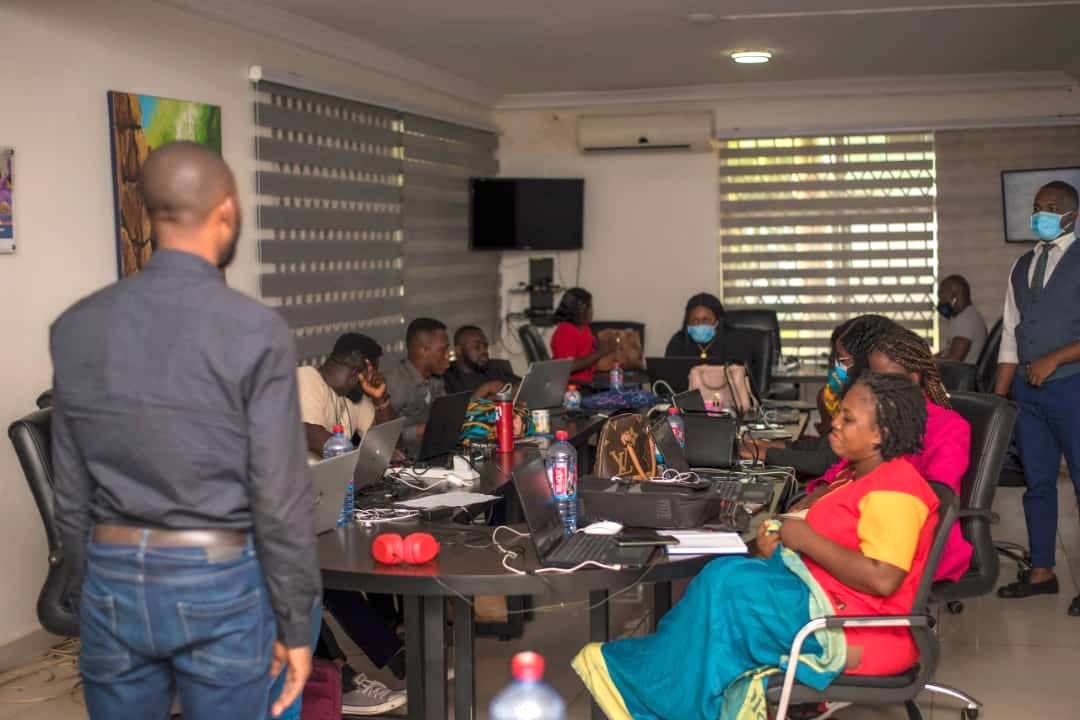 Above: Rabiu Alhassan trains journalists at news outlet Ghanaweb
Mobilising a community of fact-checkers: Maldita.es (Spain)
"Democracy is the best of systems, but it's only as good as the information voters have when they make decisions," says Carlos Hernández-Echevarría.
Hernández-Echevarría is head of public policy and institutional development at Maldita.es, an independent Spain-based platform focused on controlling misinformation through fact-checking and data journalism. In October 2017, after the semi-autonomous region of Catalonia voted for independence from Spain, "a great wave of disinformation" flooded public discourse, with some – like in the US the previous year – even alleging Russian voting interference.
Maldita.es took off after this. The non-profit platform has several revenue streams: grants, crowdfunding, and paid media and business collaborations; it then reinvests all profits. Its projects target seven themes and audiences: for example, one looks at scientific advances, another uses social media channels to immediately flag inconsistent comments made by politicians during press conferences.
Democracy is the best of systems, but it's only as good as the information voters have when they make decisions
It focuses on disseminating information through growing a committed community – with more than 1.25 million followers across all its social channels, a WhatsApp service that receives 36,000 messages per month and Telegram channels. "A very involved community [...] helps us do debunking," says Hernández-Echevarría, "but it's also critical in helping dissemination of those 'debunks'."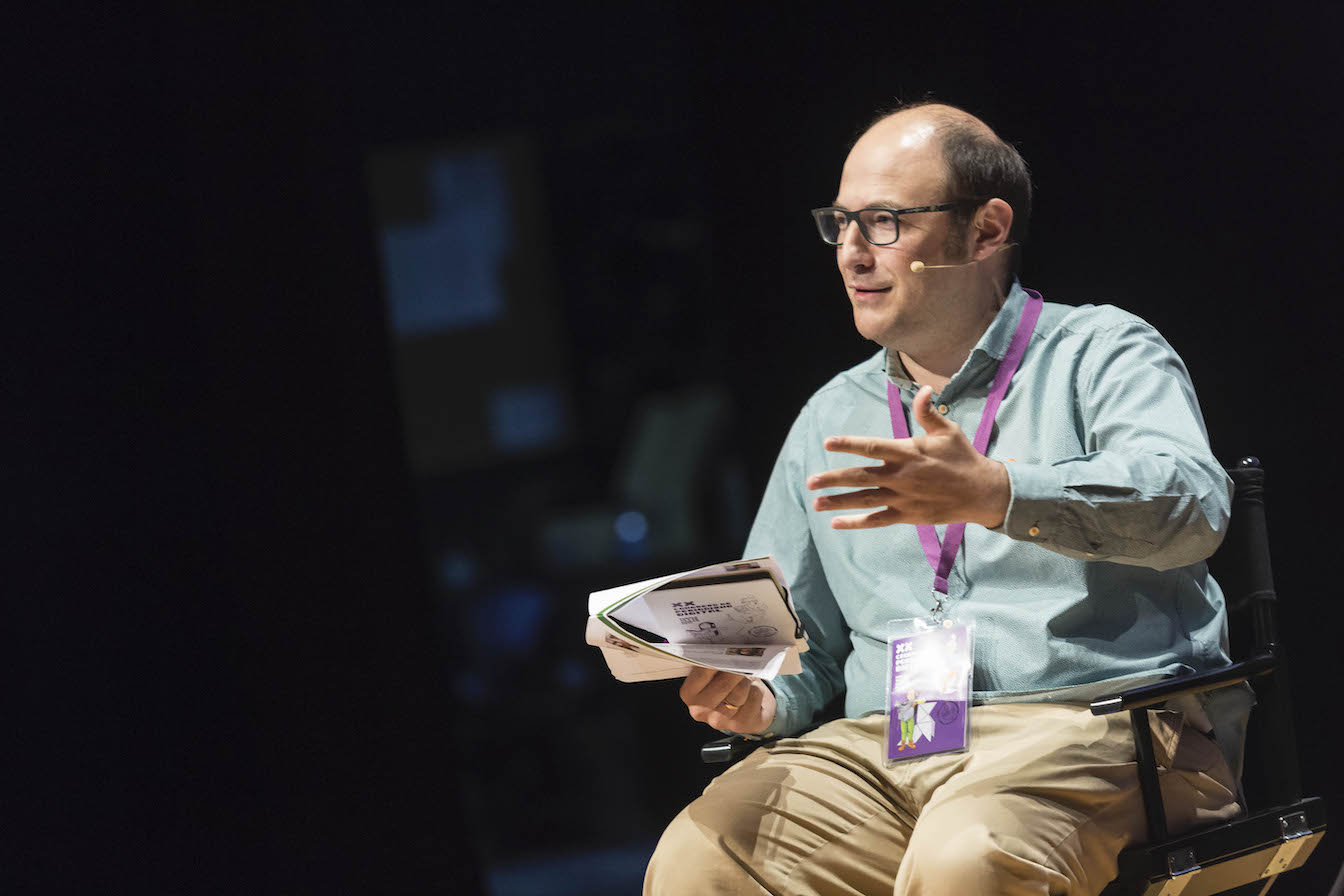 Carlos Hernández-Echevarría lectures onstage
 
Maladita.es also creates formats for information designed to be highly shareable and to reach beyond the usual suspects. "Sometimes fact-checking consumption seems like the sole dominion of the hyper-informed, reporters, politicians... but we firmly believe it is not and our current obsession is to reach more people and more diverse audiences."
A Google and Firefox plug-in that alerts users entering any website or content identified as unreliable, and a community database for users to verify information are just two of the tools that Maldita.es has built for its users. 
"Disinformation poses an enormous risk for democratic institutions and boosts polarisation, so I think we are fighting the good fight and making the world a better place," says Hernández-Echevarría.

Making the truth accessible to all: Teyit (Turkey) 
Following a spate of deadly shootings and suicide bomb attacks in Turkey between 2014 and 2016, photos began to circulate accusing innocent people of being terrorists.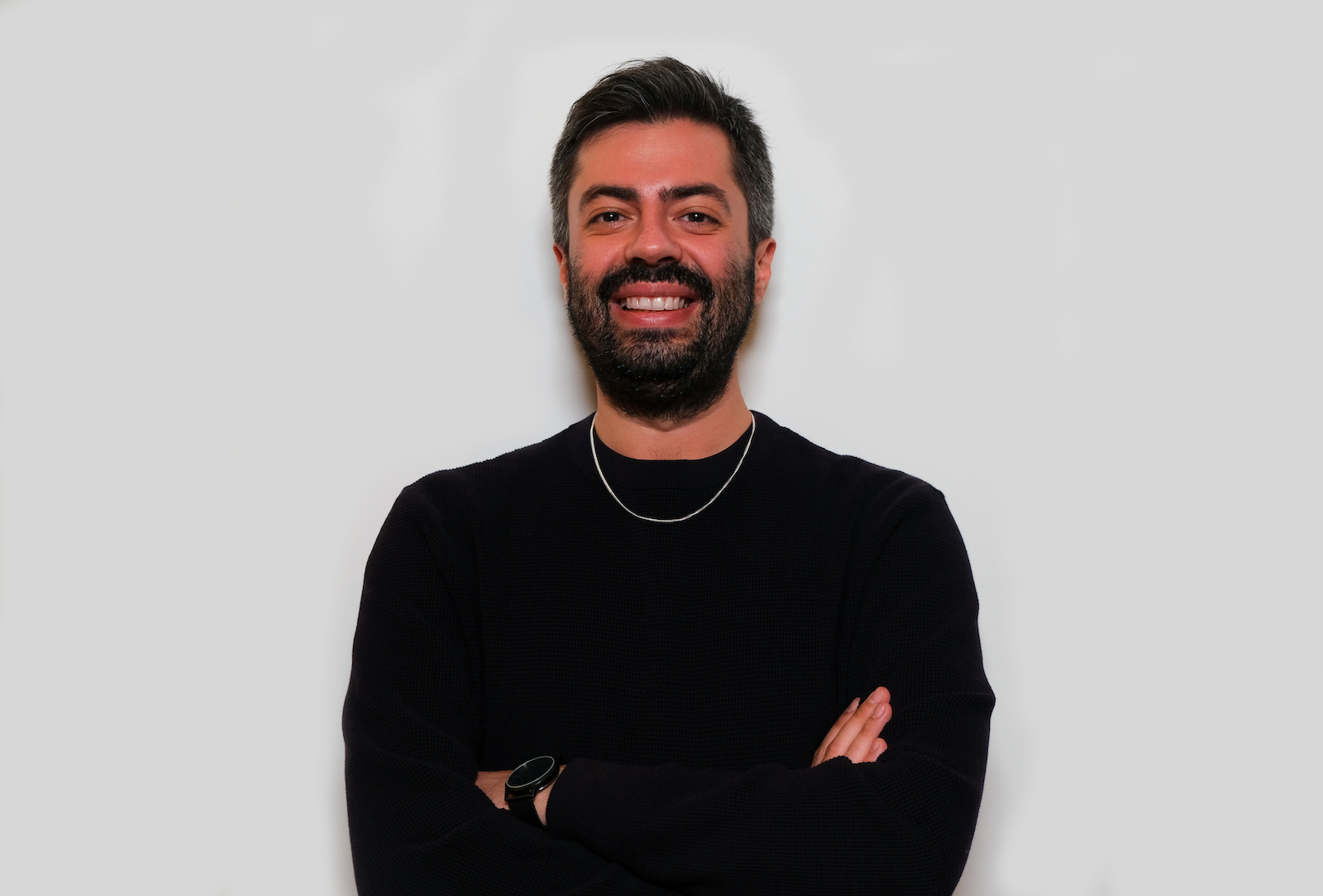 "Crisis situations always make fake news spread easier," says Mehmet Atakan Foça (pictured), founder of Teyit, a social enterprise providing fact-checking services in Turkey.
Founded in 2016, Teyit has created an incubation programme to support information and media enterprises to respond to misinformation. It has also provided fact-checking services for tech giants Facebook and TikTok.
Crisis situations always make fake news spread easier
Selling these services, as well as crowdfunding, grants and training fees have made Teyit a profitable business. In a recent effort to further diversify its revenue streams, Teyit's creative department was spun off into a for-profit sister organisation, Fayn, whose profits are funnelled into the social enterprise.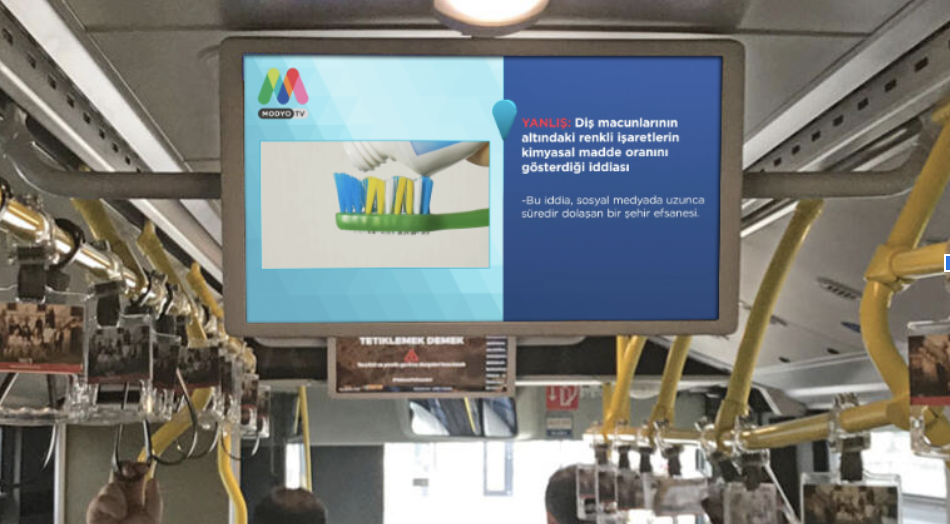 Atakan Foça says anyone who consumes inaccurate information can make false decisions. To make its information accessible to people from different backgrounds, particularly older generations, Teyit's short fact-checking videos are shown on public transport in Istanbul, Turkey's largest city. It also has a partnership with one of the largest TV broadcasters in the country, which screens three videos per day related to Covid-19, warning people about false claims and giving tips on how to verify information. 
Teyit has itself been the target of false claims. People who Atakan Foça calls "misinformation offenders" have wrongly claimed Teyit is connected to the Bill and Melinda Gates Foundation, which is at the centre of various coronavirus conspiracy theories.
Teyit's response? "Our communication strategy with society is not reactive," explains Atakan Foça. Instead, they publish transparent information on financials and operations. "We don't want to feed the trolls by answering every conspiracy question."
Blending artificial intelligence with human nuance: Logically (UK) 
Political polarisation appeared to be at a peak in 2016. The Brexit debate in the UK and the presidential election in the US both saw campaigners using highly targeted and often misleading information in their fight to win votes.
Lyric Jain felt there was a widespread desire for reliable information and in 2017, founded UK-based Logically in response. He was no stranger to the real harm that misinformation can cause – his grandmother, who was suffering from cancer, had believed false health information she had seen online and stopped medical treatment from her doctors, ultimately leading to her death.
Jain says mis- and disinformation strategies have become more sophisticated: "Tackling them requires an equally sophisticated response."
The 100-person technology company describes itself as a privately-owned, purpose-driven business on a mission to provide individuals, businesses, publishers, social media platforms and governments with the tools to identify misleading information being shared online. Clients include US federal agencies and the Indian electoral commission. 
Getting ahead of false narratives and intervening early is the only way to arrest the proliferation of widespread misinformation
Its services include threat intelligence, fact-checking services, and investigating misinformation campaign origins. It blends artificial and human intelligence – using technology that can monitor and track content at scale combined with highly trained human fact-checkers who provide more nuanced analyses. "This combination means we can flag harmful content before it becomes widespread," says Jain. 
Early prevention is the critical factor, he explains. "False or controversial information is shared much quicker than any corrections or fact-checks. And often by the time you're able to correct it, people have moved on and it's difficult to shift them from held beliefs."
"Getting ahead of false narratives and intervening early is the only way we're going to be able to arrest the proliferation of widespread misinformation," he adds.
More fact-checkers around the world
Some other organisations dedicated to fact-checking include:
Thanks for reading our stories. As an entrepreneur or investor yourself, you'll know that producing quality work doesn't come free. We rely on our subscribers to sustain our journalism – so if you think it's worth having an independent, specialist media platform that covers social enterprise stories, please consider subscribing. You'll also be buying social: Pioneers Post is a social enterprise itself, reinvesting all our profits into helping you do good business, better.