Ebay creates 'multi-million pound' social enterprise shopfront 
Online marketplace eBay is creating a dedicated shopfront to encourage its 29 million UK customers to buy social.
The "multi-million pound" eBay for Change programme, a partnership with Social Enterprise UK and the World Fair Trade Organisation, aims to have a positive impact on thousands of jobs and livelihoods across the UK over the next three years. 
Up to 50 businesses will start trading on the hub in the coming months, with the number set to "grow significantly" in future. Participating enterprises will benefit from zero fees, one-to-one digital skills training and "a significant marketing investment" to attract buyers.
Social enterprise sellers taking part in the three-year programme include Good Wash, Stand4Socks and Glow.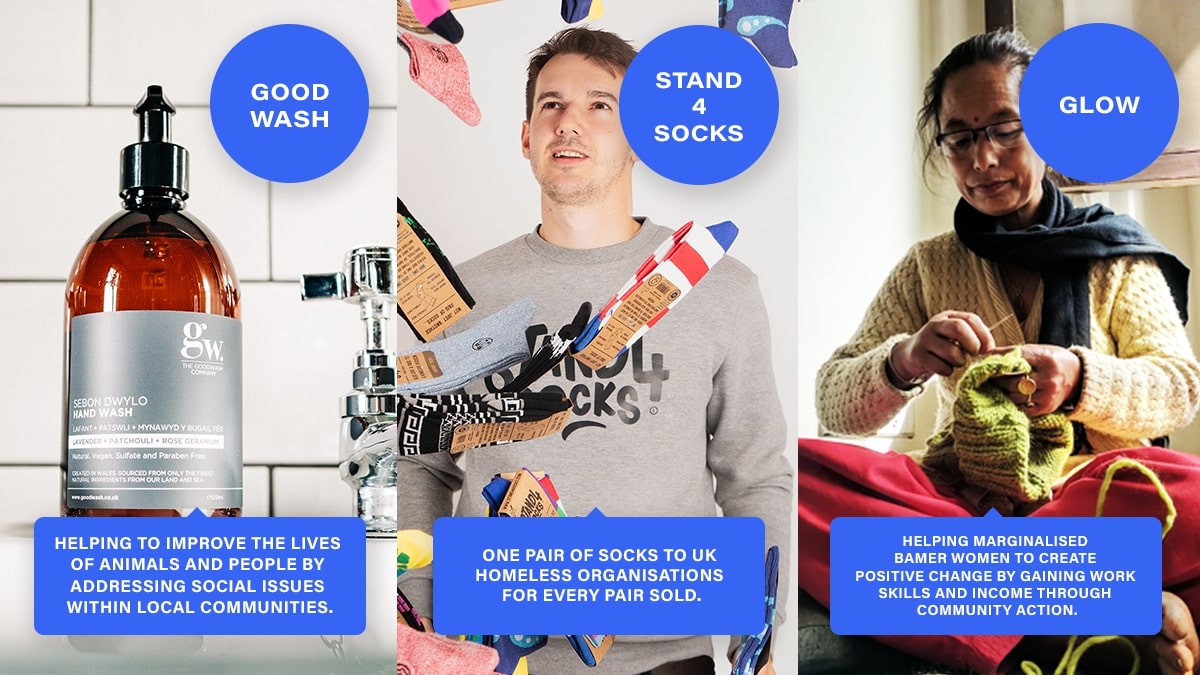 Some 300,000 small businesses are successfully trading on eBay UK, the firm said. One in four UK online shoppers bought something via the website over the 2020 Christmas period, Reuters reported.
In a survey by eBay this month, a third of respondents said supporting businesses that help disadvantaged communities must be prioritised to help the nation recover from the pandemic.
Chris Gale, head of social impact of eBay UK, said the Covid-19 pandemic had exacerbated inequality, and that the company wanted "to be a part of changing that and building a fairer and ultimately more sustainable economy". 
We want to be a part of building a fairer and ultimately more sustainable economy
He added: "We believe that business can be a force for positive change and social enterprises are the living and breathing example of how this can be achieved… Customers are becoming increasingly aware of the impact of where they choose to spend their money – whether it's supporting small businesses or charities. With eBay for Change, customers will receive a great product, as well as the satisfaction that the proceeds from their purchase will make a real difference and support communities."

Ebay UK also announced a new partnership with UnLtd to create the first ecommerce startup programme specifically for early-stage social entrepreneurs. This will provide training, coaching and financial support to 100 UK entrepreneurs to help them grow their businesses and their social impact.
Ebay was founded in 1995 by Pierre Omidyar, who later founded the Omidyar Group, which includes the impact investment firm Omidyar Network. The company's first full-time employee and first president was Jeff Skoll, who created the eBay Foundation and, in 1999, the Skoll Foundation to invest in and support social entrepreneurs.
The California-based firm operates in 190 markets and has 185 million buyers on its marketplace.
Header image: eBay's Berlin office