New 'rules of the game' needed to nurture purpose-led business in Ibero-America
Up to 6% of GDP in Latin America comes from purpose-led firms. These businesses will play an important role in economic recovery that works for all, for example by helping sustain gains in gender equality. But, according to new research in Latin America, Spain and Portugal, such firms – also known as the fourth sector – face significant barriers. They need a "new institutional architecture", experts say: laws, regulations and policies, and even their own legal identity, that support without stifling growth.
Mission-driven businesses in Ibero-America need new policies, laws and regulations if they are to thrive, according to new research by the UN and partners.
Purpose-driven companies and the regulation of the fourth sector in Ibero-America, a research project introduced last week at the conference of esela – The legal network for social impact, calls for more intervention to support the "fourth sector" in Ibero-America, which includes the 22 countries of Latin America, Spain and Portugal.
The project was led by the Ibero-American General Secretariat (SEGIB), the United Nations Development Programme (UNDP) and Canada's International Research Development Centre, and full findings and recommendations will be published in May.
The researchers define the fourth sector as an "economic space" where purpose-led businesses can develop without compromising on their social and environmental objectives. 
Such businesses are not widely understood in the region: creating "a very clear legal definition" for them was "one of the enabling factors" for their recognition by both governments and markets, said Juan Diego Mujica Filippi, academic coordinator of the project, who was moderating last week's event.
Obstacles to development
The research, which started pre-pandemic and ran throughout 2020, is providing research and policy recommendations to eliminate regulatory, financial and cultural obstacles to the development of mission-driven enterprises.
Rebeca Grynspan, secretary-general of SEGIB and former vice-president of Costa Rica, said governments could not achieve the Sustainable Development Goals without working with the private sector. "We cannot act only pre-market and after-market: we need to act in the market." Fourth sector companies were helping to build a new model of sustainable production within the private sector as a core principle, not as an afterthought, she said.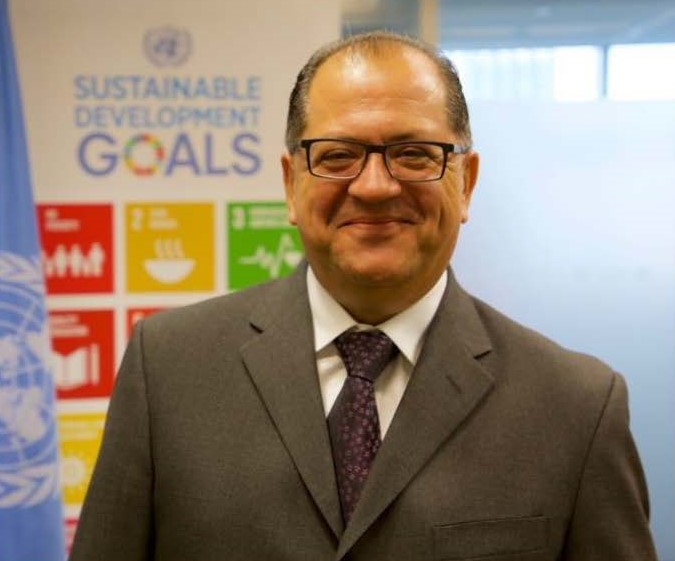 Luis Felipe López Calva (pictured), UNDP's regional director for Latin America and the Caribbean,  said that Latin American countries – though considered "middle income" – had "not been able to consolidate cohesive middle class societies." Covid-19 had amplified problems: low economic growth and productivity, high levels of inequality and exclusion and a lack of trust in institutions.
The joint project was an important tool to find the necessary "engines of recovery", López Calva added. "We need to bring new ways to be productive but at the same time to be more inclusive and more resilient. We need to build institutional architecture for this to happen."
We need to bring new ways to be productive but at the same time to be more inclusive and more resilient
Currently, there were three drivers to the development of the fourth sector, he said: consumption patterns, growing demand from voters for social and environmental action, and investors' appetite for impact investing.
For these trends to continue, institutions would need to adapt, López Calva said. "We don't want these companies to be punished because of fiscal rules or lose competitiveness because of the institutional environment. We rather want to have a governance setting that allows these types of companies to flourish. This is what this project is trying to achieve, and I think that's an important instrument for a recovery to a better normal." 

A clear identity
The key "enabler" for the fourth sector was a clear legal identity for mission-driven businesses, the researchers found. "In Latin America, as high as 6% of GDP has been produced by 'firms with purpose'," López Calva said. "But we need to create a very clear legal definition of what it means [...] and [...] make sure that these companies are not competitively at a disadvantage in the market," he said, adding that they could be given advantages in public procurement, for example.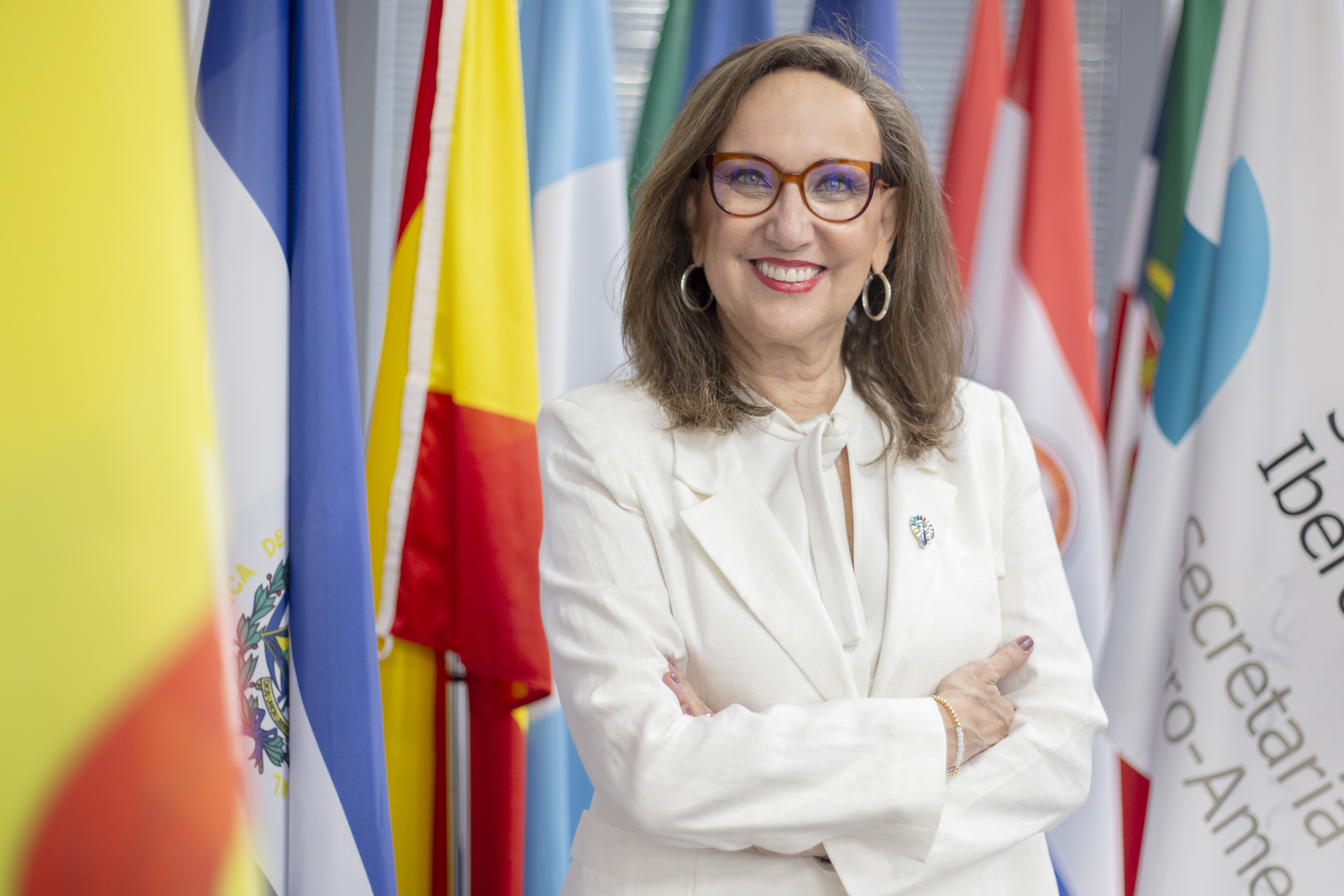 Purpose-led models of doing business emerged from citizens' concerns, Grynspan (pictured) said. Research by the Ibero-American General Secretariat in the region showed that 90% of people surveyed were concerned about the effect of climate change and inequality, 91% believed business models needed to change and 86% thought that companies that have a social impact should be supported either by fiscal policies or advantages in government procurement. The movement was also led by young people, she said, who wanted to "align their values with their work".
"I am optimistic [about] the future of the economy, not 'in spite' of sustainability but because of it," she said.
I am optimistic about the future of the economy, not 'in spite' of sustainability but because of it
Researchers also recommended effective governance as the way out of Latin America's social and economic crisis, López Calva said. This included considering new policies on how to allocate resources, for example. Redefining the "rules of the game" was also important to help the fourth sector thrive: institutional "straitjackets" on for-purpose business should be removed; and informal social norms and beliefs must change, something the pandemic was already prompting as people were more ready to change their behaviour. Finally, the project recommended that a wider range of voices, particularly those of women and young people, be involved in decision making.
A 'stay at home' sentence for women
Fourth-sector businesses could play an important role in tackling gender inequality, for example.
Though it had come a "long way", gender equality in Latin America was still falling short, Grynspan said. Before the pandemic, women's labour participation in Latin America was still 25 percentage points lower than men's;  salaries were 17% lower, adjusted for age and education; and 54% of the female workers in Latin America were employed  in the informal sector. And although women were highly educated – making up the majority of students in Latin American universities – only 13% of board members of publicly-listed companies were female, Grynspan added.
The pandemic risked making things worse, she warned, as 33% of women working in the formal sector had not gone back to work after the pandemic. "The 'stay at home' [slogan] will be a sentence for women to stay at home forever if we do not do something to allow them to reconcile family and work," she said.
Fourth-sector companies were instrumental in tackling this, as many of them were led by women, Grynspan said. "Closing the gap on salaries will do so much to combat inequalities and poverty in the region. There is no other measure that you can think of that will have such an impact."
Pioneers Post is a media partner of the esela Virtual Conference, which continues until 31 March.
Top picture: Brazilian social enterprise Josefinas Colab supports female entrepreneurs who have lost their source of income in 'periferias', Brazil's low-income suburban neighbourhoods (credit: Rafael Moreira)
Thanks for reading Pioneers Post. As an entrepreneur or investor yourself, you'll know that producing quality work doesn't come free. We rely on our subscribers to sustain our journalism – so if you think it's worth having an independent, specialist media platform that covers social enterprise stories, please consider subscribing. You'll also be buying social: Pioneers Post is a social enterprise itself, reinvesting all our profits into helping you do good business, better.