How ousted boss Emmanuel Faber future-proofed Danone's mission
"When you change captain, you don't change the boat." The sacking of Danone's boss Emmanuel Faber, a strong advocate of responsible capitalism, following shareholders' pressure, can be seen as a vote of no-confidence in his commitment to do business for good. But the company's legal status will make it difficult for new executives to change course on sustainability, making the case for institutionalising purpose as a safeguard against ill-intended investors.
"Without social justice, the economy is dead." These were the words of Emmanuel Faber, in a 2016 speech to graduates at the Haute Ecole du Commerce, arguably the most prestigious business school in France.
Faber, a champion of environmental, social and governance (ESG) and responsible capitalism, is the former chairman and CEO of Danone, who was ousted a few weeks ago by the company's board following pressure from some shareholders. 
Investors said poor performance and bad governance were the reasons why they wanted Faber out; but within hours, his removal was described as a symbol of the failure of the new movement towards 'stakeholder capitalism'.
Danone has a long history of doing business for good: its former CEO Antoine Riboud, seen as a pioneer of responsible business, committed the company to a double-mission – social as well as economic – back in 1972, saying that it was clear that "growth should no longer be an end in itself, but rather a tool used to serve the quality of life without ever being detrimental to it". 
In June 2020, in line with this tradition, Danone, under Faber's leadership, became an entreprise à mission, a status for purpose-led businesses recognised in French law since 2019, that requires a company to enshrine its mission and its social and environmental goals in its articles of association. The former CEO convinced 99.4% of the €40bn-worth publicly listed company's shareholders to vote in favour of the change.
Meanwhile, 32 of Danone's entities have now earned B Corp certification and the company is aiming to become fully accredited in 2025.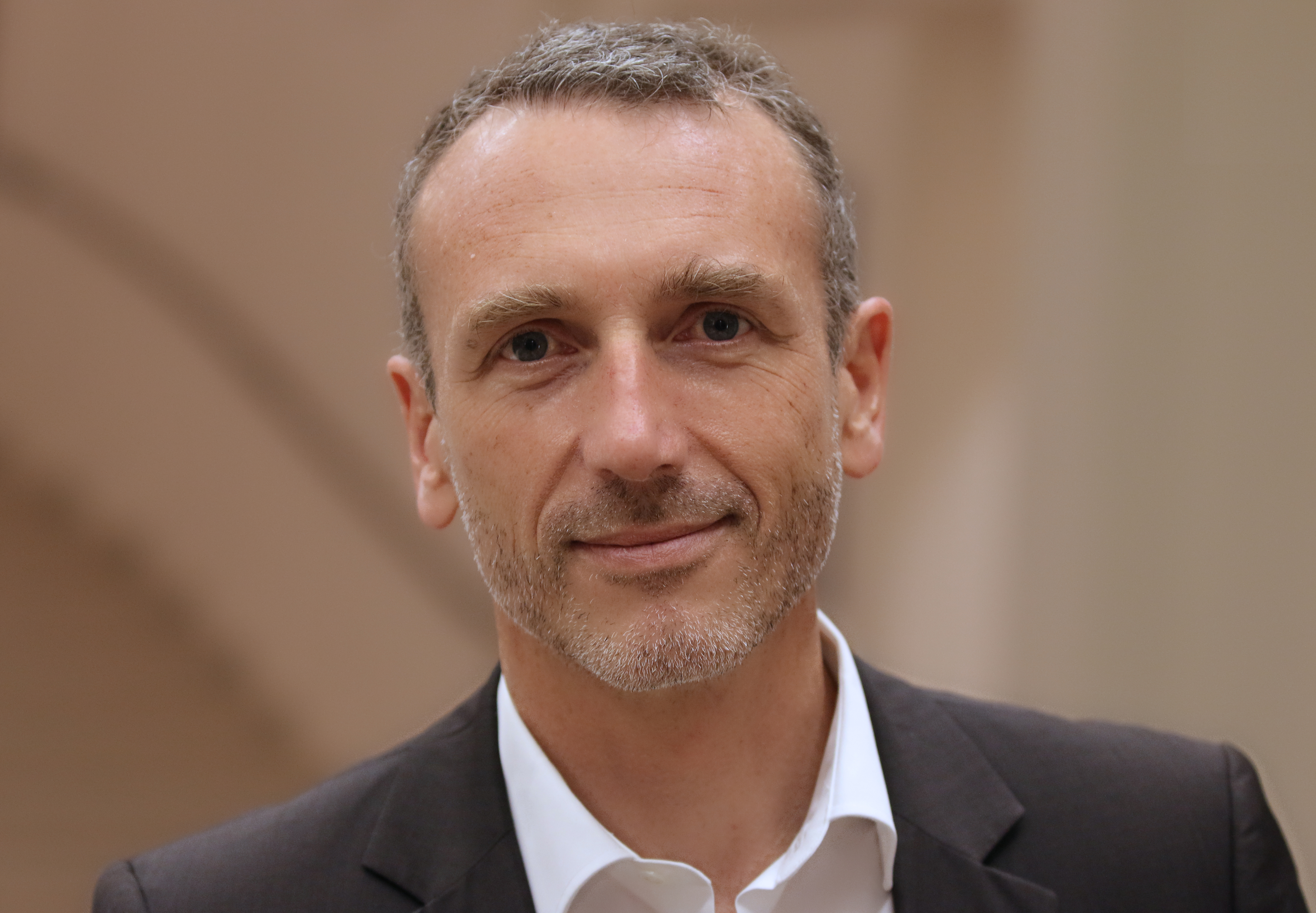 Above: Emmanuel Faber in 2014 (Wikimedia Commons)
But Danone, which counts Evian mineral water, Activia yogurts and baby formula Aptamil among its flagship brands, was badly hit by the Covid-19 crisis – notably its bottled water business as demand from the hospitality industry plummeted. In the autumn, Faber had to start a major overhaul of the company, cutting 2,000 jobs (2% of Danone's workforce) and putting forward a new strategy. But a small activist hedge fund started lobbying against him, soon followed by investor Artisan Partners, which claims to own more than 3% of the company. Faber was removed by the board on 15 March.
Even though the tensions had been building up for months, "it was still a shock", says Saskia Bruysten, who co-founded Yunus Social Business with Nobel Prize winner Muhammad Yunus. Yunus himself worked closely with Danone to build a social business which sells fortified yogurts for children at risk of malnutrition in Bangladesh. 
It sends the wrong signal, an alarming signal, especially for the ones that don't look into the details
"It sends the wrong signal, an alarming signal, especially for the ones that don't look into the details," Bruysten tells Pioneers Post. "It sends a signal that, if you focus on social and environmental topics, you're going to be kicked out by an activist… But it's just a signal. One should not interpret this as 'ESG is dead', quite the opposite."
While she finds it "scandalous" that an activist fund which she describes as a "microscopic investor" can have such an effect on a company and its stakeholders just by "being very loud and making a big fuss", Bruysten says it is important not to associate Faber's ousting with an immediate change of direction on ESG policy (ESG criteria are used to demonstrate a company's efforts towards sustainability). 
Beware hot takes
For Emery Jacquillat, head of the Communauté des Entreprises à Mission, an association representing entreprises à mission in France, and CEO of e-commerce company Camif, itself an enterprise à mission and a certified B Corp since 2015, Danone's mission is "absolutely not called into question" following Faber's removal. 
"What happened, sadly for Faber, is what happens in many big companies, listed or not: the CEO and the board were no longer aligned," Jacquillat tells Pioneers Post. "It was a crisis of governance that had been in the making for some time. It was a disagreement on Faber's strategy and his method." 
But because Danone is very prominent, many ESG sceptics – those who "don't want to move, who resist change, who pretend to not understand" – jumped on the opportunity to shout "we told you so: it was never going to work", Jacquillat says. "It's got nothing to do with this," he adds, pointing out that Gilles Schnepp, Faber's successor as chair of the board who will lead the search for a new CEO, sent a note to employees reaffirming his commitment to Danone's entreprise à mission status.
"Beware hot takes. One should not rush to conclusions," Jacquillat says. There simply was a divergence on strategy that crystallised around Faber's character. "It's not activist funds that saw Faber off, it's the board. However loud it is, a fund cannot get rid of a CEO. Here, the problem was that Faber had lost the trust of the board."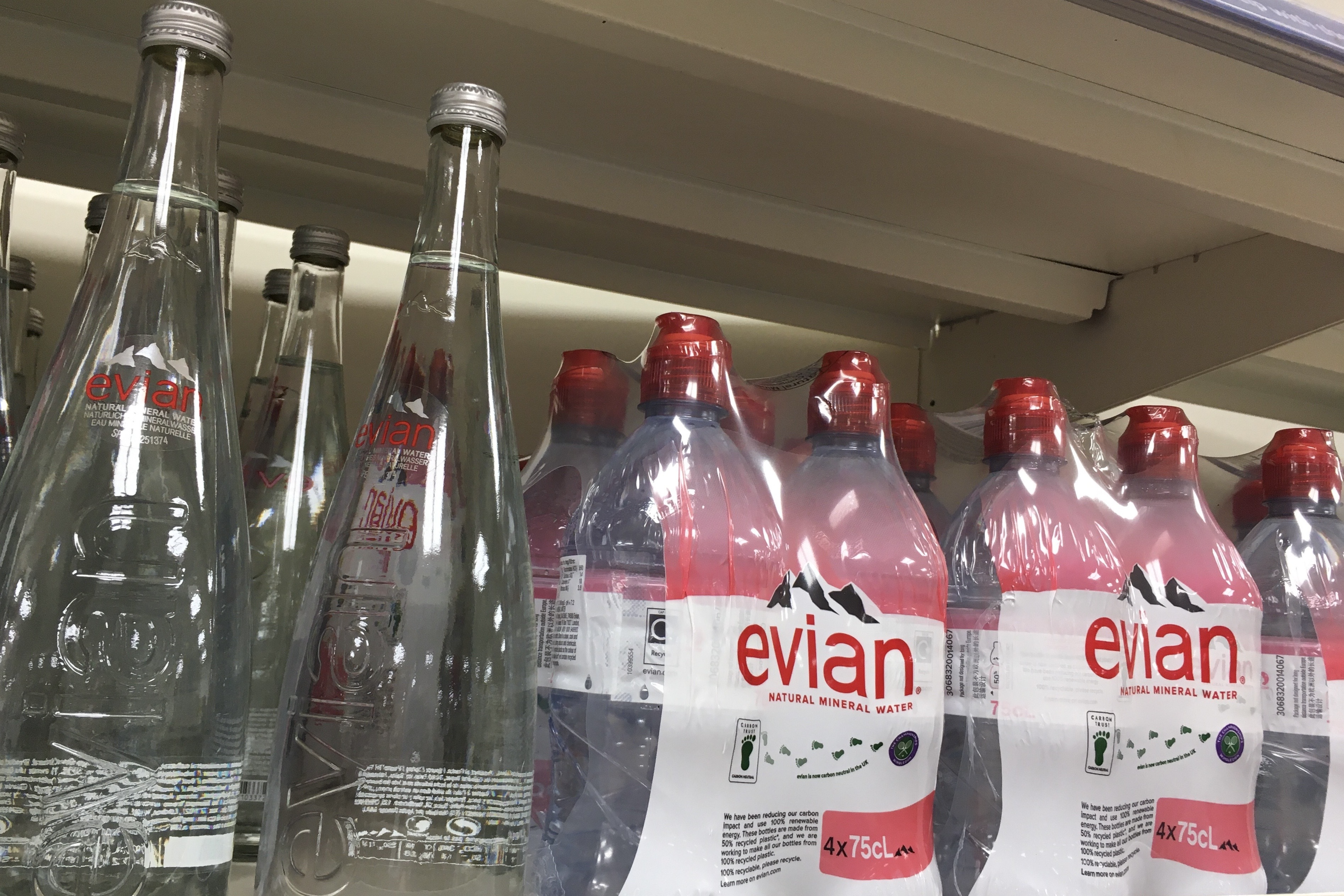 Above: Danone's mineral water business was badly hit during the Covid-19 crisis
Jacquillat also brushes off talks that the Danone saga could put off businesses from seeking to become an entreprise à mission or a B Corp. "These are long-term processes – becoming an entreprise à mission doesn't happen from one day to the other," he says. Even Covid-19, he points out, didn't lead to companies suspending their journey to formalise their mission. Although a new phenomenon (the Loi Pacte, introducing the new status, was first implemented in January 2020) the number of entreprises à mission has trebled in the past six months, to 145. 
"And I haven't heard anyone say, 'I was working on this project and it stopped because of Danone'," Jacquillat adds. "That would be ridiculous."
It would be a mistake to judge Danone's performance only after a few months, Jacquillat says. "Let's look at how the new CEO will proceed and how they will achieve the mission objectives," he says. One needs to stop looking at quarterly results and start considering things in the long term – only in four or five years will it be possible to assess whether Danone has succeeded, he adds.
Talking from his own experience, Jacquillat points out that Camif grew by 44% in 2020, and that it was the result of more than a decade of engagement, which started long before the Loi Pacte was introduced in France. The e-commerce company boycotted Black Friday for the first time in 2017, startling its shareholders at the time (it was like doing "profit strike", Jacquillat says) but it built the consumer trust and engagement that is making a difference today.

Future-proofed
Listed companies are inevitably vulnerable to activists, Bruysten says, for the simple reason that they don't choose their shareholders – unlike a privately-held enterprise. 
Companies need to institutionalise their purpose to make it harder for activists or new executives to reverse track, she says – something Faber achieved by making Danone an enterprise à mission. To ensure a long-term transformation, one must "institutionalise it, rather than leaving it dependent on people," she says. "Key performance indicators, long-term incentive plans, feedback systems, legal structures: institutionalise those as much as you can, so they cannot just be changed again by the next board or the next CEO."
The status of entreprise à mission requires the company to write its mission goals in its articles of association, and to create a system of governance – a 'mission committee' that assesses whether the company is fulfilling its goals. Another, independent third party will also assess whether the company is achieving its mission goals. This whole process requires shareholders' support, which is an opportunity to make sure they are aligned with the company's purpose, according to Jacquillat – once this is completed, it is unlikely that the company would row back.
Danone's mission has been future-proofed by the fact the entreprise à mission status has been massively voted through by shareholders... it will become a textbook case
Many remain cautious about what will come next. Pascal Lamy, former World Trade Organisation chief and head of Danone's mission committee, said in an interview with broadcaster BFM TV that  he was "hoping" the "change of leadership didn't mean a change of course", but warned that he may resign if the latter were to happen.
But giving up the entreprise à mission status would require the backing of two-thirds of shareholders, which is highly unlikely in the case of Danone, since more than 99% of them voted in favour of the status last year. The mission being embedded in the company's articles also makes it a lot harder to remove, Jacquillat says. 
"When you change captain, you don't change the boat," he adds. "They've changed the boss but not the mission of the company, which has instead been future-proofed by the fact the entreprise à mission status has been massively voted through by shareholders. 
"This gave a permanence to the Danone project. It will become a textbook case."
Thanks for reading Pioneers Post. As an entrepreneur or investor yourself, you'll know that producing quality work doesn't come free. We rely on our subscribers to sustain our journalism – so if you think it's worth having an independent, specialist media platform that covers social enterprise stories, please consider subscribing. You'll also be buying social: Pioneers Post is a social enterprise itself, reinvesting all our profits into helping you do good business, better.