Impact Finance Bulletin: Kiva Capital Management announces final close of refugee investment fund at $32m
Our regular impact finance bulletin brings you the latest funds, deals and programmes in the world of investing for good. Read on for our selection of impact investment headlines from the past month.

Global: Kiva Capital Management closes refugee investment fund at $32.5m
Kiva Capital Management, the impact-first fund management subsidiary of nonprofit microlending platform Kiva.org, announced today the final close of the $32.5m Kiva Refugee Investment Fund (KRIF).
The KRIF will invest in microfinance organisations in 13 countries in the Middle East, Africa and Latin America, expanding access to financing, financial literacy training and business development to refugees and internally displaced people. 
Chad Sterbenz, Kiva Capital's chief investment officer, said its impact could reach far beyond the $32.5m: "Our goal is for this fund to de-risk and promote the idea of financial inclusion for fragile communities as not only the right thing to do morally but also economically." 
Our goal is for this fund to de-risk and promote the idea of financial inclusion for fragile communities as the right thing to do 
KRIF is backed among others by the Soros Economic Development Fund, ImpactAssets, Ceniarth, Tiedemann Advisors and The Shapiro Family Foundation. The US Development Finance Corporation (formerly OPIC) and Mercy Investment Services also provided "significant financing" to the fund.
Catherine Cax, director of investments at the Soros Economic Development Fund, the impact investment arm of the Open Society Foundations, described Kiva's work to promote financial inclusion for refugees as "pioneering". She added: "Our hope is that together we can lay the foundation for attracting more institutional capital, to scale up the provision of affordable and responsible financial products for displaced populations."
Scotland: £30m Third Sector Growth Fund to cement nation's 'world-leading position' in social enterprise
The Scottish government announced a new £30m Third Sector Growth Fund. 
It has three elements: the £15m Social Catalyst Fund, to offer loans that can be repaid based on turnover, the £10m Circular Economy Fund, to lend to charities and social enterprises operating in the circular economy or to environmental projects, and the £5m Social Impact Venture Portfolio, to make equity investments into mission-driven businesses.
The Scottish government's Communities Secretary Aileen Campbell said: "This new fund will focus on those organisations with the potential to grow, contributing to jobs and making a positive contribution to our communities and the wellbeing economy.  It also goes some way towards our commitment to explore other strands of social investment, including capital loans, to build upon Scotland's world-leading position in social enterprise.
"The fund will help this sector to ensure that it not only supports our communities, but is at the very forefront of our recovery, leading our communities and our country through recovery."
Social Investment Scotland will manage the Circular Economy Fund and the Impact Investment Partnership Scotland, an entity owned equally by Firstport and Social Enterprise Scotland, will manage the Social Catalyst Fund. 
The Growth fund is part of the Scottish government's 2021-2024 Social Enterprise Action Plan, also announced in March, which is to provide additional funding:
Doubling funding to £2m to ensure that by 2024 every schoolchild can engage with a social enterprise project
£1.5m to build on the Adapt and Thrive programme, which helps community organisations wanting to diversify their income streams
£1.5m to help social enterprise expand into international markets, with a focus on emerging economies in Africa and south-east Asia
Read more about Scotland's Social Enterprise Action Plan on Pioneers Post.

USA: Ford Foundation kickstarts Black Feminist Fund with $15m from social bond raise 
The New York-headquartered Ford Foundation has committed $15m in seed funding to help launch a new philanthropic fund, the Black Feminist Fund – claimed to be the first global fund to address issues faced by Black women.
The money comes from the foundation's social bond, launched in 2020 in response to the pandemic in a bid to double its grantmaking from approximately $550m per year to more than $1bn.
Ford Foundation president Darren Walker said women, especially women of colour, were "bearing the brunt" of the pandemic and its consequences, and that those most impacted were also "the ones leading transformative movements that create positive change in our communities".
We are proud to support the incredible leaders behind the Black Feminist Fund as they launch this one-of-a-kind venture and urge others to join us 
He added: "We are proud to support the incredible leaders behind the Black Feminist Fund as they launch this one-of-a-kind venture and urge others to join us."
The Black Feminist Fund was created and is led by Black feminists and aims to help strengthen such movements and to connect Black women donors to grassroots Black feminist civil society. It is aiming to raise $100m in its first year, and will give grants to organisations in Africa, North America, Latin America, the Caribbean and Europe whose work benefits and engages Black women, girls, trans, intersex and gender non-conforming people.
UK: Big Issue Invest backs Sport England to help 6,000 young people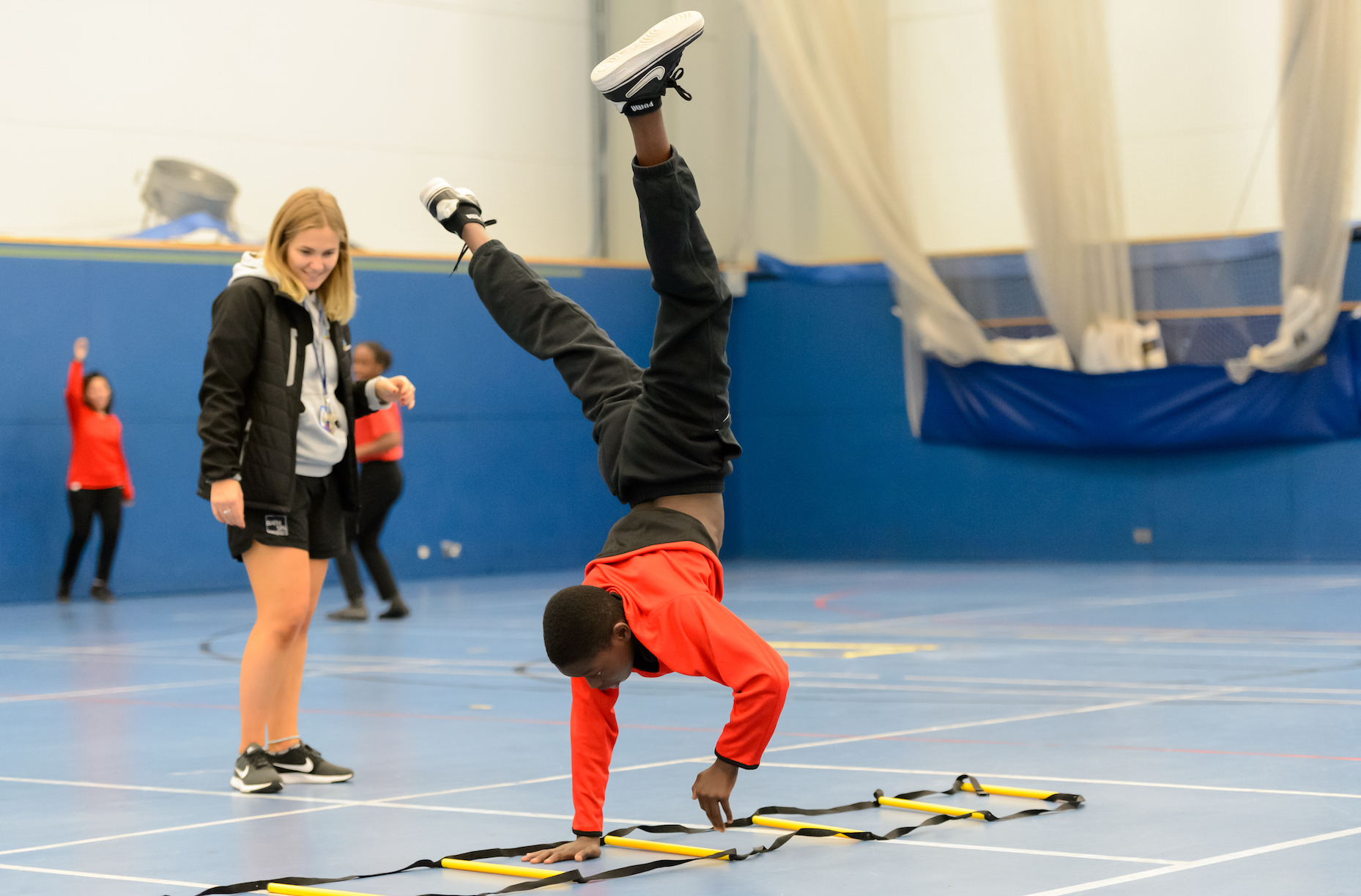 Above: The Chances Programme aims to improve the prospects of 8-17 year-olds over the next three years (credit: Sport England)
Big Issue Invest is investing £1.25m into a programme that will support more than 6,000 disadvantaged young people in the UK with sports and other activities. 
The Chances Programme, developed by Big Issue Invest with research and technology company Substance, the government's Life Chances Fund and public body Sport England, aims to improve the prospects of 8-17 year-olds over the next three years. It will target people from low socio-economic backgrounds, with an offending record or low school attendance. It will offer sport plus activities such as martial arts, dance, social action projects, photography and expeditions. 
Big Issue Invest's capital comes from its Outcomes Investment Fund, set up with £10m from Big Society Capital. 
Tim Hollingsworth, CEO of Sport England, said: "This is an exciting project using physical activity to build happier and more productive lives and we are really proud to be a part of it. The social impact bond model used for this project embodies the values of collaboration and innovation that we wish to live by in our new strategy, and this new model represents an excellent opportunity to diversify and develop our investment approach."
Big Issue Invest has also invested £180,000 into Scottish nonprofit helpline, Advice Direct Scotland, to support vulnerable people with advice, training and volunteering opportunities.
UK: Community platform Neighbourly raises £3m from Guinness Asset Management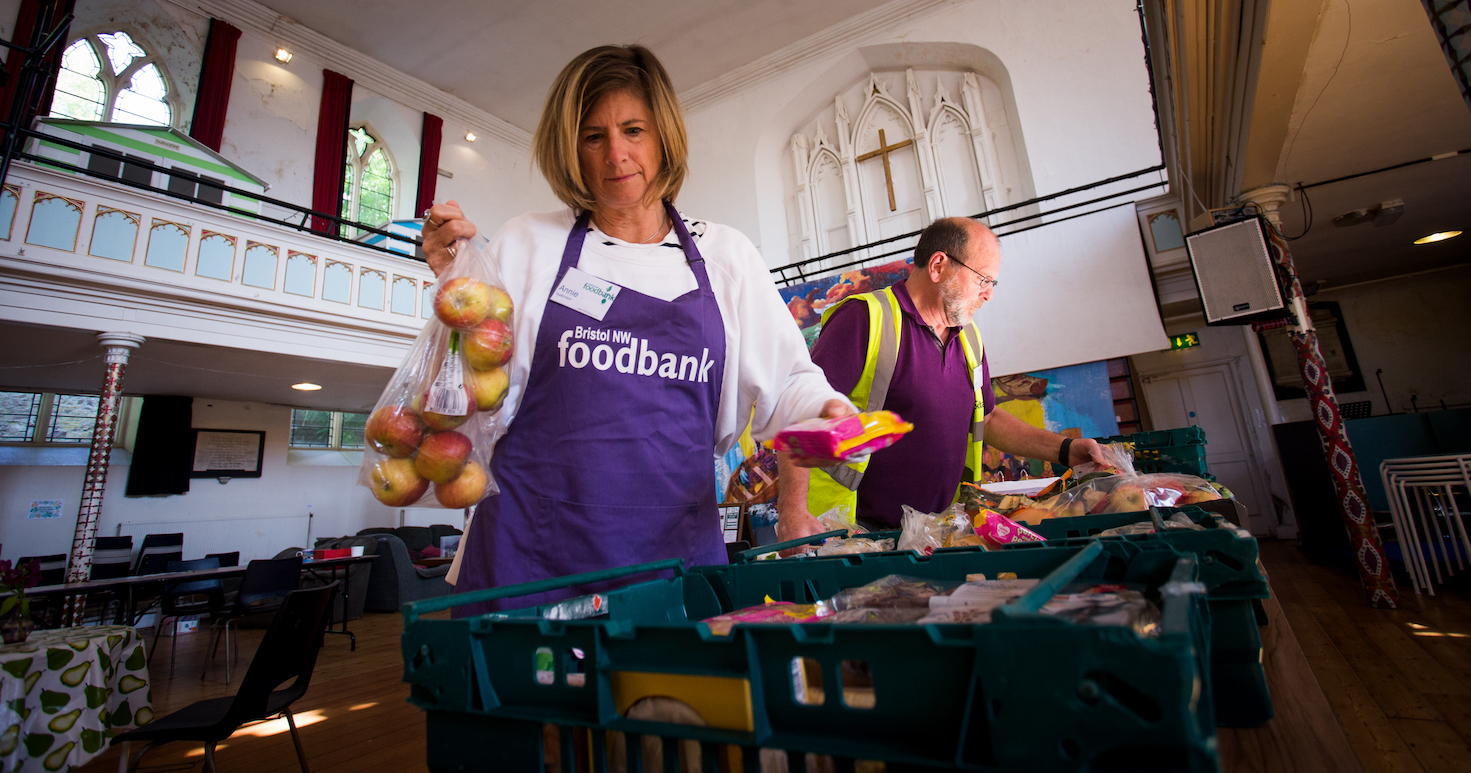 Above: Neighbourly connects businesses with good causes across the UK and Ireland to enable volunteering, redistribution of surplus products and funding
Community investment and engagement platform Neighbourly has secured £3m of series A funding from London-based Guinness Asset Management.
Neighbourly, one of the UK's first B Corporations, connects businesses with vetted local charities and good causes across the UK and Ireland to enable volunteering, redistribution of surplus products and grant funding. It has worked with corporates including Aldi, M&S, Lidl, Danone, M&G Investments, Cadent and RSA Insurance, helping to distribute £13m in microgrants and deliver 70,000 hours of employee volunteering time. 
Neighbourly says it has seen a "significant" increase in demand over the past 18 months from businesses wanting to have a positive impact on local communities.
The investment will help Neighbourly to accelerate product development, expand the team and respond to demand for international expansion. 
Ashley Abrahams, fund manager at Guinness Asset Management, who will join the board of directors alongside the existing team, said: "Neighbourly has a unique proposition that can make a real difference to local community engagement, is ideally placed to address key components of the corporate ESG agenda and help businesses deliver long-term sustainable growth that is beneficial for all stakeholders… we very much look forward to working with them as they embark on the next stage of their growth."
Guinness manages over £3bn for institutional and retail investors and since 2010 has raised and invested over £200m into more than 100 companies across its EIS (enterprise investment scheme) portfolios.
Africa/Asia: $500m deal between Leapfrog and Temasek marks 'new level of scale' for global impact investing 
A new partnership struck by Australia-based impact investment group LeapFrog Investments reflects a "new level of scale" for impact investing, according to industry leaders.
Singapore state-backed investment company Temasek has announced a US$500m deal with LeapFrog, which backs businesses in Africa and Asia. The partners claim it is the largest ever single commitment to an impact investor. 
The strategic partnership will take the form of a multi-fund investment by Temasek to anchor LeapFrog's future funds. Temasek will also take a minority stake in LeapFrog and provide growth capital to support the expansion of the LeapFrog team and investment capabilities, and will take one non-executive seat on LeapFrog's management board. 
Amit Bouri, CEO and co-founder of the Global Impact Investing Network, said the commitment reflected "a new level of scale for the global impact investing industry". 
Read the full story on Pioneers Post.
England: Social prescribing fund backs 37 community projects
Thirty-seven voluntary, community, faith and social enterprise groups have secured grants of up to £50,000 each for local projects, as part of a £1.8m fund that aims to "unleash the power of social prescribing" to help communities recover from the impact of Covid-19. 
The funding comes from the Thriving Communities Programme, a partnership between the National Academy for Social Prescribing, Arts Council England, Historic England and Natural England, NHS England and Improvement, Sport England, the Money and Pensions Service, and NHS Charities Together.
The National Academy for Social Prescribing was created in late 2019 to promote social prescribing – when health professionals prescribe patients with things like volunteering, arts, gardening, cookery or sports.
The funding will connect people with local activities that can help them live healthier, happier lives
Projects funded under this round of funding include singing for lung health, heritage trails, drama workshops and cycling trips, and aim to reach more than 8,000 people across England in total.
Nicola Gitsham, head of social prescribing at NHS England, said people's emotional and physical wellbeing had been "badly affected by social and practical issues" due to the pandemic, and that the new funding would create "more opportunities to connect people with local activities that can help them live healthier, happier lives".
England's National Academy is working with a number of international organisations to establish a Global Social Prescribing Alliance to promote the model globally.
UK: London Mayor Sadiq Khan backs Resonance-led 'Everyone In' homelessness fund
Social investment firm Resonance has launched a £15m property fund to help meet increasing demand to house rough sleepers in London.
The Everyone In fund will buy 50 affordable homes in the capital – to house an estimated 200 people over the lifetime of the fund – and lease them to social landlord and charity Nacro, which will also provide other support services to tenants.
Resonance has secured initial investment from Big Society Capital (£7.5m) and Greater London Authority (£5m).
Mayor of London, Sadiq Khan, said austerity and the economic crisis created by the pandemic had pushed "far too many people" onto the street or into temporary accommodation.
There is a historic opportunity to help prevent a return to the streets
"My teams and their charity partners are working around the clock to help the most vulnerable people to work towards a life off the street – but this is only possible if there is high quality, affordable accommodation available at the end of their journey. The work being carried out by Resonance and Nacro will create the homes our fellow Londoners deserve and ensure they have access to the support they need to rebuild their lives."
The fund follows a rise in rough sleeping over the last year in London, and the emergency measures that saw nearly 15,000 people being temporarily accommodated in hotels to protect them from the risk of Covid-19. 
John Williams, investment director and head of property funds at Resonance, said there was now "a historic opportunity to help prevent a return to the streets by providing a better way forward".
England: Power to Change gets £20m from Lottery, extended for 5 years
Power to Change, the independent trust that supports community businesses in England, is to extend its operations for another five years, thanks to a £20m cash injection from the National Lottery Community Fund.
The trust, which was created as a time-limited spend-down trust six years ago, was due to end activities in 2022. The initial £150m endowment it received from the same fund in 2015 enabled it to invest £86m to date in community businesses, defined as those led by the local community and trading for community benefit.
Power to Change will have to operate at a reduced scale, as the funding for the additional five years is much smaller than the first endowment. It will reduce employee numbers from 50 to 35 full-time positions, and decrease its direct grant-making to around £10m a year. 
Read the full story on Pioneers Post.
Scotland: SIS makes £1m loan to Edinburgh Printmakers
Social Investment Scotland has agreed a loan of almost £1m to arts charity Edinburgh Printmakers.
Founded in 1967 as the first open access studio in the UK, the charity now offers one of the largest printmaking facilities for artists in Europe. It also provides low-cost spaces for creative use across Scotland, and partners with UnLtd to run a funding and support programme for creative social entrepreneurs. 
The charity will use the £959,000 loan to expand the variety and scale of services it offers to communities across Scotland, including growing its education programmes and providing new residencies for artists. 
Read the full story on Pioneers Post.
More programmes and funds in brief
Global: Aberdeen Standard Investments and PIMCO are among 22 asset owners, with a cumulative $1.2tn of assets, which have committed to achieve net zero alignment by 2050 or sooner, following the launch of the Net Zero Investment Framework by the Institutional Investors Group on Climate Change (IIGCC). 
Global: JP Morgan Private Bank announced the final closing of its Global Impact Fund at more than $150m. Investments will focus on inclusive growth, climate solutions and health and wellness. 
Africa: The African Enterprise Challenge Fund has launched a US$1.2m Innovation Fund, focused on renewable energy and open to businesses and entrepreneurs in Burkina Faso, Ethiopia, Kenya, Liberia, Mali, Mozambique and Zimbabwe. Read more on Disrupt Africa. 
US: Everytable, a Los Angeles-based social enterprise seeking to end food inequality, has started a new fundraising campaign, aiming to raise $10m to fund its expansion in Los Angeles County and New York City.
Scotland: Foundation Scotland, one of the nation's largest charitable foundations, has dedicated £20m of its endowment to an impact investment portfolio, Civil Society News reported.
UK: Socially responsible business lender Unity Trust Bank has reported a record rise in net lending (+26%) and customer deposits (+29%) in the past year.
UK: The Charities Aid Foundation has distributed £19.3m in grants from its resilience fund to 647 organisations as of 15 March. The fund aims to help charitable organisations in England that support the people hardest hit by Covid-19.
UK: Ethical investment crowdfunding platform Abundance Investment Ltd and gas distribution network Northern Gas Networks have launched a green bond to fund a pipeline upgrade to make the gas networks hydrogen-ready and reduce carbon emissions.
More deals in brief
Thanks for reading Pioneers Post. As an entrepreneur or investor yourself, you'll know that producing quality work doesn't come free. We rely on our subscribers to sustain our journalism – so if you think it's worth having an independent, specialist media platform that covers social enterprise stories, please consider subscribing. You'll also be buying social: Pioneers Post is a social enterprise itself, reinvesting all our profits into helping you do good business, better.