Number of French mission businesses jumps by 42% in five months
The number of entreprises à mission – purpose-led companies under French law, also known as sociétés à mission – has jumped by 42% since the end of 2020, latest figures show.
The increase was announced at the launch of the latest 'barometer', or state of the sector survey, of the Observatoire des Sociétés à Mission today. The Observatoire, which gathers data on entreprises à mission, is a joint initiative led by the Communauté des Entreprises à Mission, the association representing mission-businesses in France, and researchers from engineering school Mines ParisTech. 
The study shows that there were 154 entreprises à mission at the end of the first quarter of 2021, compared with 124 at the end of 2020. The figure grew to 176 by 25 May, following a number of spring shareholder meetings which enabled additional companies to adopt the status, Kevin Levillain, researcher at Mines ParisTech, said at the launch event this morning.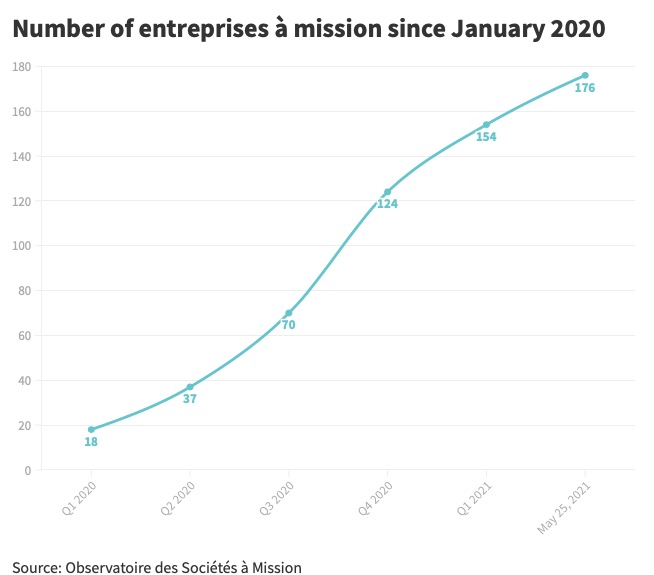 The status of entreprise à mission has been recognised in French law since May 2019. A company wishing to adopt the status is required to write its social and environmental goals in its bylaws, and to create a system of governance – a 'mission committee' that assesses whether the company is fulfilling its goals. An independent third party will also review the company's performance against its mission objectives.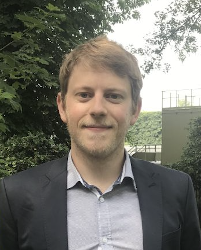 The latest figures confirmed the growth dynamic already observed at the end of last year (there was a 77 % increase in the fourth quarter of 2020), Levillain (pictured) said. He added that those now at the forefront of the movement were setting standards for the future and defining what an entreprise à mission should be. "We are still at the pioneer stage," he said.
Enterprises à mission employed 230,000 people at the end of the first quarter 2021, the study shows. This includes employees in France but also those located abroad, meaning that "in fact, the mission spreads beyond France", Anne Mollet, director general of the Communauté des Entreprises à Mission, said at the launch. 

A wide variety of companies
While SMEs with fewer than 50 employees represent 69% of all enterprises à mission, companies with 250 employees or more are increasing their presence. Currently making 13% of the total, they represented 20% of new entreprises à mission in the first quarter of 2021. 
"Their position has strengthened significantly" said Mollet (pictured). There are now three publicly listed enterprises à mission: food giant Danone, renewable energy producer Voltalia and urban developer REALITES.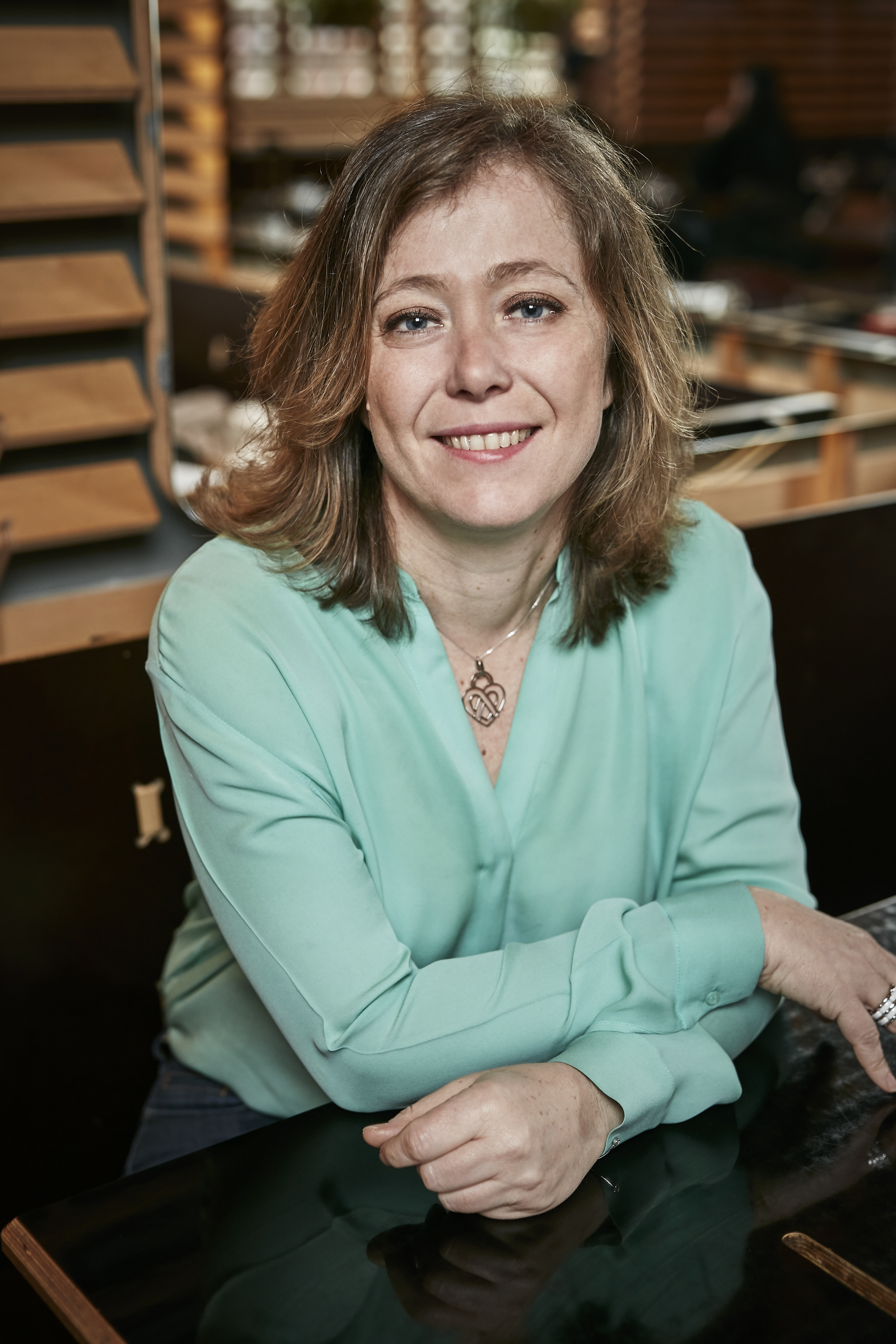 Mission-businesses operate in a variety of sectors, the three biggest ones are finance and insurance (18 companies), social impact consulting (17) and technology (16). The first category includes 10 financial investors, which could have a further impact on their ecosystem and on the companies in their portfolios, Mollet said.
The food and agri-food sectors are also well represented with 13 companies, including Danone. 
Entreprises à mission tend to be young, with 61% created since 2010, including 32 'mission natives' – companies created after 2020 that adopted the status from the outset. 23% of all entreprises à mission were founded before 2000, including some established in the 19th century, such as outdoor garment manufacturer Aigle, founded in 1853.
Other accreditations
Businesses often combine entreprise à mission status with other corporate social responsibility accreditations, the research found: for example, 19 entreprises à mission (12%) are also B Corps, and another 15 are in the process of becoming one. 
B Corp is a private certification of social responsibility for for-profit companies. It is administered by B Lab, an independent non-profit, and can apply to companies worldwide. To become a B Corp, companies are, like entreprises à mission, required to enshrine their purpose in their bylaws or structure. In this way, the B Corp certification can be seen as the private equivalent of the societé à mission.
In Europe, only Italy has a similar status to the enterprise à mission: Società Benefit, which was adopted in law in 2016, and was originally introduced at the initiative of B Lab. Società Benefit is an example of how a legally defined status can overlap with a private accreditation: to remain B Corps, Italian companies are now required to become a Società Benefit within two to four years of their certification.
Picture of Anne Mollet by Benoit Soualle.
Top: view of Paris by Yann Caradec.
Thanks for reading Pioneers Post. As an entrepreneur or investor yourself, you'll know that producing quality work doesn't come free. We rely on our subscribers to sustain our journalism – so if you think it's worth having an independent, specialist media platform that covers social enterprise stories, please consider subscribing. You'll also be buying social: Pioneers Post is a social enterprise itself, reinvesting all our profits into helping you do good business, better.