Why battle for blended finance is top of Access Foundation's to-do list
NEWS ANALYSIS: Long overlooked in an impact investing market focused on returns, blended finance – a mix of grants and loans – has proven its worth for the social sector. But ensuring the model survives will require some effort, and could be Access Foundation's most important role in the second half of its lifetime. 
The independent review of England social investor Access Foundation, published last month, reveals more than the organisation's performance. It shows the journey of a form of investment that has long been snubbed in an impact investing market obsessed with returns: blended finance.
Blended finance – a mix of grants and loans that can be provided to social enterprises and charities that would otherwise struggle to access social investment – has slowly become accepted as a crucial tool for the social sector. Now, the Access review offers tangible proof that the model works. But the organisation is due to be wound up in 2025, and there's no guarantee that something will replace it – nor that the government is ready to pay for it. Securing a flow of subsidy funding remains the hardest challenge for blended finance, and it's not going to go away. 
Access - the Foundation for Social Investment was set up in 2015 for 10 years, with a £60m endowment from the UK government, later receiving an additional £40m from dormant bank accounts. Using blended finance, its mission is to provide small-scale, unsecured lending to social enterprises and charities in England in order to make them resilient and sustainable. 
The social investor manages £62.5m of grants for three blended finance programmes: the Growth Fund, Local Access and Covid-19 Recovery. It also runs the Reach Fund, which awards grants to social ventures to make them investment-ready. 
Access is not the only organisation providing blended finance in the UK, but it does it from a wholesaler position, providing money to intermediary funds that invest in social ventures on the ground. 
Last month's review showed that more than 500 investments were made via the Growth Fund in 2019, representing about 20% of the social investment deals done that year in the UK. 
The average investment was £66,000, close to what Social Enterprise UK reported as the median amount of finance sought by social enterprises in 2019. More than 600 grants were awarded from the Reach Fund, with an average size below £14,000, significantly increasing the reach of social investment to smaller organisations, and 40% of grantees went on to get loan investment.
Access has demonstrated that blended finance can lead to organisational resilience
"Access has demonstrated that blended finance can lead to organisational resilience," says Sir Stuart Etherington, chair of the Oversight Trust, which scrutinises the organisations that receive dormant asset funding and commissioned the independent review. "It clearly stands out that it really does work for small organisations and medium-sized social enterprises and charities," he adds.
One of the key findings of the Access review is the overwhelming consensus on the importance and effectiveness of blended finance for the social sector – a sharp change in zeitgeist since the early days of impact investing in the UK.
Change of narrative
Just over a decade ago, the newly elected Conservative-Liberal Democrat government adopted the idea of using the tools of mainstream finance, such as venture capital, to change the way the social sector worked, and set up Big Society Capital (BSC). 
"The attitude then towards the social sector was 'you need to up your game, we're going to come there with these different techniques and change the way the sector operates, for the better. We're going to make it more disciplined, streamlined and efficient'," Dr Jess Daggers, an academic researcher in social investment and impact investing, explains.
The money that BSC invested had to provide a financial return, something that was not always easy to reconcile with the needs of small social ventures.
"There was a core assumption that venture capital was a viable model for reforming the sector, but there was no reason they should think it would work," Daggers says. "Sector leaders were making the argument, 'we can't take on equity, so how is venture capital going to work for the sector?' But those voices were completely ignored."
That was a massive admission that the original idea didn't work
Daggers says the creation of Access was an admission that there was too much inflexibility in the money that BSC could invest and that a different institution, offering a product better suited to the social sector, was needed. "That was a massive admission that the original idea didn't work," says Daggers. As a result of "reality biting", "that was pretty much a U-turn,'' she adds.
Former minister for civil society Nick Hurd, speaking at the Adebowale Commission in February this year, said that the BSC model, while it achieved its aim to grow the impact investment market overall and bring more capital into purpose-led ventures, was not "attuned to the needs of social enterprises in terms of access to finance".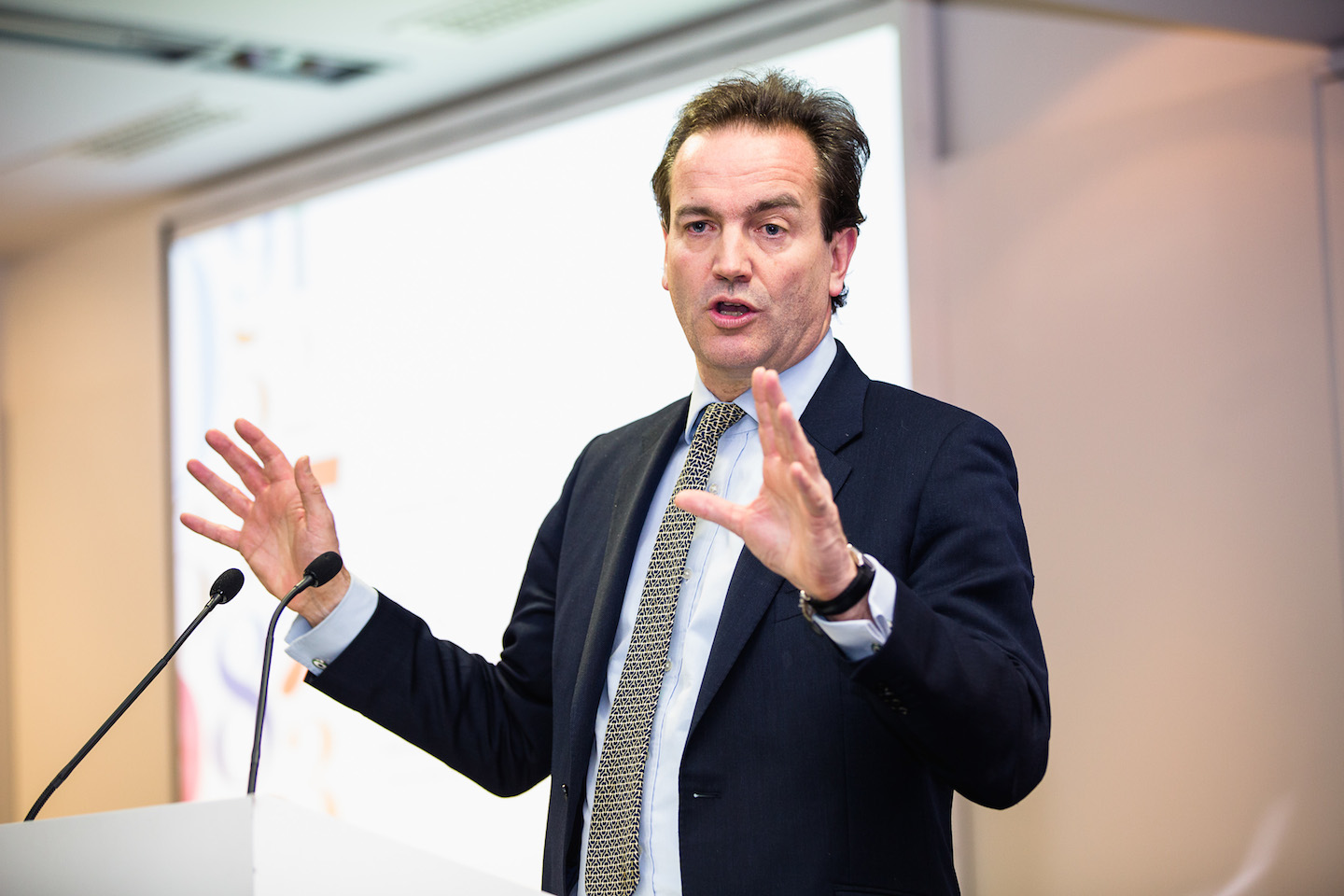 Hurd (pictured), who served under the coalition government between 2010 and 2014, added that the inevitable consequence of the way BSC was set up was that the social investment sector all too often seemed driven by a "determination of what is investable", rather than what the broader social enterprise movement needed. "In hindsight, I wished we had set up [Access] at the start of the journey rather than a few years in," he added.
This year's Access review emphasised this further, finding that grant funding in addition to loans was necessary to balance the "market failure" that would otherwise hinder small social sector organisations. The report said: "In a purely market-driven approach, virtually no financial institutions would routinely make social investments at the small end of the [charity and social enterprise] sector."
Daggers says that comparing the message of this report to the early days of social investment shows "a massive shift from the rhetoric in 2010. This is a significant learning for the global community of people wanting to finance social change – small social enterprises need subsidised capital."
Persuading the government
The blended finance model still faces a substantial challenge: finding subsidies to fund the grant component. For Access, so far, this money has come from a government endowment, dormant bank accounts and, in the case of the Growth Fund, the National Lottery Community Fund. "The next tranche of subsidy is the key unknown: where is that going to come from?" says Seb Elsworth (pictured), CEO of Access.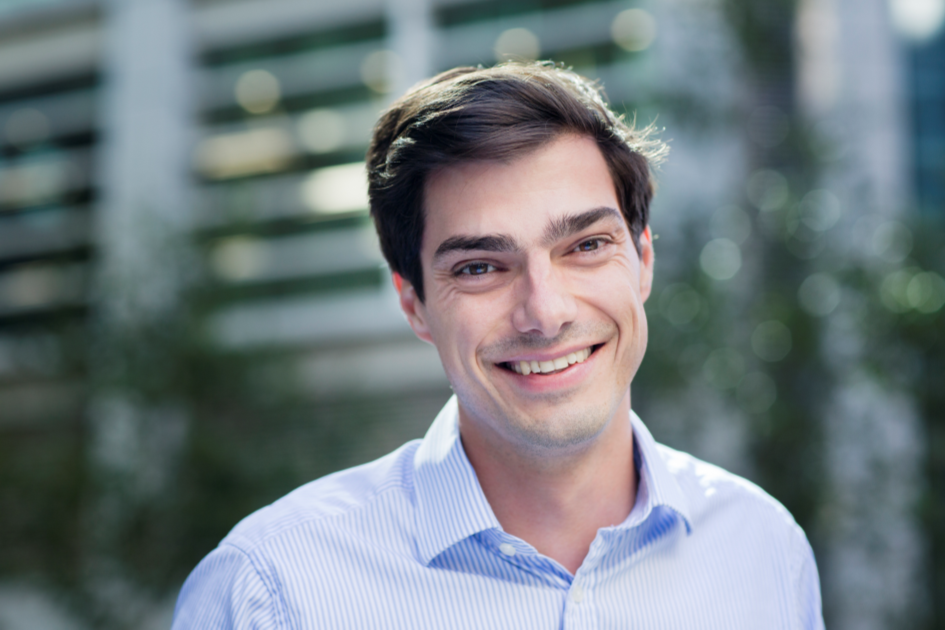 There may well be more dormant assets money to come – a bill unlocking more than £800m from unclaimed assets is in the process of going through parliament. Access is counting on it, but the government, which hasn't yet stated which organisations would receive the money, will need convincing.
Beyond supportive figures at the Department for Digital, Culture, Media and Sport – including civil society minister Diana Barran – the social investment sector lacks allies in government, whether it's in the cabinet or among the prime minister's advisors, Elsworth says. 
But the review provides blended finance champions with a strong argument: it shows that Access has had a major impact in areas with high deprivation, showing that blended finance can be a useful tool to tackle place-based inequalities – which is a priority for the current government and its "levelling up" agenda. 
The next tranche of subsidy is the key unknown: where is that going to come from?
The review shows that more than half of the Growth Fund capital was invested in the most deprived 30% of neighbourhoods. Compared to social investment as a whole in the UK, the Growth Fund invested more in the communities with highest deprivation; by late 2019, £5.5m had been invested in organisations based in the 10% most deprived places in England.
"If you look at the concentration of our investment in social enterprises and charities in areas with high levels of deprivation, obviously there's a correlation," Elsworth says. Social enterprises are "uniquely well-placed" to create jobs in these communities, he adds. 
Etherington says making the case for blended finance to the government is about selling the achievements it has had on the ground, not an abstract idea. "Those are practical policies... that you could usefully apply to the most deprived areas," he adds, highlighting that it would make the levelling-up agenda more tangible. "If I were the government, and I had a levelling-up agenda, I'd be very interested in that," he adds. 

Good things
Elsworth says while the lack of champions in government is a challenge, "we see good things happening". BSC and the Ministry of Housing, Communities and Local Government recently announced a deal to fund more than 200 homes for rough sleepers, with the government providing a £15m grant and BSC the equivalent in loan investment.
This type of issue-specific action, where a government department teams up with a social investor to tackle a problem directly through blended funding (the government providing the grant), could be easier to sell to politicians than the more abstract idea of supporting the social investment market as a whole. In those scenarios you might not need Access acting as a wholesaler, Elsworth says.
Non-publicly funded subsidies could be an option but would be harder to acquire. Foundations could play a role, but investments would need to be packaged around a certain issue (such as employability or homelessness, for example) because they are unlikely to fund a system-wide approach. Individuals could contribute with a mix of investment and donations, motivated by social investment tax relief and gift aid, but there are few money managers who would be able to advise on both.
There is so much public policy justification for it
"Now that we've got more data about blended finance, we might see more actors wanting to play different roles," says Elsworth. "But who absorbs the risk, who puts in the subsidy? I do feel the government is the obvious answer to that because there is so much public policy justification for it.
"[The government] has a unique role to be able to subsidise some of that capital and then leverage other funding sources."
Making the case for blended finance to the government and beyond may well be Access's most important role in the second half of its lifetime. The review highlights the advocacy role Access needs to play to ensure it has a meaningful legacy, no matter what happens after 2025. The organisation gets it: it is in the process of hiring a director of partnerships and advocacy to conduct this very task. 
"There's a role we can play in sharing what we know and our experience, and also a convening opportunity which would be really parallel to what we do with the delivery of our programmes," Elsworth says. 
But one thing is certain: Access cannot do it alone – it needs the backing from the social enterprise sector as a whole, including support bodies such as Social Enterprise UK. "It would be a partnership affair," Elsworth adds. "The voice of the sector matters the most... It's about creating a broader narrative." A narrative which could be relevant, as Daggers says, well beyond England's borders.
Top picture by upklyak on freepik.com
Thanks for reading Pioneers Post. As an entrepreneur or investor yourself, you'll know that producing quality work doesn't come free. We rely on our subscribers to sustain our journalism – so if you think it's worth having an independent, specialist media platform that covers social enterprise stories, please consider subscribing. You'll also be buying social: Pioneers Post is a social enterprise itself, reinvesting all our profits into helping you do good business, better.