Efforts of SDG-focused companies slammed in new report
New data from 1,700 companies working towards the Sustainable Development Goals suggests they are failing to make significant changes – with most showing little ambition for improvement.
The 17 SDGs were adopted by all United Nations member states in 2015 with the ambition of creating a fair and sustainable world by 2030. The goals also aim to guide investors and companies toward areas of positive and measurable impact, with high-profile private sector backing announced in 2016. 
But the SDG Insights Report 2021, published on Wednesday by B Lab, the nonprofit that manages B Corp accreditation, shows companies tend to concentrate their efforts on their own internal operations, rather than  aspects of their business where change is more challenging to achieve, but more impactful. These include their supply chain, business model and taking steps to work collectively with others. 
Business performance towards achieving the SDGs is falling further and further behind
Firms "need to go beyond what are the easiest and simplest places for them to make contributions" such as their internal operations, Dan Osusky, head of standards and insights at B Lab Global, said at the report's preview event. Efforts needed to be directed "towards the most strategic and impactful places they can contribute".
The research is based on self-reported information collected from B Lab's SDG Action Manager, a tool to help businesses map their SDG targets and measure the impact of their operations, supply chain and business model on SDGs. The data comes from companies (not limited to B Corporations) that already have a focus on SDGs, and is not representative of businesses as a whole.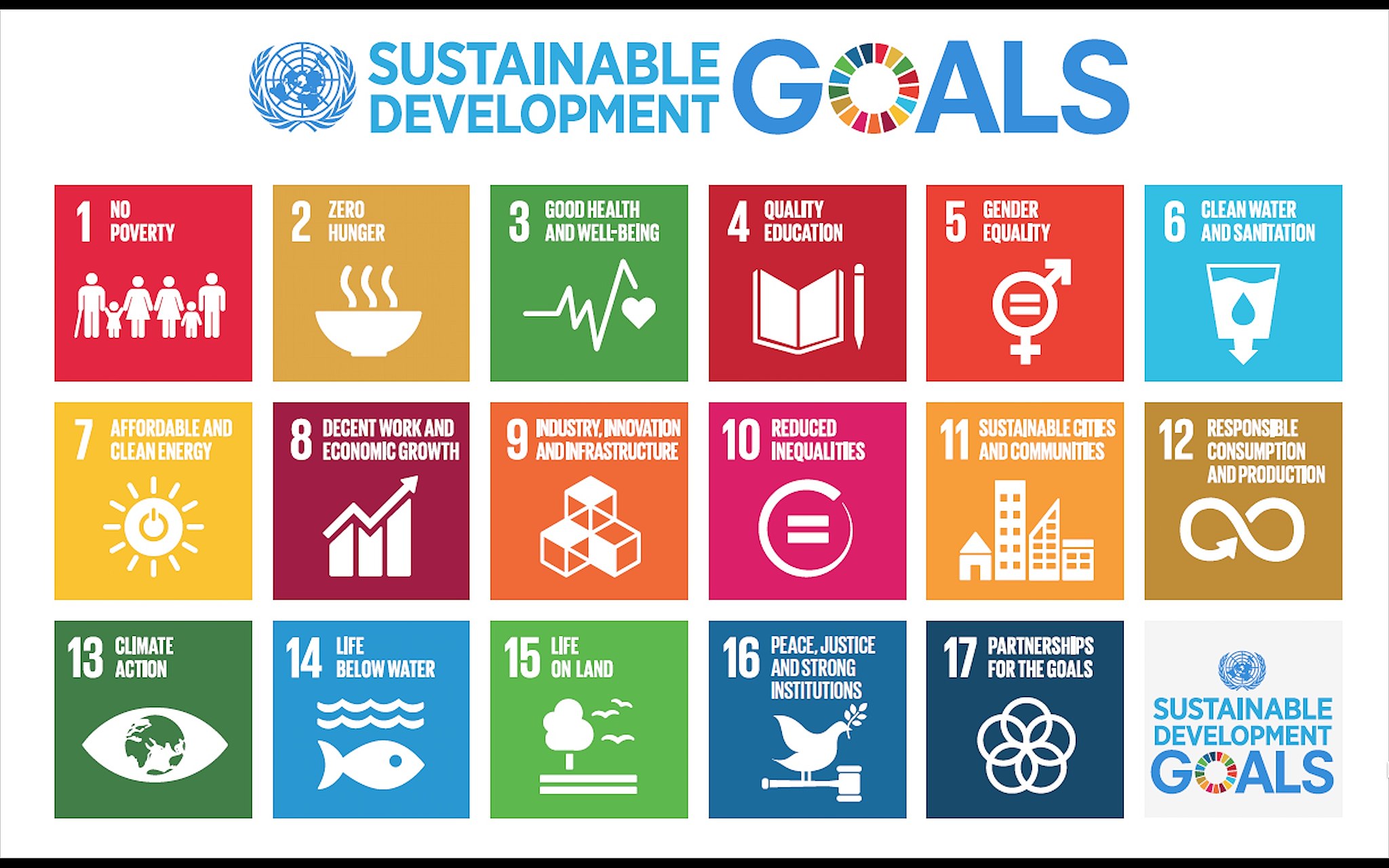 Above: the 17 Sustainable Development Goals span people, planet and economy
'Not strategic or bold enough'
While the report warns that business action towards achieving the SDGs is "at risk of stagnation", businesses show little ambition for improvement. Data obtained through an SDG Action Manager functionality, where companies can set goals for each indicator to track their improvements, reveals that most companies have not set such goals. 
When they do set improvement goals, companies are again more likely to focus on internal operations rather than other – more challenging yet more effective – aspects. "This seemingly indicates that companies are more inclined to focus on shorter-term, likely easier to implement improvement opportunities, rather than those that are most impactful and strategic," said Charlie Fraioli, senior standards analyst at B Lab Global and co-author of the report.
While the Covid pandemic has had "severe negative impacts" on global progress on the SDGs, "the challenges the world is facing are compounding, meaning business performance towards achieving the SDGs is falling further and further behind," according to the study.
"Despite a lot of talk around engagement, the action and performance is not strategic or bold enough to achieve the SDGs. Individual company efforts need to go beyond marketing and reporting related to the SDGs, to actual change."
The report also recommends that businesses work towards broader systemic change, such as a shift towards stakeholder capitalism over shareholder primacy.

Risk of negative impact
The study provides an overview of companies' priorities, performance and ambition on SDGs.
The most prioritised SDGs, according to the study, are: no poverty, decent work and economic growth, and responsible consumption and production. The least prioritised are quality education, life below water and life on land.
What companies prioritise doesn't necessarily match where they perform best. Companies are contributing the most to no poverty, quality education, responsible consumption and production, and decent work and economic growth. Companies are contributing the least to life below water, clean water and sanitation, and affordable and clean energy.
Some results indicate a correlation between certain social impact-focused SDGs to the detriment of environmentally-focused SDGs
The research also measures, separately, the risk of negative business impact on SDGs, recognising that businesses can simultaneously contribute to achieving one or more SDGs while having a negative impact elsewhere that needs to be managed.
"We know that all companies have an impact on the SDGs, whether that's good or bad, intentional or unintentional," said Fraioli.
The SDGs most at risk from negative impact are gender equality, climate action, and decent work and economic growth. The latter is among the most prioritised SDGs, while also being at highest risk from negative impact from companies.
B Lab also highlights a potential tradeoff between social and environmental impact: "Some results seem to indicate a correlation between certain social impact-focused SDGs to the detriment of environmentally-focused SDGs."
Companies' self-reported data shows a relatively low level of negative impact generally, but the researchers point out that businesses are generally better at measuring their positive than negative impact.
Watch a recording of the SDG Insights Report 2021 preview event:
Header image: UN Ukraine; SDG graphic via Wikimedia Commons.
Thanks for reading Pioneers Post. As an entrepreneur or investor yourself, you'll know that producing quality work doesn't come free. We rely on our subscribers to sustain our journalism – so if you think it's worth having an independent, specialist media platform that covers social enterprise stories, please consider subscribing. You'll also be buying social: Pioneers Post is a social enterprise itself, reinvesting all our profits into helping you do good business, better.