Naina Subberwal Batra: Philanthropists, let your grantees be brave
The social investment network AVPN marks its 10th anniversary this year. In our latest Pioneer Interview, its first Asian CEO explains how she's translating the foreign concept of venture philanthropy, why the "cloak of joint decision-making" is so powerful – and why she was an unlikely candidate for the top job.
The woman who turned AVPN from a newcomer into Asia's premier social investment network was, she suggests, an unlikely candidate for CEO.
"I knew nothing about networks and knew nothing about venture philanthropy. And I'd never worked in Asia, other than India," says Naina Subberwal Batra. It was, she thinks, a "big gamble" on the part of AVPN founder Doug Miller, who hired her in 2013.
But it looks to have paid off. AVPN (originally called the Asian Venture Philanthropy Network) has grown from four staff to almost 70 under her watch, while increasing its membership around five-fold, to 601 members today. Those members – foundations, family offices, corporations and financial institutions, impact funds, government entities, NGOs, universities, incubators and accelerators, and others – are spread across 33 markets.
This year, AVPN marks its ten-year anniversary. Its modest, Calcutta-born CEO has played a key role, not only in growing the organisation to become the largest of the regional networks modelled on EVPA in Europe. Subberwal Batra has also put her own stamp on it, by bringing an Asian sensitivity to how business gets done in the region, and a determination to "broaden the church" of capital providers, while encouraging those funders to take risks. Venture philanthropy may no longer be such a foreign concept in Asia, but, she tells us, there's plenty more on her to-do list.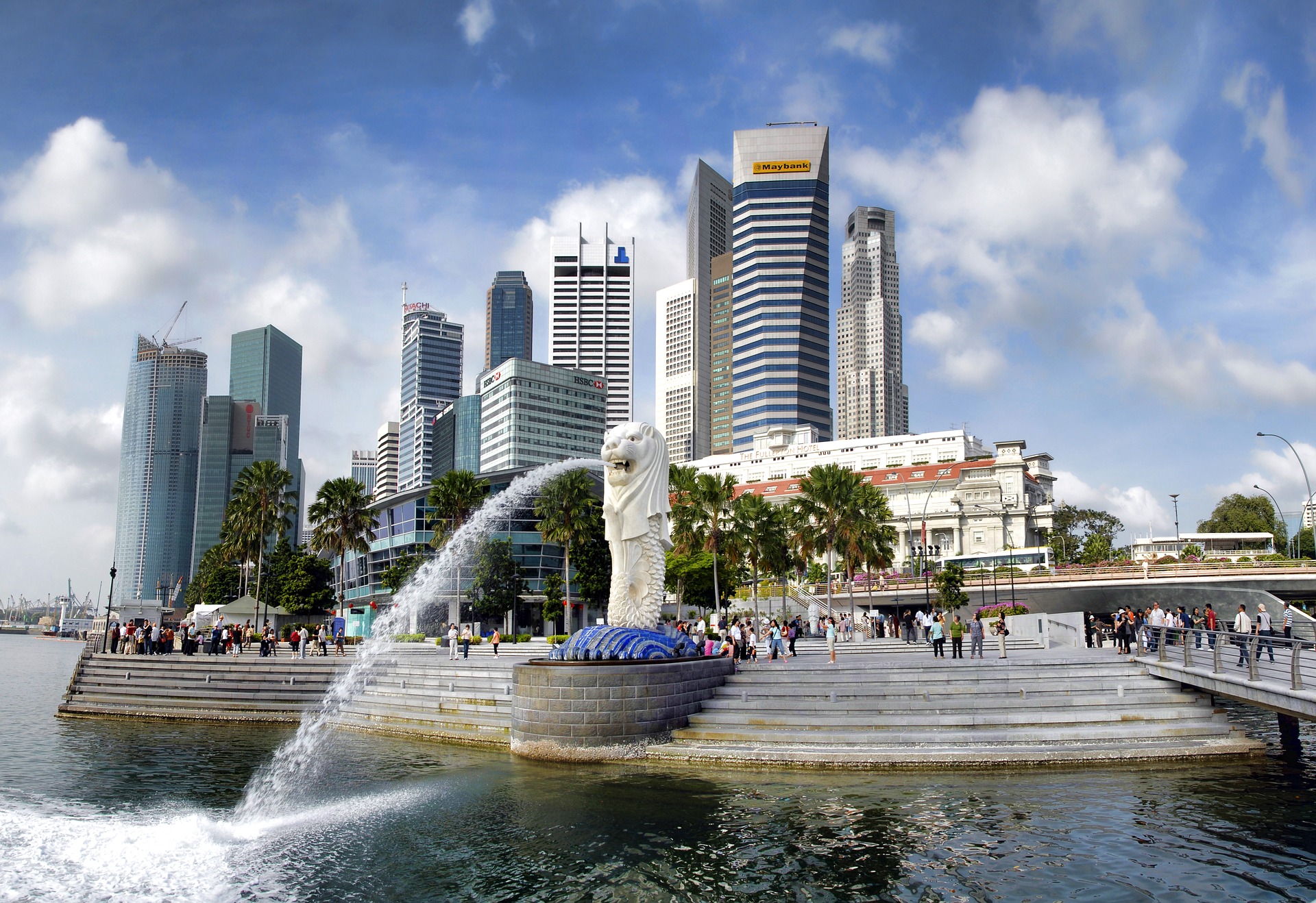 Above: Singapore, where AVPN is headquartered. The network has staff on the ground in 13 Asia-Pacific markets (credit: Graham Hobson / pixabay) 
Ready for change
Subberwal Batra joins Pioneers Post by video call on a Friday morning in July from Madrid. She's on a long stopover after visiting her parents in India; flying directly from there to Singapore, where AVPN is based, isn't allowed due to the current Covid-19 rules. Her son and daughter, who both study in the USA, have joined her in Spain.
Subberwal Batra studied in the USA too – at Mount Holyoke, a private college set on 800 acres in Massachusetts. It was a far cry from the "chaos and sound" of Calcutta, where she had grown up. "The first month, I couldn't sleep because it was so quiet. I was like, someone could come and murder me in my bed and no one would even know," she laughs. 
If people like me didn't go back to India, then what would happen? How would you actually change things?
On graduating in the 1990s, she had her pick of job offers, though she – perhaps modestly – attributes this less to her ability and more to the surge of interest in India and other emerging economies at the time. "It had more to do with timing, and who I was and what I represented." 
But, unlike many of her peers from India, she wasn't tempted by a long-term career in the USA. "My thinking was that if people like me didn't go back [to India], then what would happen? How would you actually change things?" She accepted an offer from Citibank, on the condition that they would send her to India later. 
Subberwal Batra paused her career for two years to raise her young children, and then began running a New Delhi art gallery. The experience opened her eyes to systemic inequality: the galleries made the money, while buyers wanted art because it "symbolised wealth", but "didn't really think about the artist." 
Then Subberwal Batra moved back to Bombay and joined Monitor Group, a strategy consulting firm, where her research on bottom-of-the-pyramid businesses offered another insight.
"That's when I really understood what social innovation was about, what frugal innovation was about, how you actually look at business models that can address social issues," she says. 
A turning point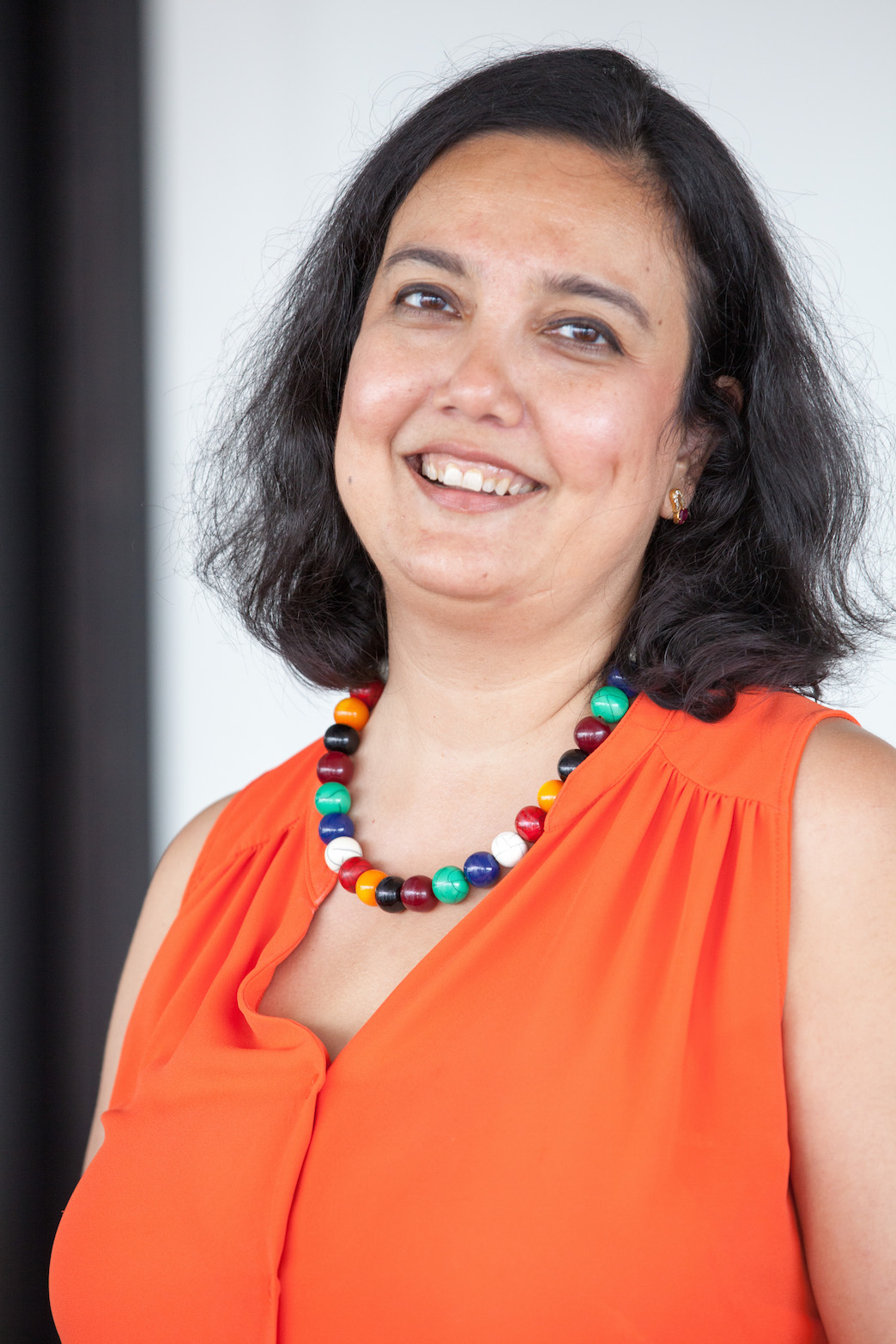 In 2013, Subberwal Batra's husband's job in banking took the family to Singapore. She moved, she says, "kicking and screaming", reluctant to live in an "adult Disneyland" where, quite unlike India, buses ran like clockwork. She was soon approached by a headhunter for the AVPN role, and though initially dubious – "I was thinking, why would I want to lead a network? Where is the impact of that?" – she decided she had nothing to lose.
Subberwal Batra may have lacked knowledge of social investment, but she brought a strategic eye – plus one crucial quality: unlike the outgoing British CEO, Simon Chadwick, she was Asian. Because, even though the continent is enormously diverse, Asians of all nationalities share certain values that Westerners struggle to understand, she says – the importance of treating a guest with respect, or of not 'losing face', for example. They also communicate in a similar way, often non-verbally.
I was thinking, why would I want to lead a network? Where is the impact of that?
"That really helped me in the first few years, because, even though I didn't speak Chinese or Japanese or Korean, when I was going into a meeting, just watching how people interacted I realised that there was so much in common between [us all]."
In that sense her appointment was something of a "turning point" for AVPN, Subberwal Batra says. Initially created to replicate the success of the European Venture Philanthropy Association (EVPA), it could finally deepen its Asian roots and establish itself in its own right.
Foreign concepts
EVPA's growth was well under way – six years old and with around 140 members – when the model was brought to Asia in 2011 (more recently, sister networks have also been set up in Africa and Latin America). 
But it didn't translate quite so neatly, Subberwal Batra says. Though philanthropy had existed "for aeons" in Asia, it tended to be done "silently" and on a personal level – donating to your temple, church or mosque, for example. 
"People give, even when they don't have very much to give. Individual giving is very high in Asia. But institutional philanthropy is very nascent," she says. Formalised structures run by hired-in professionals (rather than by wealthy family members) were common in Europe and North America, but rare in Asia; India's Tata Trusts, first established in 1919, is one of the few examples.
Bringing 'venture' and 'philanthropy' together was even more foreign to Asians. The former was about doing business, the latter about "karmic credits" – ensuring a good after-life. People wanted to write a cheque, feel good and move on – not then spend time trying to understand the impact of their donation.
I was wasting more time arguing about the merits and demerits of venture philanthropy... to me, what is important is how much capital can we move towards impact
The concept proved to be a barrier. "I found that I was wasting more time arguing about the merits and demerits of venture philanthropy, versus really thinking about what was important," says Subberwal Batra. "And to me, what is important is how much capital can we move towards impact."
As a result, she dropped the term 'venture philanthropy' entirely – AVPN communications now use the organisation's acronym only – a "big step" that at the time marked a departure from the EVPA family. (EVPA has only recently decided to stop referring to 'venture philanthropy' itself.)
It also led to the organisation becoming what Subberwal Batra calls "a much broader church", with a conscious move to expand the network across the entire continuum of capital. Today, AVPN members range from charitable grantmakers, through impact investors to ESG and sustainable investors – "any kind of capital that flows towards impact". (The expansion appears to have full support of founding chair Doug Miller, who writes on AVPN's website that its "biggest mistake" would be to be "too narrow-minded".)
AVPN in numbers
601 members (with 100+ based in India)
62% of members focus on education (followed by 51% for livelihoods and poverty alleviation, 49% for health)
49% of members provide grant finance (23% provide equity, 18% provide debt) 
7,000+ delegates attended the 2020 AVPN online annual conference 
AVPN's total revenue in 2019/20 was SGD4.8m (£2.6m). Around 50-60% of income comes from grant funding, with membership and events making up the balance
Source: AVPN 2020 Annual Review 
Pooling resources 
AVPN does reject unsuitable bids for membership, Subberwal Batra says, though where possible she prefers to first welcome newcomers, and then help push them towards more social impact. "If I don't invite you in for that conversation, then we're never going to get to that point of whether you're 'impact-washing', and what is it that you're measuring, and what is it that you're not."
Still, the threat of impact-washing is real, she agrees. Every large company now talks about how they're working towards the Sustainable Development Goals, but almost anything can be "metamorphosed" to fit one or other of the 17 goals. One of AVPN's tasks is encouraging members to use impact metrics, without being prescriptive about which framework to use, but pushing for "areas of convergence" in a field that has become increasingly crowded.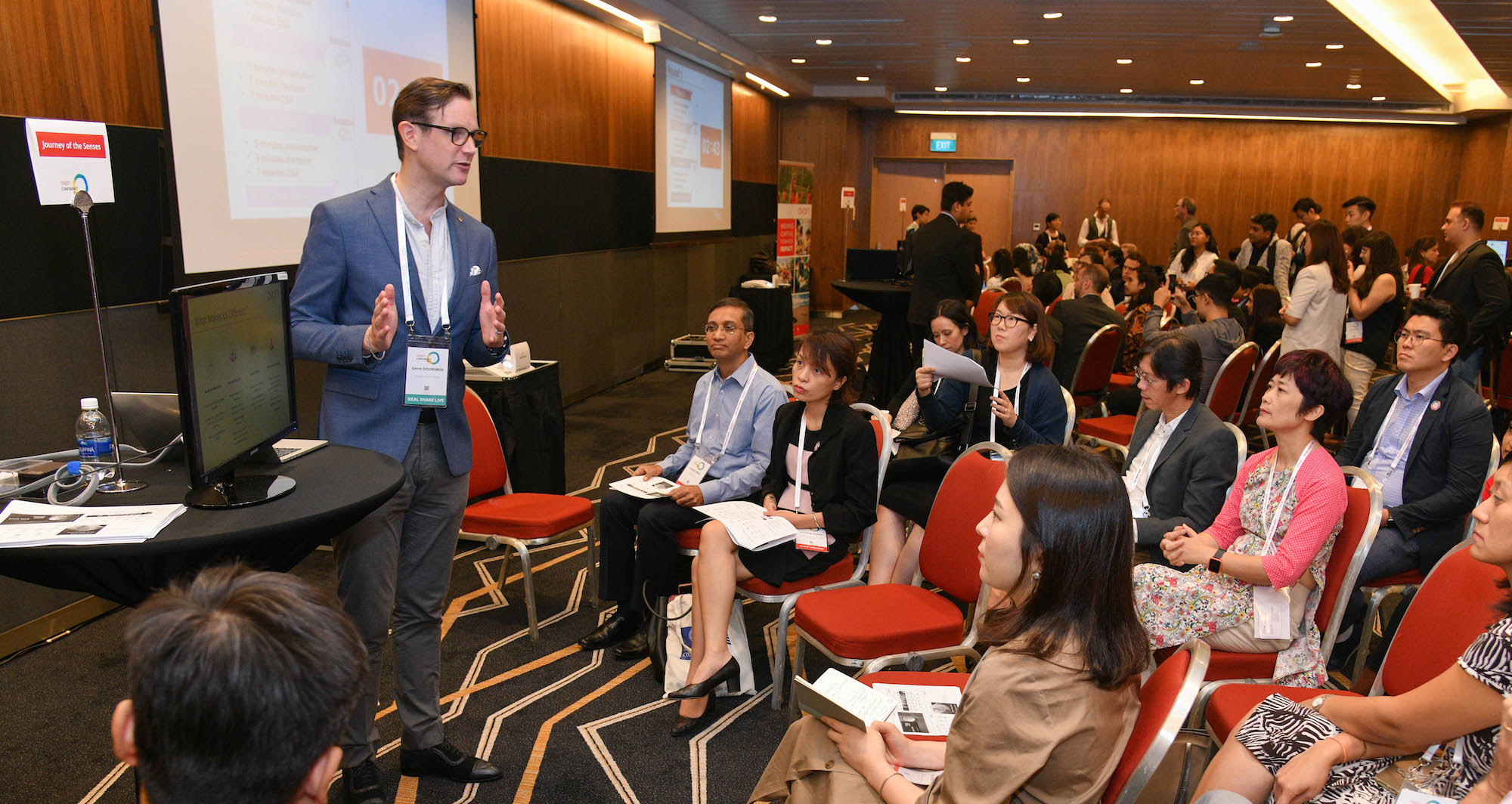 Above: Delegates at a 'Deal Share Live' event hosted by AVPN at its annual conference in 2019 
This influencing role is one that Subberwal Batra is particularly proud of. AVPN has pushed members "towards action", making it easier for them to invest, for instance through its deal share platform, which lists 430 potential investees. Capital providers used to say they were ready to invest but couldn't find any suitable opportunities; it's pretty difficult, Subberwal Batra says, to make such a claim today. AVPN says it has facilitated over 400 connections this year alone.
The cloak of joint decision-making helps funders shed their inhibitions, and to not be as rigid
Collaboration has also been spurred on since the Covid-19 pandemic hit, with a huge appetite among funders to connect and work together. In 2020 alone, AVPN partnered with close to 50 grantmakers, investors, corporations, and governments, all keen to team up with other resource providers. Together they've formed communities around priority themes, such as technology to mitigate the effect of natural disasters or supporting women social entrepreneurs in emerging economies.  
It's also about how they invest. Earlier this year AVPN created its first pooled fund (and the first of its kind in southeast Asia), focused on healthcare and aiming to raise US$1.5m – entirely in the form of unrestricted operational grants. This was non-negotiable, says Subberwal Batra – and for her, an "enormous source of pride".
"It's us walking the talk – that we tell our members, if you really want to create change, if you want to really help grow the sector, then if you're using philanthropic capital, use it to let the recipients be brave.
"If you can enable the recipient organisation to become bold, to become innovative, to take risk through an unrestricted grant, then what better thing can you do?"
A joint fund – and the "cloak of joint decision-making" – helps funders become braver too, she believes. "It helps them shed their inhibitions, and to not be as rigid as they are when they're in their own organisations."
Room for growth
Almost half of AVPN members provide grant money; just under a quarter provide equity and 18% debt finance. 
Asked if this emphasis on grants is the right balance, Subberwal Batra doesn't directly answer the question, but says it's likely to "shift quite dramatically" in the next few years. AVPN members are looking beyond "plain vanilla grant-making" – exploring bonds and impact bonds, guarantees and blended finance, she says. Many philanthropic foundations are rewriting their articles of association to allow them to do so: one high-profile example is the Nippon Foundation, the largest private foundation in Japan, which began providing loans alongside grants a few years ago.
AVPN members are looking beyond plain vanilla grant-making
Which other social investors stand out? Annie Chen, founder and chair of Hong Kong-based RS Group, is "very, very interesting", says Subberwal Batra: the family office not only invests 100% of assets for impact but also uses its grants budget to "help strengthen the ecosystem" and encourage other investors to do the same.
There's one obvious area for growth for AVPN. Despite engaging with China for over eight years, it has just 38 members – a drop in the ocean for a nation of 1.5 billion people. (There are 115 India-based members, in comparison.) Subberwal Batra puts this down to China's nascent civil society, plus a wary government that makes engaging with organisations there like "walking a tightrope". 
Still, AVPN has an advantage as a neutral player that's not associated with any particular country; by working with partners it hopes to "build a bridge". That could go both ways: sharing China's successes in reducing poverty, for example, while helping Chinese corporations expanding into new Asian markets to explore social investment as a form of community engagement. 
Scratching the surface
While EVPA took four years to reach 100 members, AVPN hit that milestone in under a year. And, as it celebrates its 10-year anniversary, Subberwal Batra says she's most proud of the community it has built – one that's "very different" to what existed before. 
And no other network, she adds, has invested so much in "becoming a true Asian voice". Having staff on the ground in 13 markets means a deeper understanding of local complexities; it also means they can hunt out and share examples of social investment champions that would otherwise remain unknown beyond domestic borders. 
But their work is still "scratching the surface" on the vast social and environmental problems on the horizon, with Asia not on track to achieve any of the 17 SDGs by 2030. Meanwhile, the continent's "sheer wealth" – the Asia-Pacific region is now home to a record 1,100 billionaires – raises a crucial question.
"How do we become more inclusive? How do we actually make sure that no one's left behind? How are we going to address some of these pressing issues?"
That, says Subberwal Batra, is where the network she has built – despite her initial scepticism eight years ago – will hopefully come in. "We've got a strong foundation, now's the time to build on this."
All images courtesy AVPN
Thanks for reading Pioneers Post. As an entrepreneur or investor yourself, you'll know that producing quality work doesn't come free. We rely on our subscribers to sustain our journalism – so if you think it's worth having an independent, specialist media platform that covers social enterprise stories, please consider subscribing. You'll also be buying social: Pioneers Post is a social enterprise itself, reinvesting all our profits into helping you do good business, better.