Opinion: The UK should fall back in love with social impact bonds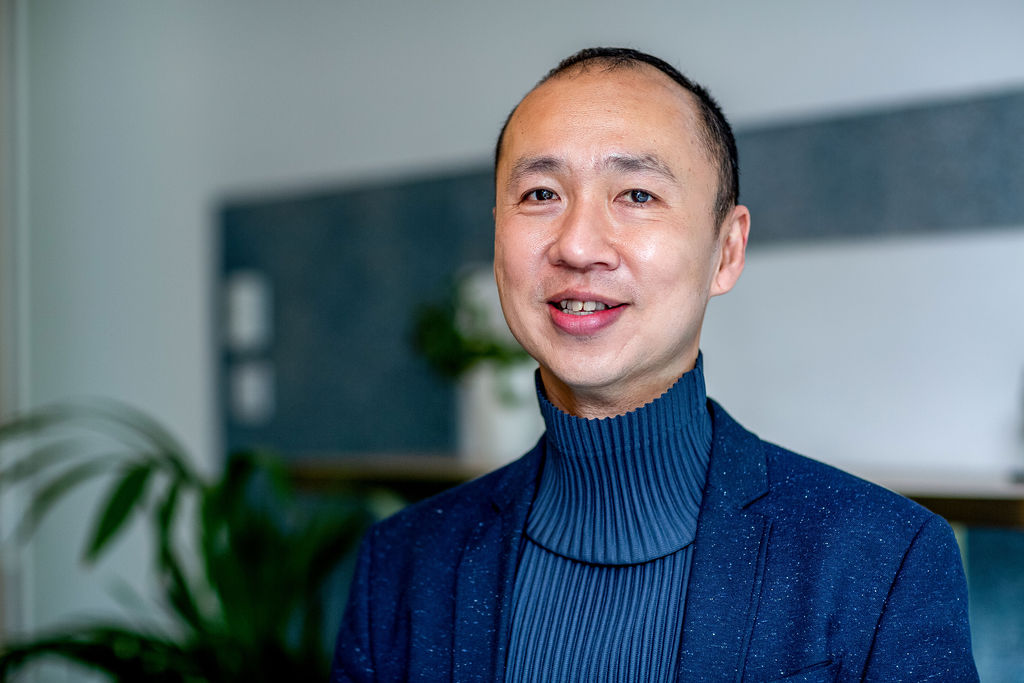 The UK is weary of social impact bonds. But, says Dr Chih Hoong Sin of social purpose consultancy Traverse, exciting innovations in other parts of the world should inspire the country of their birth to take a fresh look at what they can achieve.
Narratives about the post-Covid-19 landscape talk about a fair and more equitable recovery that levels up or reduces inequalities and is sustainable. Alongside this desire for outcomes-focused recovery, the growth of financing for outcomes-based programmes continues unabated.
There is healthy scepticism both about the post-pandemic recovery rhetoric and about the claims around the benefits of social investment and funding, pointing to the risk of 'impact washing'.
This brings me to an instrument that has been used to drive and provide evidence for the achievement of outcomes – the social impact bond (SIB). A SIB is a form of outcomes-based contracting, where payment is wholly or partially based on the achievement of specified social outcomes. The financial risk of non-delivery of outcomes falls wholly or predominantly on social investors who are motivated by both social and financial returns.
• Read about the first six years of social impact bonds
Ambivalence towards social impact bonds in the UK
The UK was the first country in the world to introduce the SIB in 2010. Yet, more than a decade later, SIBs are still niche and others might argue that SIBs have 'had their day'.
While the UK's chancellor of the exchequer Rishi Sunak has reaffirmed a commitment to outcomes, stating that the recent Spending Review's success "will be measured not by the billions we spend but by the outcomes we achieve and the difference we make to people's lives"; there was no specific mention of SIBs, unlike in previous Budget announcements. At the same time, he touted green bonds as a significant innovation. (The UK government issued its first green gilt in September 2021.)
In the UK, there is weariness and wariness when it comes to SIBs. A survey of English local authorities conducted by Traverse in 2018 reported a high degree of ambivalence towards SIBs, even as they articulated strong commitment to outcomes.
The UK is still the world leader in terms of the numbers of SIBs, but it has arguably been resting on its laurels
Well-worn criticisms of SIBs remain prevalent, reflecting early horror stories about their slow conception and difficult birth. SIBs are "too difficult" and "too complicated", and the scale of projects do not justify the disproportionately high transaction costs.
Equally, some of the practice around the design and implementation of SIBs have unwittingly become orthodoxies, without a clear understanding of the assumptions that underpin them.
While the UK is still the world leader in terms of the numbers of SIBs, it has arguably been resting on its laurels in terms of the innovative potential and outcome ambitions of an idea that it first introduced to the world.
Social impact bonds evolving in Latin America, Asia and Abu Dhabi
Since 2010, SIBs have travelled far and wide. In the process, they have evolved and continue to do so. I have been involved in SIBs in countries where evidence on outcomes is scant, or where information is available but not made accessible. According to the 'SIB rulebook' from the Government Outcomes Lab, these are important pre-conditions for SIBs. Against expectations, SIBs have been used in these contexts to drive the development of the evidence base – quite a reversal compared with the norms established in the UK and the USA.
In parts of Latin America, the SIB discipline, evidence and governance are used to reduce corruption in the use of public monies and the award of public contracts through improving transparency and scrutiny. This has never been an objective of SIBs in the UK and is something we remain blind to.
More recently, I compared developments in East and South East Asia, arguing that SIBs in these contexts are increasingly being used to increase population satisfaction while retaining accountability and control at a central level. In Japan, this has seen a distinct shift away from small-scale local projects to the launch of national-level SIBs.
In a similar desire to achieve scale, Singapore has reconfigured SIBs as "social impact guarantees" (SIGs), replacing SIB investors with SIG insurers who are liable to pay out if an outcomes-based contract fails to deliver the outcomes agreed. This allows Singapore's public sector procurement process to operate as normal, given its familiarity with the "insurance" model.
The UK is in danger of lazy replication while simultaneously pronouncing the premature death of the idea we birthed
Perhaps because these new versions of SIBs do not fit our political ideologies and orientations, nor our expectations of what SIBs are or should be, here in the UK we have paid scant attention to such developments.
Abu Dhabi is showing us a different way of doing SIBs. This country is taking a strategic approach that sees SIBs as part of a wider effort to enable system change. The Atmah SIB – the first SIB in the Gulf region launched in April 2020 – is not merely about the education and employment outcomes of the 25 programme beneficiaries with cognitive impairments. Instead, it tests a new curriculum for national roll-out, develops standards and accreditation for professionals working with disabled people, educates and sustains a nationwide network of employers that are supported to employ and retain disabled people, and identifies legislative barriers that prevent inclusion.
Do SIBs face a premature death in the UK?
While new players are transforming SIBs in new and exciting ways, the UK and a few other mature SIB markets are in danger of lazy replication while simultaneously pronouncing the premature death of the idea we birthed. We are no longer the sole arbiters of purpose and standard-bearers of quality.
It is time that the UK, as the progenitor of SIBs, learns from the rest of the world; not least in engaging with current attempts to combine 'green' and 'social' impact bonds.
Header image: Adobe Stock – Image by oneinchpunch
Thanks for reading Pioneers Post. As an entrepreneur or investor yourself, you'll know that producing quality work doesn't come free. We rely on our subscribers to sustain our journalism – so if you think it's worth having an independent, specialist media platform that covers social enterprise stories, please consider subscribing. You'll also be buying social: Pioneers Post is a social enterprise itself, reinvesting all our profits into helping you do good business, better.