'Disruptive party' calls for creativity and humility from LatAm impact investors – and to be prepared to lose money
Delegates urged to embrace risks to tackle urgent challenges in Latin America, following two days of getting stuck in with community initiatives – part of a four-day event that aimed to be more "disruptive party" than traditional conference. 
Impact investors in Latin America were urged to embrace risks to meet ambitious social and environmental goals at Latimpacto's conference this week in Cartagena, Colombia.
Doug Miller, the co-founder and driving force behind four regional venture philanthropy networks across the world, including Latimpacto, told an audience on Tuesday to "think big and approach the mission with urgency – don't take two years or more".
The 300 attendees had observed some of the challenges that Colombia faces – and how local innovators were working to address them – during the first two days of the conference. This included a visit to the country's first classroom building made entirely from recycled plastic, located in a poor district of the city. The room was designed by the children and is used among others for developing innovation projects and for robotics classes for girls.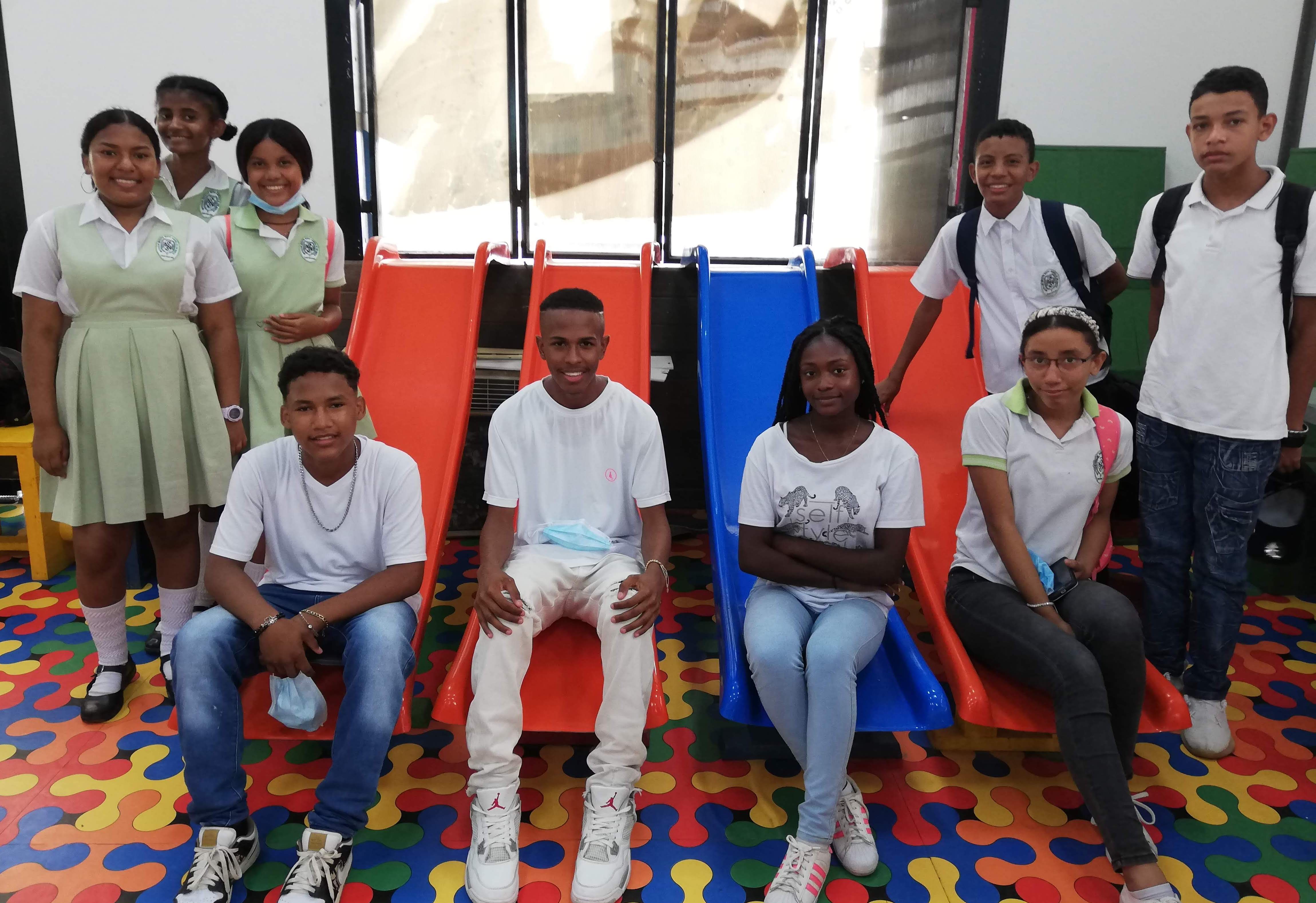 Above: Children involved in the design of the 'innovation hall' at the IE Madre Gabriela de San Martin, in Olaya Herrera district (photo: Anna Patton)
Delegates also learned about projects tackling corruption, developing urban agriculture and conserving mangroves, and visited a women's group that uses weaving to deal with the trauma of conflict and to revive their cultural identity (pictured top).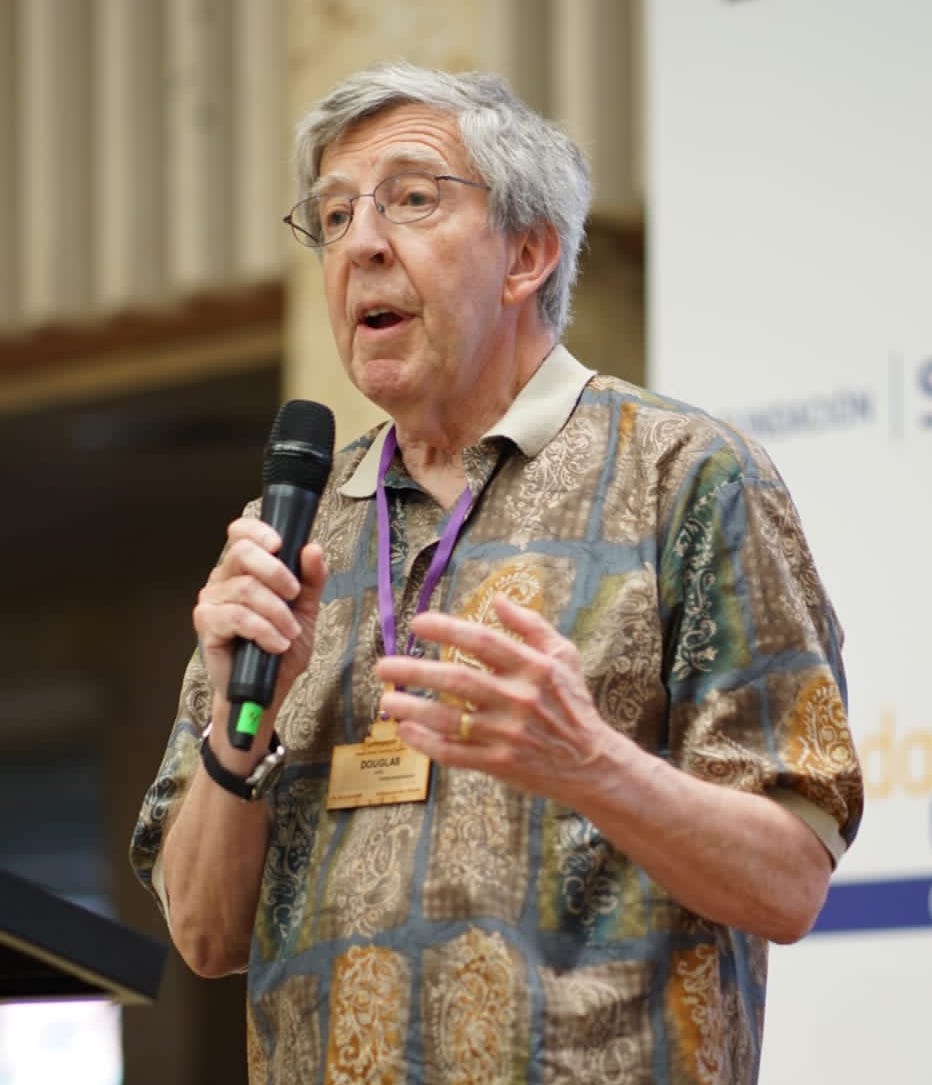 Welcoming delegates to the main part of the conference on Tuesday, Miller, a private equity veteran and philanthropist, said: "Don't be afraid of taking risk. We take a lot of risk and not all of them work."
Miller (pictured) highlighted one gamble that had paid off for him: backing the venture philanthropy ecosystem, which began with EVPA in Europe in 2005 and now also includes AVPN in Asia and AVPA in Africa.  
"The efforts that we made in supporting these networks are the best investments that we have ever made," he said. "We've put in x amount of money, but 10x, 15x amount of money has come from first of all, friends and family, then from foundations and from corporates and then from high-net-worth individuals. So we're making progress in that regard." 
Think big and approach the mission with urgency – don't take two years or more
Miller concluded his speech by urging investors to collaborate, but to remember another, often-forgotten, 'c' word: compromise, and to be humble. 
"The [charity or social enterprise leaders] are the people who are creating the value. What we're creating is the resources so they can create the value. And it's very dangerous when donors start to tell the social groups what to do."
Be bold – and ready to lose money
Miller's message was echoed by several Latin American speakers at this week's conference.
During a panel discussion on catalytic capital on Monday, Rodrigo Villar, founding partner of New Ventures, an accelerator and impact investor in Mexico, said investors needed to be "bold" and "creative".
"That's the role of philanthropy. I think sometimes foundations tend to be worse than investors… when you're building these new products you need to be really open to losing money. I think we should be much more innovative than traditional sectors." 
When you're building these new products you need to be really open to losing money
Heiner Skaliks, senior adviser for Latin America at Convergence, a global network promoting blended finance, said development finance institutions played a major role in catalytic capital, but that they tended to take a more risk-averse position. 
"I would like to see them involved in a little more risk-taking. Because the idea of having catalytic capital within a blended finance structure is to precisely lower the risk of an investment and/or enhance the returns so that the private sector, the commercial investor, the institutional investor, feels more at ease coming in."
Family philanthropy, deal-making and climate action: three Latimpacto initiatives announced this week
UBS and Latimpacto will produce a study on family philanthropy in Latin America. Kai Grunauer, executive director for philanthropy services at UBS, said that family philanthropy was growing in the region but lacked visibility, and that many families wanted to know that their investment would have a real impact. The study, which is expected to be published in early 2023, aims to address both these issues by sharing case studies of what works. 

Latimpacto presented the beta version of Proimpacto, a deal-making platform that will support collaboration and co-financing among members, modeled on similar platforms created by sister networks AVPN and AVPA. Latimpacto's María José Céspedes said it would capitalise on the "huge assets" within the network – of experience, knowledge and interest, and that the technology would be backed by a "human component" of support from the Latimpacto team.

Latimpacto unveiled its Climate and Conservation Action report, a "living" document that shares examples of how Latin American funders and investors are deploying capital, including as co-investors. Actions in this field remain disparate and there are still some big information gaps between different kinds of funders, said Latimpacto's Juan David Ferreira. 
Radical realignment
Sandra Breka, CEO of Germany's Robert Bosch Stiftung, underlined a different kind of risk in a speech on Tuesday: the risk of inaction.
The foundation, created in the early 1960s, had evolved "organically" over the decades. Until recently it covered 34 topics and lacked focus, she said, while failing to address major issues of today such as climate change or migration. "We found out that if we don't change radically we will not be relevant," she said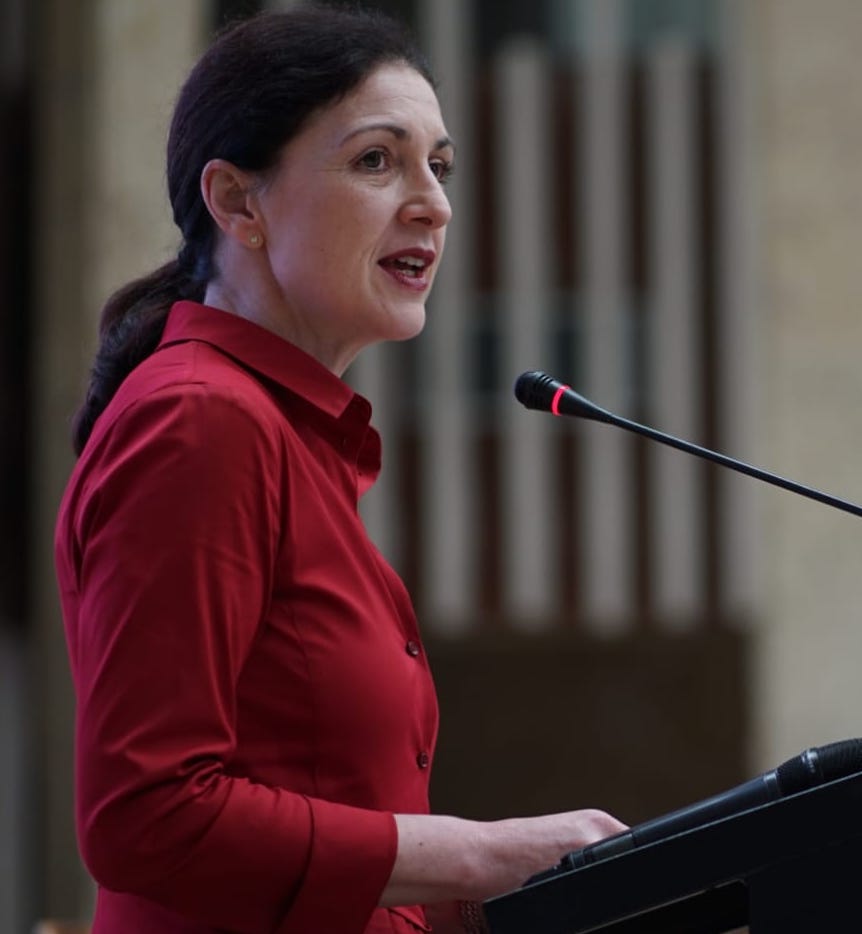 Breka (pictured) had wondered if her board would throw her out when she proposed such a "radical realignment" – exiting everything – but they quickly agreed.
"We ended everything… That is really radical. We did it very responsibly, we made many last-time investments, but we did it after more than 50 years and hundreds of partnerships because we felt we needed to do this."
Breka also echoed Miller's call for humility.
"I really think that being modest in what we do is extremely important because the bigger you are, the less you will be able to attribute change and impact to yourself, and we have to be very clear about that."
Creative connections
As one of the first international gatherings on venture philanthropy since the Covid-19 pandemic – and Latimpacto's first ever conference – many attendees expressed the value of face-to-face connections, as well as excitement about the emergence of a new regional network to push forward common goals.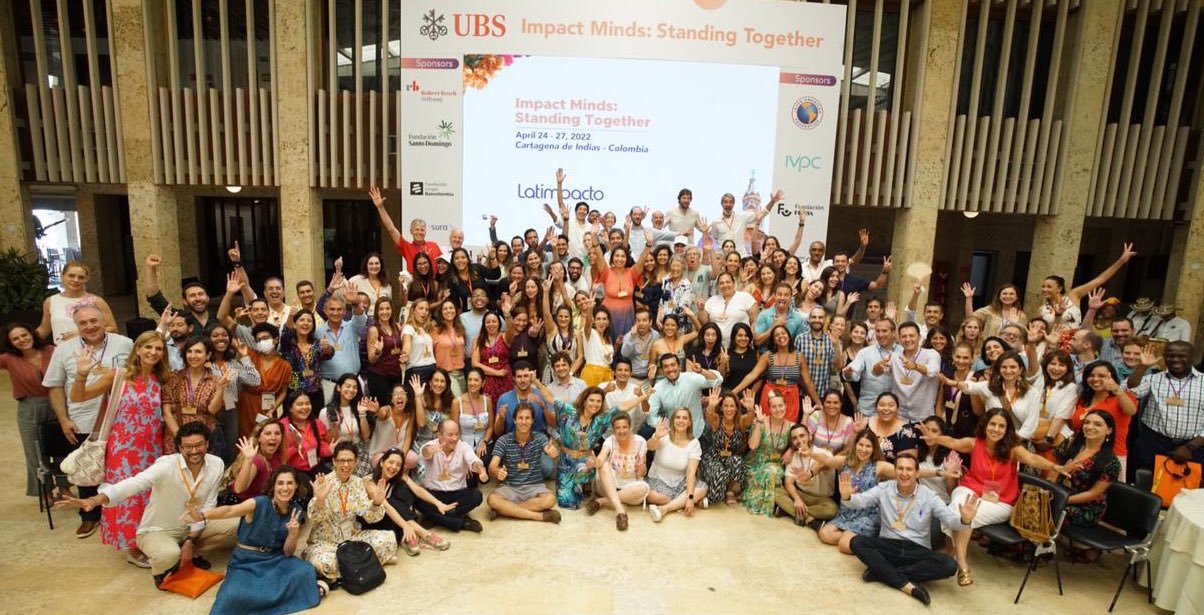 Above: 300+ delegates travelled from around Latin America and beyond for Latimpacto's first conference
The four-day event was billed as a different kind of conference, with almost two days spent on community visits, and the more formal discussions interspersed with live music. Latimpacto CEO Carolina Suarez told Pioneers Post she wanted to create a "disruptive party" rather than a conference.
"This is not a normal conference. What we are trying to create is connections with the communities," she said. Genuine interaction with frontline social organisations – the aim of the 11 local visits organised on Sunday and Monday – was still too rare in the venture philanthropy and impact investing sector, she said. "You need to touch your heart, your soul with it."
Photo credits: Latimpacto
Thanks for reading our stories. As an entrepreneur or investor yourself, you'll know that producing quality work doesn't come free. We rely on our subscribers to sustain our journalism – so if you think it's worth having an independent, specialist media platform that covers social enterprise stories, please consider subscribing. You'll also be buying social: Pioneers Post is a social enterprise itself, reinvesting all our profits into helping you do good business, better.