Projekt 42 founder: 'Why I'm closing my award-winning social enterprise'
The SE100 trailblazing newcomer 2020 will shut its doors this summer, with its founder Sara Hawkins claiming the decision is positive but that the social enterprise structure just didn't work.
Projekt 42, a not-for-profit gym based in Scotland, has announced it will close in June, with its founder claiming the social enterprise approach held back its development.
The gym, which opened in 2017, was named the Pioneers Post NatWest SE100 Trailblazing Newcomer in 2020. It offers physical fitness sessions alongside mental health support with gym memberships funding low-cost counselling.
In a statement published on 1 May, Sara Hawkins, its founder, said: "The demand for meeting everyday business goals mixed with much-needed social outcomes can sometimes seem impossible. To avoid becoming reliant on grant funding, I have made the decision to close Projekt 42 to redesign the model."
Challenges with pandemic and premises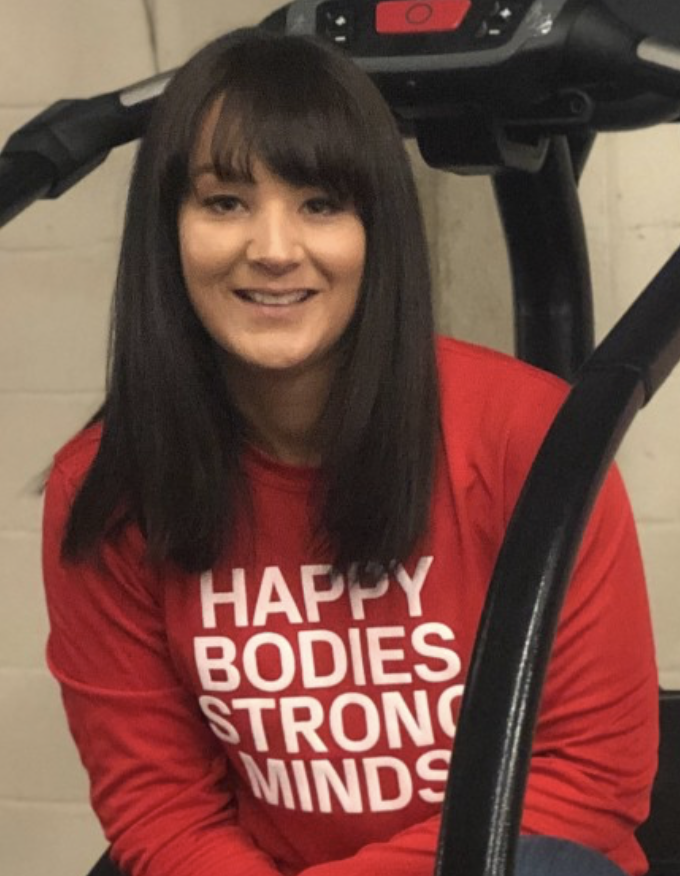 The news comes after a difficult couple of years for the Edinburgh social enterprise. In 2019, the organisation was enjoying success with a team of 79 staff and an income of more than £300,000. However, the Covid-19 pandemic forced it to shut its doors in March 2020, losing 80% of its revenue overnight. 
The business stayed afloat by offering training and counselling outdoors and online, and then returned to offering fitness classes indoors once the pandemic restrictions were eased. In 2020, its income had grown to more than £450,000. However, in November 2020, Projekt 42 was forced to leave its premises due to damage to the structure, and has been unable to find a suitable venue since then. 
"We have worked tirelessly to find a solution, but we have not been successful," said Hawkins (pictured). 
She added: "Sadly, short-term funding opportunities do not allow us to build a sustainable service."
A team of 21 part time and full time staff will be made redundant, and 51 contractors and volunteers will lose their roles. 
The issue with social enterprise
Speaking to Pioneers Post, Hawkins explained that the business was closing with money in the bank and £500,000 of assets. The aim was to take some time to reconsider how the enterprise was structured and whether it could return in a different form.
"As a social enterprise, we couldn't grow at the same rate as traditional gyms or boutique facilities," she said. She added that the right investment wasn't available to Projekt 42 operating as a Scottish Charitable Incorporated Organisation (SCIO). The SCIO – like its counterpart in England, Wales and Northern Ireland, the Charitable Incorporated Organisation (CIO) – allows charities enter into contracts, employ staff, incur debts and own property at the same time as offering protection against liability. SCIOs and CIOs are only regulated by their country's charitable regulator, rather than having to report to Companies House too.
"We couldn't get buy-in from traditional banks. When I explained it was an asset-locked structure, people just walked away," said Hawkins.
There was a lack of the right financial advice and support for social entrepreneurs wanting to grow, she said. At the same time, too many social entrepreneurs drifted into thinking like charity directors. 
"At what point did social entrepreneurs forget we are businesses?" she said. "We've got mixed up with charity. We have to talk about profits and targets otherwise your social outcomes are just not achievable."
I'm not sure if I will come back as a social entrepreneur
"I'm not sure if I will come back as a social entrepreneur," she said. "Now I feel free, I'm not sat underneath this limiting structure. You don't have to be part of this ecosystem." 
The social goals remained important to her, she said, but she believed that they could be reached within a traditional limited company structure.
A positive decision
The decision to close was a positive one, said Hawkins, which had been made alongside the staff team after considering it for several months.
"We have made the decision as a team to turn the tap off now and take what we have learned to come back with something that may be even more impactful," she said.
"It's not a failure to put your hand up and say it's not working," she said. "That's what entrepreneurialism is."
Thanks for reading Pioneers Post. As an entrepreneur or investor yourself, you'll know that producing quality work doesn't come free. We rely on our subscribers to sustain our journalism – so if you think it's worth having an independent, specialist media platform that covers social enterprise stories, please consider subscribing. You'll also be buying social: Pioneers Post is a social enterprise itself, reinvesting all our profits into helping you do good business, better.