'Guest of honour' at EU social economy conference, Ukraine asks to join bloc's flagship plan
Ukrainian Social Academy board member says war has "hurt" – but not destroyed – the nation's long history of business with a social mission. Now, it needs support to help create jobs for displaced Ukrainians.
Ukrainian Social Academy board member Petro Darmoris was greeted with a standing ovation at the Social Economy, the Future of Europe conference on Thursday, as he asked the European Union to include Ukraine in its plan to develop the social economy.
He was speaking at the opening plenary of the two-day conference organised by the French presidency of the EU in Strasbourg, France, the day after it was announced that the Ukrainian Social Academy – an organisation providing training and support for social entrepreneurs – had officially joined Social Economy Europe, a network of social economy organisations which works with European institutions.
We have a lot to share, because we know how social enterprises can play a role in wartime and postwar recovery
Darmoris called for Ukraine to be included in the European Social Economy Action Plan, a major EU initiative launched in December 2021 to grow the movement. He asked the European community to invest in and support Ukraine's social economy and social enterprises – in particular to help Ukrainians currently displaced within their own country. 
He said: "We especially ask for the support for our activities in local communities where we put our efforts to create jobs for internally displaced people through the development of existing and new social businesses. This will decrease migration and contribute to the wellbeing of the Ukrainians in Ukraine."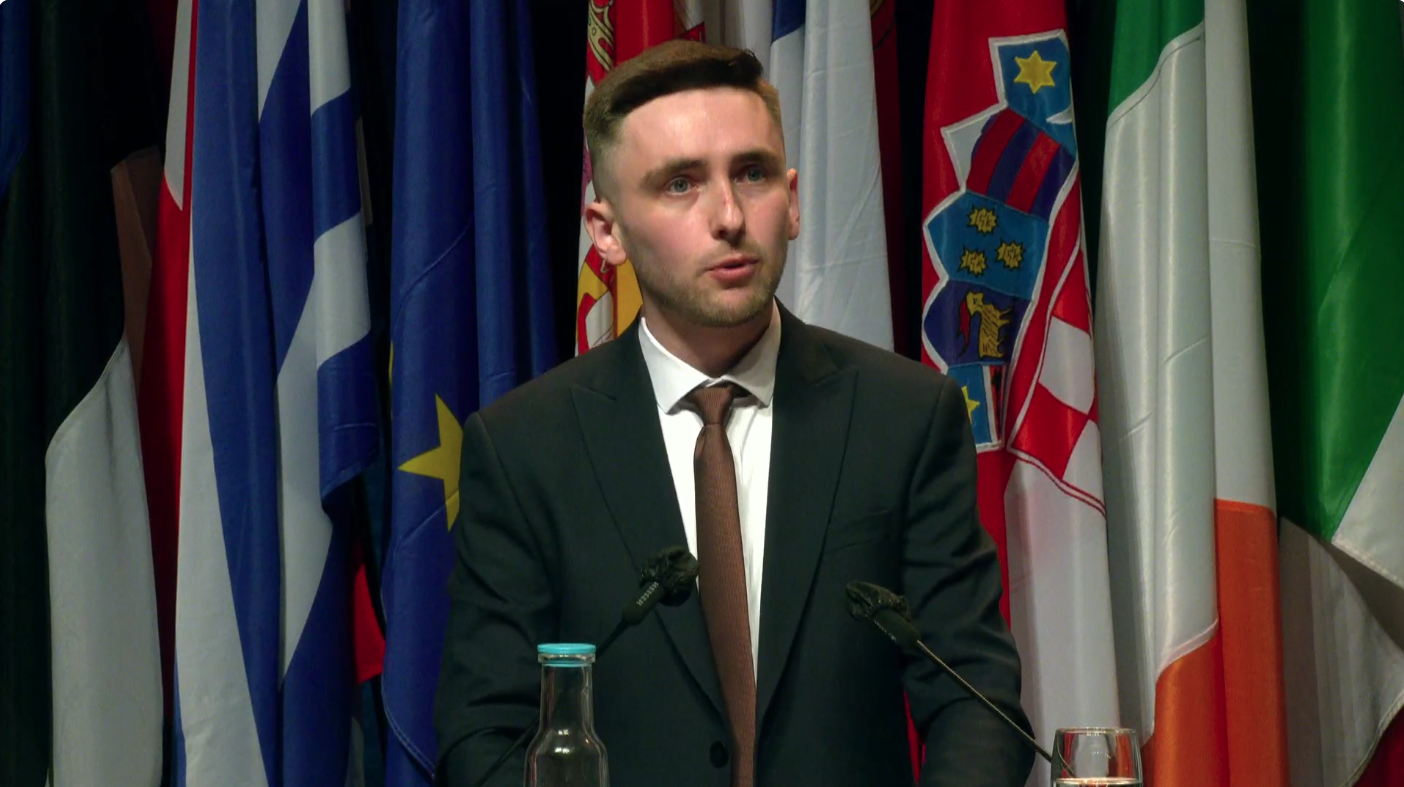 Darmoris (pictured) pointed to the long history of the social economy in Ukraine, which already numbered 15,000 co-operatives more than a century ago, he claimed, in areas including forestry, agriculture and banking, all working "for the social purposes of preserving and developing culture, schooling [and] inclusion".
While this "baggage of entrepreneurship with a social mission" had been "ruthlessly destroyed by the Soviet regime,'' he continued, the movement re-emerged after the country's independence in 1991, and even more after the Maidan revolution of 2014, with numerous initiatives developing, from civil society organisations and charitable foundations to social enterprises.
He said the war "hurts, but it doesn't destroy [this movement] – as it didn't destroy [it] 100 years ago".
"We have a lot to share, because we know how social enterprises can play a role in wartime and postwar recovery. At the same time, we count on support with different investments, and investments of time, investments of expertise, your experience, and also financial resources.
"Today, we are all and we are personally open to any concrete action we can do together, to any investment or donation you would like to make, to any strategic partnership we can establish to the future of the European Ukraine, into the future of the whole Europe." 
Part of the "European family"
Christa Schweng, president of the European Economic and Social Committee, speaking at the event via video link, said she welcomed "guest of honour" Darmoris "as part of our European family".
Darmoris was joined on stage by Alina Bocharnikova, social entrepreneurship programme coordinator at Ukrainian NGO the Future Development Agency.
The social economy is also the economy of peace. It builds bridges and cooperation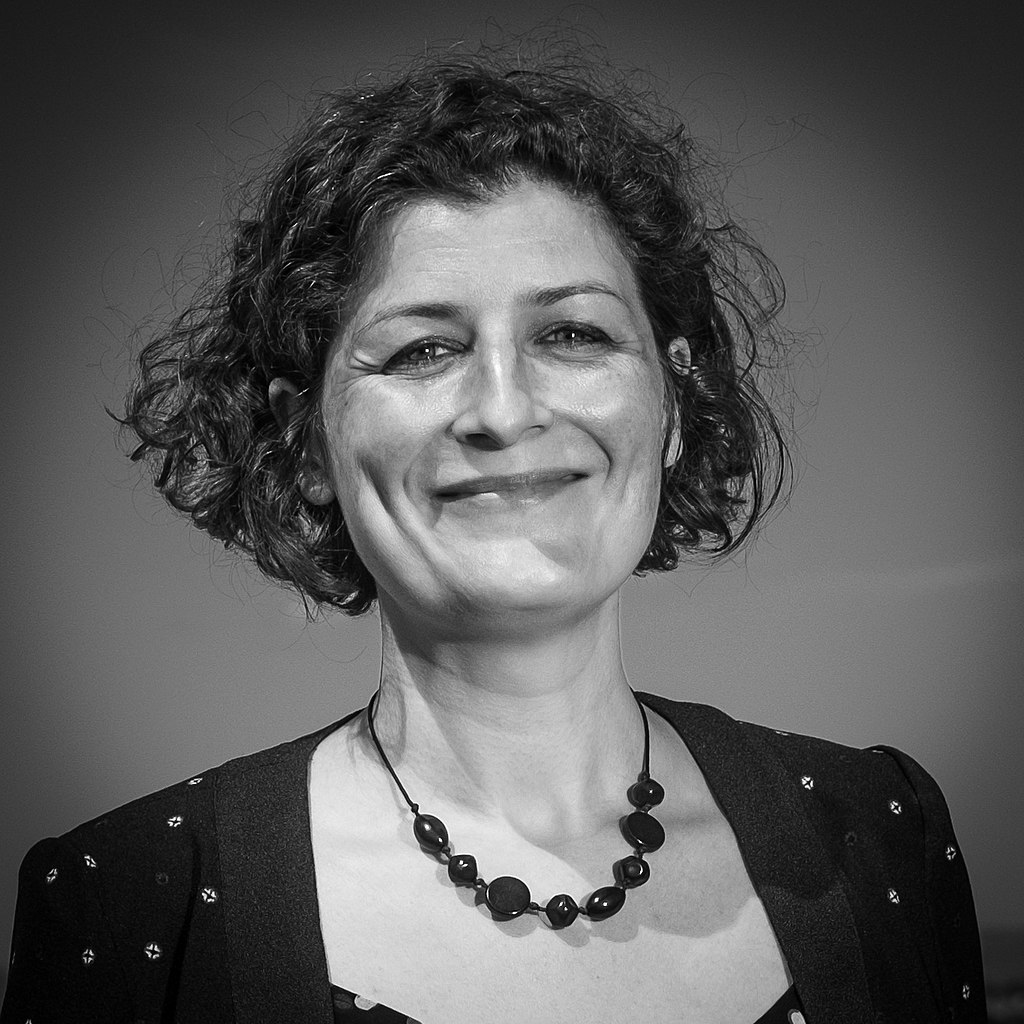 Introducing Darmoris and Bocharnikova, mayor of Strasbourg Jeanne Barseghian (pictured) said: "The social economy is also the economy of peace. It builds bridges and cooperation. It also represents a message of hope for a youth in quest of meaning for its future. We already knew that. But this is taking even more meaning since the tragedy of history has come back, with its horrors, to our continent." 
She continued: "In the face of the tragedy faced by Ukraine, its people and its land, we have repeated our solidarity and our commitment to help them, of course, today, right now, to face the humanitarian emergency, but also tomorrow, when this murderous war will be finished, when peace will be back, to rebuild their country, in particular the most affected areas. 
"This must be a priority for the future of Europe, for its economy, for us all. This is the reason why we insisted that Ukraine be honoured today."
Correction 06/05/22: an earlier version of this story incorrectly gave Petro Darmoris' role as a director. 
Top picture: from left, Alina Bocharnikova, Petro Darmoris, Strasbourg mayor Jeanne Barseghian speaking at the Future of Europe conference. Photo of Jeanne Barseghian by Claude Truong Ngoc
Thanks for reading Pioneers Post. As an entrepreneur or investor yourself, you'll know that producing quality work doesn't come free. We rely on our subscribers to sustain our journalism – so if you think it's worth having an independent, specialist media platform that covers social enterprise stories, please consider subscribing. You'll also be buying social: Pioneers Post is a social enterprise itself, reinvesting all our profits into helping you do good business, better.