Optimistic, but impatient: Germany's social entrepreneurs want more from government 
Social entrepreneurs are optimistic about the future, but – despite plans for a new national strategy and funding – they remain frustrated by the lack of structural political support, as the latest German Social Entrepreneurship Monitor reveals.
Germany's government has promised a national strategy and a "large" funding programme, but politicians may have their work cut out to prove their love for social entrepreneurs, who – at least until recently – have felt largely unsupported.
The fourth annual German Social Entrepreneurship Monitor, published on 27 April, finds that social enterprises are "on the rise" and "looking to the future with optimism".
But, despite strong signals of support from Berlin, almost 80% of those surveyed feel only a little or not at all supported by policymakers. 
Young social enterprises in particular have to keep fighting for the means and opportunities to put their ideas into practice
Respondents told Social Entrepreneurship Netzwerk Deutschland (SEND), which conducted the research in late 2021, that they wanted politicians to cut bureaucracy within public support programmes and provide better access to financing. Around a quarter said the lack of a dedicated legal status was a problem.
"Really engaged"
David Korenke, policy lead at SEND, told Pioneers Post there had been "a lot of movement" within Germany's coalition government, which was formed last December. Representatives of all three parties (the Social Democrats, the Greens and the Free Democrats) were "really engaged with the topic and the sector".
Signals of commitment include a promise to create a national strategy, and the creation of relevant units within both the federal ministry for economic affairs and climate action, and the federal ministry of education and research. In April 2022 a commissioner for social innovation was appointed, located within the education ministry but working across government. The post is held by Zarah Bruhn (pictured top), CEO and co-founder of social enterprise Social Bee, which connects refugees to employers. 
Key findings from the 4th German Social Entrepreneurship Monitor
More than 95% are already measuring their social impact or plan to measure this in future
More than 20% have women-only founders
More than 80% consider environmental factors in their buying decisions
The most common target groups are children and young people (37%), people with refugee or migrant backgrounds (30%) and women or girls (28%) 
The median age is three years old. Just over 23% are at startup stage, and 41% in early implementation or growth stage
More than three-quarters involve their employees strongly or very strongly in decision-making processes of the company
SEND's research also suggests that public bodies play an important role as customers: almost 20% of social enterprises surveyed are active in the 'B2G' (business-to-government) market. This compares with just 5% of conventional startups serving the public sector.
But social enterprise supporters are still waiting for "real structural changes", Korenke said. SEND is lobbying for the prompt development of a national strategy (which is still in its initial stages), targeted financial instruments, and a "cluster programme" for social innovation, which would provide social startups with the kind of strategic support and linkages that the tech sector currently receives.
"Fed up"
SEND's research, which surveyed 359 social enterprises, was conducted in the final quarter of 2021, but Korenke said it did not appear that views on political support had changed in the past few months.
Experienced social entrepreneurs had become "fed up" with slow political progress over the years, he said, and the high expectations of the current government had not yet been fulfilled.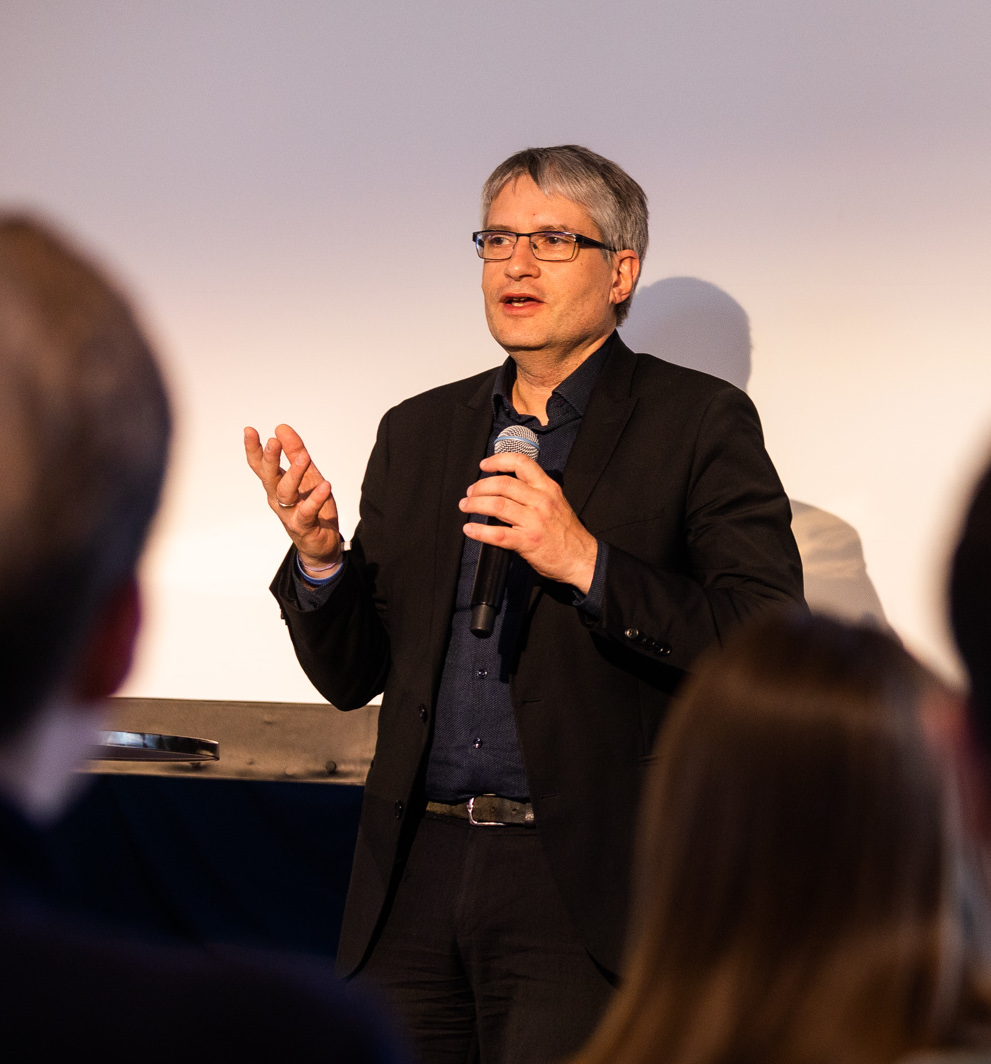 But in a statement alongside the publication of the Monitor, Sven Giegold (pictured), secretary of state in the ministry for economic affairs and climate action – and a key supporter of social enterprise – said: "Companies that make social and ecological goals part of their business model deserve the full support of the state. Companies that pass on social and ecological costs to the general public need the limits of a consistent regulatory framework. Companies oriented towards the common good are an important driver for the transformation. 
"We are therefore developing a national strategy for social enterprises and launching a large funding programme. We want to raise and strengthen the potential of social entrepreneurship for the sustainable transformation of our country. This project is my top priority."
Companies that make social and ecological goals part of their business model deserve the full support of the state - Sven Giegold, secretary of state
An EU-funded government funding programme was first announced last year by the previous German government. The scope and target audience for its replacement has not yet been confirmed, and in a blog post published last week, Korenke pointed out that it was not yet clear how this programme would tackle the deeper "structural" issues around social enterprise financing.
Social enterprises surveyed by SEND said their biggest challenges were complex and difficult access to public financing, and low acceptance of social entrepreneurship in society. 
Bruhn said: "Young social enterprises in particular have to keep fighting for the means and opportunities to put their ideas into practice. And this despite the fact that we know many successful examples of innovative social enterprises whose measurable impact on society is huge.
"Social enterprises combine economic pragmatism, scientific innovation and a sense of social responsibility. We want to ensure that the brightest minds and boldest entrepreneurs work to solve social challenges. That's why I'm pleased that the topic is consistently at the top of the agenda in the federal government."
All images courtesy of SEND ev.
 
Thanks for reading Pioneers Post. As an entrepreneur or investor yourself, you'll know that producing quality work doesn't come free. We rely on our subscribers to sustain our journalism – so if you think it's worth having an independent, specialist media platform that covers social enterprise stories, please consider subscribing. You'll also be buying social: Pioneers Post is a social enterprise itself, reinvesting all our profits into helping you do good business, better.