We're here to improve social investment – now's your chance to tell us what finance you need
The Adebowale Commission was a timely challenge to UK social investors. But to provide more enterprise-centric finance we need answers to some important questions, says the Social Investment Forum chair.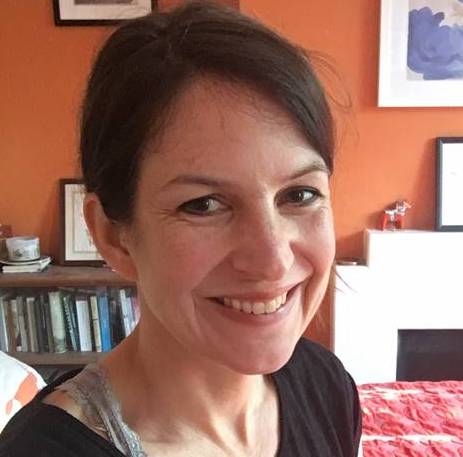 The recent report from the Adebowale Commission on Social Investment was very clear that social investment is not currently working for social enterprises and called for comprehensive reform of the market. It challenged our sector on the reach of social investment into different places and communities; on equity and inclusion (both in terms of access to finance, as well as within social investors' internal teams and committees); and on the lack of social investment products that are built around the needs of social enterprises.
The Social Investment Forum (SIF) is the national forum for UK social investment and finance intermediaries, with 26 active members making direct investments into charities and social enterprises. When we relaunched in late 2020, we discussed how we could best respond to similar concerns that had been identified across the sector, many of which were later reinforced by the Adebowale Commission. At its core, the SIF works towards the betterment of the social investment market by providing a collaborative space for social investors to develop and test ideas, share information, and champion and amplify best practice.
Joined-up data
Early on we identified three key areas that we, as a forum, wanted to focus on: enhancing data use across the sector; improving equality, diversity and inclusion practice; and understanding the future needs of the social economy.
Through our data workstream, we've been testing what can be achieved through crowding in our data for shared analysis. We've taken the postcodes from across SIF members' investments to evaluate the distribution of social investment across England, Scotland and Wales – including how it maps onto the government's levelling up agenda.
The picture of how social investment has been deployed can shift depending on which metric you use as a lens
Our analysis has found that 43% of social investment deals made by SIF members have gone to high priority areas for the Levelling Up Fund (Levelling Up Priority 1 areas) – a total of £521m across almost 2,000 deals since 2002. It has also shown that while areas of higher deprivation have received a proportionally higher number of deals, they have received a lower value of total investment compared with more affluent areas. There's plenty to unpick here – and it demonstrates that the picture of how social investment has been deployed can shift depending on which metric you use as a lens. We plan to expand this analysis to generate deeper insight into the geographic spread of social investment – identifying those areas that we have been less successful in reaching and asking why this is the case.
We also know there is still much to be done to improve equality, diversity and inclusion practice within the social investment sector. The SIF has been working closely with the Diversity Forum and Equality Impact Investing Project to amplify and support their work; and we're delighted that there has been a renewed wave of signatories to the Diversity Forum's refreshed manifesto, including many SIF members. As a forum, we expect members to be engaging with these cross-sector initiatives and proactively taking steps toward a more inclusive and equitable social investment market – and we are exploring ways to create accountability options for members making progress in this area.
Clarity needed
The final workstream is our attempt to respond to the fundamental challenge from the Adebowale Commission: how do we make social investment work better for the social enterprises that we exist to support? Here, we want to build on the excellent body of research that Social Enterprise UK and the Commission have already done in this area and take this to a more practical level that focuses on product design.
The Commission called for more enterprise-centric finance; which was defined as patient, flexible and less focused on debt. But there was less clarity over what exactly this means when it comes to designing social investment products. Similarly, Social Enterprise UK's State of Social Enterprise Surveys contain a lot of detail on the kind of finance that social enterprises are applying for, whether they were successful, and what it was used for. But this also starts with the products that already exist (grant, loan, equity etc), and tells us less about how a product could or should be designed to better suit their needs.
Which features of social investment are most desirable – is it longer repayment terms, or lower interest rates, or the availability of a grant portion?
So, we've launched the Future Needs Survey to better understand which features of social investment are most desirable for social enterprises. Is it longer repayment terms, or lower interest rates, or the availability of a grant portion? To what extent do organisations value flexibility in repayment terms, compared to the availability of additional support from an investor? These are all important questions to answer if we are to shift meaningfully towards bringing more enterprise-centric finance to the market.
The Adebowale Commission offers a timely and important challenge to our sector – particularly with the forthcoming consultation on the future allocation of dormant assets. It is now up to social investors to take these recommendations and act upon them. We hope that this Future Needs research, alongside our other workstreams, will help to set us on a path toward a more effective social investment market – that is fair and inclusive in its reach and distribution, and one that is genuinely built around the needs of social enterprises.
Fran Sanderson is the director of arts programmes and investments at Nesta and chair of the Social Investment Forum. SIF is looking for as broad a range of organisations as possible to tell them what they want from social investment, or what would make it appealing, so that SIF members can use this information to shape our funding applications and future offers; and so it can represent as accurately as possible the requirements of the sector we're set up to serve. Complete the survey here.
Top image: Gloucestershire Gateway Trust, a community development and regeneration charity that received funding from the Resilience & Recovery Loan Fund to provide food supplies and wellbeing support during the pandemic (credit: Thousand Word Media)
Thanks for reading Pioneers Post. As an entrepreneur or investor yourself, you'll know that producing quality work doesn't come free. We rely on our subscribers to sustain our journalism – so if you think it's worth having an independent, specialist media platform that covers social enterprise stories, please consider subscribing. You'll also be buying social: Pioneers Post is a social enterprise itself, reinvesting all our profits into helping you do good business, better.