Spain's impact investments reach €2.4bn as private sector activity booms
Spain's impact investment market is consolidating according to new research launched at SpainNAB's third annual event, with strong growth from private sector investors but calls for more public sector involvement.
Spain's impact investment market reached €2.4bn under management in 2021, according to the latest research, with private sector investments growing the most rapidly.
This is according to a new study launched this week at the third annual conference of the country's National Advisory Board on Impact Investment (SpainNAB) in Madrid.
The research, carried out by Esade Center for Social Impact, showed just a 1% growth in total funds under management at December 2021 compared with the figure published the previous year. However, the growth is 12% if it is based on the increase in capital under management by the specific organisations that have taken part in the study this year.
The report authors said that this represented a consolidation in the market, and pointed to the significance of the 33% growth of private capital involved in impact investment during the year. Impact investments by ethical and social banks grew by 10% and foundations by 3%.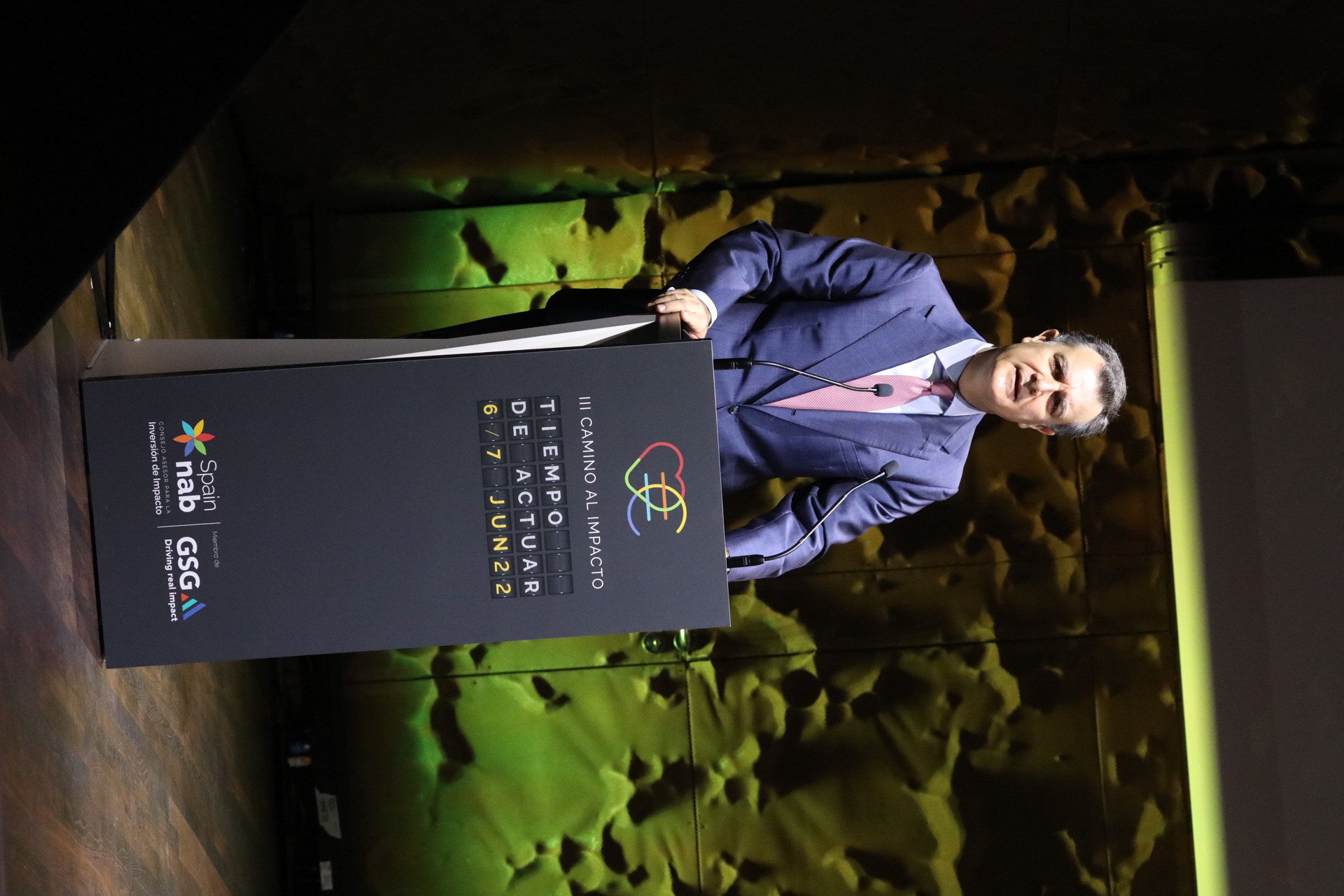 Juan Bernal, the president of SpainNAB and CEO of CaixaBank Asset Management, opened the event by saying: "The transition towards an impact economy as an instrument of transformation isn't in doubt. Spain has listened to the voice of impact and SpainNAB is prepared to lead the way and be a strategic ally in the ecosystem."
Bernal said the research had demonstrated "a spectacular movement of the private sector". He added: "We are all aligned to the same commitment…We are only missing one essential participant, we need the public sector to play its part in the economic and social recovery."
We have seen a spectacular movement of the private sector...We are only missing one essential participant
Ethical and social banks were the biggest investors, with their impact investments reaching  €1.6bn – more than two-thirds of the total figure for impact investments. Private capital represented €436m, or 18% of the total. And foundations, with €230m in impact investments, represented 10% of the total. 
European countries harmonise their approaches 
This year's research, La Inversión de Impacto en España en 2021, which is the second edition of a pioneering study launched last year, aims to align with the methodologies used by other European countries, co-ordinated by the European Venture Philanthropy Association (EVPA). 
In March 2022, the first estimate of the size of the UK impact investment market put it at £58bn (€68bn). Also in March, the State of the Dutch Impact Investing Sector report identified between €150bn and €180bn invested for impact in that country. 
Three taskforces were launched at this third annual conference of the SpainNAB which will aim to promote impact investment in different markets during the coming year. Sir Ronald Cohen, the chair of the Global Steering Group for Impact Investment (GSG) and Cliff Prior, CEO of GSG, also addressed the event.
Jose Luis Ruiz de Munain, director general of SpainNAB (pictured top), said: "We are very committed to continuing to promote the impact economy in our country. The study reveals how the role of public investment is key to catalyse private investment. We are working so that Spain can count on a national strategy that will contribute to mobilising private capital on a large scale towards sustainable and impact investment."
Thanks for reading our stories. As an entrepreneur or investor yourself, you'll know that producing quality work doesn't come free. We rely on our subscribers to sustain our journalism – so if you think it's worth having an independent, specialist media platform that covers social enterprise stories, please consider subscribing. You'll also be buying social: Pioneers Post is a social enterprise itself, reinvesting all our profits into helping you do good business, better.