Google backs AVPN fund to help green-tech nonprofits in Asia-Pacific
Asia's biggest network of social investors seeks to "open a floodgate" of green funding in the region, where climate disasters hit an estimated 57m people last year.
AVPN, Asia's largest network of social investors, has launched a US$3m fund to provide grants to nonprofit tech ventures that tackle climate change and drive sustainability in the Asia-Pacific region.
The APAC Sustainability Seed Fund, announced at the AVPN 2022 Global Conference in Bali today, is supported by Google.org, the tech giant's philanthropic arm, and the Asian Development Bank, and seeks to "open a floodgate" of green funding in the region, according to the network.
Michaela Browning, Google vice-president of government affairs and public policy for Asia Pacific, said: "This initiative is an opportunity for public and private organisations to come together in the shared responsibility to work towards climate and sustainability solutions." 
In addition to cash funding, grantees will also have access to Google's technology and expertise from its employees. "We're excited by the possibilities of using technology, including many of our own tools and platforms, to build scalable and impactful solutions that help tackle the threats presented by climate change," Browning added.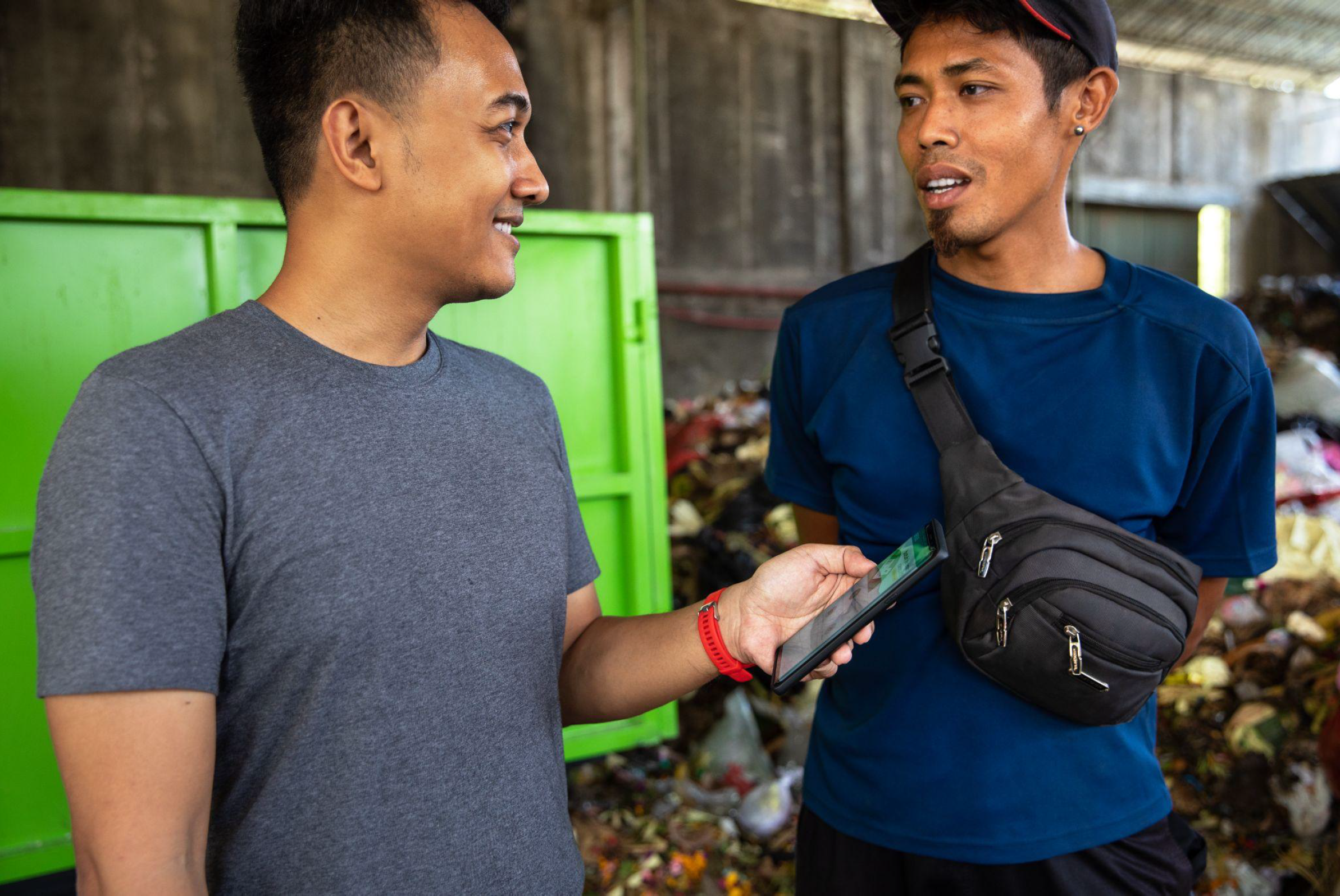 Above: Gringgo uses digital technology to improve waste management systems in Bali 
The fund will back organisations developing tech-driven green innovations in 11 countries – Australia, Hong Kong, India, Indonesia, Japan, New Zealand, Singapore, South Korea, Taiwan, Thailand and Vietnam. 
Sectors supported include renewable energy and carbon reduction, climate change adaptation, biodiversity protection, water preservation, circular economy, waste management and air quality improvement.
Trillions needed
Research by the IFRC (International Federation of Red Cross and Red Crescent Societies) showed that more than 57m people were hit by climate-related disasters across Asia-Pacific in 2021, and low-lying island countries in the region are the most exposed to the effects of climate change.
An estimated US$1.3tn of green funding is needed to tackle climate change and drive sustainability in the region, according to AVPN. The network hopes the new fund will "open a floodgate" of funding to address sustainable development. 
Through its Climate Action Platform, AVPN has so far facilitated more than 55 climate-related deals worth US$75m, Naina Subberwal Batra, CEO of AVPN, said at the conference today. 
This landmark fund... brings us closer to our vision of moving more capital towards impact
She added: "Sustainability is at the core of AVPN's mission, which is why this landmark fund, made possible with support from Google.org and ADB, brings us closer to our vision of moving more capital towards impact."
AVPN will hold information sessions between July and December 2022 about the fund, and applications will be open between November 2022 and January 2023.
Top picture: a barefoot solar engineer in the solar-powered village of Tinginapu, in the Eastern Ghats of Orissa, India. Credit: Abbie Trayler-Smith / Panos Pictures / Dfid via Climate Visuals.
Thanks for reading our stories. As an entrepreneur or investor yourself, you'll know that producing quality work doesn't come free. We rely on our subscribers to sustain our journalism – so if you think it's worth having an independent, specialist media platform that covers social enterprise stories, please consider subscribing. You'll also be buying social: Pioneers Post is a social enterprise itself, reinvesting all our profits into helping you do good business, better.