18 global financial institutions back 'Just Transition' label plan for financial industry
The Just Transition Finance Challenge, described as 'key' to a fair and inclusive transition economy, was launched at the Finance for Impact summit this week, alongside new recommendations to scale impact investing across the financial sector.
Schroders, Leapfrog and British International Investment are among 18 financial institutions that have backed a new initiative that will develop a 'Just Transition' label for investment products that deliver a fair and inclusive transition to a net-zero economy.
The Just Transition Finance Challenge was launched by the Impact Investing Institute, a not-for-profit organisation running research and initiatives to advance impact investing worldwide, with support of the City of London Corporation, at the Finance for Impact summit held in London this week. 
Founding members of the challenge include public and private sector asset managers and owners such as Schroders, Leapfrog Investments, Blue Orchard, Bridges and British International Investment. They collectively have £3.6tn in assets and assets under management. 
The initiative is expected to announce a set of criteria that would need to be met to gain the 'Just Transition' label following a public consultation that will be launched later this summer.
The Impact Investing Institute says it anticipates the label to be used by professional investors looking to identify which products (across asset classes) are advancing a just transition. More details on the practical use of the label will be provided following the consultation, and the first set of investment products meeting the criteria will be announced later this year.
Increasing consensus
The label will identify financial products that meet three elements of a just transition to a net zero carbon economy, defined by the Impact Investing Institute as: climate and environmental action; socio-economic equity and distribution; and community voice.
There is, according to the Impact Investing Institute, increasing consensus that a single focus on reducing CO2 emissions is not enough to achieve net zero, and that socio-economic impacts must also be taken into account. 
We need a far greater focus on the importance of a just transition: one that is fair to all
Peter Harrison, group CEO of Schroders, said: "We need a far greater focus on the importance of a just transition: one that is fair to all."
"Our industry has a role to play in helping to ensure the benefits of decarbonisation are felt as equally as possible," he said, adding that initiatives like the Just Transition Finance Challenge were "key to achieving this".
The members of the challenge will also receive support to embed the three elements of the just transition into the design of financial vehicles and investment mandates – across asset classes and markets, including in emerging countries.
The definition of what just transition means was outlined in the recommendations of the G7 Impact Taskforce – a group of 120 influential figures in business and finance formed with the aim of boosting impact investing worldwide – published at the end of last year.
Industry-led recommendations
A series of recommendations to accelerate the growth of finance for social impact was also launched at the event on Monday, in a new report, Finance for Impact: Industry-led recommendations to advance finance for social impact, published by the City of London Corporation with KPMG.
The report follows industry-wide consultation across the financial services sector involving 70 banking, wealth and asset management, insurance and pensions, and private equity firms as well as broader industry stakeholders. They aim to build on commitments made at COP26 (the 2021 United Nations Climate Change Conference) and the findings of the G7 Impact Taskforce. In particular, it aims to encourage financial institutions to consider social impact together with environmental objectives.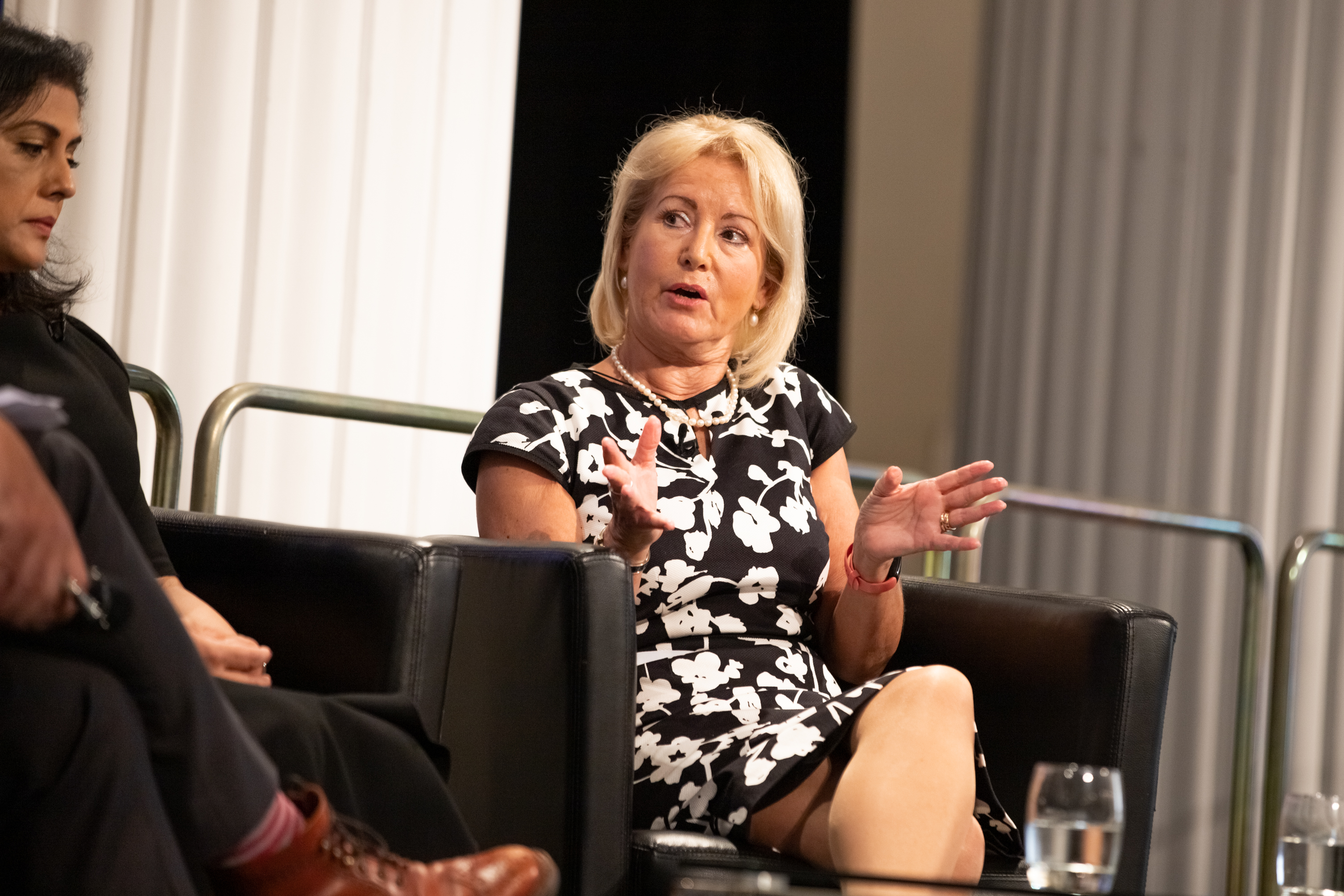 Dame Elizabeth Corley, chair of the Impact Investing Institute, said: "Governments alone will not be able to finance a sustainable and equitable future. The financial services industry has a very important role to play in mobilising more investment towards this future."
The recommendations focus on emphasising the need to develop consistent social impact goals, guidance on social impact disclosures, improved transparency, consistency of frameworks and metrics, and progress on regulation.
Civil society minister Nigel Huddleston said the social investment sector had "massive potential to deliver meaningful environmental and social benefits".
He added he was excited by the announcements at the summit that would "help to scale finance for a socially beneficial and inclusive transition to net zero".
The recommendations of the Finance for Impact report include:
Build on financial institutions' progress on environmental issues to address social impact.
Develop skills and training.
Set a clear strategy.
Leverage the financial sector's influence on the global economy to catalyse change.
Use impact data and metrics.
Be transparent on positive as well as negative impact.
Improve frameworks for better impact disclosure.
Support policy reform and regulatory intervention.
Collaborate and engage with stakeholders and seek out partnerships.
Top image: Axel Threlfall (Reuters), Bina Mehta (KPMG) and Dame Elisabeth Corley (Impact Investing Institute) speaking at the Finance for Impact summit.
Thanks for reading our stories. As an entrepreneur or investor yourself, you'll know that producing quality work doesn't come free. We rely on our subscribers to sustain our journalism – so if you think it's worth having an independent, specialist media platform that covers social enterprise stories, please consider subscribing. You'll also be buying social: Pioneers Post is a social enterprise itself, reinvesting all our profits into helping you do good business, better.