Kindred spirits: the Liverpool collective redesigning social finance
Locally-rooted and entrepreneur-led, with zero interest and 'social' repayment options – Kindred has created a flexible, supportive financing solution that's strengthening dozens of ventures while raising the profile of the social economy. Director Jennifer Van Der Merwe explains how it works.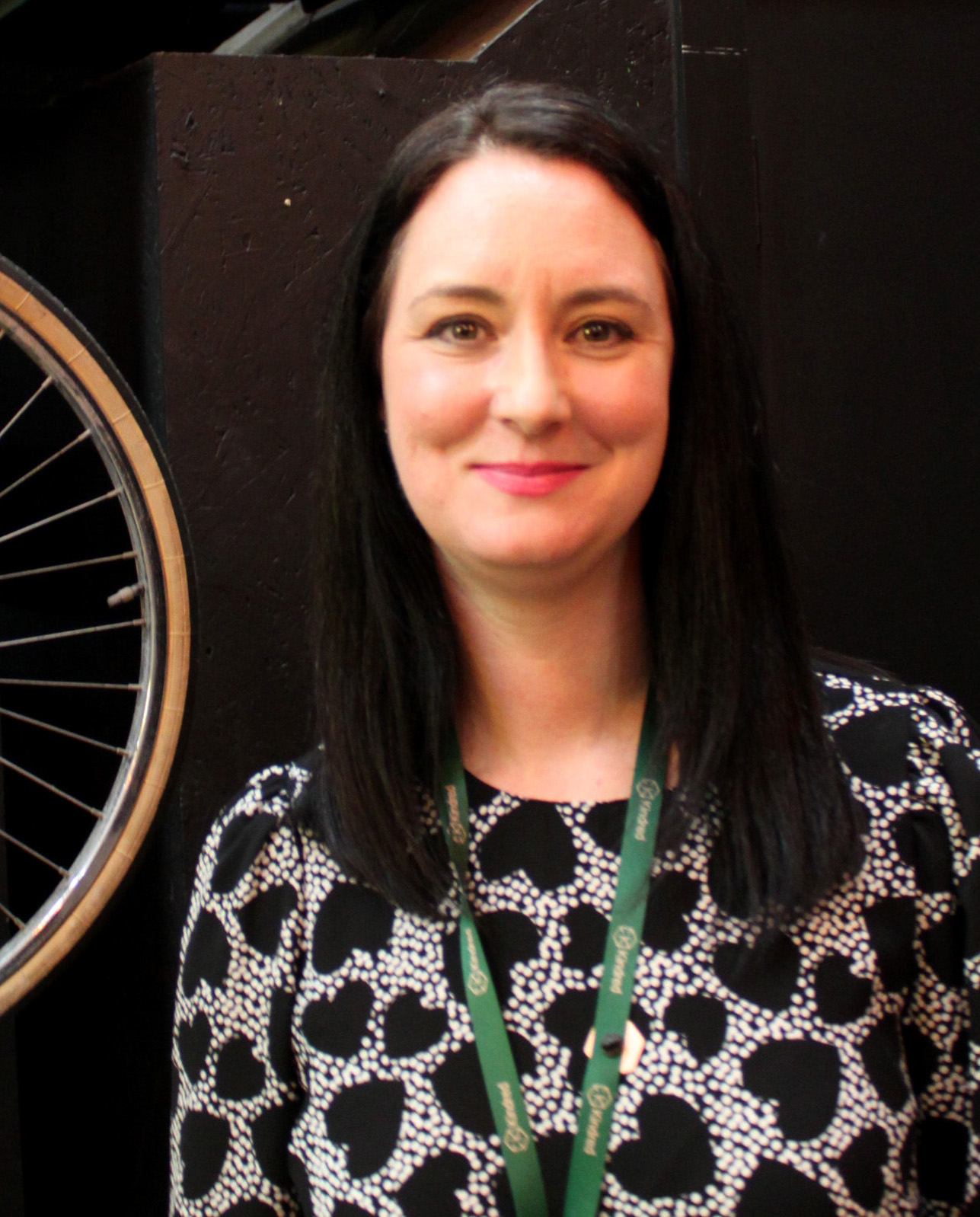 Earlier this year, Lord Victor Adebowale said: "It is clear that Liverpool has the potential to be the UK's pathfinder for social investment and has all the ingredients needed to grow as a social enterprise City Region, addressing the challenges highlighted in the Adebowale Commission report, leveraging the contribution of social businesses to the wider economic and social development. This is something that we should all seek to support."
Lord Victor, the chair of Social Enterprise UK, was speaking in May 2022 at the Northern launch of Reclaiming the Future – Reforming Social Investment for the Next Decade. The findings of the Commission on Social Investment, which he led, have delivered a searing assessment of the social investment market. The report calls for "comprehensive structural reform" if the UK is to harness the triple benefit of socially-trading organisations – those who trade commercially, deliver socially and provide the kind of bottom-up innovation and system change called for by the government in its Levelling Up and Shared Prosperity strategies. 
Supporting social enterprises to grow could add £3bn to the UK economy, injecting more than £600m into the poorest parts of the country
The Adebowale report estimates that its recommendations could support 5,000 social enterprises to grow, creating 180,000 jobs either directly or indirectly, with 36,000 jobs in the UK's most deprived communities over the next ten years. These outcomes could add £3bn to the UK economy, injecting more than £600m into the poorest parts of the country.
Target: £20m to grow the social economy  
One of the problems the Commission on Social Investment identified was the reason Kindred was created: that social enterprises in the regions of the UK have been underserved by social investment – as have disadvantaged groups, such as Black-led social enterprises.
Research in 2017 by the University of Liverpool's Heseltine Institute and social investment analyst Seebohm Hill showed that the social economy in the Liverpool City Region (Liverpool plus five neighbouring local authority areas) numbered 1,400 organisations, with a turnover of £3bn. But the gap remained for patient finance to help these organisations grow their impact in a flexible, sustainable way, that was responsive to their individual needs. So in September 2019, we convened a group of around 20 of those social economy organisations to develop our plans.
Working with Power to Change, we made the case to Liverpool City Region Combined Authority, the local government responsible for Liverpool and its surrounding boroughs. Metro mayor Steve Rotheram committed to supporting our ambition in October 2019. More than 150 socially-trading organisations (STOs) from across Liverpool City Region were involved in redesigning how money can work and by the end of our first year, our community had grown from 150 to more than 500 organisations. A £6.5m fund has been established for the first five years – £5.5m comes from LCR Combined Authority, with a further £1m from Power to Change. It includes a target of £20m to meet future demand and deliver growth.
We offer patient money at 0% interest and with options to pay some funds back as social, as well as financial, returns
In July 2020, Kindred was established as a community interest company (CIC), designed to connect, support and harness local entrepreneurialism for social good. We offer socially-trading organisations patient money at 0% interest and with options to pay some funds back as social, as well as financial, returns. Repayment of social return is done by calculating the social value, in equivalent monetary value, of the organisation's work. Typically up to 30% of a financial investment is able to be repaid in this way.
We accelerated a pilot round of investment when the pandemic hit. In spite of economic lockdowns, STOs proved resilient and determined because of the support they received and because the nature of their work is just too important to fail. And in 2021, 22 socially-trading organisations took on investment totalling just shy of £1m to support their growth.
Customised finance
Creating an environment where each cohort of investees supported each other – rather than a grant-giving approach where organisations were expected to compete for funding – was vital to our plans to build collective impact, as our evidence shows that collaboration and clustering accelerates growth and impacts places. And this is low-risk investment, as it is growing those activities and people who are already making things work in the places the rest of the economy doesn't reach or serve – rather than those who are good at writing bids or can afford to pay someone else to do it.
Kindred invites each STO to tell us about its financials, its social and environmental impact, its story, its plans and its appetite for collaboration – in words, pictures or a presentation. Each STO's pitch is put to a panel of peers. Each money arrangement is customised to the needs of the STO, as each is different, with rules created by the Kindred community.
This inclusive approach means we know they'll do their utmost to repay the investment from Kindred
This inclusive approach means we know they'll do their utmost to repay the investment from Kindred, so that future entrepreneurs can benefit from the fund. The appetite from STOs to migrate from grant-reliant models to trade and become more financially sustainable has contributed to the sector's strength, and will help Kindred to support future generations of STOs. We have also seen that peer-to-peer support helps reinforce resilience, and has led to a number of collaborations. For example, our bike couriers Peloton deliver for our community launderette, Kitty's; Birkenhead's STOs have formed the Left Bank Collective, which is driving the town's cultural renaissance. Our forest schools collaborate with youth groups, to help local people thrive. Our Black-led STOs have formed their own 'BlaST' network; these organisations took on 25% of all investment in our first round.
Vast potential
And we are confident we are starting to create the infrastructure here to make those changes. Liverpool city's mayor, Joanne Anderson, hosted the first Social Investors' Summit with Kindred in March 2022, inviting other investors to grow inward investment into the city and maximise the right kind of support for STOs.
Metro Mayor Steve Rotheram has supported it since its inception, as part of work in the region to promote better business practices – and describes Kindred as one of the ways that Liverpool City Region is leading the way to promote better business practices.
He acknowledges the role socially-trading organisations have to play. As he told us: "Of course, we want strong, successful businesses in our region – but we need to go further – we also want them to prioritise how they can enrich people's lives and bring greater prosperity to the communities they operate in." 
STOs thrive in areas of market failure, plugging the gaps left by the retreat of traditional businesses, serving those places – and communities – most excluded from other economic and job opportunities. They're speedy and agile – supporting them to grow will increase the resilience of our local economy. And the collaborating communities they have formed appeared to perform better than those working in isolation – so we need to develop opportunities for STOs to support each other and measure their impact, to provide better evidence. Their achievements are life-affirming – transformational – and their continued potential is vast.
Jennifer Van Der Merwe is the director of Kindred LCR.
Top image: Kindred member Cycle of Life, which provides community cycle rides, repair workshops and maintenance training, with a focus on marginalised communities (courtesy of Cycle of Life)
Thanks for reading Pioneers Post. As an entrepreneur or investor yourself, you'll know that producing quality work doesn't come free. We rely on our subscribers to sustain our journalism – so if you think it's worth having an independent, specialist media platform that covers social enterprise stories, please consider subscribing. You'll also be buying social: Pioneers Post is a social enterprise itself, reinvesting all our profits into helping you do good business, better.