Circular economy fund investments rocket in 2021 – new report
Rising investor appetite for impact investing and green funds creates four-fold rise in capital commitments, while the number of funds launched each year reaches record highs.
Capital committed to circular economy impact funds worldwide launched in 2021 reached a record €12.7bn, nearly four times 2020 figures, according to a new report from impact investing consultancy firm Phenix Capital.
Meanwhile, the number of new circular economy funds launched each year has grown five-fold between 2018 and 2021, going from 8 to 40. Between 2015 and 2018, the number of such funds launched each year averaged nine.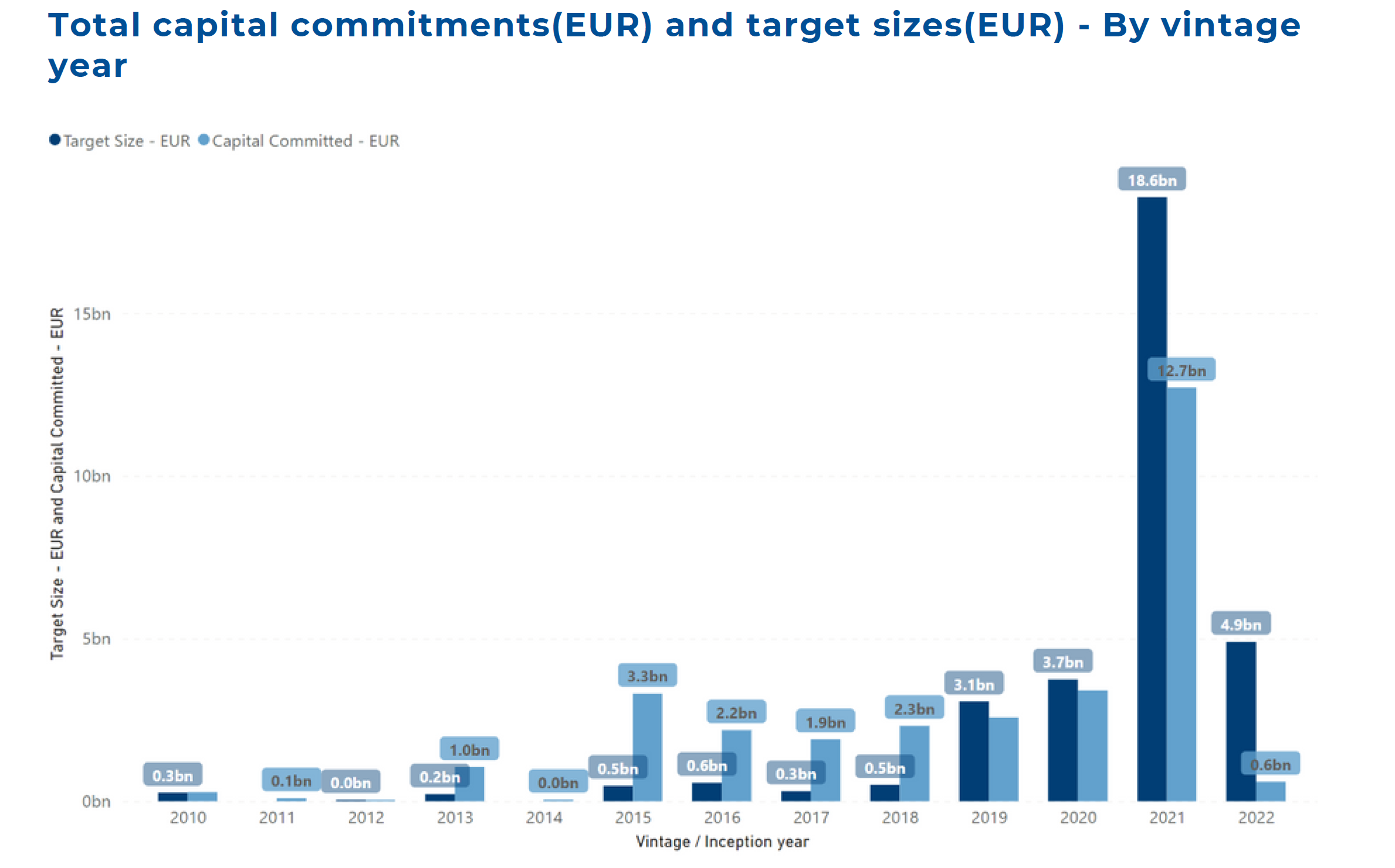 The recent interest in circular economy funds – impact funds investing in companies promoting reuse and recycling, a sustainable use of resources and waste reduction – is likely to be linked to rising investor appetite for impact investing generally, and for environmentally-focused funds in particular, Phenix Capital investment consulting analyst Maria Gil told Pioneers Post.
She added: "There is more interest now in impact funds and solutions that address the Sustainable Development Goals. 
"Since around 2020, our data shows that investors have increased their preference towards investments in funds targeting climate-related impact themes, with a focus on developed and global markets. The circular economy falls right into this trend."
Investors have increased their preference towards investments in funds targeting climate-related impact themes... the circular economy falls right into this trend
Among recently launched circular economy funds are Netherlands-based Polestar Capital, which aims to grow to €400m and has been backed by a major Dutch pension fund, and the €150m Circular Innovation Fund, anchored by a €50m investment from cosmetics giant l'Oreal.
The Impact Report: Circular Economy Funds at a Glance, published last week, is based on data from Phenix's Impact Database, which gathers information from 2,000 impact funds and nearly 900 fund managers.
Circular economy funds have also become more ambitious in their target size. Collectively, funds launched in 2021 had a target size of €18.6bn, up from €3.7bn a year earlier. 
This can in part be explained by the fact that funds with particularly high target sizes (over €1bn) launched in 2021; but even after those outliers are removed from the calculations, the average target size and capital commitments for funds launched in 2021 are higher. 
"Funds launched in 2021 have tended to have bigger sizes than those in 2020," Gil said.
It is yet unclear as to whether 2022 will reach similar levels. So far this year, 31 circular economy funds have launched with a collective target size of €4.9bn, attracting just €0.6bn in commitments.
High-income countries
To date, €39bn has been committed to 192 impact funds focusing on the circular economy, according to the research. As many as 110 circular economy funds are currently open for investments, aiming to reach an aggregated €17bn. 
Funds targeting the circular economy represent 9% of the funds listed on Phenix's database. 
Impact funds focused on the circular economy tend to target high-income countries and global markets rather than developing economies. Western Europe and North America are attracting the largest investments, with €9.9bn and €8.7bn respectively committed to circular economy funds in each of those regions.
"This may be because emerging economies are focused on meeting the needs of their populations and, therefore, are more likely to target other impact themes such as access to healthcare, sustainable agriculture and farming and poverty reduction," the report suggests.
Most of the capital invested in circular economy funds comes from private equity, with €17bn committed so far, followed by public debt and public equity (with €11bn and €10bn committed, respectively). Growth funding is the preferred form of financing by private equity investors that target the circular economy, with €13.1bn committed to support companies to scale.
Top picture: Petrmalinak on Freepik
Thanks for reading our stories. As an entrepreneur or investor yourself, you'll know that producing quality work doesn't come free. We rely on our subscribers to sustain our journalism – so if you think it's worth having an independent, specialist media platform that covers social enterprise stories, please consider subscribing. You'll also be buying social: Pioneers Post is a social enterprise itself, reinvesting all our profits into helping you do good business, better.