GIIN launches $4.5m Impact Lab to 'fine-tune' impact investors' strategy for maximum impact
The Global Impact Investing Network has launched the $4.5m GIIN Impact Lab, a research and development initiative to create tools to optimise impact investors' impact performance.
The initiative, officially announced at the GIIN Investor Forum at the Hague on Thursday, is funded by EQT Foundation, Temasek and Visa Foundation. 
The Impact Lab will build its work on current GIIN tools for impact management and measurement, but will go further than just collecting data on impact performance: the Lab aims to develop analytical tools that would enable investors to "fine-tune" their strategy by identifying what works, and what doesn't in different circumstances.
GIIN CEO Amit Bouri said: "We think this is a first-of-its-kind initiative to really take the market to this next level of sophistication. We're hoping that the impact lab can really push the frontiers of impact intelligence – how do we become smarter about how to achieve impact? How do we become more effective at making sure that every dollar, euro or yen that's invested can do its best to contribute to real results for people and the planet?" 
We're hoping that the impact lab can really push the frontiers of impact intelligence
Initially, research will expand work on benchmarking that the GIIN has started piloting in certain sectors including financial inclusion. This will enable impact investors to measure their performance against peers and establish "what good performance actually looks like", Bouri said.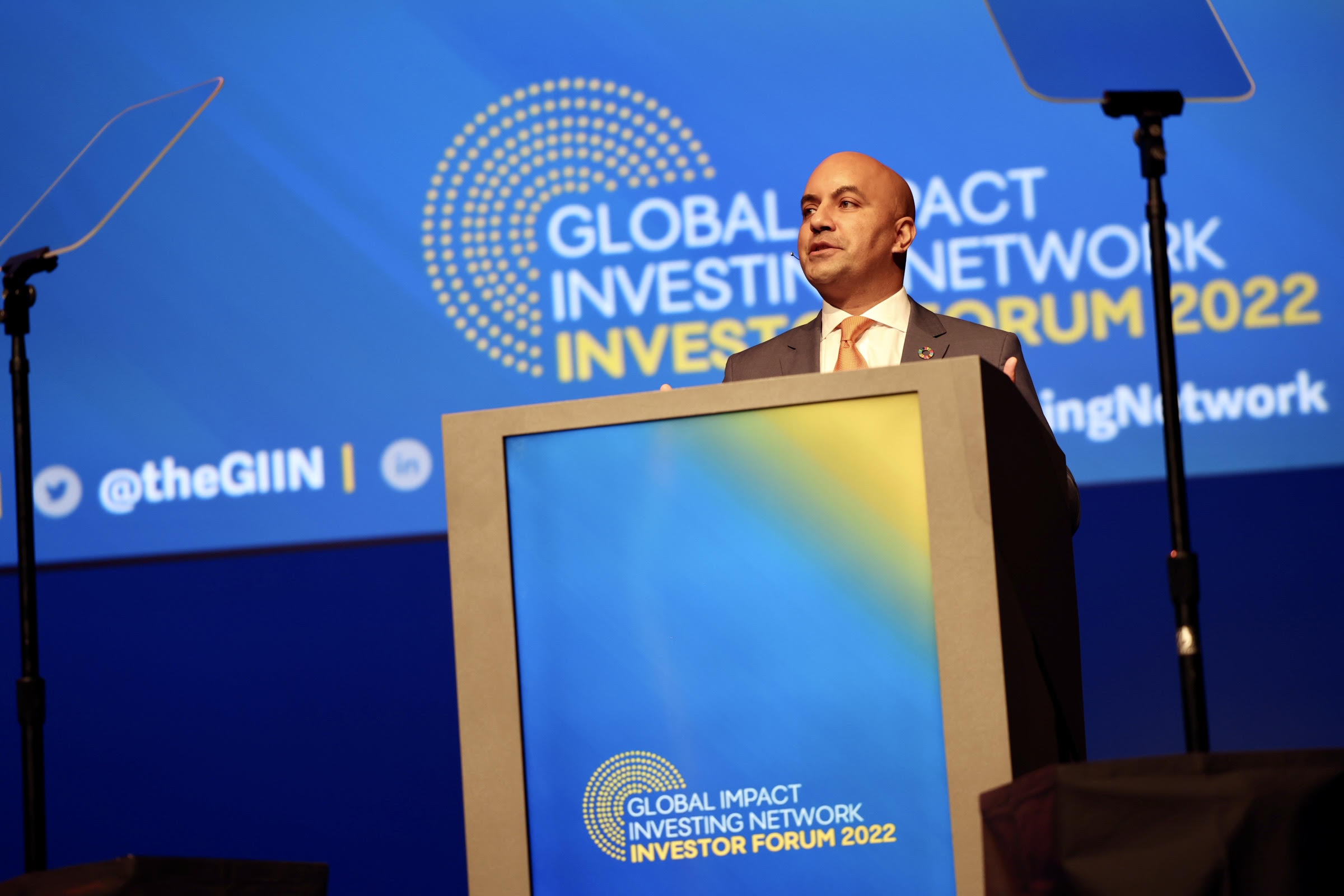 Further tools – some of which are still to be determined as research goes forward – will use knowledge gathered through the benchmarking work to analyse what the main drivers of impact are. 
For example, Bouri explained, the research could use data to inform investors on how impact performance typically evolves throughout the lifespan of the company, which could guide them to decide on the holding periods of their investments, for example.
The research could also inform investors on which investments benefit most from the type of capital they are intending to allocate – for example, which are typically better suited for blended finance products, and which are ready to take on private equity with a lower risk tolerance.
The GIIN Impact Lab launched the day after the GIIN revealed its latest estimate showed global impact investments had topped $1tn.
Bouri said the tools would "push the market sophistication on how we understand impact, but also, how we achieve it".
We have to ensure... we're getting better and better at allocating capital to where it means and matters the most
Cilia Indahl, Head of EQT Foundation, said: "We are up against time in making capital move. We're in a macroeconomic era where we really need directionality of the economy so that we can feel that we know where we're going, and that we're effective at putting capital in there." 
She added that as climate, energy and food crises were ongoing, "we really have to ensure that we can go through that period feeling that we're getting better and better at allocating capital to where it means and matters the most."
Top picture: GIIN Forum 2022, the Hague.
Thanks for reading our stories. As an entrepreneur or investor yourself, you'll know that producing quality work doesn't come free. We rely on our subscribers to sustain our journalism – so if you think it's worth having an independent, specialist media platform that covers social enterprise stories, please consider subscribing. You'll also be buying social: Pioneers Post is a social enterprise itself, reinvesting all our profits into helping you do good business, better.