'The more companies we work with, the more risk there is' - B Lab's Dan Osusky
INTERVIEW: As B Lab leads a "substantial revisit" of the criteria for companies seeking B Corp status, we ask the man who oversees these standards what will change, how the B Corp community can grow with integrity – and how he feels about its critics.
With more than 5,000 companies now accredited, the global B Corp movement is growing fast. It's also facing increasing scrutiny and criticism – much of it relating to how B Corps are assessed. Now, the public can have its say on what criteria businesses should meet to be allowed to sport the increasingly sought-after "B" logo. 
B Lab, the nonprofit that manages assessments, has just published new draft standards that, if agreed, all would-be B Corps would have to meet. Two years in the making, they are up for public consultation until 30 November, with anyone, from existing B Corp leaders to members of the public, invited to give feedback.
While B Corp standards have continually evolved over time, the new set of standards mark a sharp change in direction. Moving away from what B Lab describes as a "flexible" points-based system, which requires companies to achieve a minimum aggregated score of 80 across a set of questions, the proposed new standards will ask prospective B Corps to meet requirements on each of 10 core topics that cover a company's social, environmental and governance impact. Once agreed, B Lab aims to roll out the new standards from 2024, with existing B Corps typically given a three-year re-accreditation term before they have to meet the new higher bar.
We talk to Dan Osusky, head of standards and insights at B Lab, about what this change will mean, and where the B movement is really going.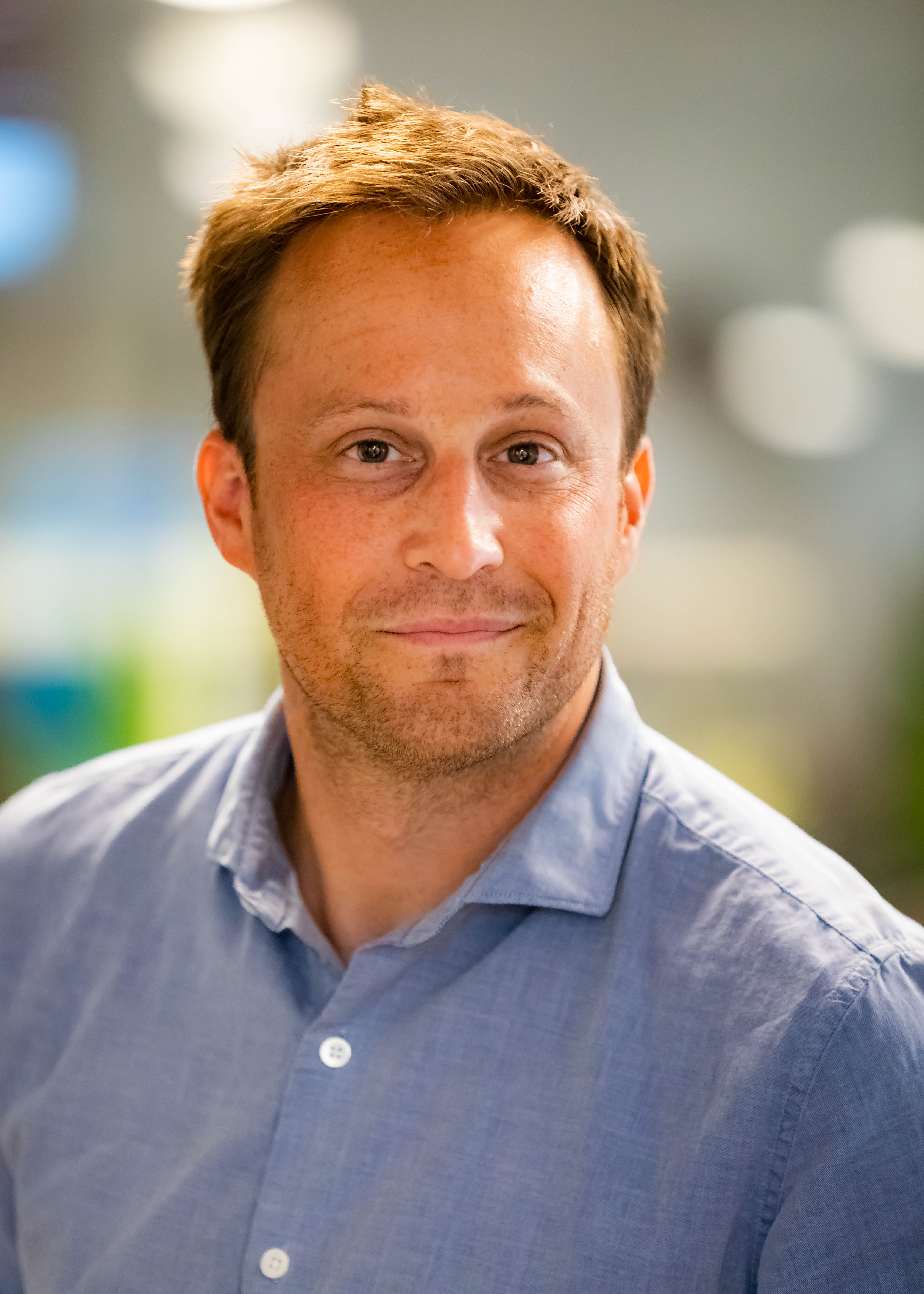 Pioneers Post: The new standards are going to be rolled out gradually – giving existing B Corps some time to catch up. Are we going to reach the awkward situation where some existing B Corps actually don't meet the new standards? 
Dan Osusky: Our scoring methodology has been designed in such a way that to achieve the score of 80, there is still a presumption that a company is achieving a degree of comprehensive performance across topics, and isn't able to achieve that score of 80 by just being really good on one thing. It is important to be aware of that, because sometimes it gets interpreted as, 'oh, that could mean companies are actually really bad on a lot of things, and they're just making the certification because of one thing' – the scoring methodology has been designed in such a way to actually prevent that.
The new approach to the standards more specifically targets core topics in a way that it's fair to presume that the existing B Corp community would not necessarily be meeting each of these specific requirements… Maybe a lot of certified B Corps aren't going to be meeting all of them at the beginning. [But] part of B Corp certification is always a journey towards continuous improvement… Ultimately, the fact that some of these standards could mean that an existing certified B Corp isn't automatically meeting them should hopefully just be a part of the collective journey of the impact of the B Corp community to go ahead and achieve them. 
Our intent is to never create standards that are designed to remove a company from the B Corp community
That's going to look slightly different for every single individual company, there might be some companies who are already meeting all of the expectations, say on the environmental standards that we've developed, but might need to do a little bit of work on the worker standards, and vice versa. 
Our intent is to never create standards that are designed to remove a company from the B Corp community. So we are always thoughtful about what these transition timelines look like… this is all about ongoing improvement as a part of being a leader, and therefore there isn't a switch being flipped in which suddenly, companies who have been a part of the community for a long time are no longer able to be a part of it.
PP: One of the "core topics" that companies would be assessed on in the new standards is what you call "risk" – their negative impact. Currently, assessing negative impact isn't part of the overall scoring system, but came up in a separate section. Why this change?
DO: We've historically had these risk standards, [including] what's called the disclosure questionnaire within the assessment. It is not a scored component of the B Impact Assessment, because we were very deliberate in avoiding the presumption that you could net out the bad things that a company might be doing with enough good things. So we've said that there are certain things that, no matter how good your score is, we're going to evaluate this to determine whether that, in itself, is a prohibiting factor that will make you ineligible, or that you will be required to remediate prior to you achieving certification. 
There are essentially different approaches and schools of thought: should potentially controversial things just be prohibited altogether? Or is it in those spaces where there's… potentially the most impactful thing that can be done? 
Should potentially controversial things just be prohibited altogether? Or is it in those spaces where there's potentially the most impactful thing that can be done? 
So we say, what are the negative impacts that exist in a particular industry? And then we explore what it would look like if a company was doing x, y and z to manage those impacts. In certain circumstances, we actually determine that these impacts are so inherent to the industry or the topic, that it's not possible to be appropriately managed, and therefore, companies in this space should not be eligible to be certified B Corps [an example of this is the operation of private prisons]. But in some circumstances [such as fossil fuel companies], when we do that analysis, we are able to say that there are ways for companies to be managing these issues in a way that demonstrates leadership and therefore is aligned with what the B Corp certification represents. And therefore there is a pathway for those companies to achieve the certification. Normally, that requires remediation or specific actions on the part of the company. And it does mean that there would be a number of companies in that industry that would be ineligible as a result of [not meeting] those specific requirements that we've established. 
That aspect of our [current] certification has not been something that everyone has been fully aware of – and that's because it doesn't apply to a lot of the companies who are going through the process, because they're not in those controversial spaces or engaged in those controversial practices. So one of the big opportunities that we see with this shift of the standards is to actually elevate the role of these risk standards, so … it becomes one of the core requirements among these other topics.
PP: Some people argue that the B Corp movement faces a crossroads – either seeking to grow too much with the risk of diluting its impact, or staying true to itself by being more selective. Is B Corp at a crossroads?
DO: I think the simple answer is yes, whether you consider it a crossroads, an inflection point or something like that. It's something that we reflect on quite a bit internally and grapple with because it is really core to us as we think about: how do we make sure that we achieve what we want to achieve? And how do we therefore make sure that we are creating our standards and our processes, and our engagement and anything else with the integrity that we think is necessary? 
One of the reflections that we have is that every organisation who's in this space should be at a bit of a crossroads right now – and that's because the world is at a bit of a crossroads. Every day, there's more and more evidence and lived experience of the challenges that our world is facing from both social and environmental issues; with that comes a different set of expectations of how businesses are either contributing to those problems, or can become a part of the solution. And we sit right in that space, trying to think about how we can transition to an economy that works for everyone that is inclusive, equitable, regenerative, and with that comes a lot of pressure given the way the world is right now. 
Every organisation should be at a bit of a crossroads right now – and that's because the world is at a bit of a crossroads
That pressure is twofold, one of which is to think about how can we accelerate the impact that we're having, which involves making sure that we are working with a wider range of companies – the more companies are embracing a different way of doing business and embracing our standards, the more impactful we are able to be. But on the flip side, the more companies you work with, the more risk there is in the perceptions of what those companies actually represent.
It's the role of our standards to balance those things out. We are in a moment where we are doing a substantial revisit, in which we're engaging many, many stakeholders, and ultimately, our vision and our goal should be that more companies are achieving our standards. But our standards are impartial ways to identify what leadership looks like: our goal is not to water down those standards to allow more companies to achieve them. That's really the core component here, which is we want more companies to adopt our standards, but we want that to happen, because the standards are meaningful – and the goal is not to shift the standards to allow more companies to adopt them.
PP: Critics have complained that the B Corp accreditation isn't going far enough – that it shouldn't be open to companies that may be putting profit first, purpose second. Do people really understand what B Corps are? Are expectations too high?
DO: I think what B Corp certification is trying to do, which is to assess the company's impact, and essentially how good a business is, is incredibly complex. And I think there's a challenge in conveying that complexity to both the companies who might be pursuing it, as well as to a broader audience. So I wouldn't necessarily say it means expectations are too high, or it's misunderstood. But I think there is such an important educational component about what the certification represents, both at the high level, as well as at a detailed level.
Our goal is not to water down those standards to allow more companies to achieve them
We don't presume to claim that B Corps are perfect businesses. We think they're leading businesses, and we think our standards are able to demonstrate and justify that, but they're not perfect, and that's not the level of standard that we're trying to set. Importantly, we welcome the critique, we welcome the dialogue – we think that's a valuable part of not only our work, but the space and the ecosystem. And sometimes those [critics] are justified; sometimes we might disagree, but we understand; and other times, there's also opportunities [for us to] continue to improve as well. 
PP: What company would you like to see becoming a B Corp?
DO: I like to be somewhat provocative in thinking about that question. Our mission is about changing the world of business. So my instinct is, the company that I would like to see most becoming a B Corp would be some of the companies who might have historically had some of the biggest problems and the biggest negative impact, because if they are truly embarking on a journey – that I think would take many, many years for them to get to – to actually be able to achieve something like B Corp certification, I think that would be a  massive benefit to the world.
Top picture courtesy of B Lab UK.
Thanks for reading Pioneers Post. As an entrepreneur or investor yourself, you'll know that producing quality work doesn't come free. We rely on our subscribers to sustain our journalism – so if you think it's worth having an independent, specialist media platform that covers social enterprise stories, please consider subscribing. You'll also be buying social: Pioneers Post is a social enterprise itself, reinvesting all our profits into helping you do good business, better.