Opinion: Forget the buzzword – I've seen what real collaboration can do
So-called collaboration in the social sector is often inefficient, hierarchical and even competitive. Obama Fellow Alex Smith calls for "generous leadership" instead – a model he's about to put into practice in expanding the work of his own organisation across the UK.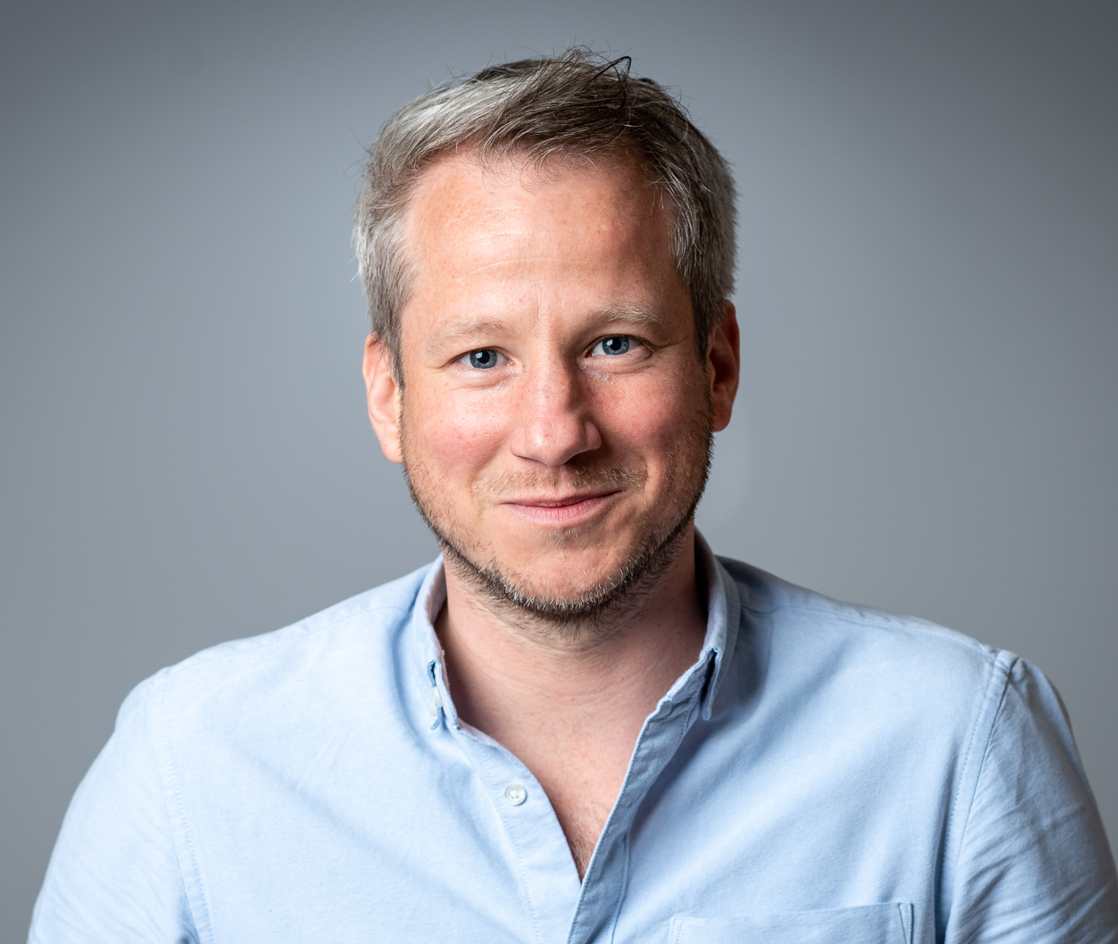 'This is what good collaboration looks like.'
That was the message I gave to a group of community builders recently, at an event to celebrate the work of the 2022 Multipliers – changemakers from every corner of the UK. Each of them is building a sense of belonging in their own community, while working together to make even greater change, supported by the organisation that I lead, The Cares Family, and inspired by my experience as a global Obama Fellow.
The event felt like a family gathering. In an intimate, low-lit room, strangers from different backgrounds and with entirely different experiences of the world came together with open hearts and open minds to share and to learn. Multipliers who had been through nine months of leadership guidance together told their personal stories and explained how those experiences had inspired their various visions of a better world, and the actions they are taking to build that world. Each was supported by the others with whoops of endorsement or, in the more vulnerable moments (there were more than a few tears), with the supportive words, 'you've got this'. A community of donors, aided by drinks and pizza, then shared their own stories, vulnerabilities and hopes of a more equitable future with the local leaders who had inspired them, in a flurry of conversations that are already leading to new partnerships.
They were leaders not competing to out-lead one another, but leaders with the hunger to learn and the humility to unlearn
These were people with lived experience of issues – from loneliness to addiction, discrimination to being failed by monolithic systems – leading change from the bottom up. They were sharing skills and building capacity and confidence in one another. They were leaders not competing to out-lead one another, but leaders with the hunger to learn and the humility to unlearn. This was generous leadership.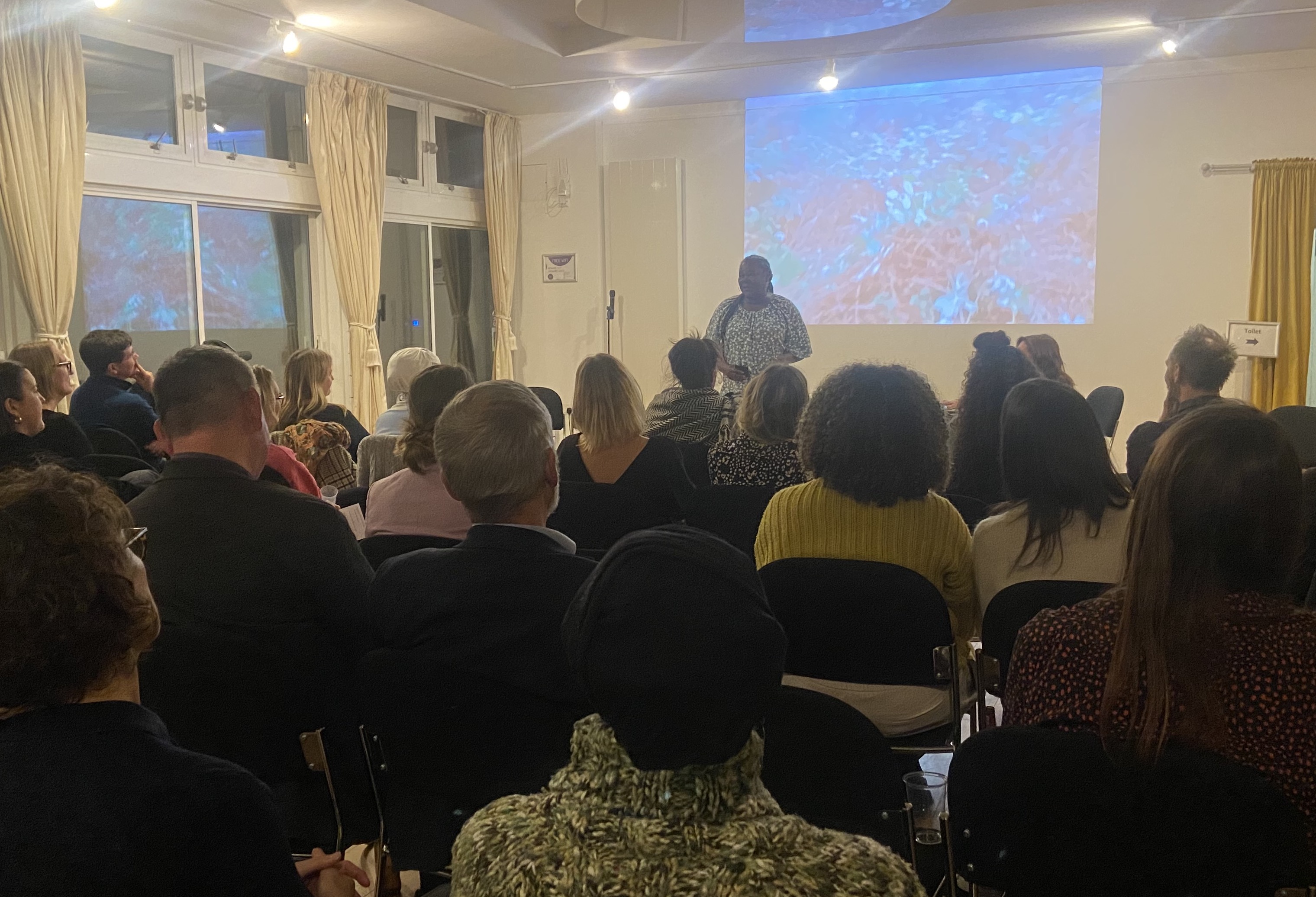 It's exactly what we'd set out to achieve when we launched The Multiplier in 2021. We wanted this to be a different sort of leadership programme – a relational programme built on nurturing connections and not just skills; on sharing power rather than amassing it; on lifting one another up, rather than being the 'best in class'. That's why, for the duration of the nine-month programme, we focused on how to build relationships with supporters rather than writing an 'elevator pitch'. It's why we focused not on the blunt tool of media relations, but more on the engagement tool of storytelling. And it's why, every time I was with this group of Multipliers – whether online or in person – I was pulled into a warm embrace: an embrace of recognition that starting something that might change the world is brutally hard; that leading it is tougher still; and that this group would be honest, open and vulnerable with one another about how challenging the process of change can be.
Hierarchy, competition – and too many meetings
This sort of genuine collaboration is, sadly, all too rare in the social sector. For many years, the idea of 'best practice' – itself a horrible piece of jargon based in hierarchy and singularity, rather than distribution and plurality – has been a concept imposed on community organisations from those who hold the power to define what it looks like, rather than by those who experience the sharper end of the term's disingenuousness. When it comes to collaboration, social sector 'best practice' has tended to look like meetings, meetings and meetings; committees which concentrate rather than open up power; people who don't want to be in the room spikily sizing one another up before going back to their own organisations with information on which to self-preserve. The brilliantly brutal Twitter account, @NonProfitsSay, parodies this insidious culture best when it says 'collaboration is the non-profit word for warfare.'
A brilliantly brutal Twitter account parodies this insidious culture best when it says 'collaboration is the non-profit word for warfare'
But the joke's not funny anymore, because in its inefficiency (read: 'waste of time'), this type of talking shop 'collaboration' – where everyone needs to know everything that's going on everywhere; where overstretched people show up to placate or, worse, out of habit; where we're seduced by expensive consultants to write platitudes on post-it notes – this type of excess distracts social changemakers from their missions. In its endlessness, it burns people out. And it gives credence to the strange notion that more impact organisations should merge, and more charities and social enterprises should die. Don't get me wrong. I'm all in favour of more targeted, more efficient social impact, particularly amid endless crises and especially as costs are soaring. But that's exactly the point: the social sector needs to change how it does collaboration – making working cultures about addition, rather than subtraction.
That's why I love The Multiplier so much. Through the programme, over five years, 50 social entrepreneurs will build capacity by sharing what they know about community-building, storytelling, systems change, fundraising and achieving impact. So far, changemakers from various fields have heard from experienced leaders including Labour MP David Lammy and communications strategist Alastair Campbell; they've also learned from earlier-stage entrepreneurs including Kiran Kaur, whose GirlDreamer is helping young women of colour to build power together. Multipliers have even shared funding contacts and resources, with 22 of them so far raising over £550,000 in new income as a direct result of their collaboration. Gatherings are mostly online, and yet the sense of community, increased confidence and greater capacity that Multipliers gain from one another is shown to be the greatest value add of the programme, because of that relational focus over a 'hard skills' focus alone. As it turns out, when you connect people, and provide a space for friendship and equity across difference, powerful things can happen.
A collective mission
It's this approach that The Cares Family is now expanding with our new Ripple Effect programme, through which rather than 'scaling' our own organisation to achieve impact based on our own 'best practice', we will instead work with businesses, councils, social sector organisations, health agencies and individuals across the UK to help them to adopt our model and adapt it for their own communities. In each community, what emerges will be different, but through those differences we believe that a rich movement of connection between generations – one greater than the sum of its parts and capable of making lasting change – will take root.
Like the Obama Foundation from which this approach is borrowed, our collective mission is to connect, inspire and empower people to change their world – not to change it from the top down. Because leadership is not about hoarding knowledge; it's about sharing it. Leadership doesn't require amassing power; it requires distributing it. Leadership doesn't demand holding space; it demands creating and then departing space for others to fill in a way that befits their community.
Collaboration is about producing results
There's nothing easy about this approach, of course. When The Cares Family starts to give away a model that we've spent 12 years painstakingly honing, we will find new challenges. Our model won't work everywhere. Some people we train to adopt our approach may never actually get their intergenerational activities off the ground. Others may come across barriers to connection that we've so far never encountered. We have to be at peace with the notion that we are just as likely to fail as we are to succeed. But that's a more honest, more adaptable approach than the one that demands that one size fits all or that says that 'best practice' works everywhere.
The day before that intimate Multiplier gathering, at Anthropy in Cornwall, Sarah Walker Smith said, 'collaboration is defined as an act. It's not about talking or thinking. It's about taking action'. As the Oxford definition of the word confirms, collaboration is about producing results. As we in the social sector head deeper into a cost of living crisis and climate crisis, and, in the UK, towards a general election, it's those results that we should ultimately judge ourselves against – our collective results on how well we are changing society; and certainly not our individual annual reports.
Photos courtesy of Multipliers 2022
Thanks for reading our stories. As an entrepreneur or investor yourself, you'll know that producing quality work doesn't come free. We rely on our subscribers to sustain our journalism – so if you think it's worth having an independent, specialist media platform that covers social enterprise stories, please consider subscribing. You'll also be buying social: Pioneers Post is a social enterprise itself, reinvesting all our profits into helping you do good business, better.