Doug Miller, venture philanthropy's founding father, retires from IVPC
One of the founding fathers – and a key financial supporter – of venture philanthropy has stepped down from formal leadership after 20 years in the industry.
Doug Miller, an American private equity veteran, has retired as chair of the International Venture Philanthropy Center (IVPC), marking the end of an era in which regional networks for venture philanthropy and social investment have taken root in Europe, Asia, Latin America and Africa. He hands the reins to Naina Subberwal Batra, CEO of AVPN.
Discussions began in 2002 for what would become the European Venture Philanthropy Association (EVPA), established in 2004 with Miller as founding chair. He took on the same role on co-founding the Asian Venture Philanthropy Network, and then co-founded the African Venture Philanthropy Alliance and Latimpacto. IVPC was created in 2019 to ensure collaboration across the four continents.
In a statement, IVPC said Miller was well-known to the community as "the man who jumps on to the stage at our conferences – each year a higher stage and each year addressing a larger and more diverse crowd".
But he was also "the catalyst behind AVPN, EVPA, AVPA and Latimpacto", having put both his time and money "towards developing independent locally led and locally funded organisations to drive capital towards impact where it is needed most".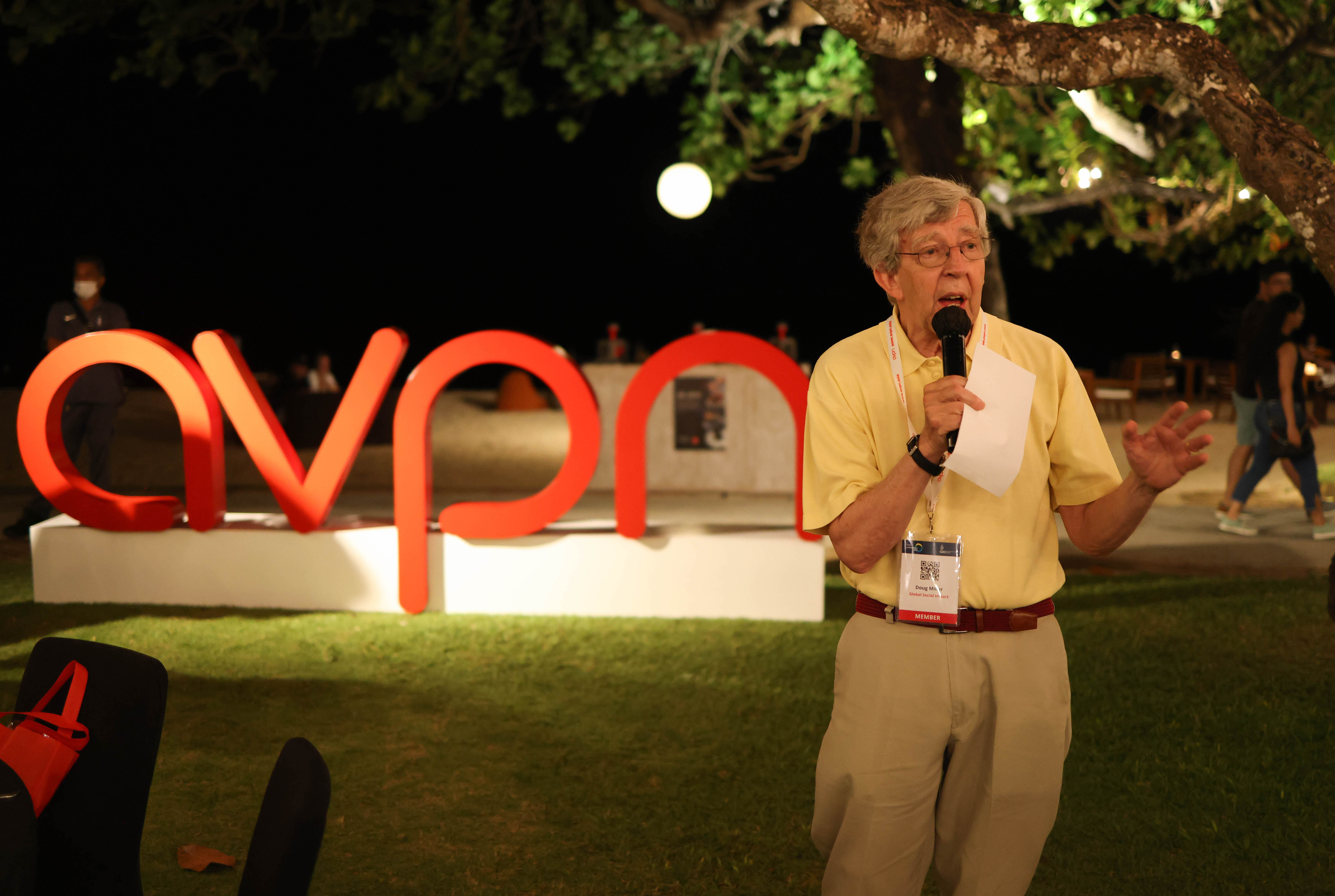 'Best investments'
Miller has personally invested more than US$7m of his wealth into the family of networks, which today counts some 1,100 member organisations in 70 countries.
Speaking at Latimpacto's first annual conference earlier this year, he described his investments in these networks as "the best investments that we have ever made". 
"We've put in x amount of money, but 10 times, 15 times that amount of money has come from first of all, friends and family, then from foundations and from corporates and then from high-net-worth individuals. So we're making progress in that regard." 
In a 2017 interview with Pioneers Post Miller described how being drafted to fight in the Vietnam war, then returning home to become an anti-war student – but ultimately disillusioned by the limited impact of protesting – led him to a career where he could make money and thus make a difference.
Miller will continue to support IVPC as part of its advisory board. 
IVPC said: "[Miller's] legacy as the founder of all four regional social investment networks will continue long after his formal retirement and we are all immensely grateful for his characteristic determination and dedication to this important work."
Subberwal Batra, CEO of AVPN since 2013, takes over as chair of the IVPC board alongside her continued leadership of AVPN. 
At AVPN she has grown the organisation's membership to more than 600, and broadened its focus from venture philanthropy to supporting the entire continuum of capital from philanthropy to impact investment and increasingly financial institutions and corporations investing for impact. She has also overseen the creation of new pooled funds and the AVPN Academy, a platform for professional training in social investment.
EVPA's annual conference takes place as part of Impact Week on 30 November - 2 December. Check back soon for more coverage on Pioneers Post.
Photos courtesy of IVPC
Thanks for reading our stories. As an entrepreneur or investor yourself, you'll know that producing quality work doesn't come free. We rely on our subscribers to sustain our journalism – so if you think it's worth having an independent, specialist media platform that covers social enterprise stories, please consider subscribing. You'll also be buying social: Pioneers Post is a social enterprise itself, reinvesting all our profits into helping you do good business, better.