Davos 2023: Philanthropy for climate, social innovator awards, and inequality reality check
What happened at Davos this week? Social innovators were celebrated at the Schwab Foundation awards, corporates committed to work with social enterprises, and partners launched a "purpose-driven metaverse" – but as the rich and powerful gathered in the Swiss ski resort, Oxfam unveiled a dark picture of rising inequality and called for a wealth tax. Our pick of the week's headlines from the World Economic Forum meetings.
1. WEF launches philanthropic initiative to help mobilise trillions needed for green action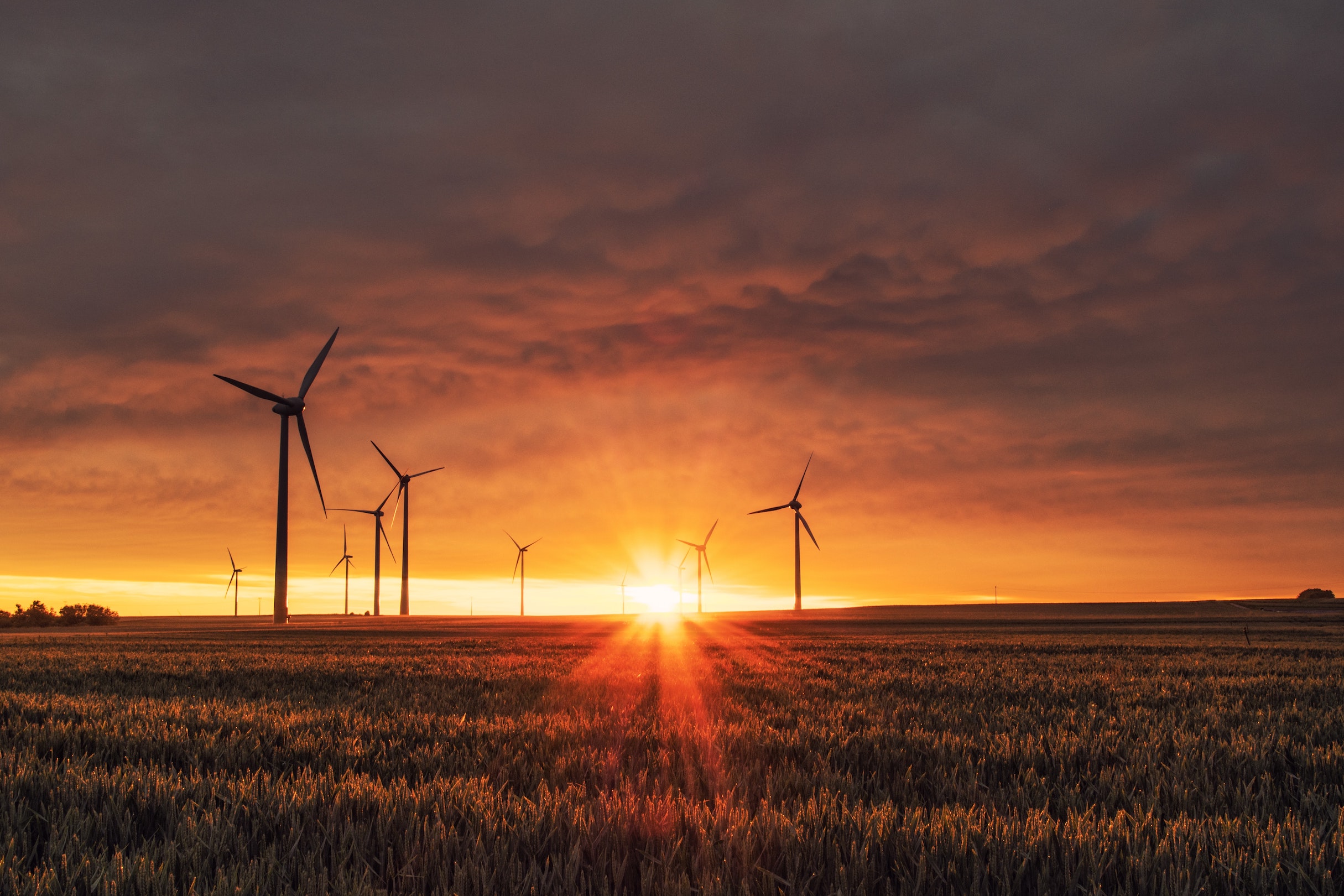 The World Economic Forum on Tuesday launched Giving to Amplify Earth Action (GAEA), an initiative to leverage philanthropic funding to tackle climate change and biodiversity loss.
The 45 partners include foundations such as the Rockefeller Foundation, Ikea Foundation and Laudes Foundation and the Bezos Earth Fund. 
GAEA will work to increase philanthropic funding in existing and new cross-sector initiatives to help them catalyse further investment. WEF estimates US$3tn a year is needed to tackle the climate and biodiversity crises.
A number of individuals, academic institutions, companies and public sector organisations are also supporting the projects, including the Stanford University Center for Ocean Solutions, McKinsey Sustainability and the Centre for Strategic Philanthropy at the University of Cambridge.
Philanthropies can play a unique role in encouraging urgent, radical and unprecedented collaboration
"We are at a tipping point in our efforts to put the planet back on track to meet our climate ambitions, said Klaus Schwab, founder and executive chairman of the World Economic Forum. "To reach the speed and scale required to heal the Earth's systems, we need to unlock not only private capital and government funds, but also the philanthropy sector as a truly catalytic force to achieve the necessary acceleration." 
According to WEF, just 2% of total philanthropic giving, estimated at US$810bn in 2021, is invested into climate mitigation. Per Heggenes, CEO of the Ikea Foundation, said this figure was "unacceptable" but that it also represented "a massive opportunity to leverage philanthropic giving for climate action. Philanthropies can play a unique role in encouraging urgent, radical and unprecedented collaboration between the public and private sectors."
2. Oxfam spotlights record rise in inequality and calls for wealth tax
A report published by Oxfam on the first day of the summit showed record rises in the wealth of the super-rich together with a growth of extreme poverty.
Survival of the Richest found that billionaires had seen "extraordinary increases" in their wealth. Since 2020, US$26tn (63%) of all new wealth was captured by the richest 1% people on the planet – with their aggregated wealth increasing by US$2.7bn each day.
It is the first time that extreme wealth and extreme poverty have increased simultaneously in 25 years, according to the report. 
"While ordinary people are making daily sacrifices on essentials like food, the super-rich have outdone even their wildest dreams. Just two years in, this decade is shaping up to be the best yet for billionaires," said Gabriela Bucher, executive director of Oxfam International.
The report comes as multiple crises affecting the cost of living, energy prices and food security are sweeping the world, with 1.7bn workers now living in countries where inflation is outpacing wages, according to Oxfam. 
The charity is calling for a wealth tax to help alleviate inequality. "A tax of up to 5% on the world's multi-millionaires and billionaires could raise US$1.7tn a year, enough to lift 2bn  people out of poverty," Oxfam claims.
3. Schwab Foundation's Social Innovation Awards 2023 highlight 'power of collective change'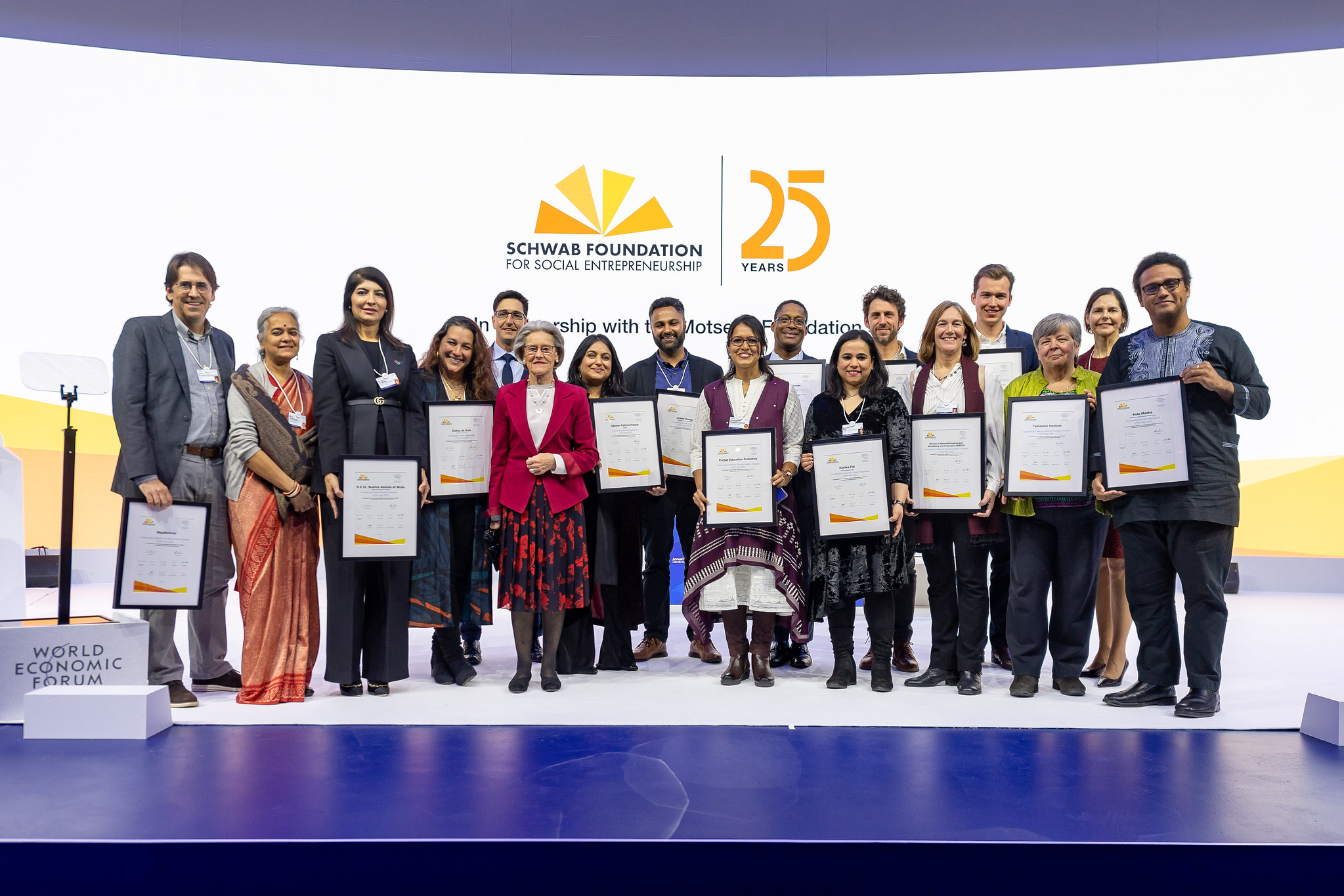 On Wednesday 24 people representing 16 organisations were recognised at the Social Innovation Awards, which have been run by the Schwab Foundation for Social Entrepreneurship since 1998. 
The awards cover four categories – social entrepreneurs; social intrapreneurs, both in the private and public sectors, who influence companies or public bodies to be more purposeful from within; and drivers of "collective social innovation" – leaders who have brought together organisations to tackle issues more effectively, a newly added category.
François Bonnici, director of the Schwab Foundation and head of social innovation at the World Economic Forum, said: "The impetus to create a new collective award is an acknowledgement of the fact that no one organisation or individual can achieve large-scale social change alone. In today's complex world, collective efforts are increasingly important if groups are to mobilise action to achieve inclusive, lasting and equitable social change." 
Awardees include Yvonne Aki-Sawyerr, the mayor of Freetown in Sierra Leone; Joseph Kenner, CEO of US social enterprise Greyston; Kanika Pal, South Asia sustainability head at Unilever Hindustan; and the leaders of German initiative ProjectTogether, Philipp von der Wippe and Henrike Schlottmann.
They join a network of 435 social innovators that have received the award over the past 25 years.
Bonnici said this year's award-winners represented "a beacon of hope in these difficult times. By providing practical and scalable solutions to deep-rooted problems, they are demonstrating that change is possible, and they are achieving remarkable transformations through innovative cooperation."
4. Catalyst 2030 launches Catalyst Business Commitment 'badge' to recognise companies that partner with social enterprises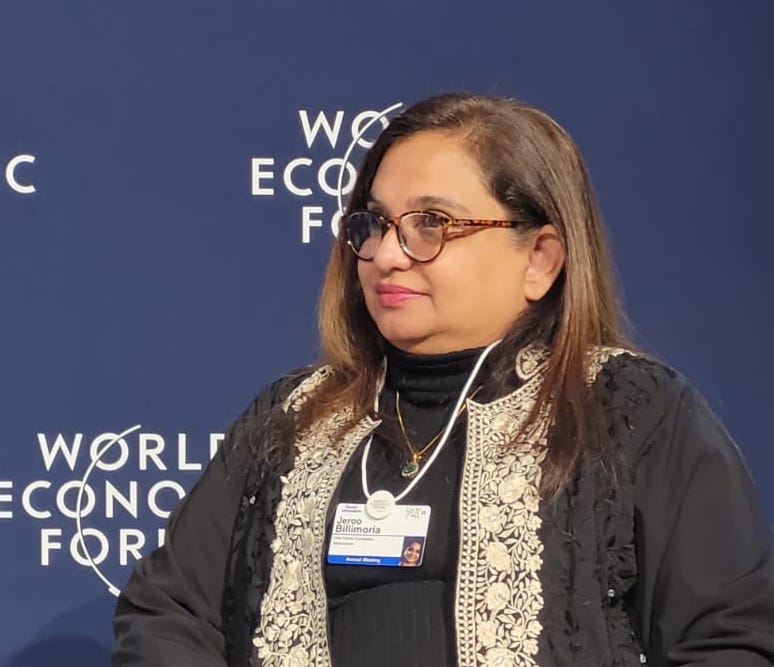 Catalyst 2030, a global movement of social entrepreneurs to reach the UN Sustainable Development Goals by 2030, launched the Catalyst Business Commitment, an accreditation for companies that partner with social enterprises. 
Companies on board so far are eBay, Microsoft, SAP, EY, Lex Mundi and Compass Diversified.
To be allowed to display the Catalyst Business Commitment badge, companies will have to show they work with social enterprises that are either registered as non-profit organisations or have Social Enterprise World Forum (SEWF) verification. 
Corporations will be expected to support social enterprises  with funding, pro bono or discounted services or social procurement.
Announcing the initiative at a panel discussion on Thursday, Jeroo Billimoria (pictured), social entrepreneur and co-founder of Catalyst 2030, said: "A cross-sectoral commitment to the social economy is probably the only chance whereby we can come close to achieving the SDGs on time." 
A cross-sectoral commitment to the social economy is probably the only chance whereby we can come close to achieving the SDGs
5. WEF creates "first public purpose-oriented application" of metaverse technology
The World Economic Forum unveiled a prototype of a "purpose-driven metaverse" where organisations can convene to learn about and take action on the world's big challenges.
First introduced in 2022, the Global Collaboration Village is a partnership with Accenture and Microsoft. Among the 80 organisations involved are Paypal, the United Nations Development Programme, Deutsche Bank and Adecco Group.
The space includes immersive spaces accessible by virtual reality headset or laptop devices. Over the next year WEF will invite organisations to use these spaces to learn and collaborate.
Klaus Schwab, founder and executive chairman of WEF, said the project was "a true global village in the virtual space" – and the first public purpose-oriented application of the metaverse technology. 
He added: "The Village will use the frontier capabilities of the metaverse to find solutions for addressing the big issues of our time in a more open, inclusive and sustained way."
Brad Smith, vice-chair and president at Microsoft, said: "We believe the metaverse has the potential to fundamentally change the way we communicate and collaborate, overcoming limitations of the physical world to deliver enhanced connections for everyone."
Delegates were not all convinced. UNAIDS boss Winnie Byanyima told Devex that proposing a metaverse to tackle global challenges was "an insult to ordinary people who are suffering" and that the issues were down to lack of political will, not lack of technology. "We know the solutions, we should get on with them," she said.
Photo credits: World Economic Forum/Mattias Nutt; Karsten Wurth on Unsplash; World Economic Forum
Thanks for reading Pioneers Post. As an entrepreneur or investor yourself, you'll know that producing quality work doesn't come free. We rely on our subscribers to sustain our journalism – so if you think it's worth having an independent, specialist media platform that covers social enterprise stories, please consider subscribing. You'll also be buying social: Pioneers Post is a social enterprise itself, reinvesting all our profits into helping you do good business, better.