Four fresh impact-led enterprise ideas from the Impact Shakers Summit
Expanding healthcare through AI in Africa, publishing city-guides for impact entrepreneurs or boosting inclusion in the startup scene – we bring you some stimulating social business ideas from the Impact Shakers Summit in Brussels.
The Impact Shakers Summit gathered hundreds of mission-driven entrepreneurs and impact investors from across Europe in Brussels last week for a day of discussions, pitches and deal-making with the aim of jet propelling the impact startup ecosystem in Europe and beyond. 
The event was an opportunity for social entrepreneurs to connect with each other and meet potential investors – and for us, to bring you some inspiration. Here are four innovative business ideas that caught our attention.
Sila Health: using AI to expand healthcare in Africa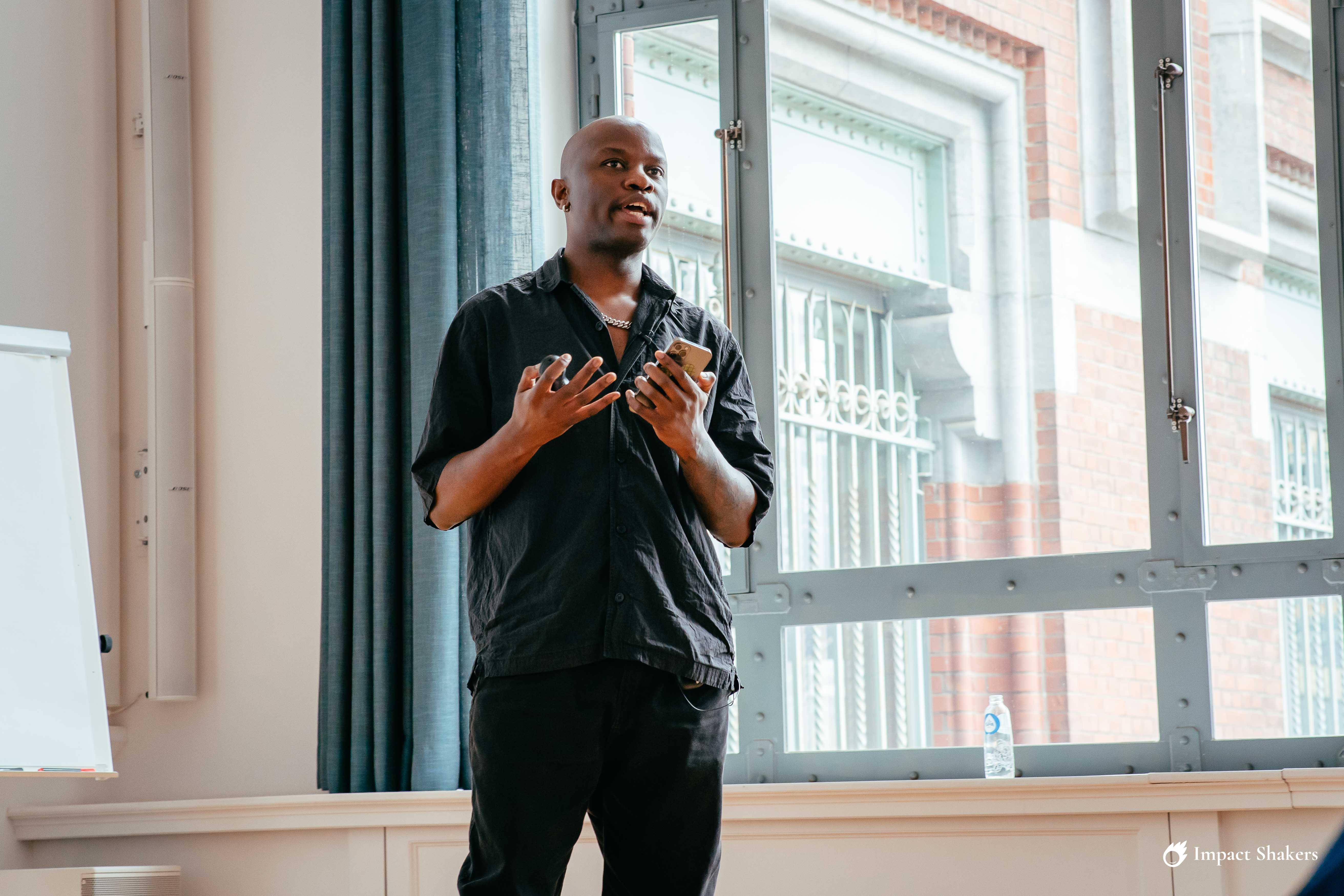 Region: Headquartered in Zimbabwe; operates in Africa and beyond
Founded: 2018
Starting point
Across much of Africa, doctors are scarce. At the same time, the African population is becoming more and more connected through the internet and messaging apps, and machine learning brings new opportunities.
What it does
Sila Health uses artificial intelligence to provide basic healthcare assistance to patients via messaging apps, like answering questions, giving advice and, when necessary, directing people towards a doctor. It also helps telemedicine providers with triage and aftercare – that frees time for actual doctors to focus on the cases where they are most needed.
Why it's interesting
While telemedicine is growing in Africa, it is not enough to connect patients with doctors if there aren't enough of them, so Sila Health goes one step further with an AI-powered health assistant that learns from its interactions to understand the cultural and personal circumstances of its users, leading to a high engagement, with more than 1m messages already exchanged. 
Words from the founder 
"In order to create a valuable tool, we needed to really dive into the behaviours and the cultural nuances that our users were presenting to us… every person we've helped is a testament to the power of a human-centric approach." – Babusi Nyoni, CEO
Startup Guide: supporting impact entrepreneurs worldwide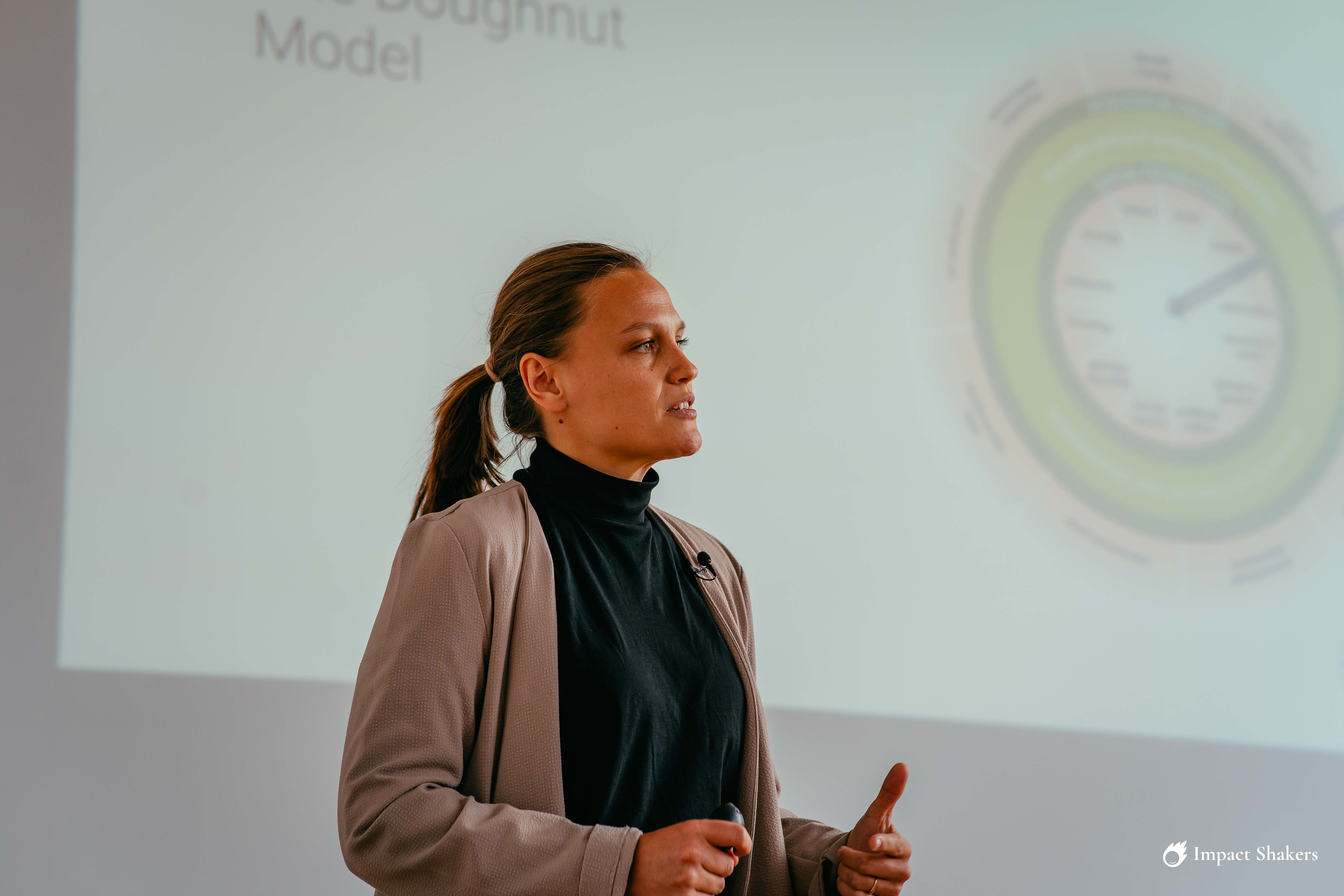 Region: Physical shops in Copenhagen and Lisbon, operates worldwide
Founded: 2014
Starting point
When innovation only comes from one place – like Silicon Valley – it creates monopolies (the tech giants), which, while it drives technical progress, also leads to power being concentrated in a few hands and the dangers to civilisation this entails.
What it does
Startup Guide aims to help to build startup ecosystems around the world so that innovation can happen anywhere. To do so, it publishes guidebooks and online content to help entrepreneurs start a business in different locations in the world. It has so far published guides for 40 locations across the world. 
Why it's interesting
Since 2020, Startup Guides has focussed its mission on supporting entrepreneurs who create a positive social and/or environmental impact, and its two last guides – Switzerland and Japan – are explicitly impact-oriented.
Words from the founder
"People have this idea of the entrepreneur – especially tech entrepreneurs – that they want to make a lot of money, become a unicorn… the story that I have experienced is totally different: entrepreneurs want to change and challenge. They see a problem, and want to fix it." – Sissel Hansen, CEO
Djassi Africa: boosting Black entrepreneurs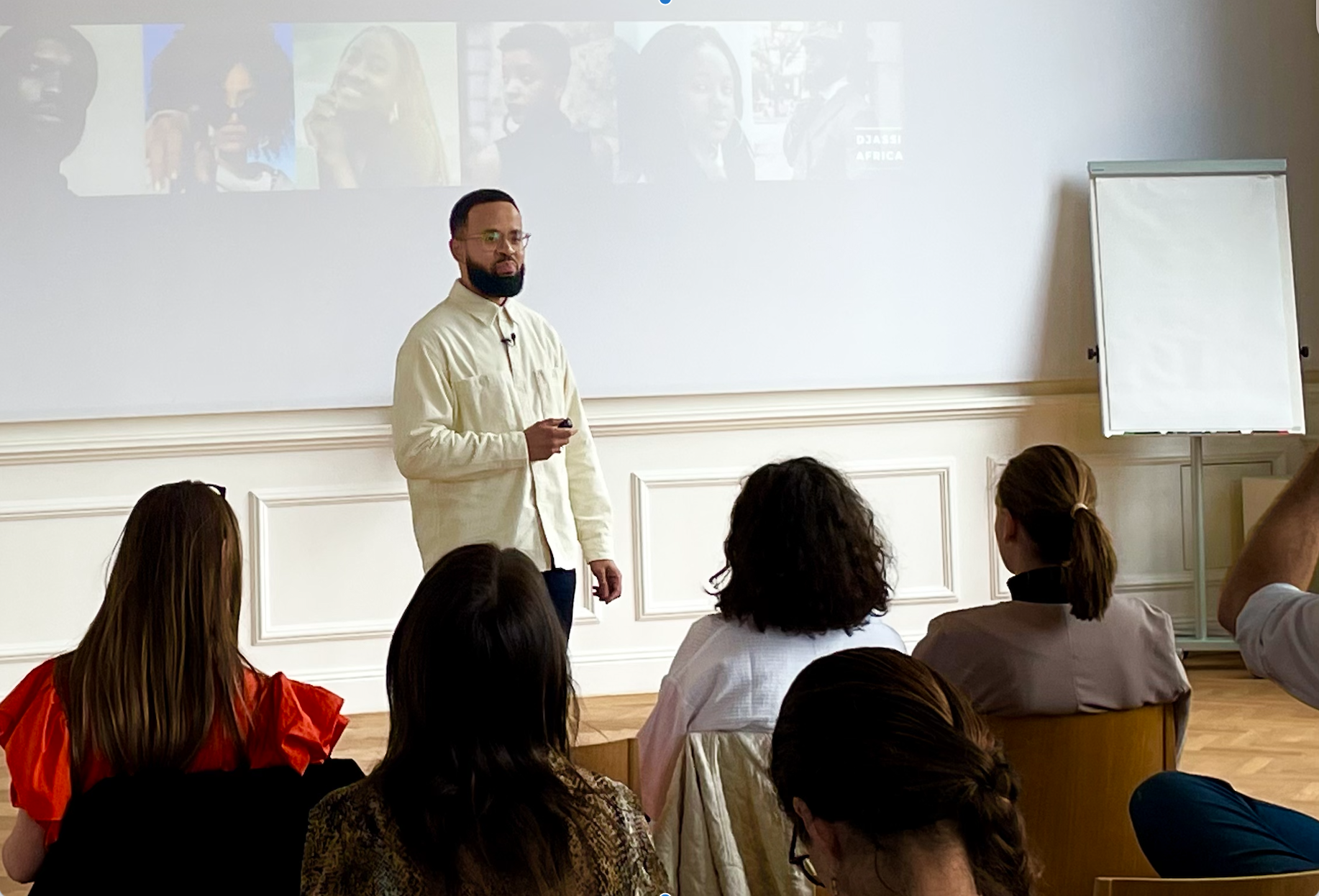 Region: Africa, Europe
Founded: 2020
Starting point
Djassi Africa considers innovation as a tool to transform the African continent, in particular by supporting entrepreneurship in the African diaspora – people of African origin or descent who live outside of the continent but share connections, resources and culture. 
What it does
Djassi Africa invests in early-stage tech startups founded by Black entrepreneurs and supports them through accelerator programmes. It also supports 'ecosystem builders' – networks of Black-led startups – and produces research on Black-led entrepreneurship in Europe, all with an aim to "empower African innovation".
Why it's interesting
As Black founders tend to be excluded from funding opportunities, there is a need to create a venture capital ecosystem that works for them. But it's not just about ethnicity: research shows the startup world in Europe is not diverse. Djassi's work to make venture capital work for Black founders will also help those working to make entrepreneurship more accessible to other under-represented and under-served groups. 
Words from the founder
"This is not just about Black investors talking about Black founders. It's all of us talking about how we can have more diverse ecosystems." – Fernando Cabral, chief venture growth
The Joy Club: valuing the wisdom of elders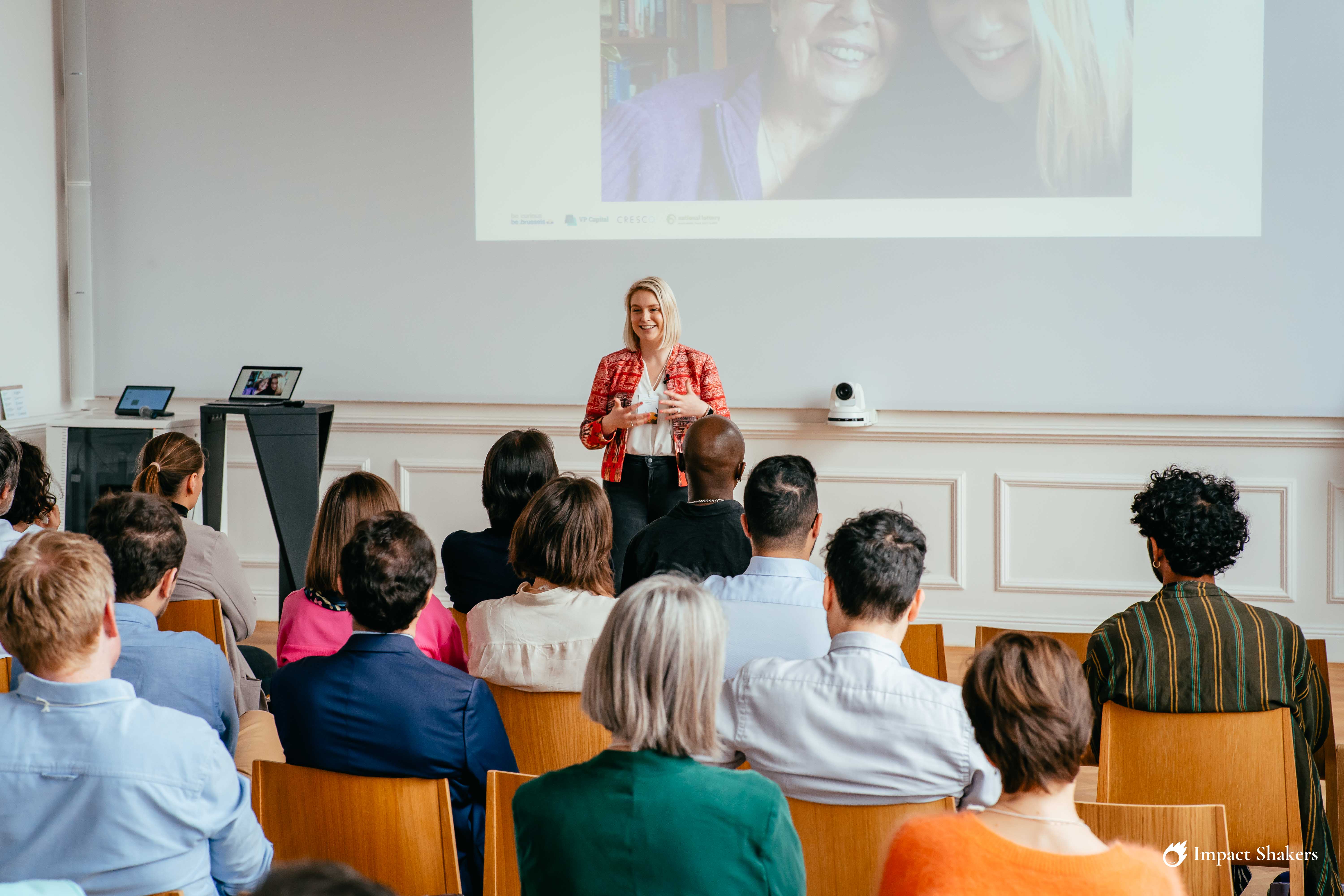 Region: UK
Founded: 2019
Starting point
Retirement doesn't need to be a time to slow down, it can be a time when someone brings their life's work, experience, self-knowledge and relationships to a new chapter.
What it does 
The Joy Club is an online community for pensioners, providing connections, activities, talks and workshops to help them have an active and joyful retirement.
Why it's interesting
The founder worked in tech startups for a decade before being inspired by her grandmother to use tech to help pensioners to have an active and fulfilling retirement. The Joy Club was co-created with retirees who shaped many of the enterprise's decisions, from the type of activities offered to the design of the website. This aims to reframe preconceptions about older people and tech, led by ageism in society.
Words from the founder 
"When we set out to have an impact, we end up being impacted upon… The approach of intergenerational co-creation at the Joy Club has impacted me and the team, not just on the trajectory of the business, but on some of life's big lessons around money, and beauty, and love, and living, and ageing, and dying." – Hannah Thomson, CEO 
Top picture: the audience at the Impact Shakers Summit. 
Thanks for reading our stories. As an entrepreneur or investor yourself, you'll know that producing quality work doesn't come free. We rely on our subscribers to sustain our journalism – so if you think it's worth having an independent, specialist media platform that covers social enterprise stories, please consider subscribing. You'll also be buying social: Pioneers Post is a social enterprise itself, reinvesting all our profits into helping you do good business, better.