Opinion: Abu Dhabi's unique efforts are helping social enterprises to thrive
Suppporting social enterprises will only go so far without ensuring access to finance and to markets. While many policymakers fail to connect the demand and supply sides, Abu Dhabi's "ecosystem approach" is showing how it can be done, says expert advisor Chih Hoong Sin.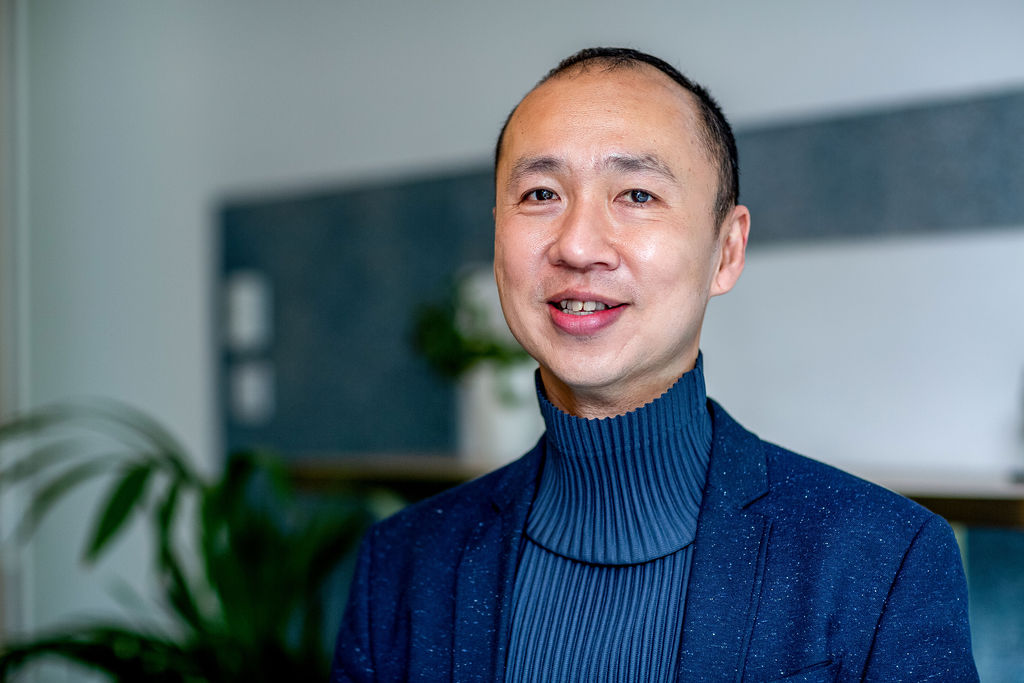 While the Abu Dhabi economy is still heavily dependent on hydrocarbons, there are concerted efforts at diversifying it, particularly through the encouragement of entrepreneurship. With phenomenal economic growth since the 1970s, Abu Dhabi – the federal capital of the United Arab Emirates (UAE) – has been devoting more attention to the social development agenda. Indeed, it has identified that social development and economic development should go hand in hand.
Like many other cities, Abu Dhabi is attracted to the potential of social entrepreneurship, seeing it as a key linchpin bridging the social and economic development agenda. But, while Abu Dhabi has made significant strides in growing its ecosystem for entrepreneurship, social entrepreneurialism is more nascent. Social incubators and accelerators have emerged elsewhere since the late 2000s, as a means of helping social startups to build and grow their solutions, and Abu Dhabi's government is now initiating its own programme, the first such effort by a Gulf regional authority.
While much has been written about impact investment, in practice, a strategy to join up demand- and supply-side players is often missing
What makes this effort noteworthy is that it deliberately aims to support social enterprise sustainability while promoting the outcomes contracting and impact investment that can help enterprises grow. While much has been written about how impact investment represents significant opportunities for social enterprises, in practice, a strategy to join up demand- and supply-side players is often missing. In the UK for example, the Adebowale Commission on Social Investment noted last year that such investment is currently insufficiently demand-informed and enterprise-led. There is even less attention paid to how the growing interest in public sector outcomes contracting can be used as a lever to support a thriving social enterprise ecosystem. Below, I reflect on the lessons gleaned from my role as expert advisor to Ma'an: the Authority of Social Contribution, in Abu Dhabi, in terms of their unique ecosystem approach.
Incubation and acceleration
Ma'an – the Authority of Social Contribution, a public body established in February 2019 under the aegis of the Department of Community Development, was given an ambitious mandate to help solve some of the key social challenges in Abu Dhabi. It does so through the following 'pillars' of work:
Ideation and acceleration
Impact makers
Community engagement
Outreach management and partnerships
Social contracting
Social investment fund
The ideation and accelerator function offers the following:
Workshops and training to strengthen business and impact focus
Mentorship and coaching from domestic and international experts
Access to a global network of private and government partners
Access to local and global impact investors
Free office space for one year
Grant funding
Post-programme support through startAD, the global startup accelerator at New York University Abu Dhabi, along with alumni benefits
The 'Impact makers' then spotlights social entrepreneurs: sharing their ideas and innovations, and demonstrating to the public how they impact positively upon communities across Abu Dhabi.
The design of this package of support draws on evidence of the needs of social enterprises. For example, the Global Entrepreneurship Monitor UAE Special Report, conducted in 2019, found that social entrepreneurs in the Emirate, as elsewhere, are highly innovative, highly engaged, and have strong commitment to social purpose. Like their counterparts elsewhere, they also require a range of support over and above initial financial injection.
At the same time, there are important nuances reflecting the specific economic, cultural and social norms. Most significantly, social enterprises in Abu Dhabi are keen to explore more innovative methods of fundraising, including impact investment. The Ideation and Acceleration support package therefore includes help with impact orientation and measurement, as well as to access to a curated pool of local and global impact investors.
Investing capital in social enterprises
Charitable giving is a well-established activity in the UAE, practised routinely by individuals, organisations and the government. Family businesses are the largest contributor to social and charitable causes, while private corporations also use their corporate social responsibility portfolio for such causes. These sources of capital have not historically been aligned with developments in impact investing, so to unlock their massive potential requires a change in mindset and practice.
To unlock the massive potential of capital requires a change in mindset and practice. Ma'an has been leading the charge to do so
Ma'an has been leading the charge to do so. First, it crafted distinct narratives that made sense in the local context. Islamic finance, for example, is well-established and growing. It is based on a belief that money should not have any value in itself. Instead it is just a way to exchange products and services that do have a value. It adheres to high ethical standards as set forth in Islamic law (otherwise known as maqasid al-Shariah), and considers the wellbeing of all stakeholders, broader society, and the environment when making financial decisions. Ma'an has been building on this narrative of 'doing good', and extending it into a clarion call to 'do good well', or 'do good better', through the mechanisms of impact investment underpinned by evidence on outcomes.
Second, Ma'an – through its Social Investment Fund, which currently totals AED500m (£110m) – is the official government channel to receive contributions from the public sector, private sector and community for the purpose of tackling social challenges identified in the Emirate. It provides a sustainable source of funding, by attracting and pooling capital from different sources to be invested into social enterprises in order to drive the growth of the local impact ecosystem. It uses investment as a vehicle for getting social enterprises more familiar with measuring and reporting their impact.
Public sector contracting: a lever to grow social enterprises
Abu Dhabi is also encouraging public sector workers to consider social outcomes in their contracting.
It began by experimenting with new forms of outcomes-based contracting, initially through using social impact bonds to incentivise innovations in tackling complex social challenges. Introducing social enterprises and impact investors to this approach also gets them used to the focus on outcomes that is needed for cross-sectoral collaboration. The focus on outcomes has since been widened beyond the use of social impact bonds.
A virtuous circle 
The incubation and acceleration pillar of Ma'an can therefore be understood as an intermediary: helping social entrepreneurs to build and grow their solutions, while creating a pipeline of investible propositions for impact investment, with one growing alongside the other. At the same time, in supporting social enterprises to become more outcomes-focused, the incubation and acceleration function also lines them up for contracting opportunities with public bodies as Abu Dhabi continues to rebalance the drivers of its future social and economic prosperity.
The growth of social enterprises widens the pool of potential service providers from which social contracting may draw upon, having been familiarised with the discipline of delivering to and measuring outcomes. For example, the social enterprise Tanfees, incubated by Ma'an in 2020, won an open tender to provide counselling and family intervention support in a social impact bond launched in 2022 that aims to support parents of young children while going through separation or divorce.
The Abu Dhabi example presents an intriguing approach to overcoming some of the widely reported challenges confronting social enterprises, particularly in their ability to access sustainable financing for growth. The incubation and acceleration of social enterprises is aligned with the growth of impact investment and outcomes contracting in the Emirate, ensuring that demand- and supply-side developments move in tandem. At the same time, transaction costs involved in public sector contracting with social enterprises are reduced, while collective impact is amplified.
Dr Chih Hoong Sin is an expert on social outcomes contracting and impact investing and an advisor to Ma'an: the Authority of Social Contribution in Abu Dhabi.
Top photo: Staff of The Butterfly, a social enterprise incubated by Ma'an: the authority of social contribution (credit Marilena di Coste / The Butterfly)
Thanks for reading our stories. As an entrepreneur or investor yourself, you'll know that producing quality work doesn't come free. We rely on our subscribers to sustain our journalism – so if you think it's worth having an independent, specialist media platform that covers social enterprise stories, please consider subscribing. You'll also be buying social: Pioneers Post is a social enterprise itself, reinvesting all our profits into helping you do good business, better.