UK social investment market grows to £9.4bn in 2022 despite tumultuous economy – new Big Society Capital report
Investments in social housing drive continued growth but other sectors show mixed picture in difficult year for UK economy, according to Big Society Capital's annual study.
The UK social investment market has grown to £9.4bn in 2022, up from £7.9bn in 2021, despite a tumultuous year for the British economy, according to Big Society Capital's latest annual market sizing research published today.
The 18% increase (calculated from the exact market size figures before rounding) has been largely driven by a significant growth of the social property market – with £5.1bn invested in social and affordable housing as of the end of 2022, a 35% increase compared with 2021 figures from the UK's social investment wholesaler. 
Other social investment sectors – including lending to social enterprises and charities, investment in impact ventures and social outcomes contracts – show a mixed picture, with little growth or decreases.
2022 proved a difficult year for the UK economy overall, with challenges including rising inflation and low growth, high energy prices, and then prime minister Liz Truss's policy announcements that disrupted financial markets and drove bond rates to their highest in years.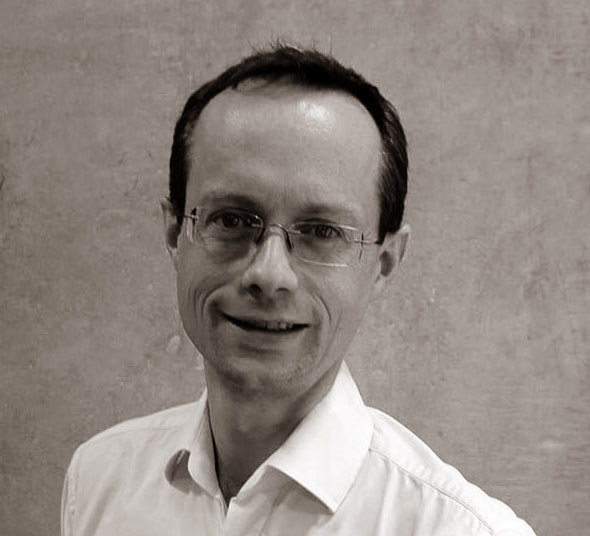 Stephen Muers (pictured), CEO of Big Society Capital, said he was "pleased that social impact investment seems to have continued to prove its worth" and in particular that investors were able to continue to make social investments in this environment. 
However, he warned that the current year was "tougher" than 2022 – with fundraising becoming harder across the board due to investor cautiousness, further rises in interest rates and general uncertainty.  
"Those are headwinds that affect all investors, and social impact investment is no different," Muers told Pioneers Post. "I'm definitely thinking that we won't necessarily see growth at that level."
Muers expects a bigger drop in growth in 2023, following the overall growth of the market slowing slightly in recent years – from 26% in 2020 to 22% in 2021, and 18% in 2022. This isn't yet a cause for concern, he says explaining this was due in part to some Covid-related support schemes that led to more social lending during and in the aftermath of the pandemic, and in part to the fact that it is normal for relative market growth to slow down when starting from a higher base.
Call for action
Big Society Capital is taking the opportunity of the publication of this year's research to call upon the UK government to drive further growth of social impact investing. Muers said: "Evidence shows that significantly larger amounts of private capital are badly needed to help tackle social problems."
He added: "The time is now for the government to build on this British success story and help unlock social impact investment at much greater scale – without spending a penny more."
Social impact investment seems to have continued to prove its worth
Big Society Capital is first asking the government to allocate "a significant portion" of the next tranche of dormant assets funding – money coming from dormant bank accounts, pension schemes and other sources of unclaimed funds, which will make an estimated £880m available for "good causes" including social investment – to social investment.
Big Society Capital also wants the government to make more use of social outcomes contracts in order to "harness more finance" to tackle social issues. A social outcomes contract (sometimes called a social impact bond) is a contract for the delivery of public services, where social investors provide upfront funding and re-payment by public authorities depends partly or entirely on reaching pre-agreed outcomes.
Finally, Big Society Capital suggests the government could direct some of the existing housing budget towards social property funds to catalyse further investment in the sector.
Social investment in the UK 2022: key points
The UK social investment market has grown to £9.4bn in 2022, up from £7.9bn in 2021 – an 18% increase
The UK social investment market has grown 11-fold since 2011, when it was estimated at £830m
Since 2011, 5,000 social enterprises and charities have received social investment
1,300 social investment deals were agreed in 2022 alone, for a total of about £1.8bn (up from £1.6bn in 2021)
Deals in social property made in 2022 totalled £1.1bn, up 35% on 2021 figures
Investors committed less funding to impact ventures and social lending in 2022 than they did in 2021 (-27% and -9% respectively)
As of 2022, 82% of social enterprises or charities receiving social investment were based outside London
62% of the recipients of social investment targeted the UK's most deprived communities
Mixed picture
In 2022 alone, just over 1,300 social investment deals were agreed (a similar number as in 2021), for a total of about £1.8bn (a slight increase from £1.6bn in 2021).
Investments in social and affordable housing made in 2022 reached £1.1bn, up 35% compared with 2021. Big Society Capital attributes this increased investor appetite to the fact that social housing is backed by government funding, making it "resilient to macroeconomic forces" and less volatile than other types of investments.
However, investments made in 2022 in social lending, the second largest segment of the market, fell nearly 9% to £616m, from £676m the previous year. That means as of the end of 2022, there was a total of £3.5bn invested in social lending, up just 6% on the end of 2021. In comparison, the social lending market had grown by nearly 13% over 2021.

Meanwhile, investors committed only £105m to impact ventures in the year 2022, down 27% compared with 2021, when investments made during that year were worth £143.7m. 
Muers explained that this drop was an "expected correction" on the previous year. He said: "2021 was a really big boom year for venture investing as a whole, probably a little bit over-exuberant… it was not at all a surprise in the data."
He added: "What we don't see particularly, is [venture] impact funds doing worse than other venture funds… There are certainly some impact venture funds and companies that are still making really great progress that we're pleased to see."
At the end of last year, figures from data platform Dealroom indicated a similar slowdown worldwide, with in-year investments in impact ventures made in 2022 dropping 30% globally compared with 2021 – which the researchers described as an "extreme year", both for impact ventures and VC investing overall.
Social outcomes contracts struggle
Appetite for social outcomes contracts is still not taking off despite Big Society Capital's effort to raise awareness of these types of investments. As of the end of 2022, £28m was invested in social outcomes contracts, a 62% drop compared with a year before.
Muers said the drop was due to a large "cohort" of those contracts coming to the end of their lives at the same time, which was a "natural cycle". He added that the long-term nature of social outcomes contracts meant it was harder for the government to commit to them as a general election is expected next year.
Big Society Capital defines "social impact investment" as investments made by social investors that provide repayable finance to enterprises with a social purpose, while aiming for a financial return. 
This includes loans, equity or equity-like investments in social enterprises or charities, investment in safe and affordable housing for people struggling to find a home, investment in impact-led startups, and social outcomes contracts (also known as social impact bonds).
This differs from "impact investing" as defined by organisations like the Impact Investing Institute.
Top image: Open Kitchen, a sustainable catering business in Manchester, has taken on social investment from Access and Key Fund to provide local people with meals and grocery parcels.
Thanks for reading our stories. As an entrepreneur or investor yourself, you'll know that producing quality work doesn't come free. We rely on our subscribers to sustain our journalism – so if you think it's worth having an independent, specialist media platform that covers social enterprise stories, please consider subscribing. You'll also be buying social: Pioneers Post is a social enterprise itself, reinvesting all our profits into helping you do good business, better.