BMW-Unicef partnership launches amid carmaker's drive to be 'responsible corporate citizen'
BMW Group showcases its efforts to build more than just cars as it marks 50 years of manufacturing in South Africa – and as scrutiny of the automotive industry continues.
BMW Group's unofficial slogan of building "more than just cars" was much repeated earlier this month, as the German carmaker shifted its sustainability messaging up a gear to host a three-day press trip in South Africa. 
Pioneers Post was among the 33 media invited to Pretoria, where the firm has been making cars for 50 years, to observe its efforts to be "a responsible corporate citizen".
BMW Group, which also makes the Mini, Rolls Royce and Motorrad brands, employs 150,000 people worldwide and reported a net profit of €18.6bn in 2022. 
The press trip was planned to mark BMW's 50th anniversary in South Africa, but its messaging on sustainability is also part of a growing movement of corporate leaders calling for more "purposeful" business, with BMW bosses saying companies are measured nowadays "by how much added value they contribute to society".
It also comes as carmakers, including BMW, face ongoing scrutiny. Last week it was reported that "extensive lobbying" from the automotive industry had led to watering down of EU legislation on car pollution. Carmakers said the original proposal had been disproportionate, costly and of limited environmental benefit.
Brighter future
Among the initiatives showcased in South Africa was a new partnership with the UN agency for children, Unicef, set to run from 2023-2030 and aiming to help 10m children and young people in South Africa, Brazil, China, India, Mexico and Thailand to access high-quality education and vocational training. BMW will donate €2m a year. 
The programme aims to ensure young people can "use their skills, energy and creativity to help create a brighter future" – but has a particular focus on science, technology, engineering and mathematics, and on helping students go from "learning to earning". It has kicked off initially in South Africa, where unemployment rates are among the highest in the world, at 33% overall, and 61% among 15-24-year-olds. 
BMW invited reporters to visit Lethabong Secondary School in Soshanguve township, where they saw musical performances by students (pictured top) and heard speeches from the donors and the school principal, Mmphefo Malope.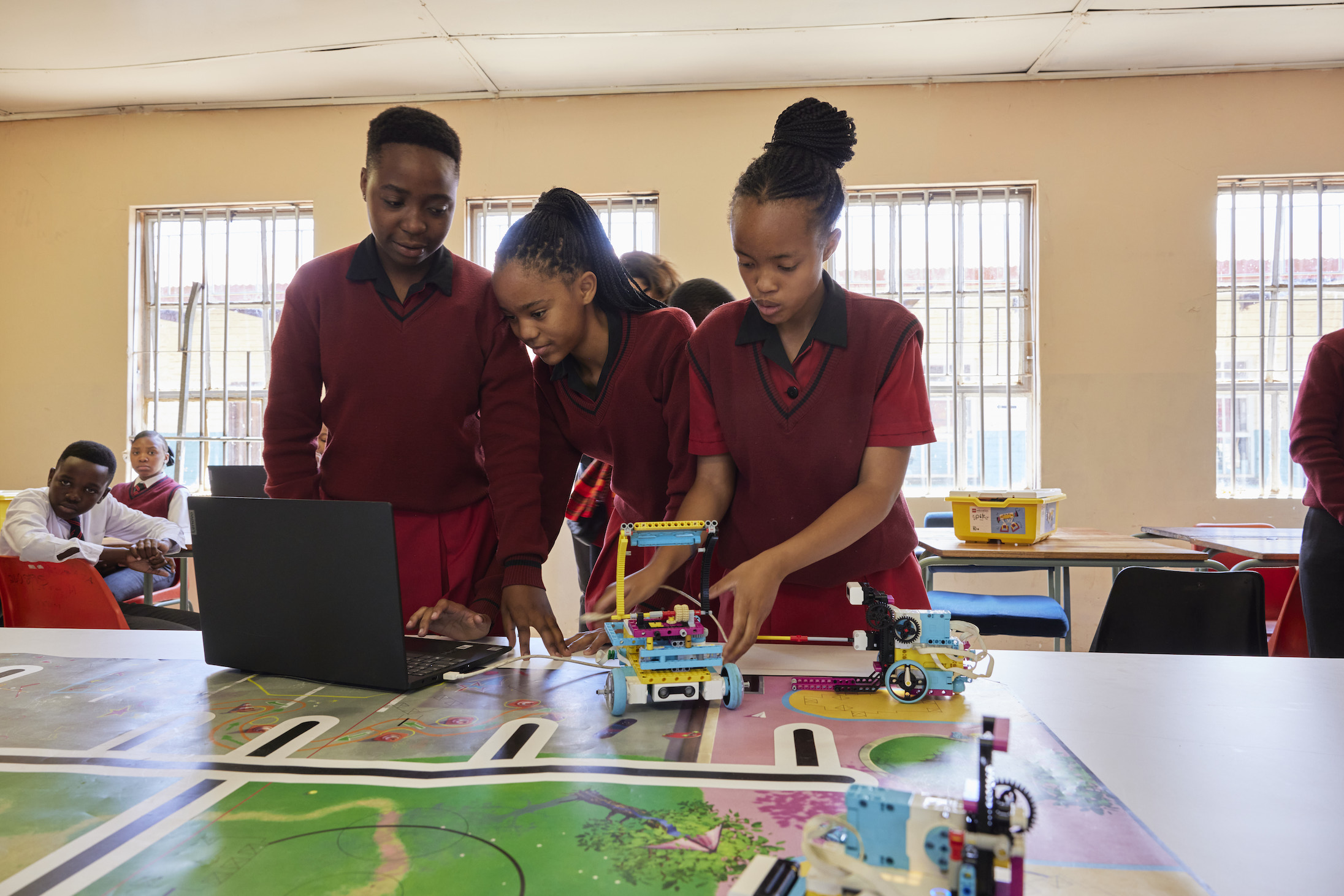 Malope said the backing of BMW was "empowering" the school but emphasised that it "could not have a curriculum that does not accommodate BMW", and – given the greater emphasis on STEM subjects – would provide the company with "skilled learners who are relevant for the fourth industrial revolution". Lethabong Secondary is located close to BMW's Plant Rosslyn, a manufacturing facility which employs some 2,500 people, including relatives of some of the pupils. 
The school will be refurbished with funding from BMW and renamed 'Lethabong Maths, Science and ICT School of Specialisation, with a Focus on Automotive'. A further 18 schools in South Africa will be supported, with pupils benefiting from new equipment, competitions and prizes, and career guidance and mentoring. It is part of broader work by Unicef to support South Africa's government to deliver a new curriculum that covers in-demand subjects such as coding and robotics. 
Clean power
Visitors were also brought to the nearby Ntšha-Peu Primary School, where BMW has completed a €200,000 refurbishment – and where two BMW employees have created a system that provides steady, clean power supply, using a combination of solar panels and Lithium-Ion car batteries which would otherwise have been recycled. The system powers 38 computers, 100 light bulbs and a water pump, and the battery storage means the school avoids South Africa's frequent power cuts. It also enables the school to keep lights on overnight, which deters potential burglars – a "very important use case", according to BMW's Jacob Hamar, one of those who developed the pilot.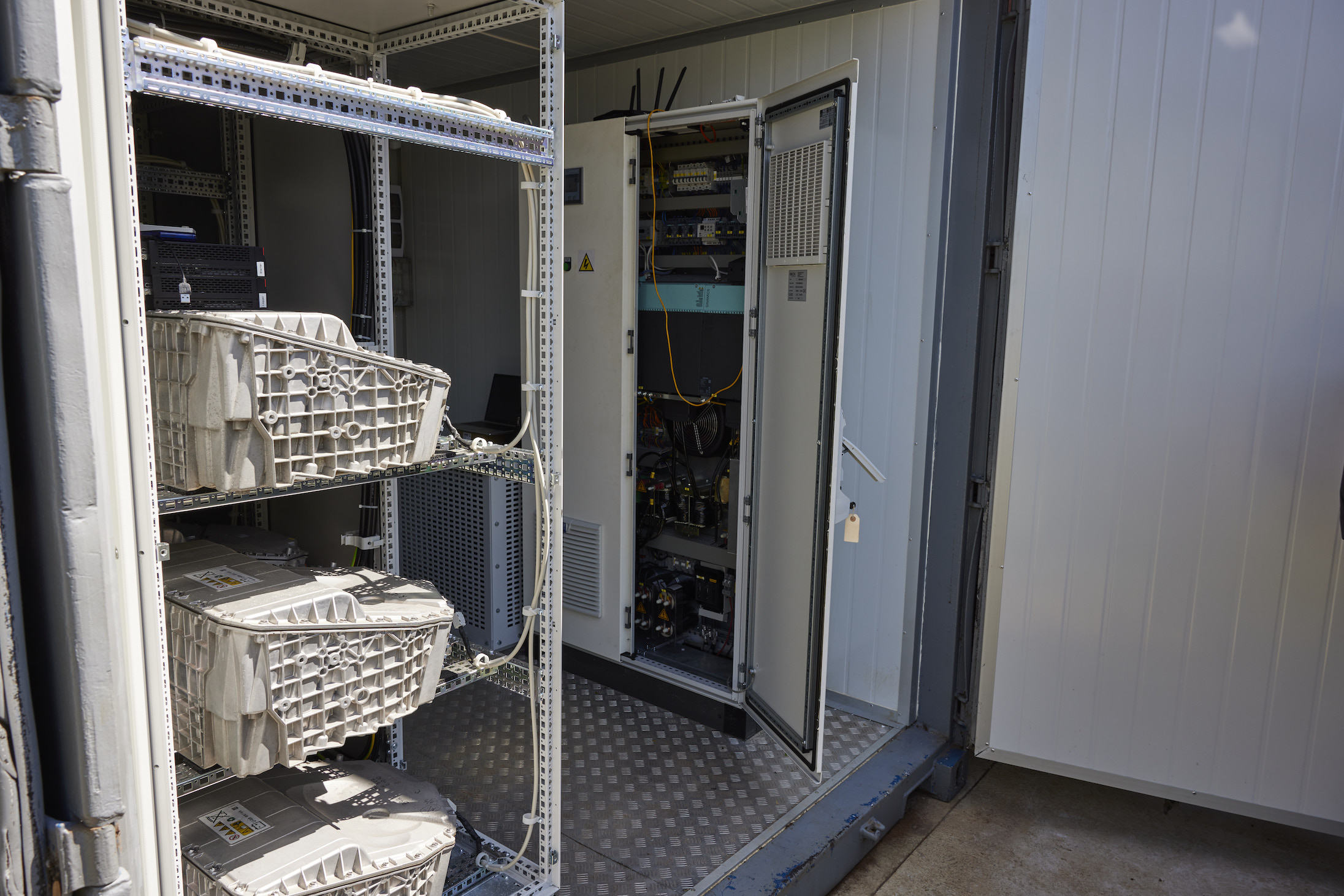 "We believe this combination of BMW energy storage, plus renewable solar energy, is a perfect fit for areas like this. And we really hope to roll it out to more schools and more areas in the future," Hamar said. 
We believe this combination of BMW energy storage, plus renewable solar energy, is a perfect fit for areas like this
Ntšha-Peu Primary and Lethabong Secondary are considered part of the "education ecosystem" for BMW, and the company says its investment has led to more pupils wanting to enrol in both schools.
Business footprint 
BMW's first programme with South African schools began in 1976, focused on environmental action. "We have not started yesterday with this because it's 'cool' to have some CSR activities," said Ilka Horstmeier, labour relations director at BMW Group. 
However, she also noted that expectations of corporates had changed recently. 
"We truly believe that companies today are no longer measured by how they maximise their profit, but by how much added value they contribute to society… economic success is still the basis for the future of every company, because otherwise we can't do anything. But we have to combine it with environmental responsibility and social responsibility."
BMW Group spent €38.7m on "corporate citizenship" initiatives worldwide in 2022. In South Africa it spends around €350,000 a year, of which at least 80% typically goes to education initiatives.
But, asked about budgets, Horstmeier was reluctant to focus on specific numbers, saying other resources – including "a lot of energy from our employees", and providing access to its network and sometimes its vehicles – were also part of its investment. 
"For us, it's important to find the right activities and to build it up on a long-term basis," she said. "It's not that we say 'Okay, we need to spend that much money every year', and then we look for how to spend it – it's a reverse approach."
From our perspective, you can't outsource this to a foundation… employees and society will not accept this, you have to have your own footprint
BMW Group set up the BMW Foundation Herbert Quandt in 1970, an independent foundation that aims to promote responsible leadership, funded partly by an endowment and partly by direct donations from the BMW Group and the Quandt family. 
But, while some firms believe they can make the most impact by funding corporate foundations that can run programmes independently of business interests, BMW Group's Alexander Bilgeri said this was not an option. "From our perspective, you can't outsource this to a foundation… employees and society will not accept this, you have to have your own footprint in this area." Horstmeier also pointed out that keeping projects under the remit of the company meant access to a workforce of 150,000 who could potentially contribute – many more people than any foundation could draw upon.
Climate action – and opposition
Reporters were also told about BMW's partnership with youth employment accelerator Harambee that provides jobs for graduates in its IT business unit; and its partnership with Envirolite, which turns polystyrene waste into lightweight concrete bricks, used to build affordable housing. Its Pretoria manufacturing plant currently gets 30% of its electricity from biogas, expected to rise to 100% next year.
BMW Group says it is ahead of its target to reach 50% of new sales being all-electric vehicles by 2030; and it is investing R4.2bn (over €200m) in the electrification of the Pretoria plant, where its X3 model will be manufactured as a plug-in hybrid. However 96% of cars produced by BMW South Africa are exported, and there is little infrastructure for electric vehicles in the country. BMW says it is supporting efforts to address this, including installing free charging points and, with the wider auto industry, is funding work to install high-speed charging on highways.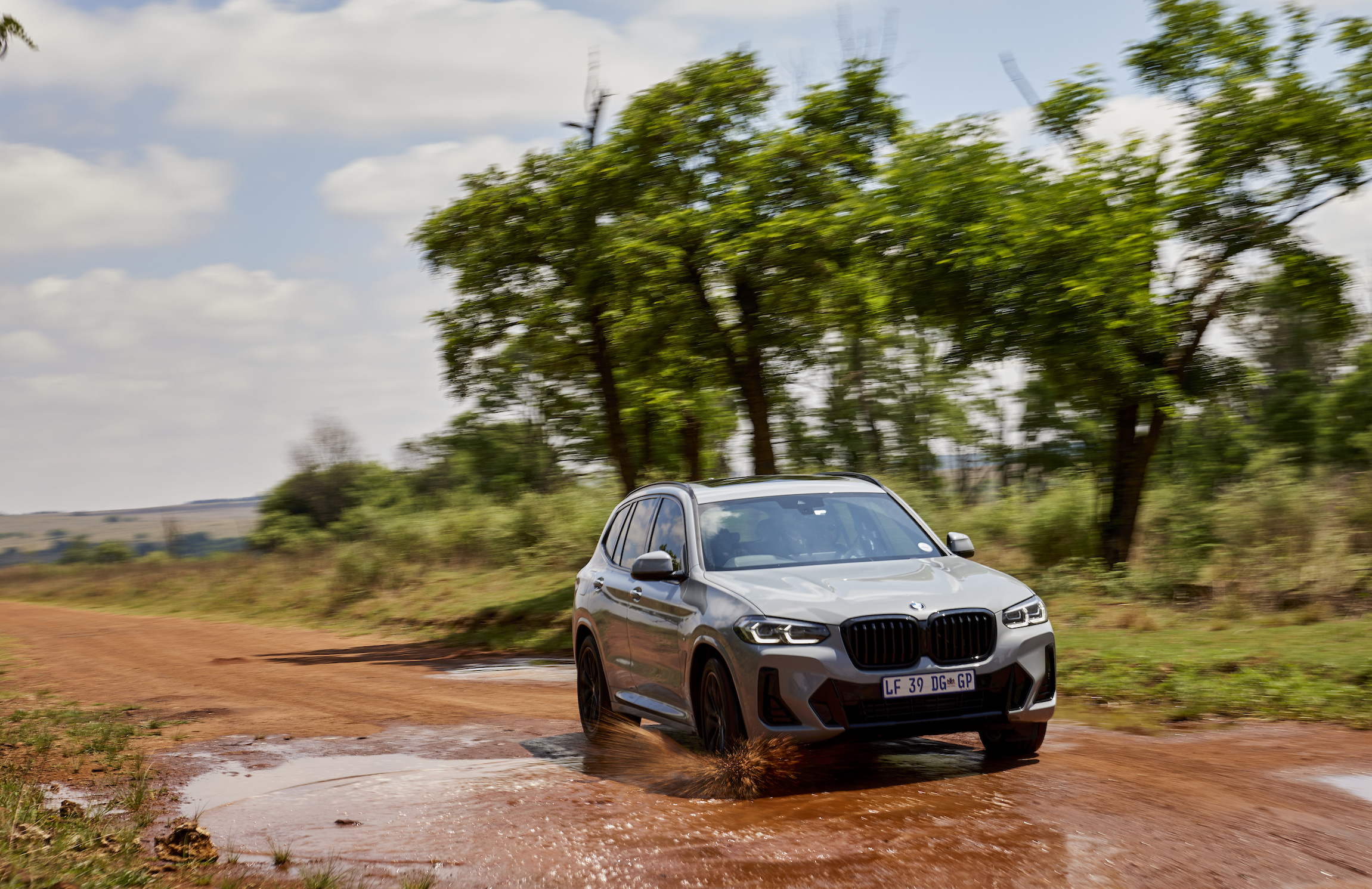 Critics argue that BMW's lobbying record belies its advances on climate action. InfluenceMap, a think tank, says the group "appears to have strategic and mostly negative engagement on climate regulation in 2021-23", including opposing policies to phase out internal combustion engine-powered vehicles in the EU and UK. 
The world is too complex to put all our eggs in one basket
But Bilgeri told Pioneers Post that the company was "fully committed" to the Paris Agreement on climate change and to limiting global warming to 1.5 degrees celsius above pre-industrial levels – and that it was in many ways "on a better path" than competitors who might make more eye-catching commitments but whose pledges come with disclaimers.   
"For us, it's very important [that] what we say is not marketing, or communications or PR… you will not find these disclaimers at our end," he said. Making electric cars in itself was not always better for the environment since it also depended on the broader supply chain, he added.
Asked if the company's sustainability initiatives might be viewed with scepticism – given that BMW is among those to have lobbied against more stringent EU rules on pollutants from combustion engine cars, and that it still sells many fuel-inefficient SUVs – Horstmeier insisted greenwashing was "not our way of doing things… whatever we do is a consistent approach. It's very, very clear that we are on that path because we truly believe that this [ecological and social concern] is part of our business".
While the company was going "full-speed" on its electrification targets, she added, much could have changed in the world by 2030. "The world is too complex to put all our eggs in one basket."
Pioneers Post's trip to South Africa was funded by BMW Group. We retain editorial independence.
Photo credits: BMW 
Thanks for reading our stories. As an entrepreneur or investor yourself, you'll know that producing quality work doesn't come free. We rely on our subscribers to sustain our journalism – so if you think it's worth having an independent, specialist media platform that covers social enterprise stories, please consider subscribing. You'll also be buying social: Pioneers Post is a social enterprise itself, reinvesting all our profits into helping you do good business, better.